Official photos of the "Gift of Mamba" collection's Nike Destroyer Jacket and Tee have surfaced ahead of the expected December 26th release. The jacket arrives with a price of $824 USD, a nod to the late Kobe Bryant's NBA jersey numbers, while the all-black t-shirt retails for $50 USD.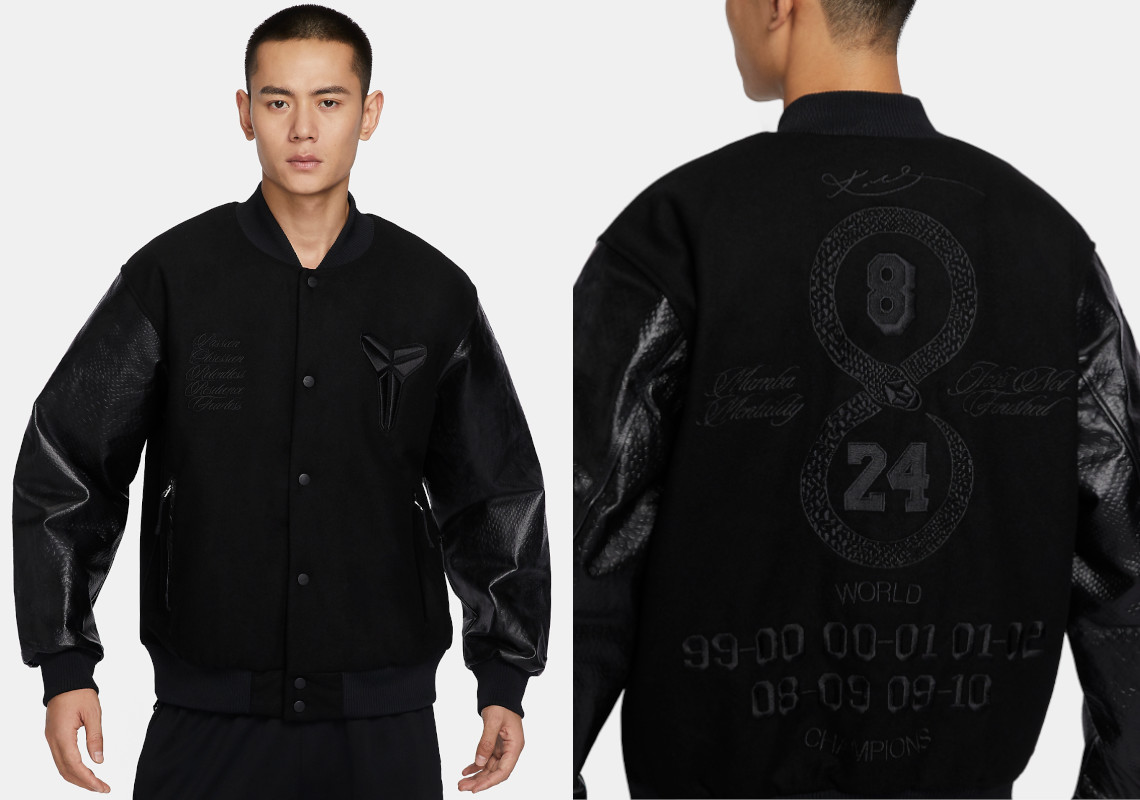 –
ORIGINAL STORY September 7th, 2023
Even in death, Kobe Bryant's influence can still be felt today. And thanks to Nike and the return of The Kobe Brand, the late athlete will surely be an inspiration for many, many more generations to come.
Relaunched during Bryant's birthday week, The Kobe Brand wasted no time getting to the releases, ushering in not only restocks of past styles but also the debut of colorways the likes of the "Halo." Looking ahead, we can expect plenty more from the signature line-up, including but not limited to the Nike Kobe 4 Protro "Black Mamba."
Following leaks earlier in the year, actual images of the Nike Kobe 4 Protro "Black Mamba" have finally surfaced. Contrary to what the mock-ups originally suggested, the design is relatively lacking in gold accents. Here, the nubuck base and snakeskin overlays/Swoosh are done up in shades of grey and black, respectively, matching adjacent fixtures like the lace unit, sole, and branding. Only the athlete's signature — which is printed onto the TPU heel piece — is clad in a gilded finish.
Enjoy a first look at the Nike Kobe 4 Protro "Black Mamba" right here. These are expected to release on December 26th at a retail of $180 USD.
Updated September 12th, 2023: New images have been added via @swiftsole.
WHERE TO BUY
Nike Zoom Kobe 4 Protro "Gift of Mamba"
RELEASE DATE:
Dec 27, 2023
Photos: @snkr_flower