337397
Sneaker News Weekly Rewind: 6/30 – 7/6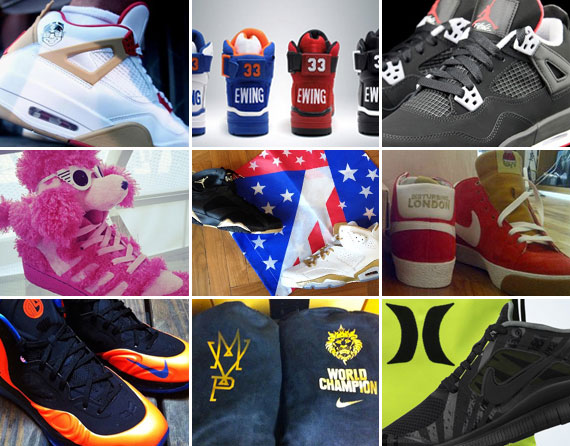 What a way to kick off the second half of 2012! We brought you a first look at the official packaging set-up for the Golden Moment Pack, while two interesting Air Jordan IV PEs (the Gentry and the Quai) made some notable headlines. Staying in the PE category, Amare Stoudemire was the recipient of a sick 'Knicks' color-up of the Air Max Hyperposite, while a potential World Champion edition of the LeBron 9 stirred up some nice discussion. Nike SB continues to force its way into the top sneaker headlines with the confirmed release date of the Pushead 2 and a further look at the Levi's collab, and even Jeremy Scott won back some of his detractors with a solid Spring 2013 preview. One of the best headlines of the week was the official unveiling of the 2012 Ewing 33 Hi's, dropping in August in four OG colorways.
Nike teams up with its subsidiary brand Hurley for another collaboration, while Sneaker Freaker stretched its 10th Anniversary celebration with the Supra Skytop III. Saucony hits us with the 'Grey Devil' by Solebox, while Tinie Tempah of the UK designed his own Blazer Mid LR and released all 60 pairs scavenger hunt-style. New Balance and Vans continue forward with their well-rounded weekly offerings, while the Air Safari stories kept pouring in after this past Saturday's re-release of the OG. Some major events went down this week as well, like the BET Awards in Los Angeles, Sneaker Con in NYC, and some dope showcases in Asia. Finally, the Air Max 95 gets some due props as it is featured in Classics Revisited. Continue on for a complete rewind recap of the best Sneaker News of the week, and stay on top of your game!
THIS WEEK IN AIR JORDAN NEWS
The former Jordan Brand bigwig still gets his own goodies, our first look at the GS "Bred" Air Jordan IV and a third member of the Golden Moments series is revealed!
CONTINUE TO:

—
STAT is too good to repeat his sub-par performance this season. Let's hope this Hyperposite PE puts him back on track!
CONTINUE TO:

—
THIS WEEK IN LEBRON NEWS
With LeBron winning his first NBA Title, Nike Basketball seemed to have rerouted the release of the LeBron 9 'MVP'. See what unfolded below.
CONTINUE TO:
—
Nike SB continues to make noise with a solid preview of Spring 2013, a release date of the Pushead 2 and a deeper look at the Levi's capsule.
CONTINUE TO:

–
EWING 33 HI – 2012 RETROS OFFICIALLY REVEALED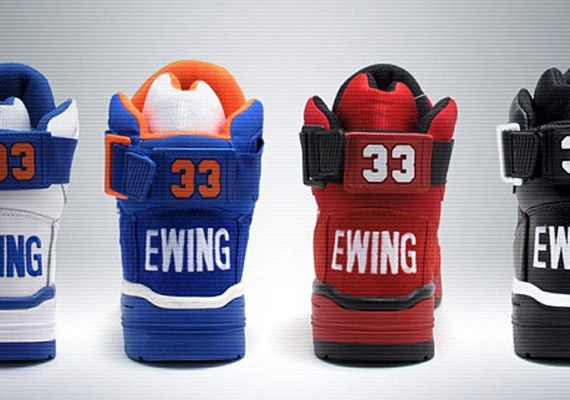 The wait is over: check out the first look at the Ewing 33 Hi scheduled to drop in August.
CONTINUE TO:

–
THIS WEEK IN JEREMY SCOTT NEWS
Now that some of the Jeremy Scott controversy has died down a bit, it's time to feast your eyes on some Spring 2013 goodies!
CONTINUE TO:

–
THIS WEEK IN CELEBRITY FEET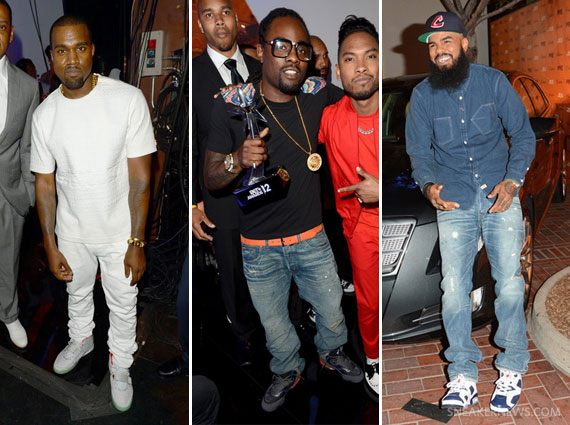 The 2012 BET awards, a new Question and a Jersey Shore notable top this week's celebrity spottings.
CONTINUE TO:

–
HURLEY x NIKE FREE RUN 3+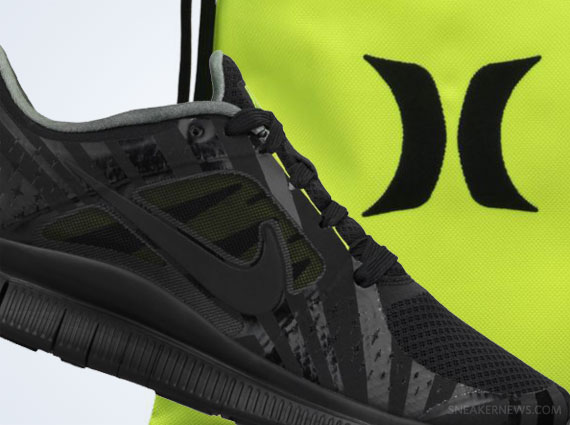 Action sports label Hurley teams up with Nike Running for another creative collaboration.
CONTINUE TO:
Hurley x Nike Free Run 3+

—
SOLEBOX x SAUCONY SHADOW 5000 "GREY DEVIL"
Saucony continues to rage through the collab category with the Shadow 5000.
CONTINUE TO:

—
DISTURBING LONDON x NIKE BLAZER MID LR
UK's Tinie Tempah put his own touch on the Blazer Mid LR, releasing the shoe in a true 'hunt' fashion.
CONTINUE TO:

—
THIS WEEK IN VANS NEWS
A notable collab with Dirty Donny and some Japan exclusives are not to be missed!
CONTINUE TO:

—
THIS WEEK IN NEW BALANCE NEWS
The New Balance fire keeps on coming thanks to a nice blend of classic and daring looks for their iconic runners.
CONTINUE TO:

–
SNEAKER FREAKER x SUPRA SKYTOP III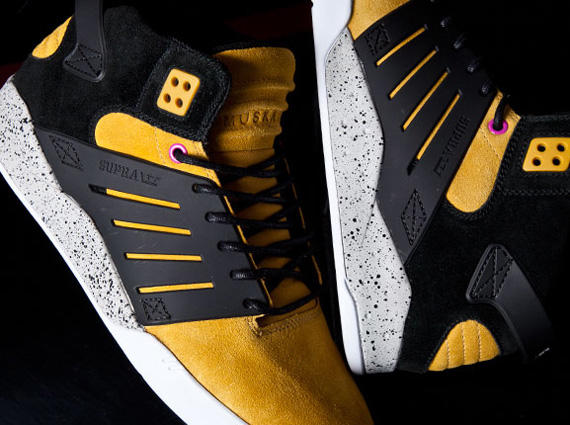 Sneaker Freaker extends its 10th Anniversary celebration with this uber-limited Supra rendition.
CONTINUE TO:
Sneaker Freaker x Supra Skytop III "Goldenballs"

—
THIS WEEK IN AIR SAFARI NEWS
The Air Safari returned with a bang, and even if you missed out on the OG re-release, there's plenty more to go around.
CONTINUE TO:

—
THIS WEEK IN SNEAKER CUSTOMS
Another crop of awesome sneaker customs dropped this week – tell us which is best!
CONTINUE TO:

—
THIS WEEK IN SNEAKER EVENTS
Sneaker Con NYC dominated this week's sneaker events, but a few notable shindigs went down in Asia!
CONTINUE TO:

—
CLASSICS REVISITED: NIKE AIR MAX 95 WEEK
Classics Revisited switches back to Air Max land for a nice look at Sergio Lozano's '95 legend.
CONTINUE TO:

—