337801
Larry Miller Named President Of Jordan Brand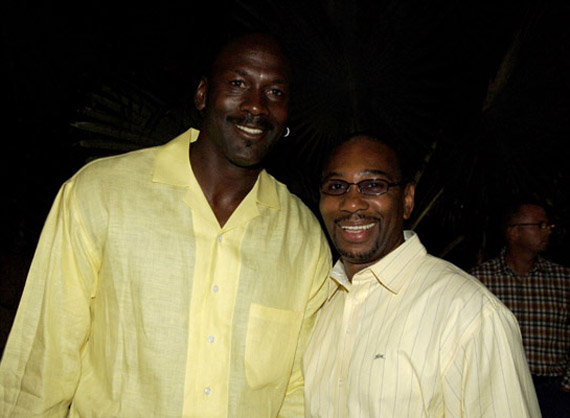 Larry Miller, the former President of the Portland Trail Blazers, has just been named by Nike as the new President of Jordan Brand. Miller left the Portland Trail Blazers after a successful tenure which included three consecutive postseason appearances (from 2009-2011) while accomplishing an impressive list of hits that have given the Blazers an honorable reputation as one of the best franchises in professional sports. Larry Miller is not new to Jordan Brand, as he served as President from 1999-2006, and by reclaiming his previous position with the brand, he will drive the brand toward global growth in all aspects of the brand. Continue on for Nike's official press release below.
BEAVERTON, Ore. (July 9, 2012) – NIKE, Inc. (NYSE:NKE) today announced that Larry Miller will rejoin Nike as President of the Jordan Brand. Miller will be responsible for driving the global growth strategy for all aspects of the Jordan Brand and will report directly to Trevor Edwards, Vice President Global Brand and Category Management for Nike. Miller replaces Keith Houlemard, who will now lead the company's future worldwide Olympic efforts as General Manager where he will be responsible for driving category and brand management strategies supporting key sports marketing partnerships and business across the globe.
Miller, 61, most recently served as President of the Portland Trail Blazers. From 1999 to 2006, Miller served as President of the Jordan Brand and prior to that position, he served as Vice President and General Manager of Nike Basketball, where he managed operations for Jordan, Nike Basketball and Converse. 
Miller currently serves on the board of directors for Self Enhancement Inc. ("SEI"), the Oregon Business Council, Oregon Sports Authority, and is a member of the Portland Mayor's Economic Development Cabinet.
"The Jordan Brand inspires consumers around the world with exceptional products and premium experiences while celebrating the culture of sport," said Trevor Edwards. "The Jordan Brand continues to drive strong momentum in the marketplace and we look forward to Larry expanding our market leadership while delivering Jordan Brand experiences that connect deeply with future generations."
Michael Jordan said: "It's great to have Larry return to the Jordan Brand at such an exciting time. He is a strong leader, knows our brand and understands how to accelerate the growth of a premium business.  Keith Houlemard has been an exceptional leader for our brand. His leadership, hard work and vision had much to do with the Jordan Brand's unparalleled success in recent years. I know he will excel in his new role and I wish him all the best."