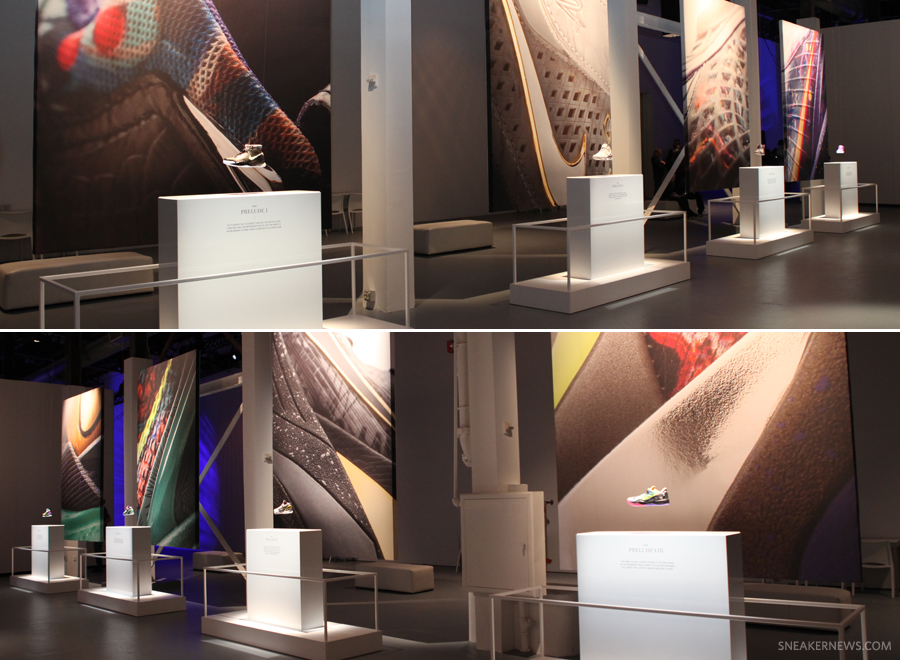 In 2003, Kobe Bryant – a free agent in the sneaker endorsement market – signed a deal with athletic giant Nike. The first signature model would not be unveiled until 2006 when the Air Zoom Kobe 1 would hit shelves. Since then, Nike Basketball has come forward with new designs year after year – eight in total as of this date – with the entire line at the hands of Eric Avar. As we all know, the progression of the signature shoe can be seen as a natural evolution, with certain elements carrying over from one phase to another, and with a career so illustrious like that of Kobe's, each model has its fair share of stories to tell.
Acting as a precursor to the unveiling of the Kobe 9, Nike Basketball decided to retro the Nike Kobe signature line in an unprecedented manner; starting this Saturday, each and every signature model will release in a special edition colorway known as the Prelude, with one model owning each successive weekend date. The Nike Kobe Prelude Pack was on display at the Museum of Contemporary Art – each piece being suspended in mid-air above a platform with words that described each phase of the tranformation, We have a first-hand look at the Nike Kobe Prelude Exhibit from the Kobe 9 Media Launch Event just below, so take a look and stay tuned for the Prelude Pack release to kick off this Saturday with each version tagged with an MSRP of $200.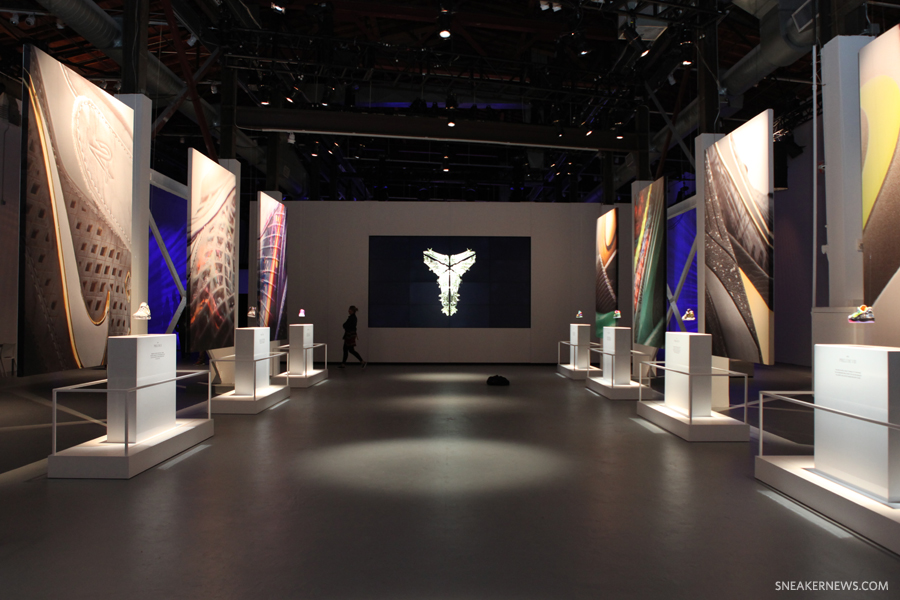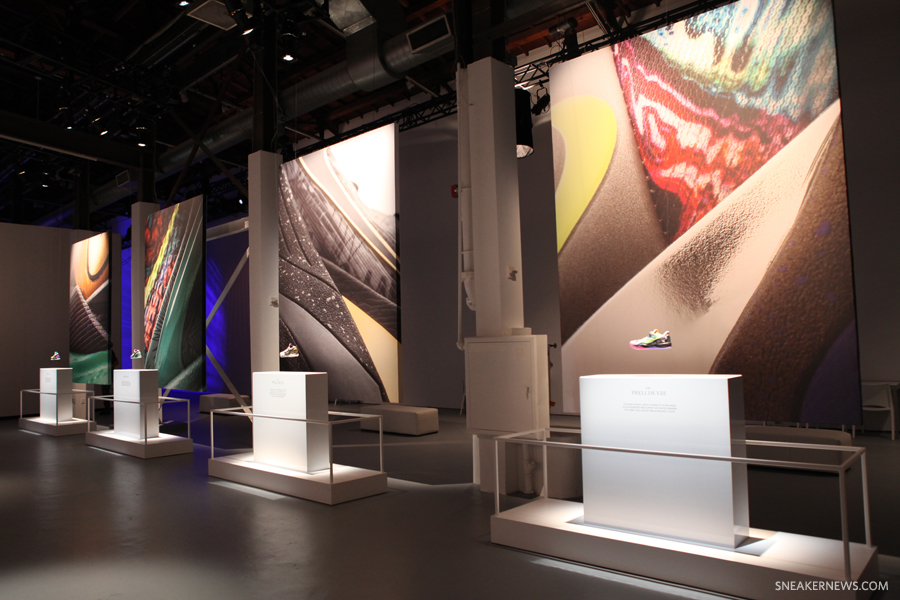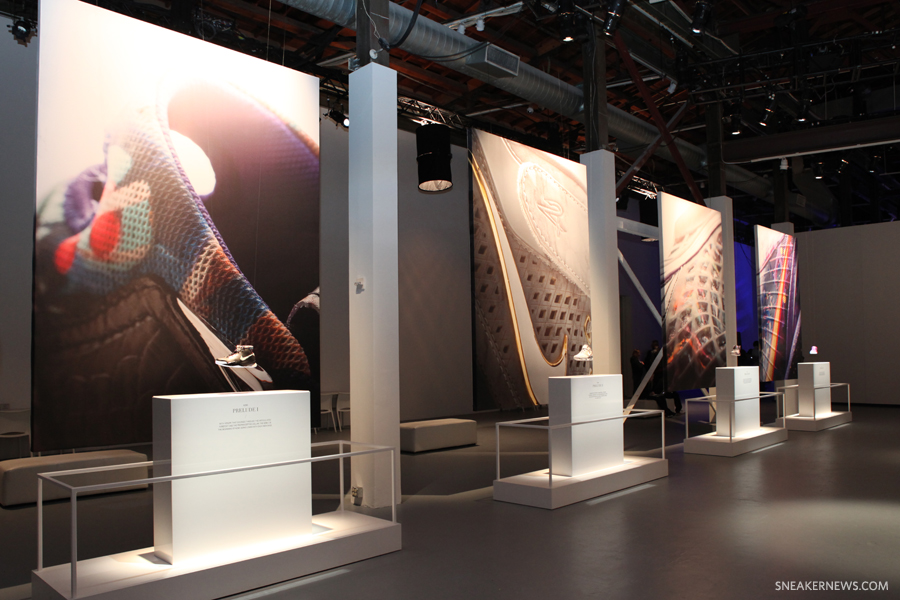 Nike Zoom Kobe 1 Prelude "81 Points"
Kobe Bryant caught fire many times during this season, but it was his 81 Point outburst against the Raptors that put his name in the annals of greatest NBA performances in history.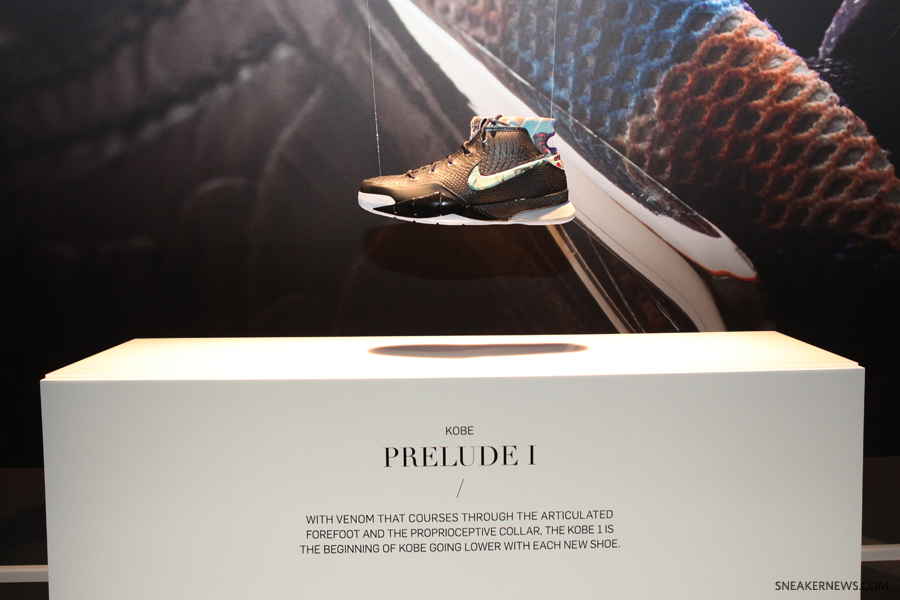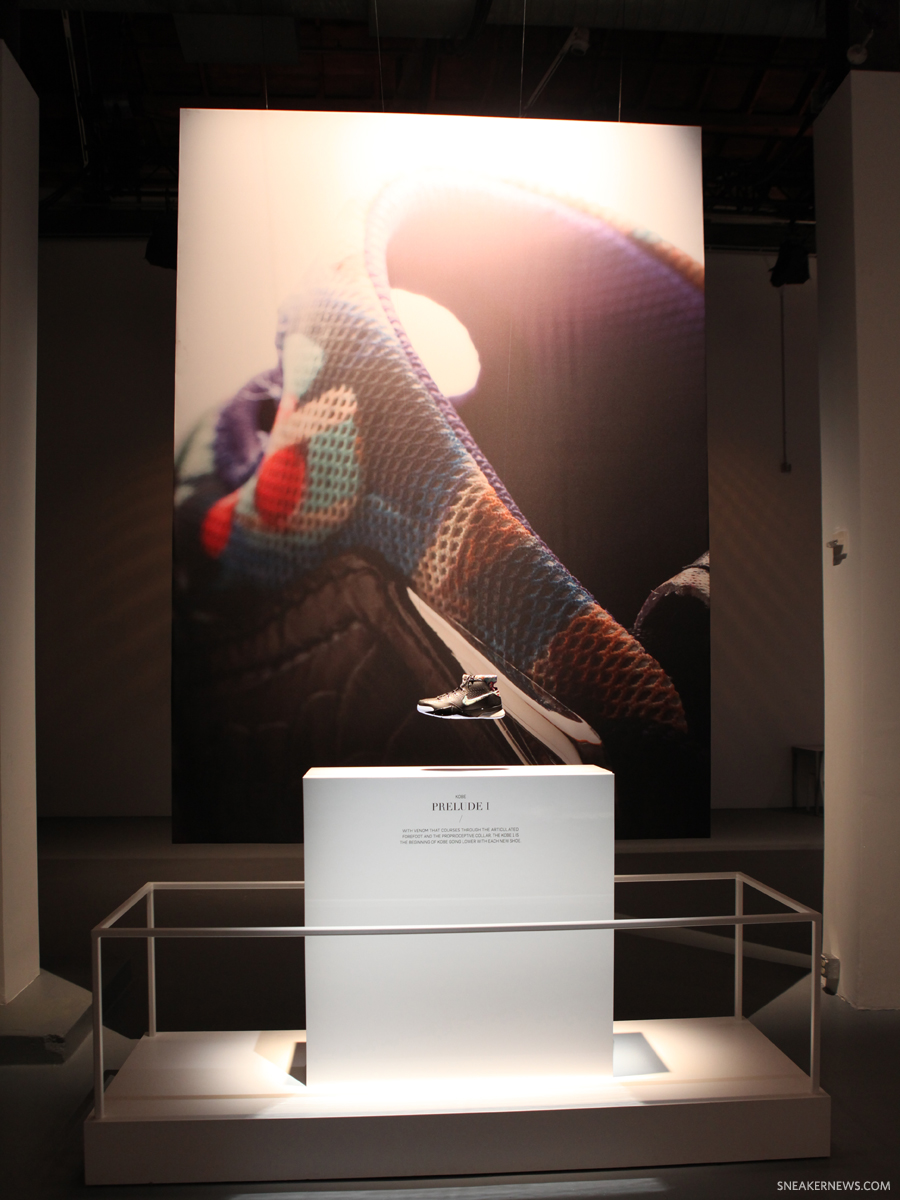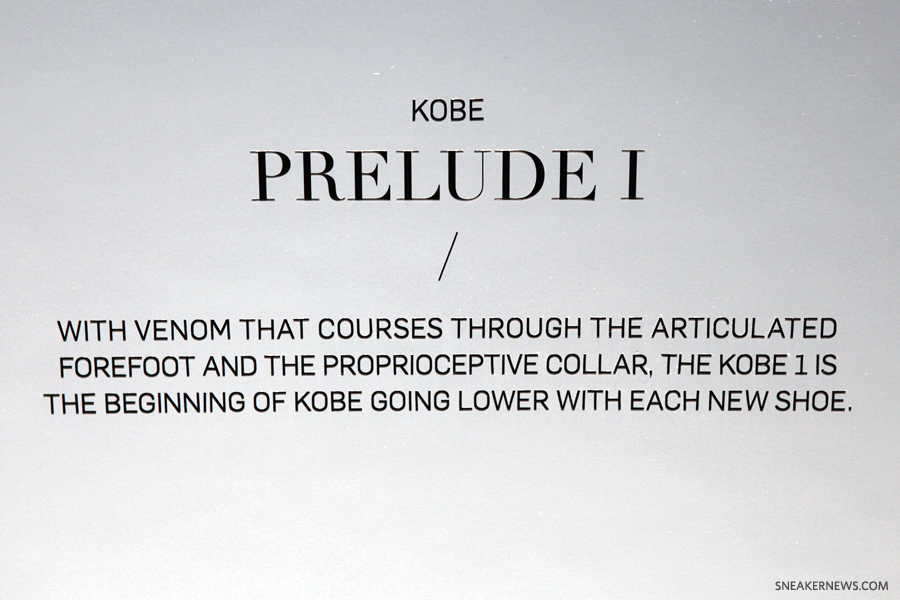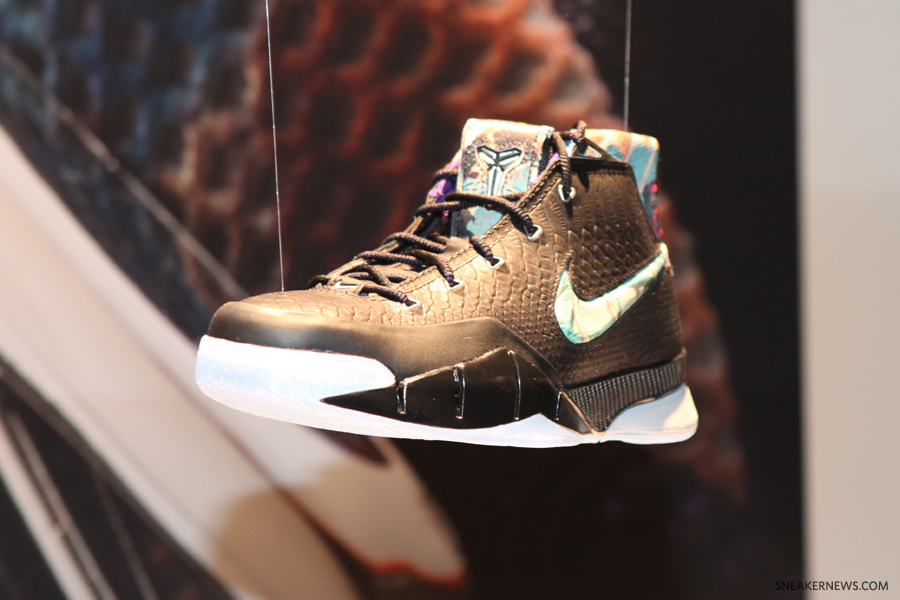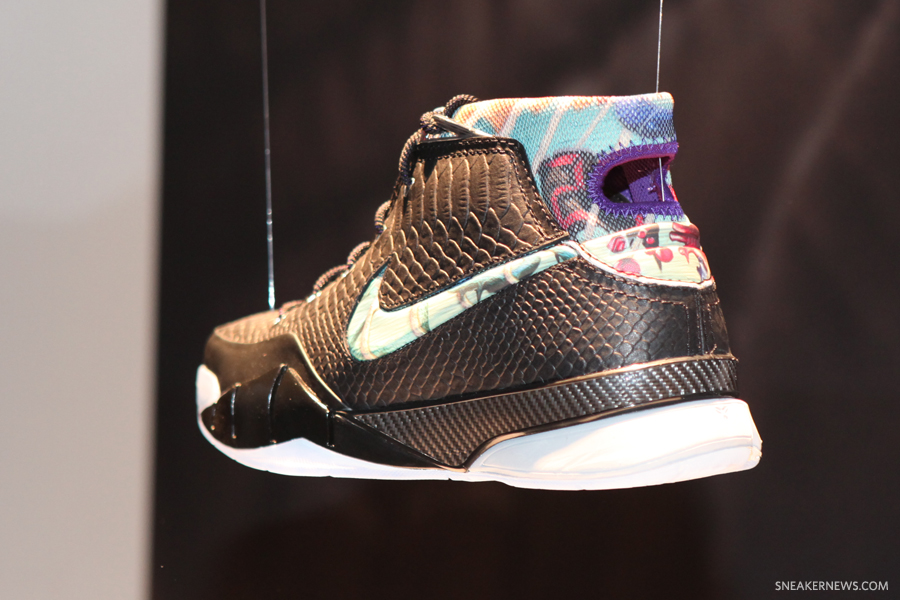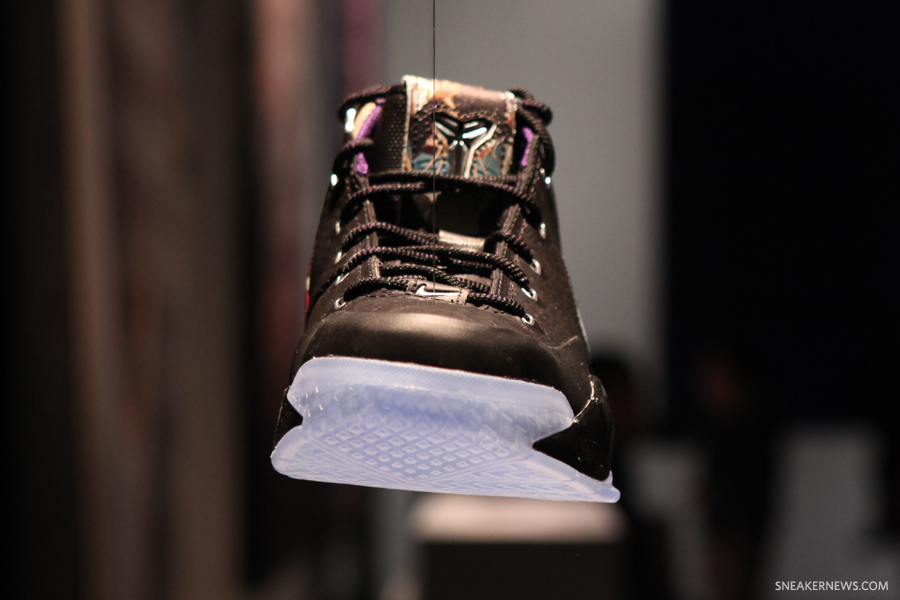 Nike Zoom Kobe II Prelude "4/50 Pts."
In the Kobe II, Bryant served up a series of great 50+ point games.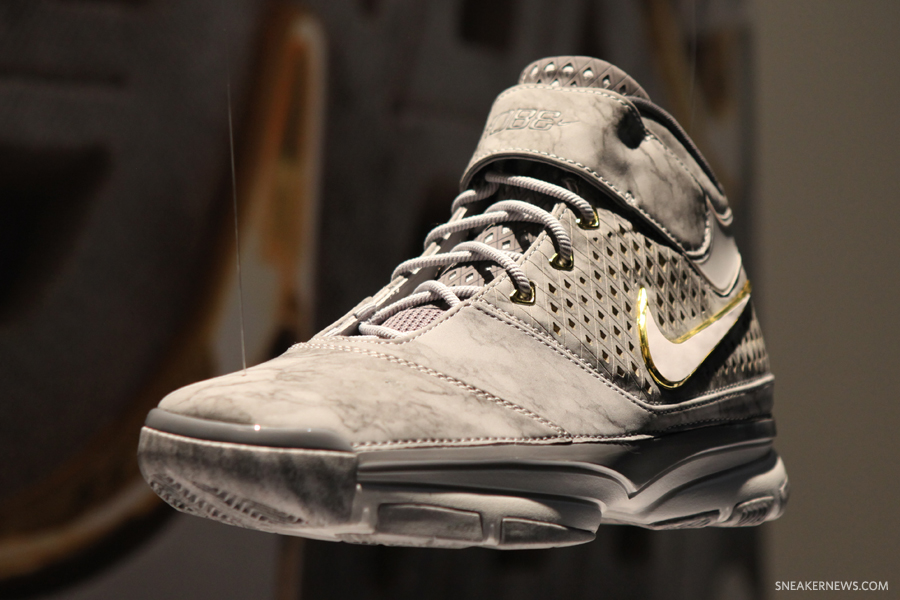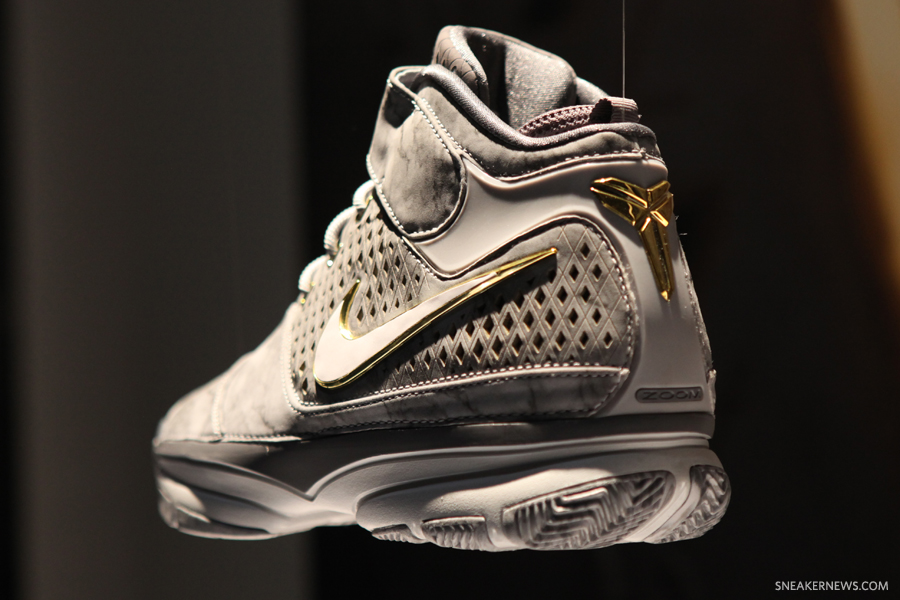 Nike Zoom Kobe III Prelude "Misery"
Kobe Bryant calls this one his favorite, because the loss against the Celtics was actually a turning point – one that would direct him to two straight NBA titles.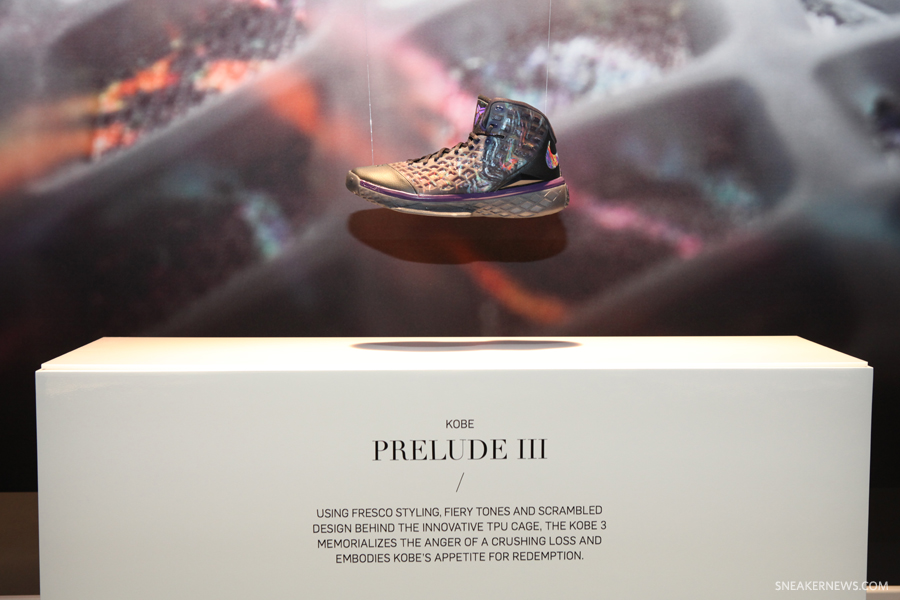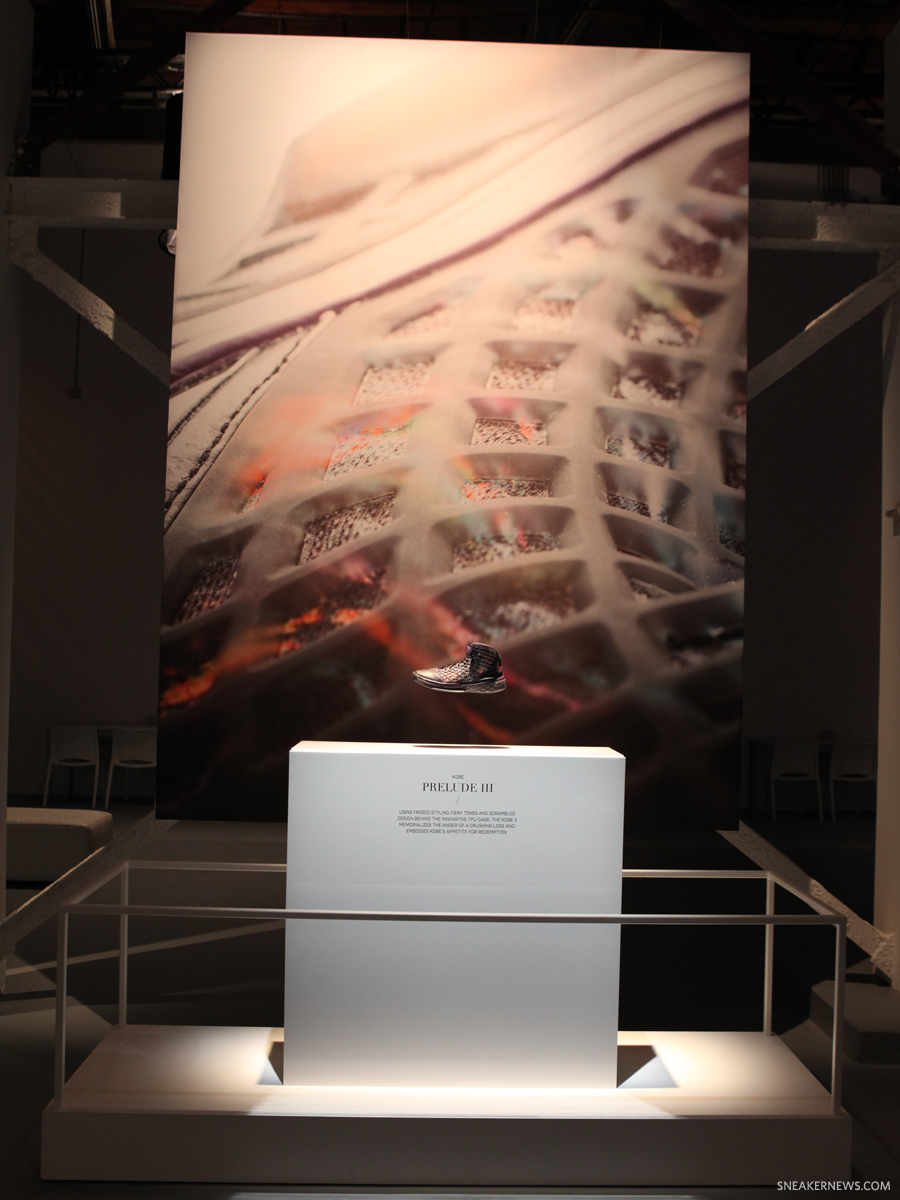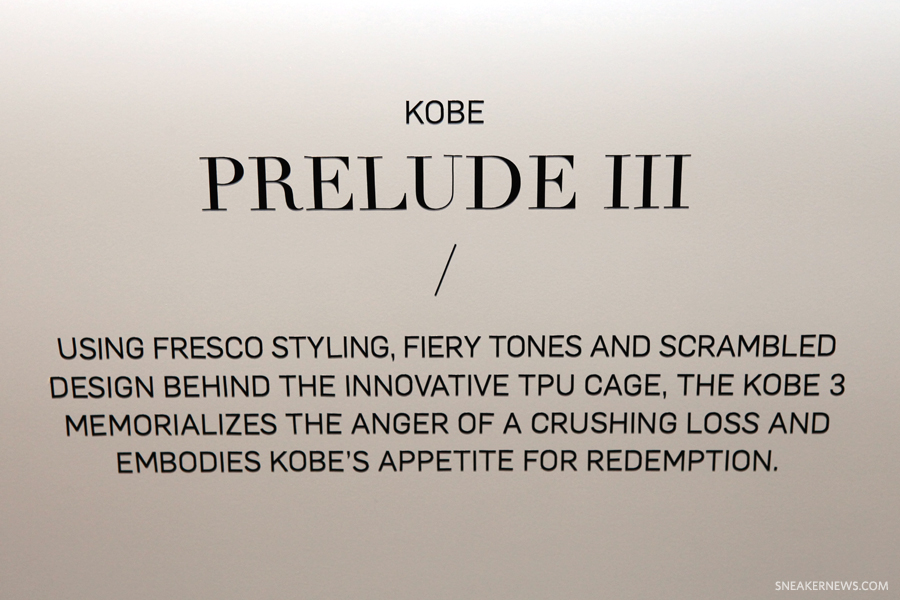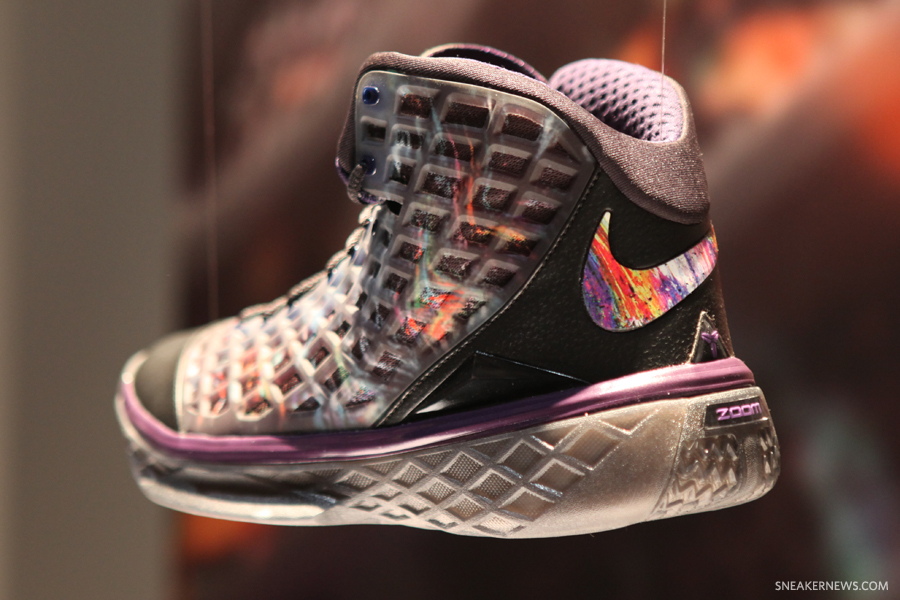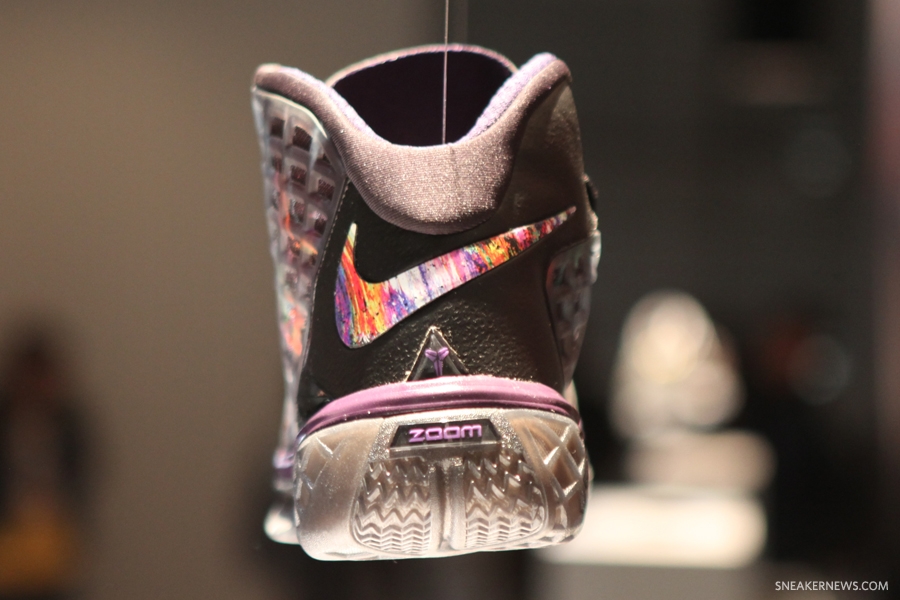 Nike Zoom Kobe IV Prelude "Finals MVP"
In his fourth NBA Title, Kobe Bryant won his first-ever Finals MVP.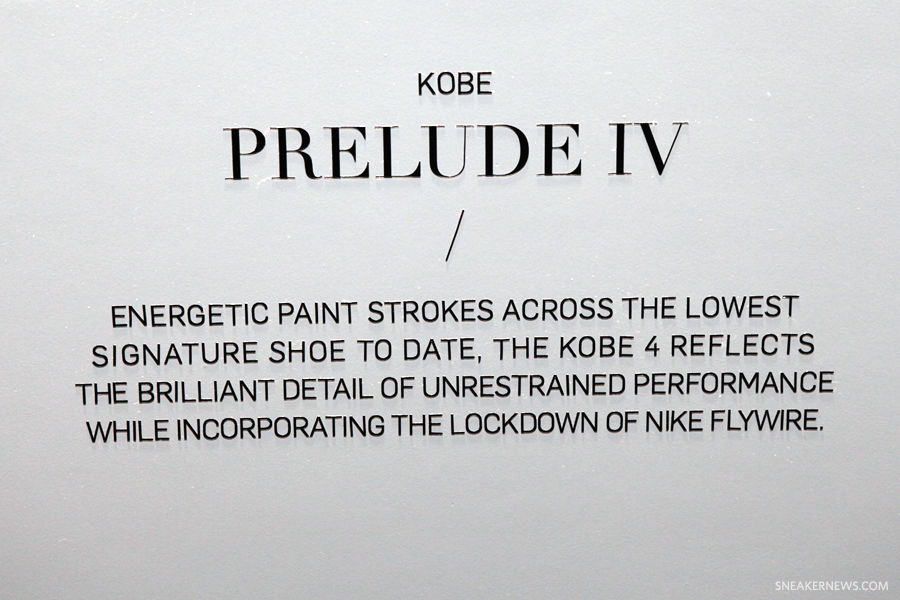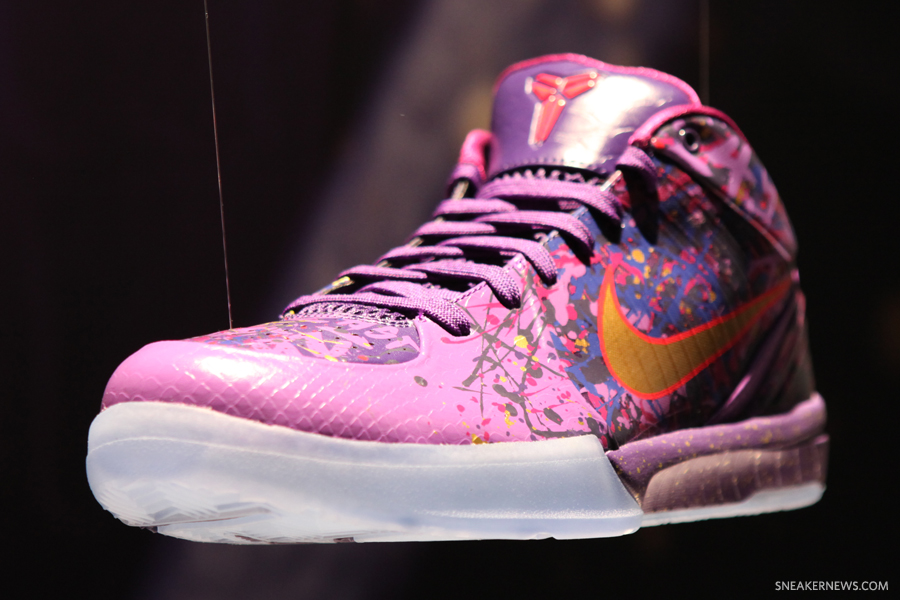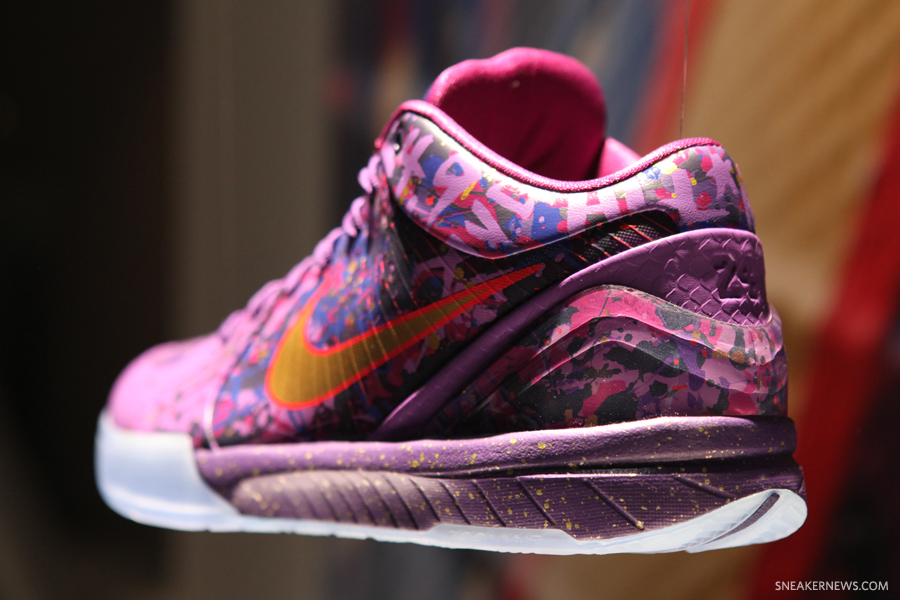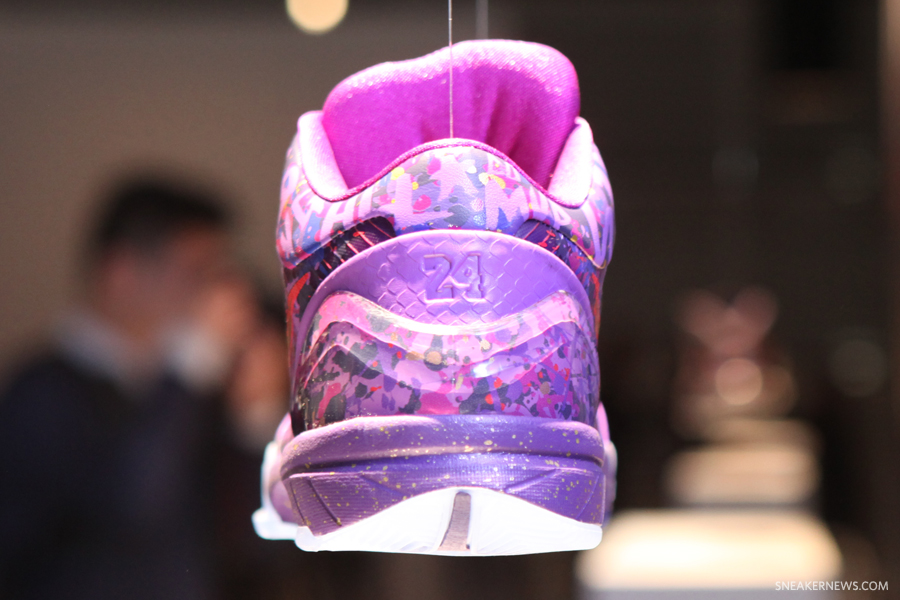 Nike Zoom Kobe V Prelude "Finals MVP"
Two straight titles. two straight Finals MVP trophies.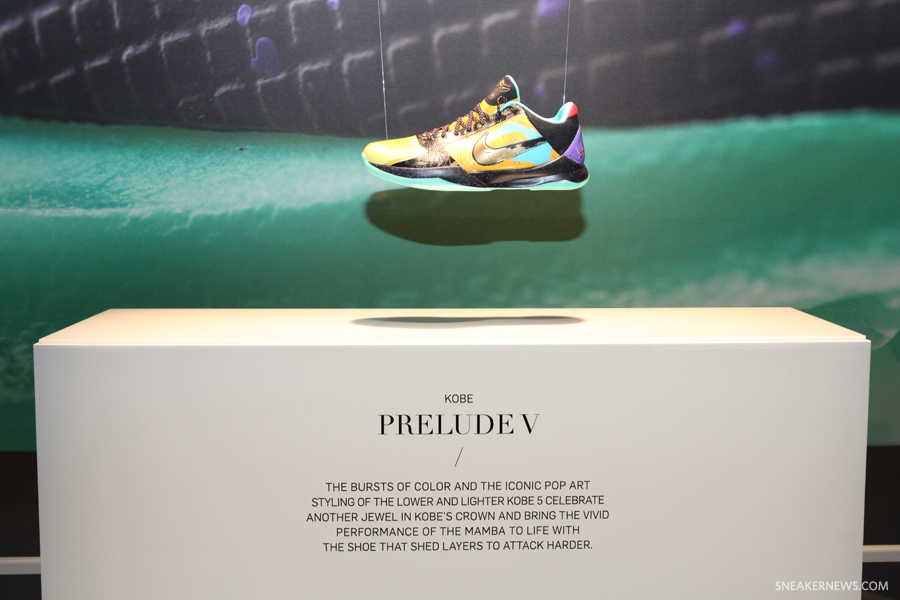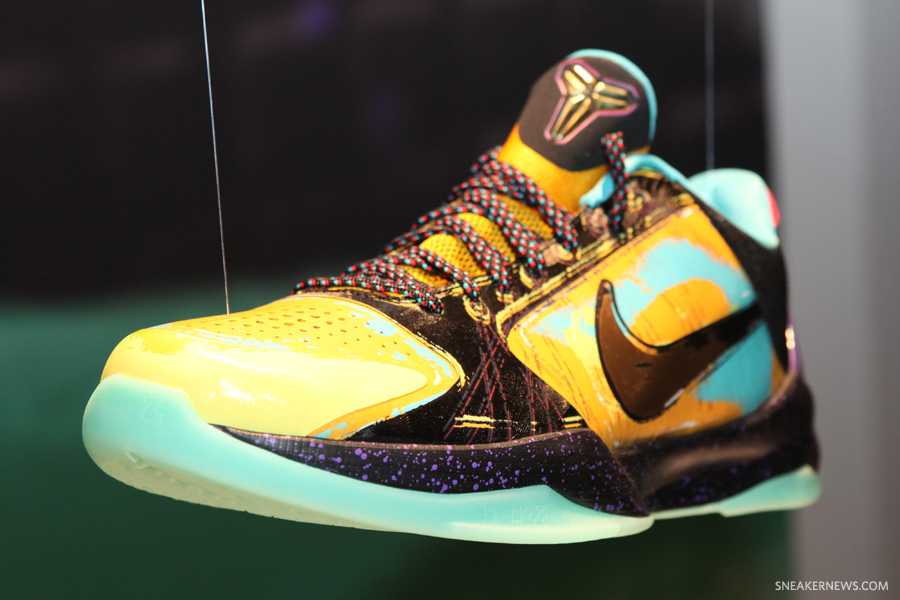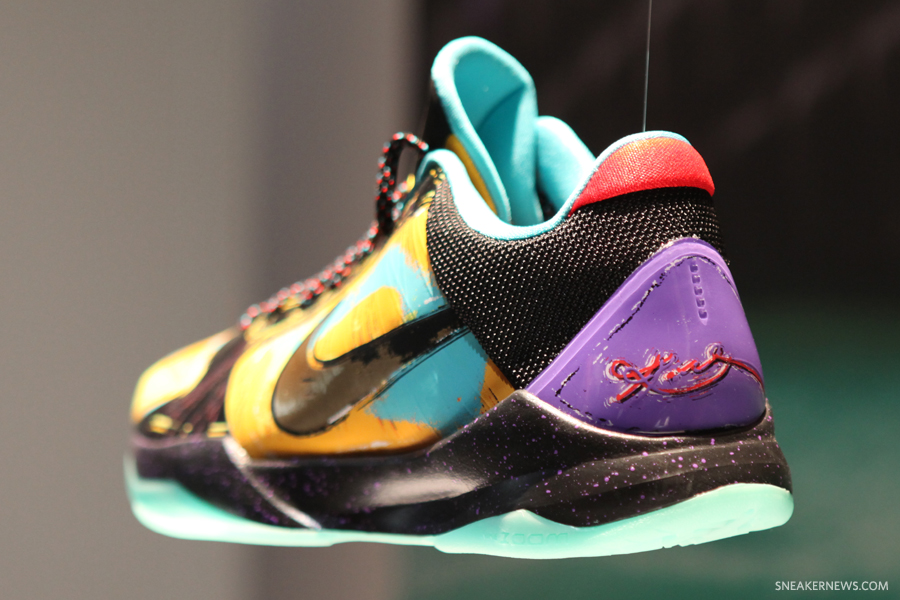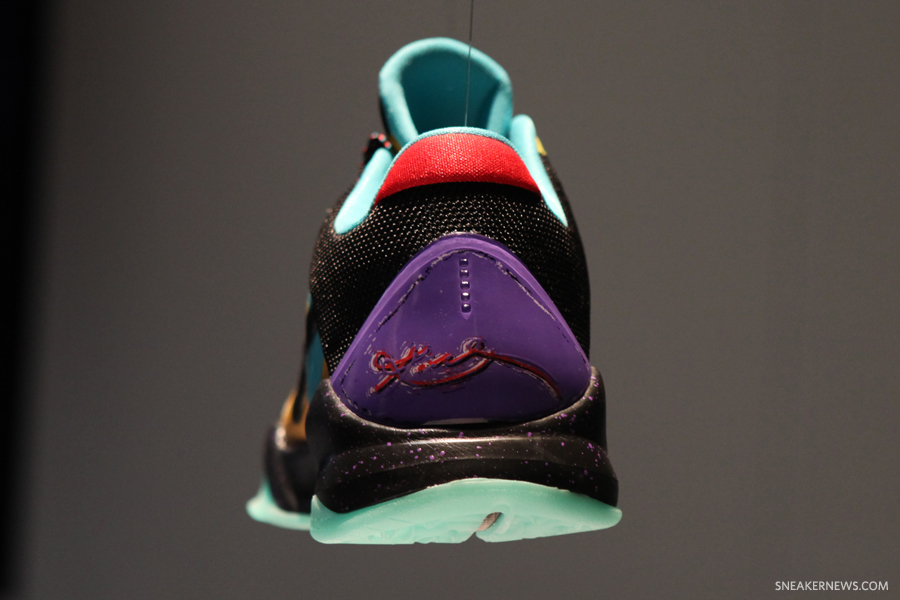 Nike Zoom Kobe VI Prelude "All-Star MVP"
With the NBA All-Star Game taking place in Los Angeles, there was no way Kobe was going to let the night's best honors go to another player.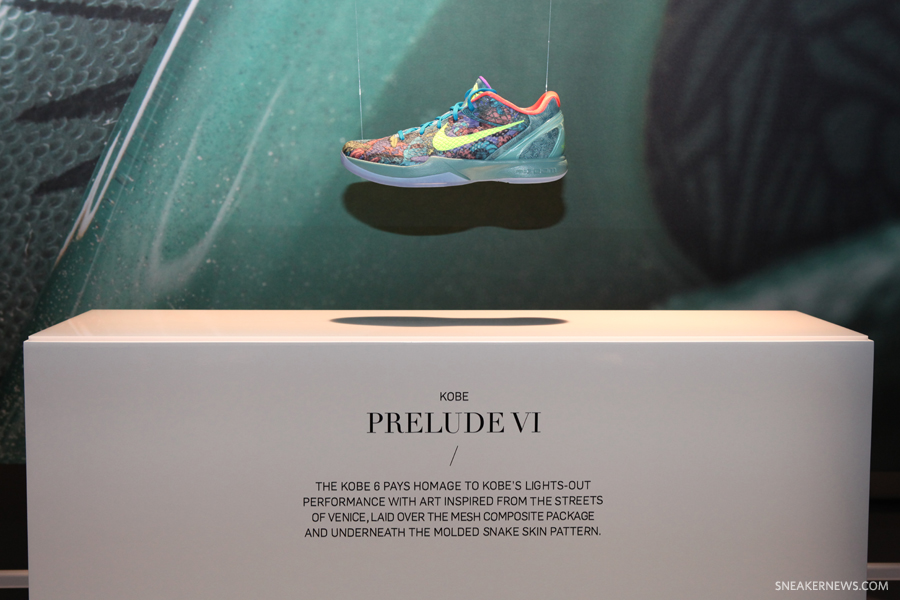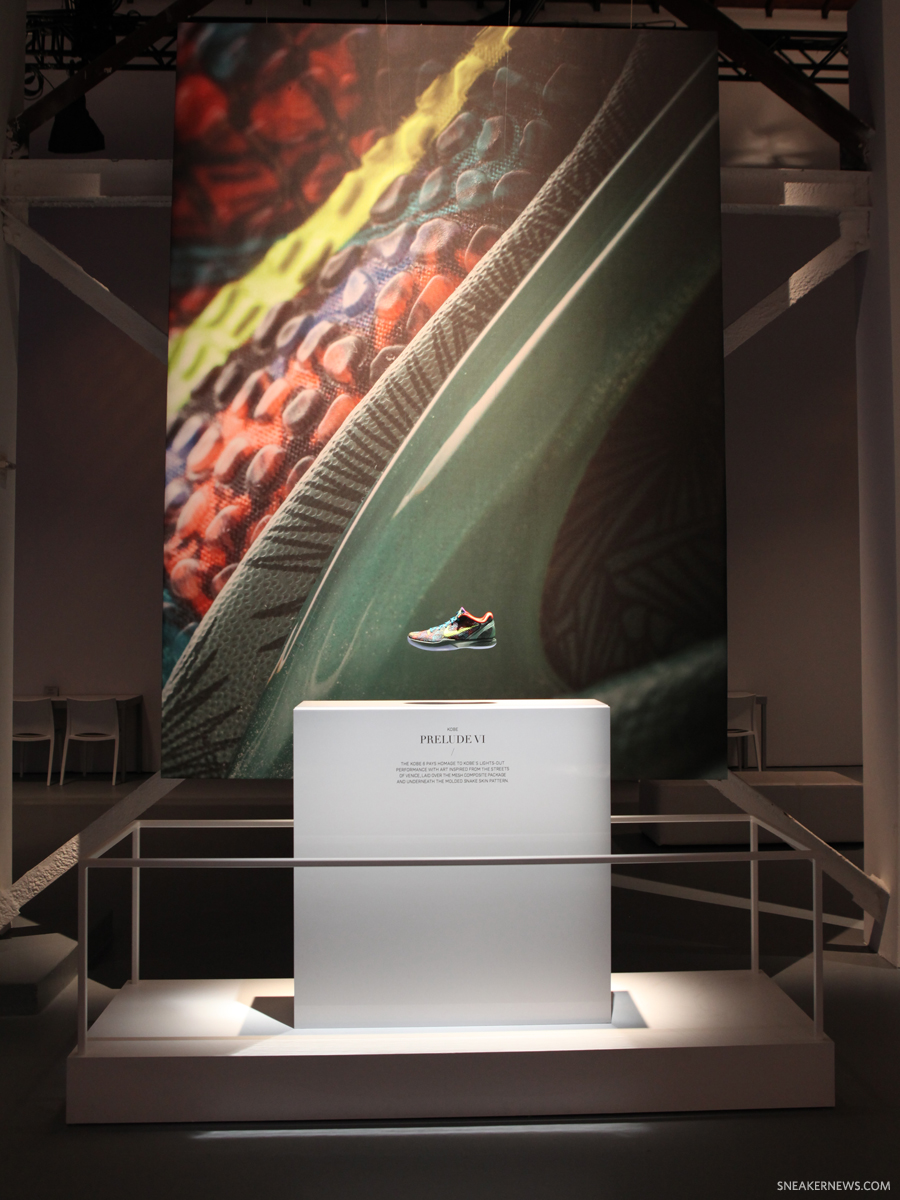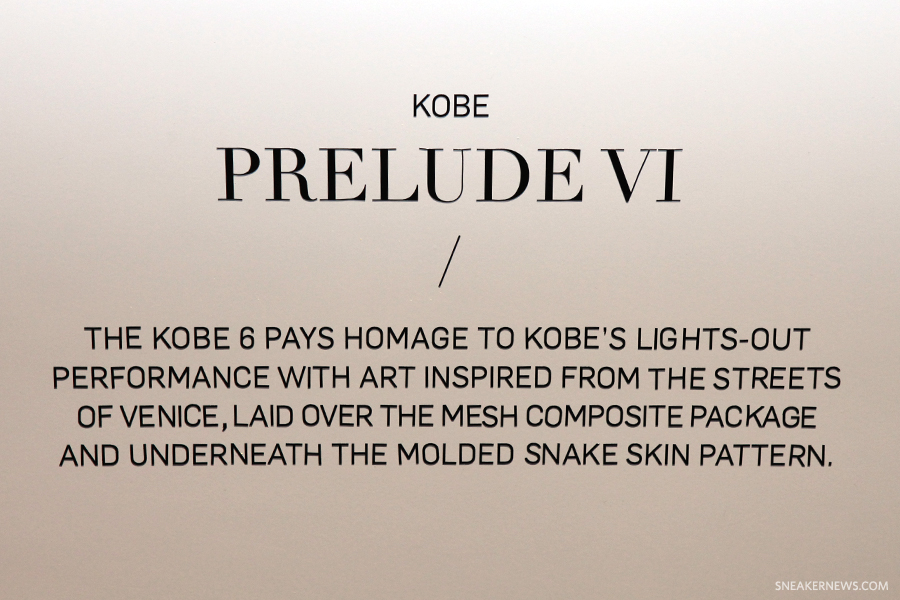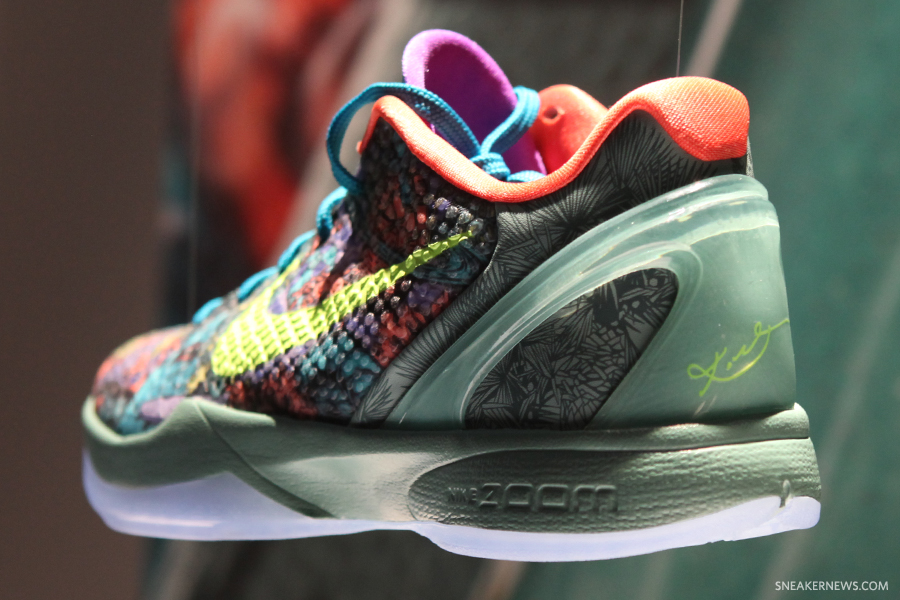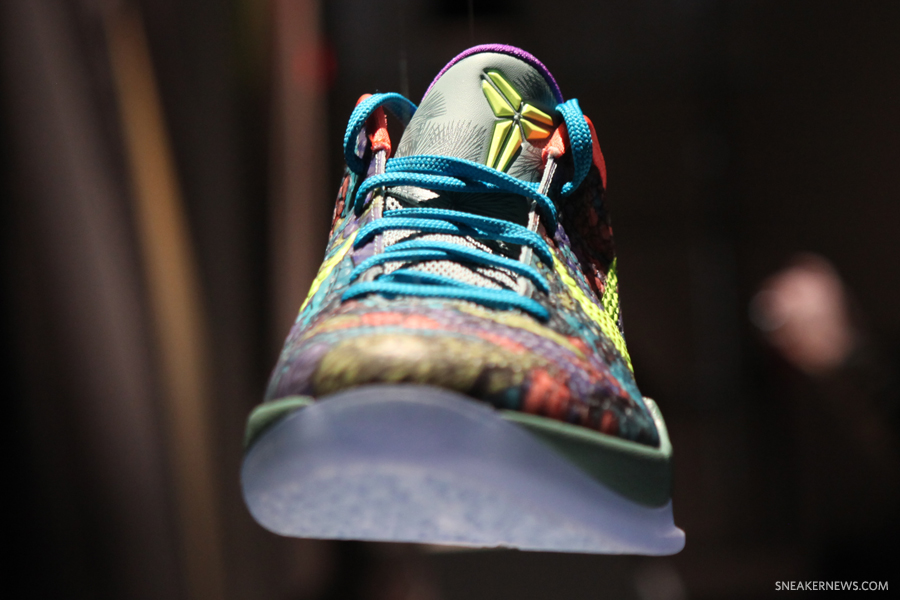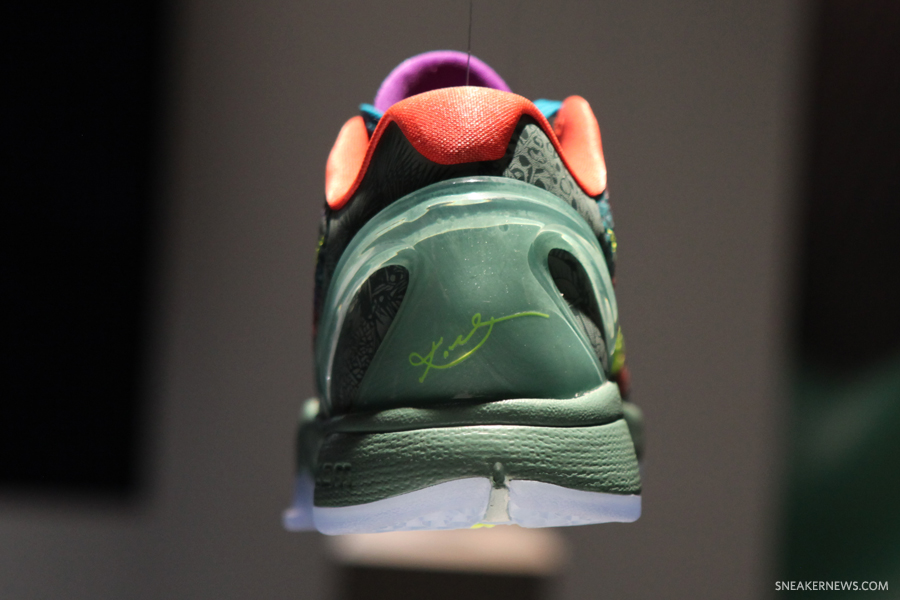 Nike Zoom Kobe VII Prelude "London"
Kobe Bryant's heroic efforts in London gave the U.S. Olympic Team a Gold Medal. He noted that these games gave not only him but the entire squad a heightened sense of accomplishment, as each player went on to enjoy incredible campaigns of their own during the season that immediately followed.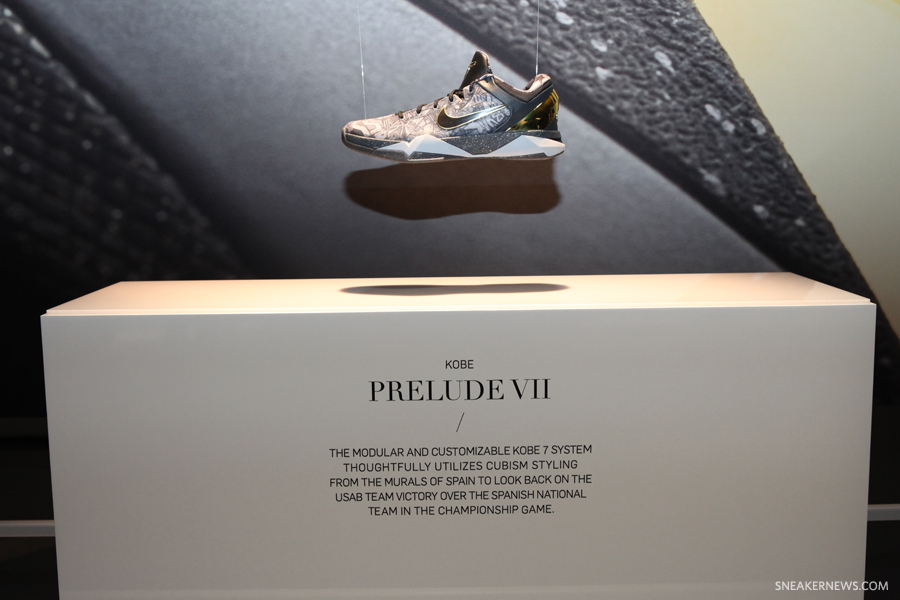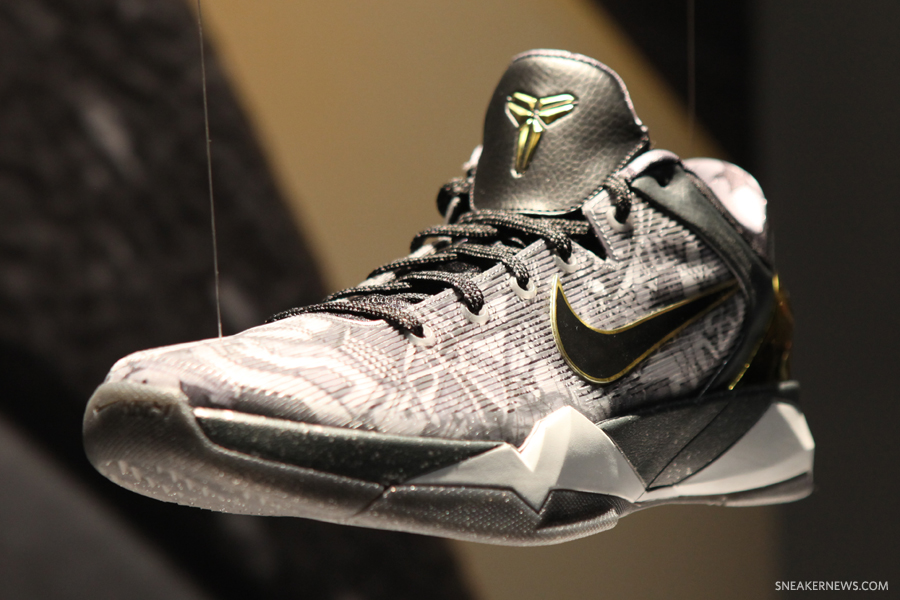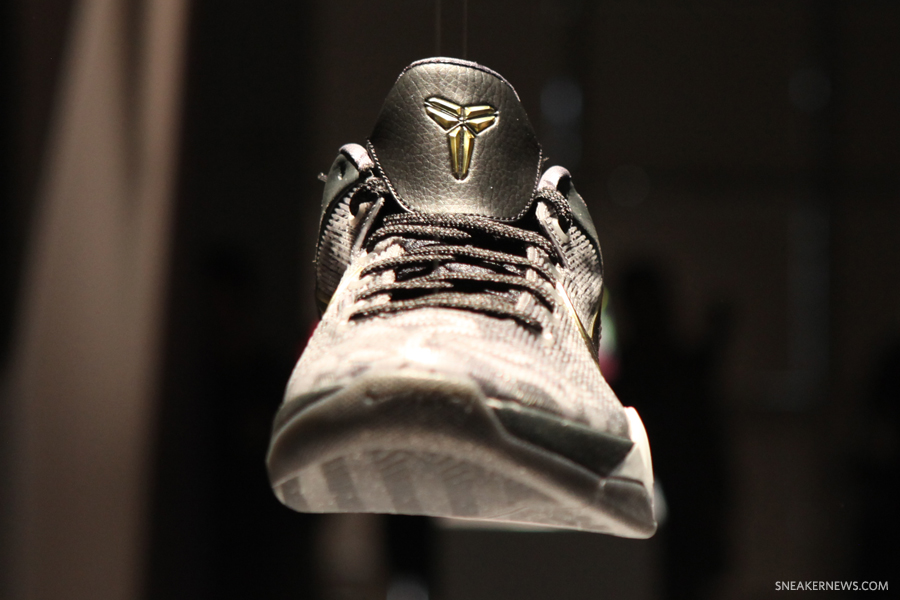 Nike Kobe 8 Prelude "Reflection"
Last season was a tough one for Kobe, with his team performing below expectations and a potential career-ending injury cutting his season short. Despite the bad, it was a time for Kobe to reflect on all the great things he managed to accomplish as an NBA player.