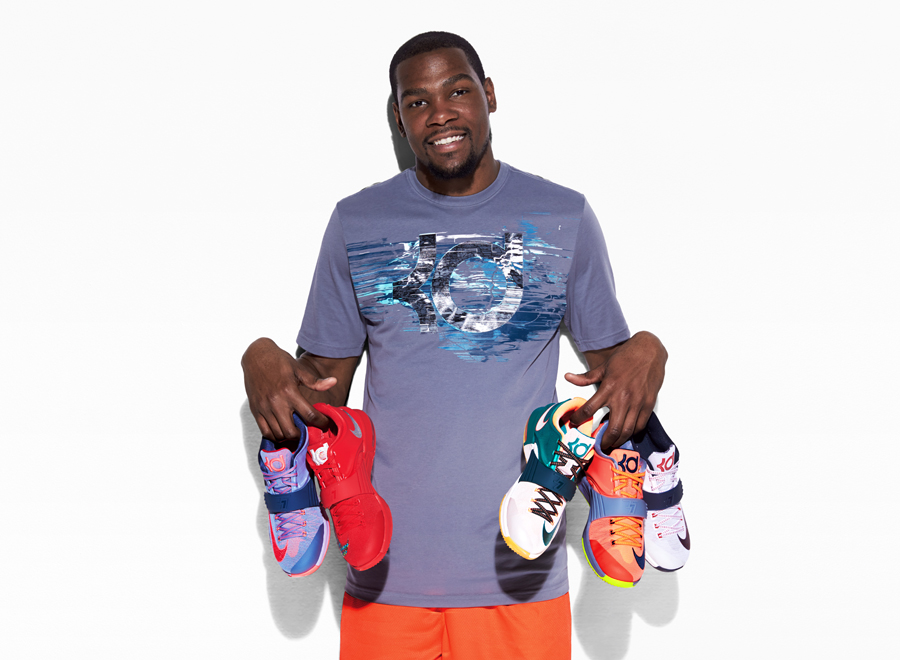 Yesterday, Nike officially launched the KD 7 signature shoe at a special media-only event at the Newseum in Washington DC. During the special presentation, we got a first look at several upcoming releases of the KD 7 – the 35k Degrees, Global Game, Calm Before The Storm, and Easy Money. We gave you a bit of insight in regards to the inspiration behind each meticulously built colorway, but today Nike gives its official word on these four upcoming sneaker releases that'll surely have the Summer blazing hot. Continue on for the official backstory on these four KD 7 sneakers and stay tuned to Sneaker News for more on the latest KD shoes because we've got some more features on the way.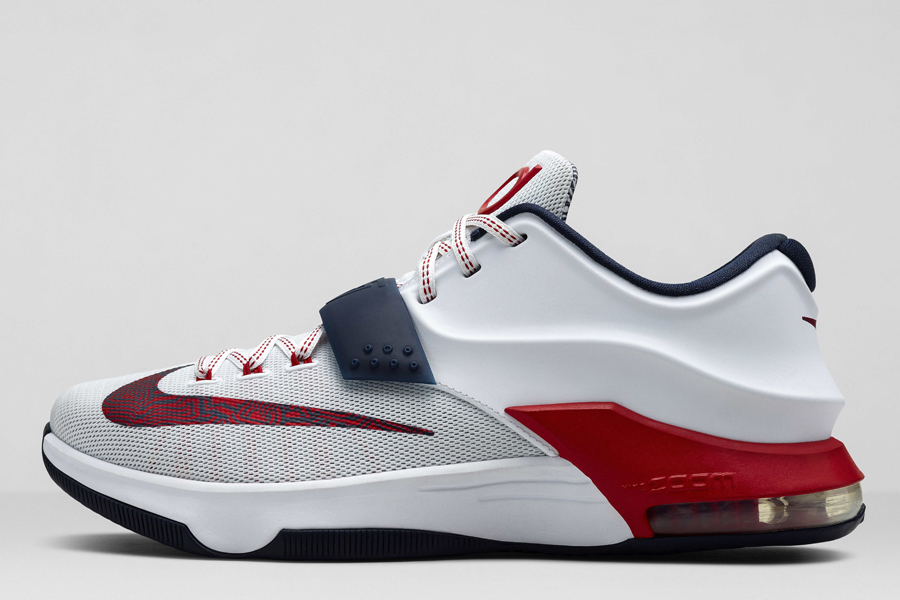 KD7 July 4th:  Durant's love for Independence Day with its fireworks, or "man-made lightning," inspired this this red, white and blue colorway featuring festive graphics on the tongue lining and Swoosh. Launch: June 26.
Nike KD 7 "USA"
Color: White/University Red/Obsidian
Style Code: 653996-146
Release Date: 06/26/14, 8AM EST
Price: $150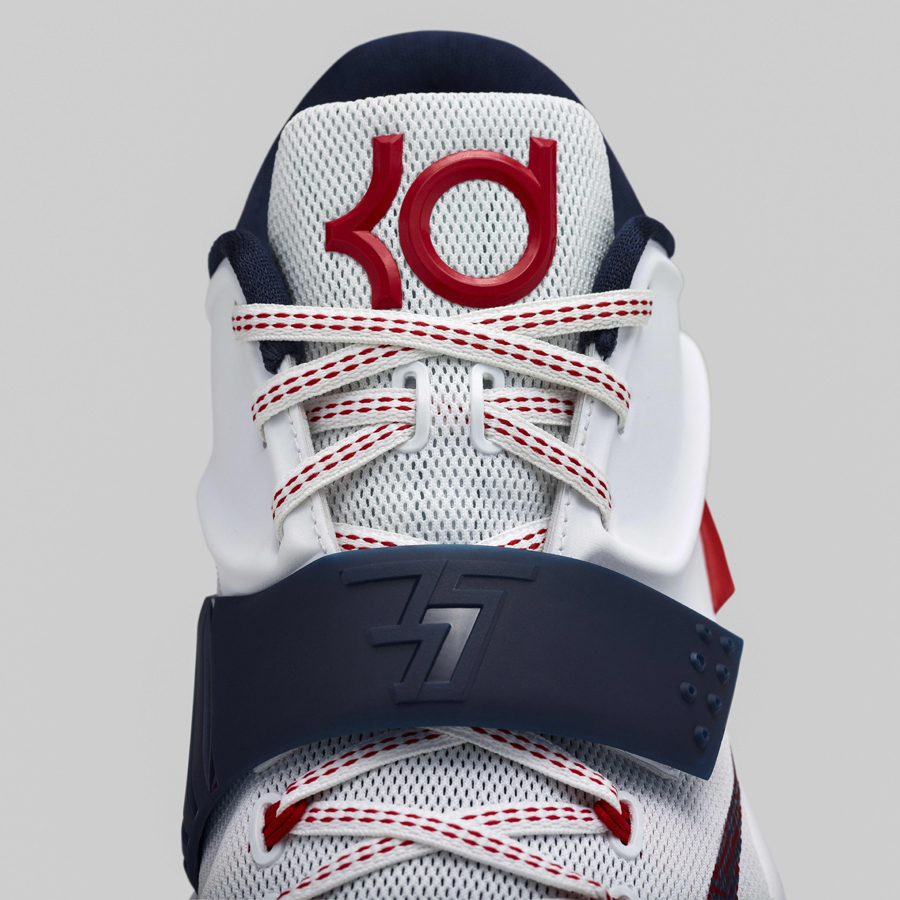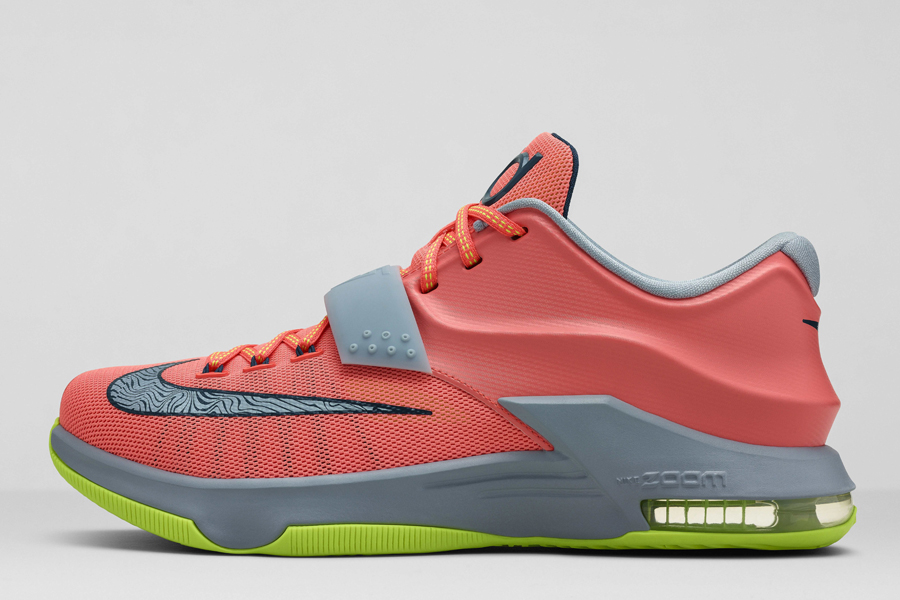 KD7 35,000 Degrees: Lightning strikes earth at an average temperature of 35,000 degrees Fahrenheit, and much like Durant's game, it is powerful and unpredictable. This bright mango, grey and volt version of the KD7 is the lead colorway for the new collection. Launch: July 12.
Nike KD 7 "35k Degrees"
Color: Bright Mango/Space Blue/Light Magnet Grey
Style Code: 653996-840
Release Date: 07/12/14, 8AM EST
Price: $150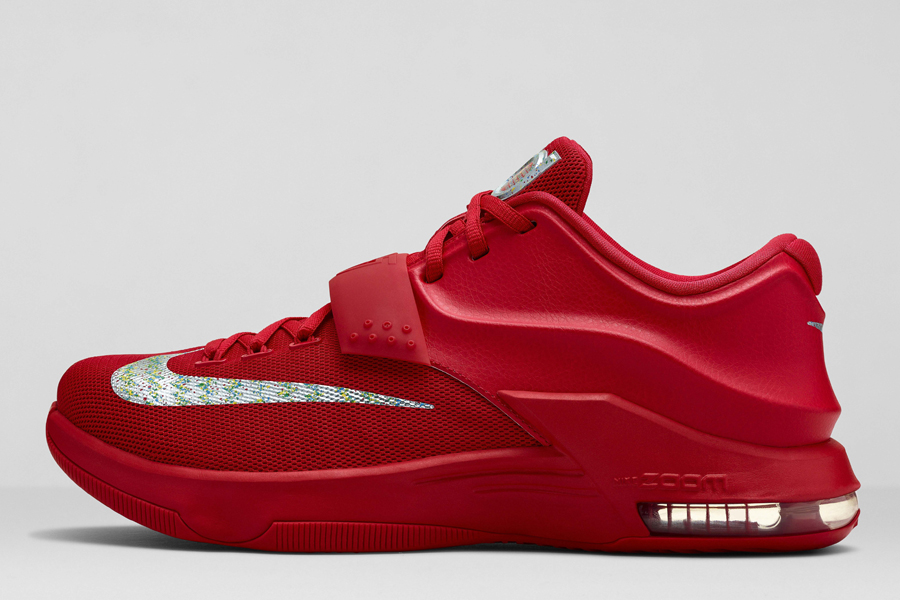 KD7 Global Game: The global game of basketball has given this young man who grew up in a small town outside Washington, D.C., an opportunity to travel extensively throughout the U.S., Asia and Europe. This all-red colorway features a globe graphic on the tongue and a confetti-adorned Swoosh. Durant will lead USA Basketball into a busy summer basketball season that begins with the World Basketball Festival in the Windy City of Chicago this August, and wraps up in Spain at the Basketball World Cup this September. Launch: Aug. 2.
Nike KD 7 "Global Game"
Color: Action Red/Metallic Silver
Style Code: 653996-660
Release Date: 08/02/14, 8AM EST
Price: $150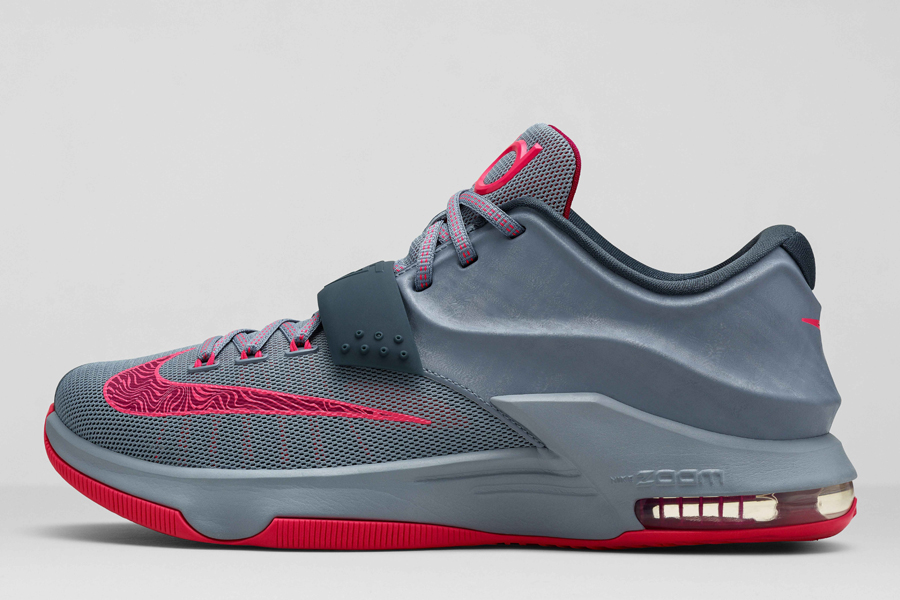 KD7 Calm Before the Storm: The grey and pink colorway of this KD7 is indicative of skies that appear tranquil before the onset of a powerful storm, though Durant typically remains calm even throughout a swirling frenzy on-court. Launch: Aug. 16.
Nike KD 7 "Calm Before the Storm"
Color: Grey/Hyper Punch/Light Magnet Grey
Style Code: 653996-060
Release Date: 08/16/14, 8AM EST
Price: $150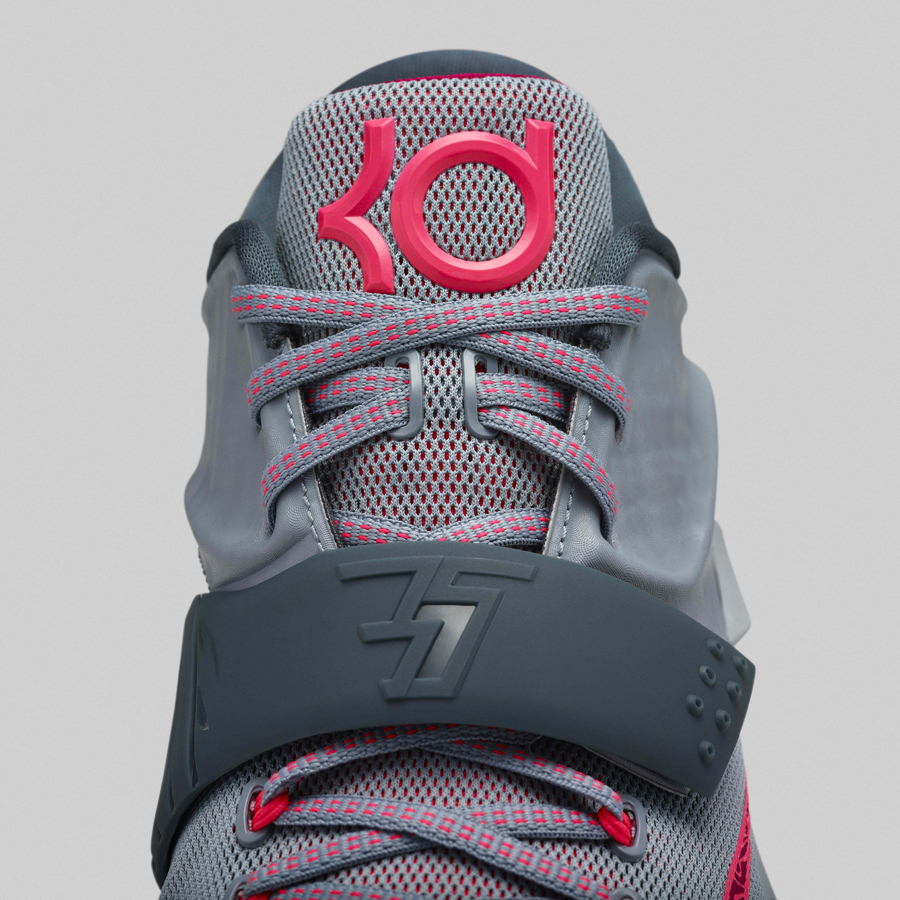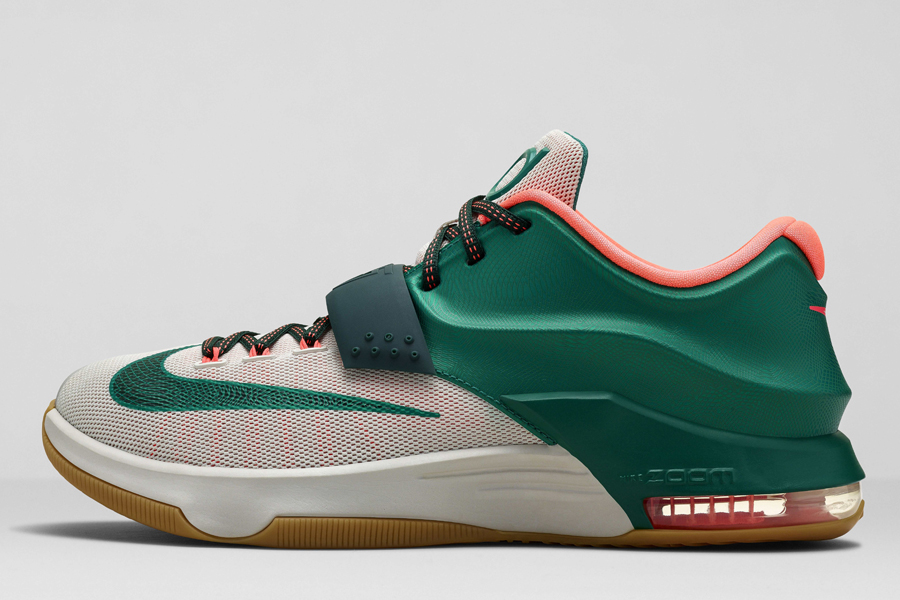 KD7 Easy Money: Inventor and statesman Ben Franklin used a metal key and a kite to prove that lightning was really a stream of electrified air. Franklin's famous stormy kite experiment in June 1752 radically changed general understanding of the power of lightning and electricity. As an ode to Franklin's fascination with weather and his prominence on the U.S. $100 bill, the Easy Money colorway features green hues and graphics from the Benjamin bill – a tribute to KD's nickname, Easy Money.  Launch: Sept. 10.
Nike KD 7 "Easy Money"
Color: Mystic Green/Light Brown
Style Code: 653996-330
Release Date: 09/06/14, 8AM EST
Price: $150