536604
Will The Nike Mag 2015 Release On September 8th, 2015?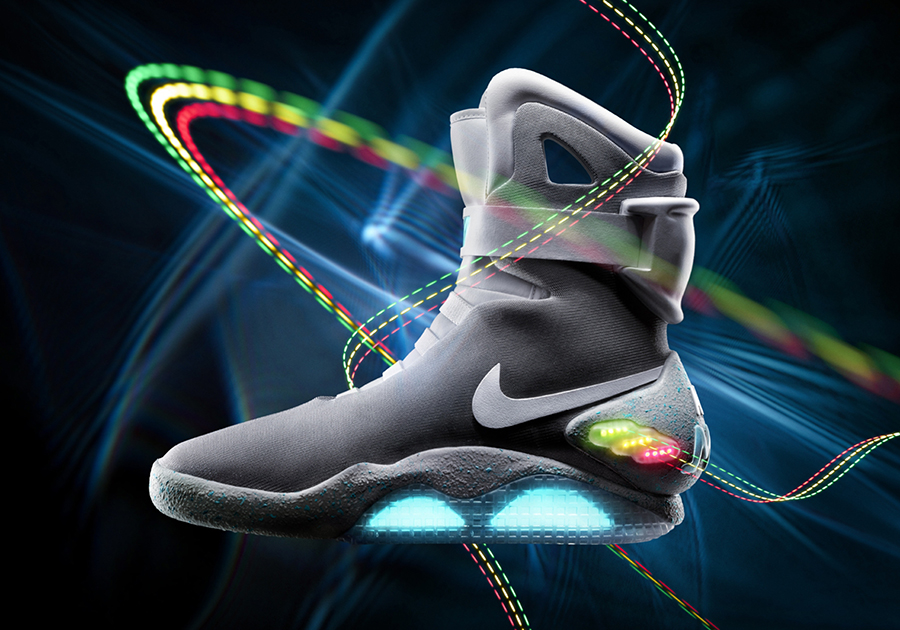 All signs are pointing to an actual release of a power-lacing version of the forever-future Nike Mag sneaker, but we'll go a step further and predict the actual release date – September 8th, 2015. Three years ago Nike released a strict run of 1,510 pairs of the Mag 2011 exclusively through eBay and at live charity events, and although the sneakers weren't entirely faithful to the version we saw in Back To The Future II, some key hints alluded to the hands-free self-lacing Mags for next year.
There's no need to say that the self-lacing Mag 2015 will be the top release next year, so it all comes down to the release date. If Nike wants to keep this true to their original, then there's no reason to believe that September 8th, 2015 isn't the date we should circle on our calendars. What do you think? Is the Mag 2015 with self-lacing releasing on September 8th? Stay tuned for more updates on the Nike Mag 2015 and let us know how much you'd pay for a pair.