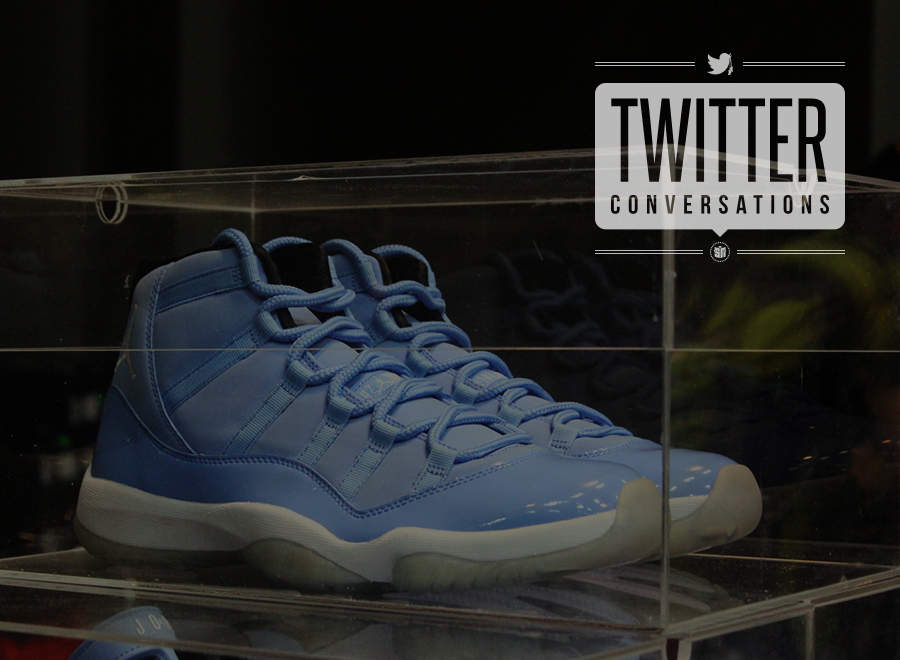 Making plenty of noise last week was the Air Jordan "Ultimate Gift of Flight" pack, a two sneaker set that is poised to show up in December with a rumored $500 pricetag. The group presents a dilemma that you're no doubt familiar with: Is such a price worth it when Retro 11s top out at $185 and the XX9 retails for $225? Or maybe if you're only going for the "Pantone" Jordan 11 in the set? We took to Twitter to find out what our readers thought about those questions and about the history of Jordan packs in general. Remember that Jordan Brand has plenty of times before gone the route of putting two retro pairs together for a pack release, but given the shoes and the price, it's time to revisit this topic.
Unsurprisingly, the AJ11s are the most cherished historically. That's not due to any particular fault of newer models like the Jordan XX9 and the Jordan CP3.VII that have recently been involved with these sort of box sets, but there's always been a clear and heavy bias towards retros as far as Jordan Brand fans are concerned. We posed some questions to see what you had to say on the topic of Jordan packs and the upcoming Air Jordan "Ultimate Gift of Flight" pack, so read on below and make sure to follow @SneakerNews on Twitter for a chance to participate in this weekly sneaker discussions. Also, feel free to chime in via the comments below if you've got any thoughts to add.
@SneakerNews not more interested but more of realistic price. No one wants to buy a pack for $500 when no one wants the other shoe.

— Jose Vargas (@Big_Jose8) October 1, 2014
There's no beating around the bush here; the vast majority of folks are gunning for the Air Jordan 11 and aren't entirely willing to spend what is essentially above retail price for the Air Jordan XX9, however great it may be. That's not to say that the pack isn't without its supporters though – Dylan above wouldn't mind spending the money, and we're sure those who have been drawn to the latest Air Jordan wouldn't think twice about getting the Pack.
This December looks to be a battle of the Air Jordan 11s; it's "Columbia" vs "Pantone" at this point, and while the all-blue pairs have that sexy draw, the OG "Columbia" might have more weight. As you can see by these responses, the Columbia has a couple things going for it in its historical colorway that "just looks better" and the fact that the price-tag is so much easier to swallow.
There is a long history of celebrated Air Jordan packs though. We're talking about those hard hitting Retro sets that paired up legendary silhouettes. Our quick poll had the "Defining Moments Pack" Air Jordan 6/Air Jordan 11 set as an easy favorite, with the "Raging Bull" Jordan 5s earning some votes as well. Where will the Ultimate Gift Of Flight Pack rank when it's all said and done?