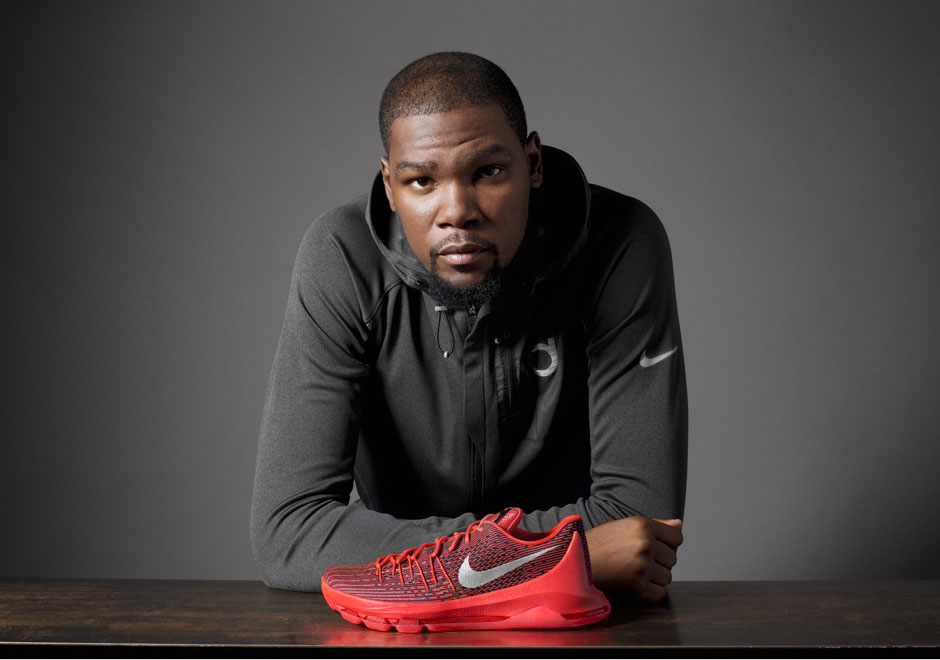 Game face. Kevin Durant is ready to take back the throne as the league's most valuable, most dynamic, and most exciting player in the NBA, and he's got the newest and most technologically advanced KD sneaker ever made to help him back to the pinnacle of hoops greatness. The 2014-2015 NBA season was a trying one for Kevin Durant, who for the first time in his career dealt with an injury that would sideline him for almost the entire season. But an athlete like Kevin is built with fibers of greatness and the time spent off the court isn't just for healing – it's to plan the next few steps to remind the world that he is the single best player in the league. We saw flashes of Championship-level fire last season (30 points against the Warriors in 18 minutes is an example), so a KD at full power isn't just a force to be reckoned with – he's the most dangerous athlete out there.
Nike will prove to be key in thrusting the 2014 NBA MVP into the mix, and it starts with the innovative Flyweave, a woven upper inspired by materials used for outer space travel. Flyweave provides key lockdown while allowing KD even more freedom to move, while the knit technique allows for an extremely detailed finish that is precise down to the pixel. The legendary Zoom Air evolved once more for the KD 8; the Articulated Zoom Air cushion is built for Durant's game, with strategically placed notches at the forefoot and heel providing the best cushioning and movement. The KD 8 also represents the predatory instincts of a sabretooth tiger, which KD has a tattoo of on the right leg.
The Nike KD 8 will be available on NIKEiD on June 23rd. A debut at retail is Saturday, June 27th with the "USA" colorway and will be followed by the "V8" version on July 11th.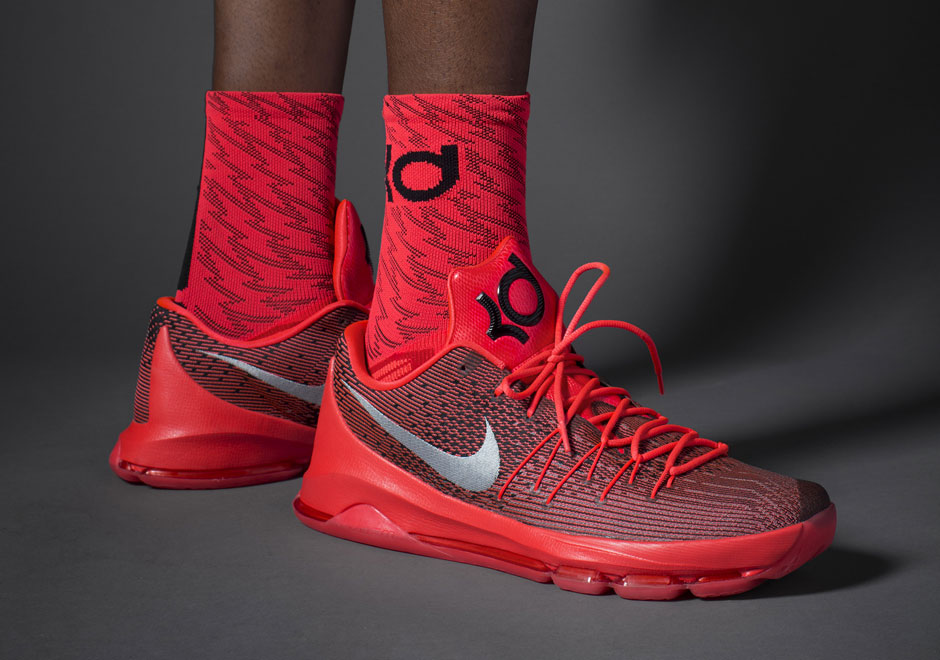 The KD 8 head-to-toe look includes a complete collection of basketball apparel, including tees, shorts, socks, backpacks, and more.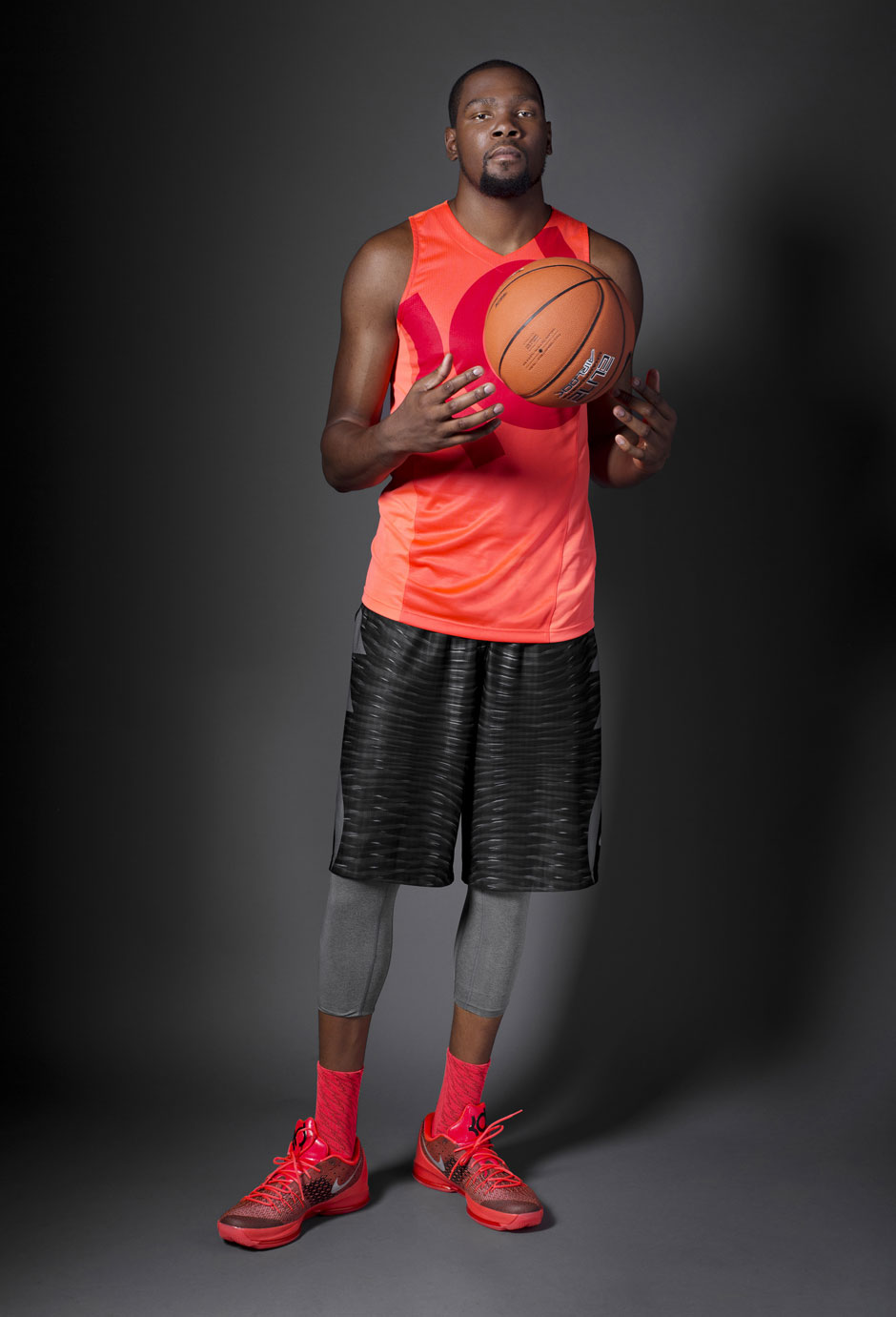 The Nike KD 8 introduces two outstanding innovative achievements – Flyweave, an advanced weaving method inspired by materials used for space travel, and Articulated Zoom Air, which perfects the masterful cushion system for Durant's specific movements and requirements.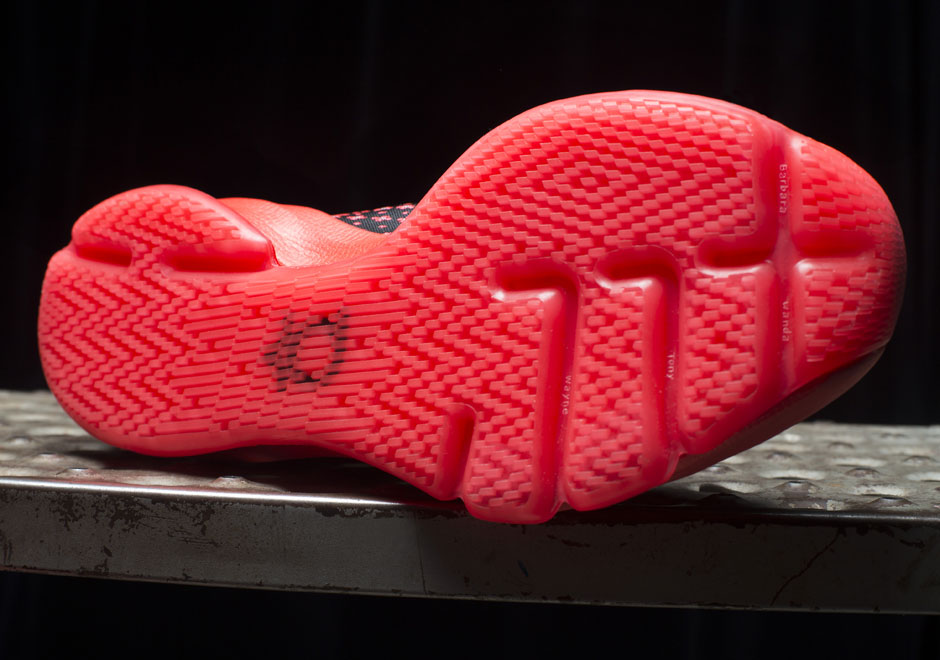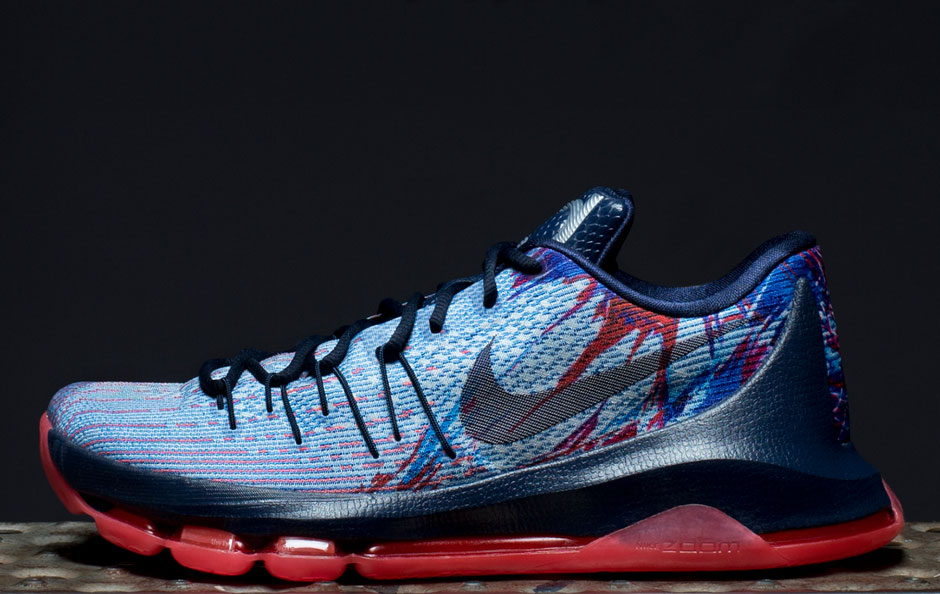 The lead colorways include the "USA", seen above, and the "V8", which is inspired by a custom Chevy Camaro that KD had made back in 2010. The "USA" releases on June 27th and the "V8" releases on July 11th.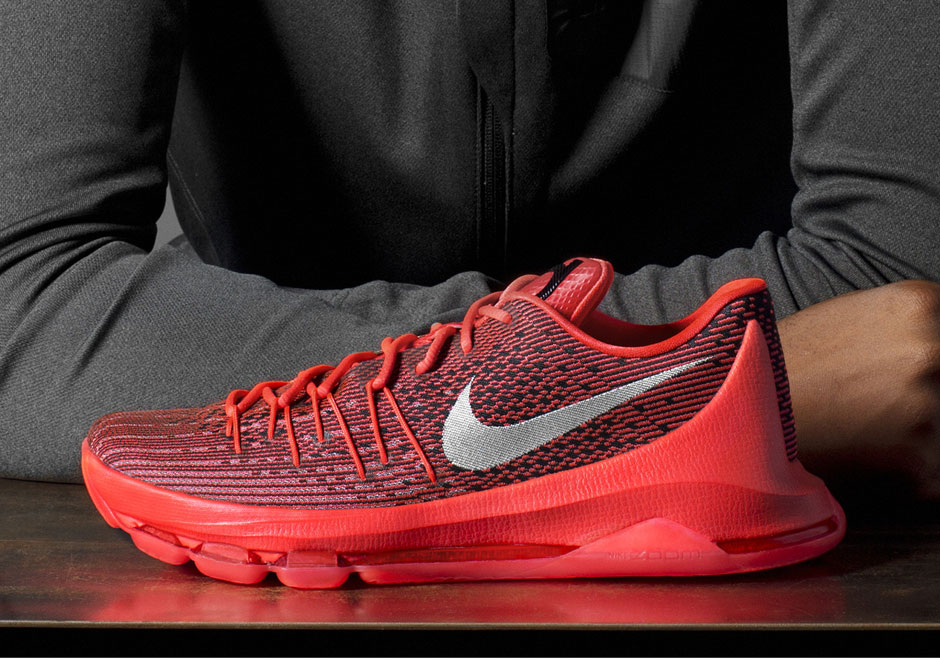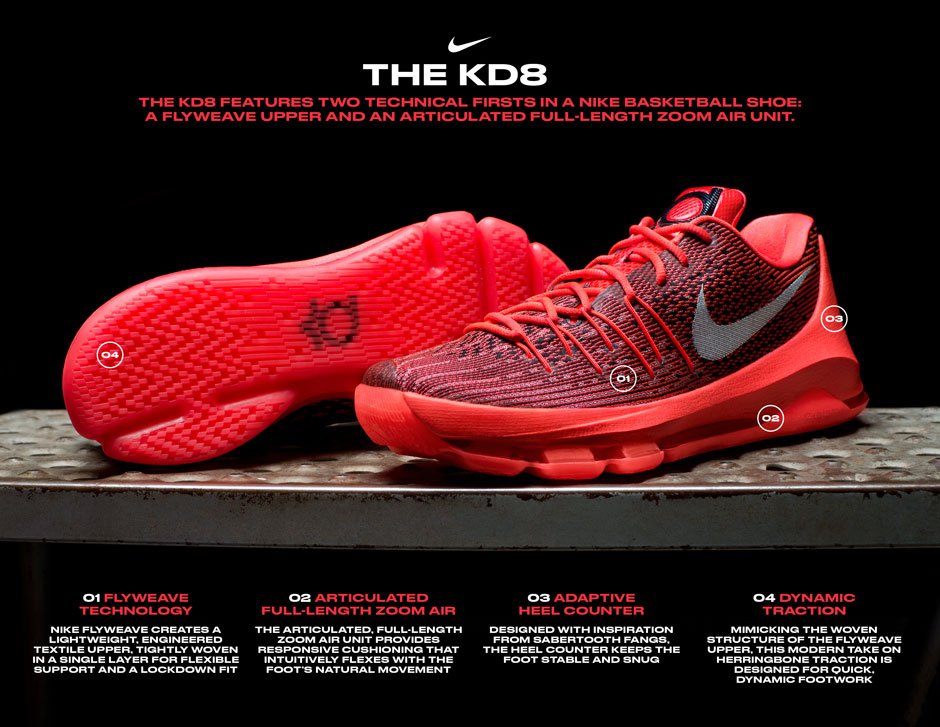 The KD 8 is comprised of three major innovation and design pinnacles – Flyweave, Articulated Zoom Air, and the sabretooth tiger.