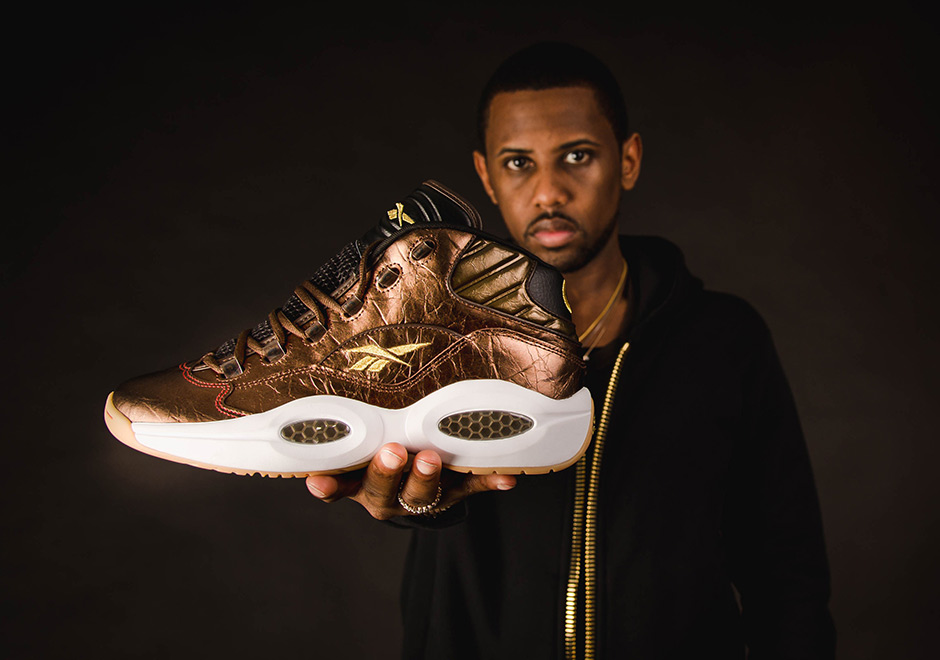 VILLA has teamed with hip-hop artist Fabolous to launch four must-have footwear styles for "Fabolous Week", a spin-off of the store's annual "Perfect Week". Teaming up with the Grammy-nominated artist and style-conscious music icon, Villa offers up four silhouetttes from Reebok, New Balance, Converse, and Timberland. Each style has a distinct backstory that inspired the rich colorways, and it all starts on November 21st with a Reebok Question dressed in a wrinkled copper upper inspired by the Liberty Bell in Philadelphia. Check out the entire Fabolous Week line-up just below and explore the entire collection on Villa's site.
Villa x Reebok Question "Liberty"

Release Date: November 21st, 2016
Price: $170
There's no question that the Men's Reebok Question Mid Basketball Shoes are as iconic as the Rookie of the Year who wore them. Just like Iverson defied his critics who questioned his size and skill when he first entered the NBA, you can challenge your naysayers.
American history is responsible for the content of this sneaker. In celebration of the 20th anniversary of the Reebok Question Mid, VILLA presents the Reebok Question Mid 'Liberty Bell.' This shoe was inspired by the iconic international symbol of freedom that was rung when the Continental Congress signed the Declaration of Independence in 1776. Questions still arise if the Liberty Bell was really rung, though. Questions arise about whether the Declaration actually signifies unity between colonies. The questions that cease to be asked are how dope these Reebok sneakers are and how unstoppable was Allen Iverson on the court in them? That is a no-brainer.
Available 11/21/16 ONLY at VILLA.
Timberland 6″ Classic "First Frost"

Release Date: November 22nd, 2016
Price: $200 (Mens) $130 (GS) $95 (PS) $85 (Infant)
Cuffin' season is back and ready for you to lace up in something fresh this winter season. The Timberland 6" Premium Boot 'First Frost' puts a spin on the classic boot while offering a very unconventional colorway. Donned in a fresh bright blue, these VILLA exclusive Timbs gives you that authentic winter feel. The premium waterproof leather and rugged lug outsoles offers warmth and comfort so you can boldly take on anything Mr. Frost throws your way. Time to tread the snow in these babies and get gone for the winter.
Available 11/22/16 ONLY at VILLA.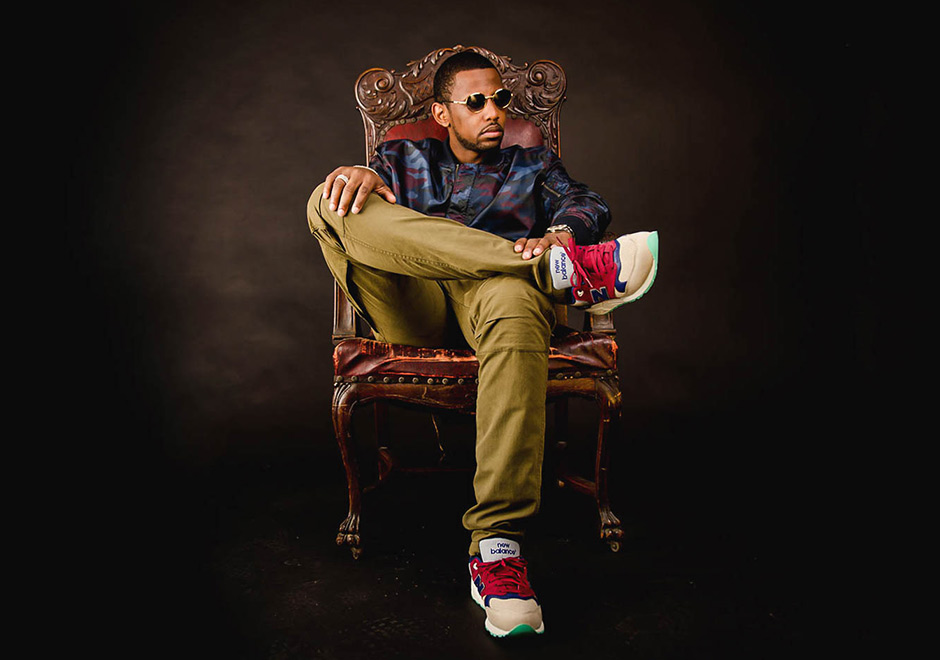 New Balance 999 "Boathouse Row"

Color: Natural/Deep Burgundy-Midnight Navy-Schuykill Green
Release Date: November 23rd, 2016
Price: $130
Take off running in the VILLA exclusive New Balance 999 'Boathouse Row'. The classic silhouette was inspired by one of Philadelphia's most iconic sites, Boathouse Row. Exemplary history left its mark here as a place where some of the region's greatest athletes ever trained. This shoe's vibrant color scheme finds influence in the row's 19th century charming boat houses that line up perfectly along the riverbank just west of the Philadelphia Museum of Art, while soft leather and pigskin skin making up the bulk of the shoe's upper. The shoe's sole wears a bright, neon green inspired by the lights that outline the iconic night view of Boathouse Row.
Whether you're embarking on a yacht or taking a leisurely walk along the Schuylkill River, don the New Balance 999 'Boathouse Row' as an official stamp of approval from the City of Brotherly Love.
Available 11/23/16 ONLY at VILLA.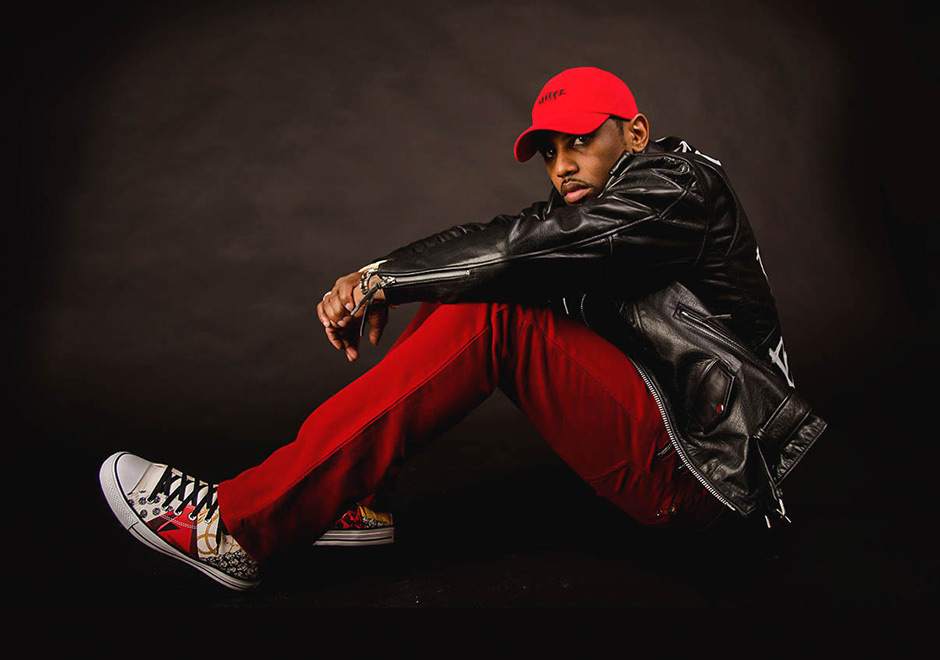 Converse Naturel Chuck Taylor High

Release Date: November 24th, 2016
Price: $65
It's no surprise that the classic Converse shoe is being transformed from a simple design into a crazy artistic masterpiece. Artist Naturel, aka Lawrence Atoigue, is no stranger to dope designs and innovate style. Known for his contemporary twist of popular album covers and music videos, it was only natural for Naturel to create work that framed the divine world of the hip-hop culture. Dressed up or worn as a statement shoe, this unique pattern staples as the ultimate fashion connection between art and music.