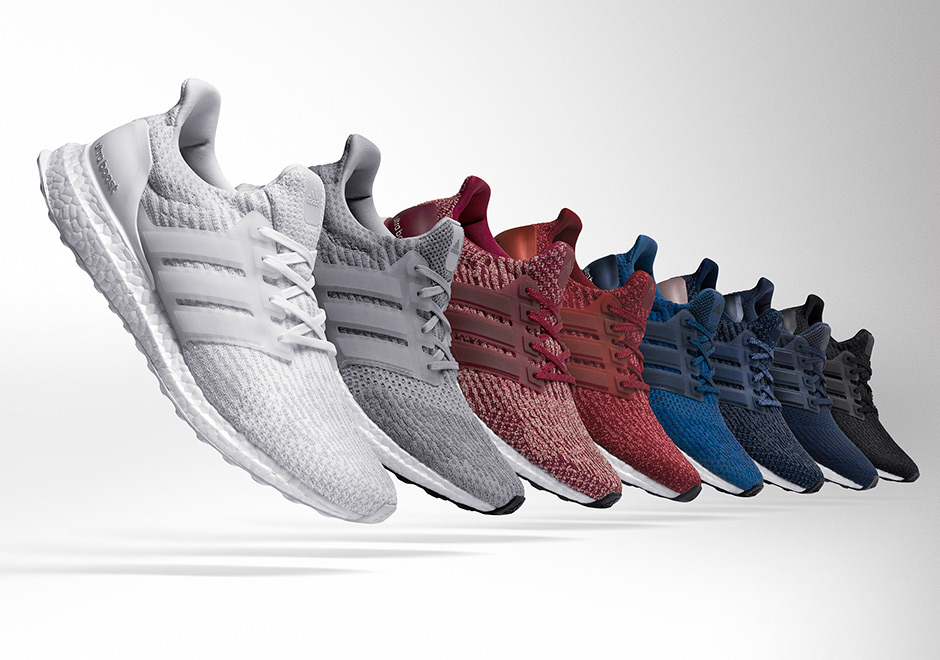 adidas has been flourishing mightily over the last year all thanks to the success of their classic and new product. Stan Smiths and Superstars have been holding down the fort on the retro front, while dazzling new icons like the adidas Ultra Boost and NMD shoes have become fixtures in casual wear and the fastidious sneaker culture. While Kanye West's name will never be mentioned by data analysts simply due to the lower production number of his shoes, the one known as Yeezy brought with him the droves of fans who are far more style-conscious than the average consumer. All this has led to adidas' stock rising 67% over the last year, according to Yahoo! Finance (via @readdanwrite).
Meanwhile, Nike's stock has remained relatively stagnant over the last twelve months, experiencing an overall 4% decrease since last March. However, the Swoosh brand remains optimistic because of the continuing success of its robust retro catalog and promising new innovations like the Vapormax and the self-lacing technology called E.A.R.L., which first surfaced with last year's HyperAdapt 1.0.
Under Armour has failed to re-capture the success from 2015; they still remain a one-trick pony in Steph Curry, and right now their lone pillar is standing on shaky legs. Outside of the Curry line, there's nothing to write home about (on the footwear front), and that notion is reflected in a shocking 57% decrease in stock value over the last year. Sad to say, but a Cavs-like comeback doesn't seem to be in the stars.
Despite these numbers, Nike is still in the lead by a wide margin. As of today, Nike's worth is at $93 Billion, which is more than double what adidas' current worth is ($37.2 Billion). Under Armour is far behind at $7.9 Billion.