717248
Why Nike Should Sign Conor McGregor
Celebrity endorsement deals with shoe brands matter so much more in this day and age. While athletes are the ones putting the right shoes to work, it's the singers, actors, and general influencers that seem to make the deeper cuts when it comes to pitching products to the masses. Only recently has Nike loosened its tight restrictions on who it collaborates with; after an infamous break-up with Kanye West in 2014, the Beaverton brand is now looking towards major celebrities (Kevin Hart) and social media magnates (Gigi Hadid) to spread the good news.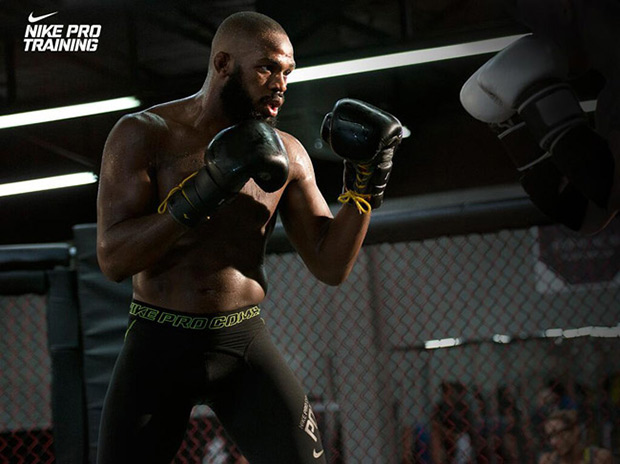 Above: Jon Jones in Nike Pro Training ad from 2012
Nike's history with mixed martial arts is rather short-lived. They once enlisted Jon Jones as their main man on the fight sports end before he was cut from the roster, and even Quinton "Rampage" Jackson appeared in Nike's "Human Chain" advertisement back in 2010. On the boxing end, Nike has had measured success with Manny Pacquiao. Jones, Jackson, and Pacquiao are currently no longer affiliated with Nike.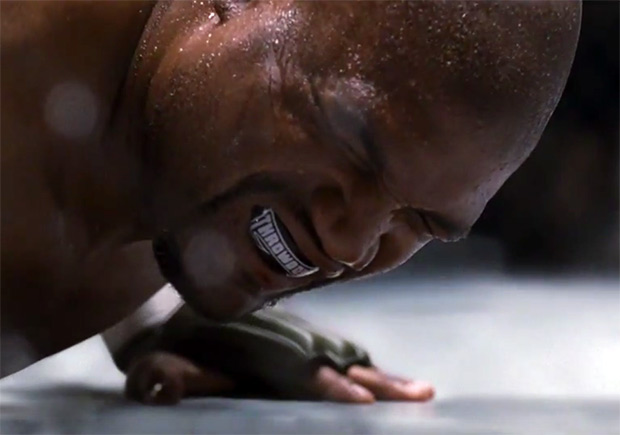 Above: Screenshot of Quinton "Rampage" Jackson from 2010 Nike ad

Conor McGregor is one of the few professional athletes that fills Nike's strict needs. On the sport end, he's one of the most successful and hard-working individuals today and perhaps in the history of combat sports. And while he's hardly a fashion influencer, his name is almost up there with global superstars like The Rock, who continues to help Under Armour clear out product. Simply put, McGregor's name matters as much as any other in the world of pop culture.
Above: Conor McGregor training in Nike boxing boots
Conor McGregor, who is no longer with Reebok (according to Darren Rovell) and just tweeted out a photo of himself training in the boxing ring with some Nike boots on, will bring with him his massive fanbase that totals nearly 20 million on social media. As one of the faces of Nike's training apparel and footwear, McGregor could be the jolt that Nike needs, and with so many influential celebrities already aligned with major brands, there's no question that Conor and his business people are in talks already. His impending bout with Floyd Mayweather will only enlarg his star power, win or lose, so Nike better invest in this sure bet before another brand grapples him.

Above: Conor McGregor in Air Max 90