The Nike Air Max 98 is in full effect for 2018, and we can tell that the hype around this sneaker is increasing as each new colorway is revealed. While the 98 model is certainly not as storied as the recognized "flagship" models like the Air Max 97, fans of the bubble remember the shoe fondly – and the mainstream is just now jumping on the bandwagon. Here's a list of ten things you should know about the "it" Air Max shoe of 2018, one of the most underrated sneakers in Nike's cushioning legacy.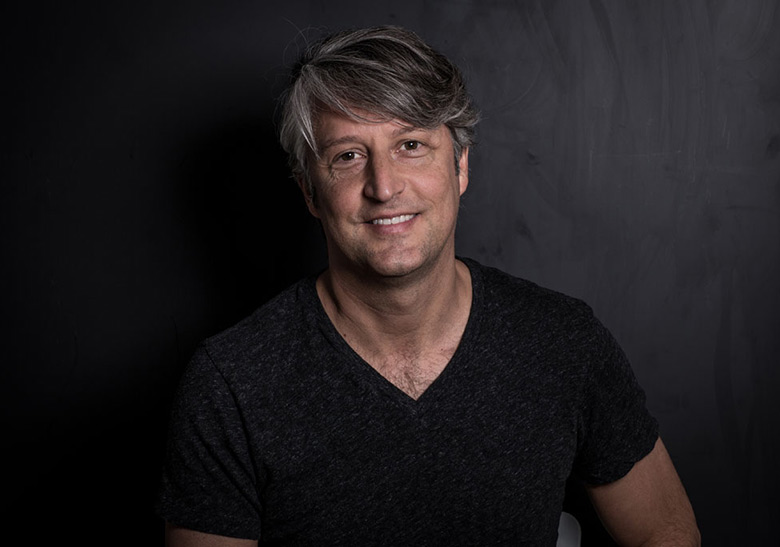 The Nike Air Max 98 was designed by Sergio Lozano, who designed the Air Max 95.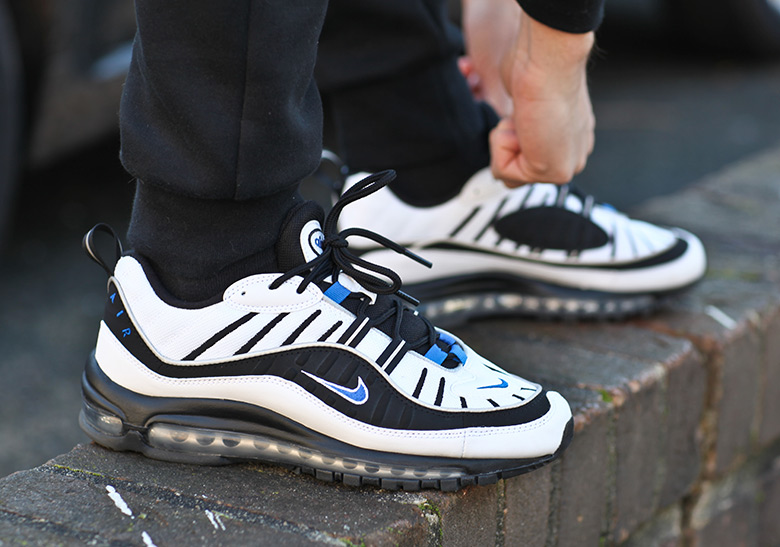 When the Air Max 98 first released, it was a somewhat of a flop for several reasons – one being the $150 price-tag. Most pairs went on sales racks.
Much of the hype around new Air Max models was the redesigned Air bubbles. The 98, however, recycled the full-length Air unit from the 97, which took away from allure.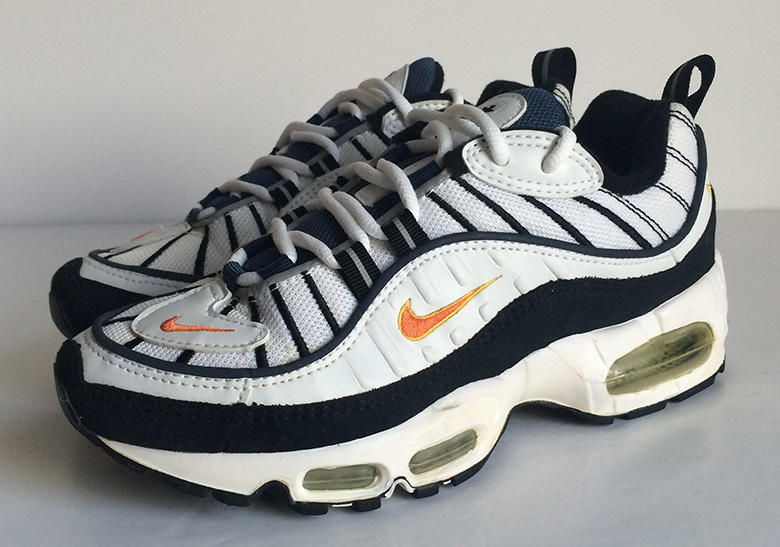 The Youth sizes of the Air Max 98 used the sole for the Air Max 95.
This OG colorway is called "Gundam" because of its resemblance to its mecha-based anime of the same name. However, there was never any collaboration between Nike and the anime.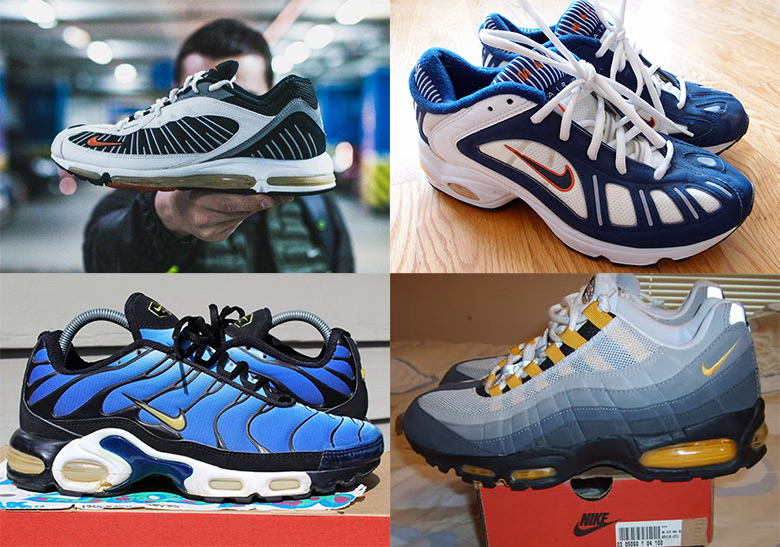 Nike released several new Air Max models in 1998 that were way more popular; the Air Max 98 TL, Air Max Tailwind III, Air Max Plus, and retro of the Air Max 95 overshadowed the Air Max 98.
The Air Max 98 first retroed in 2000 with colorways inspired by the Air Max 95 as we all as other exciting colorways.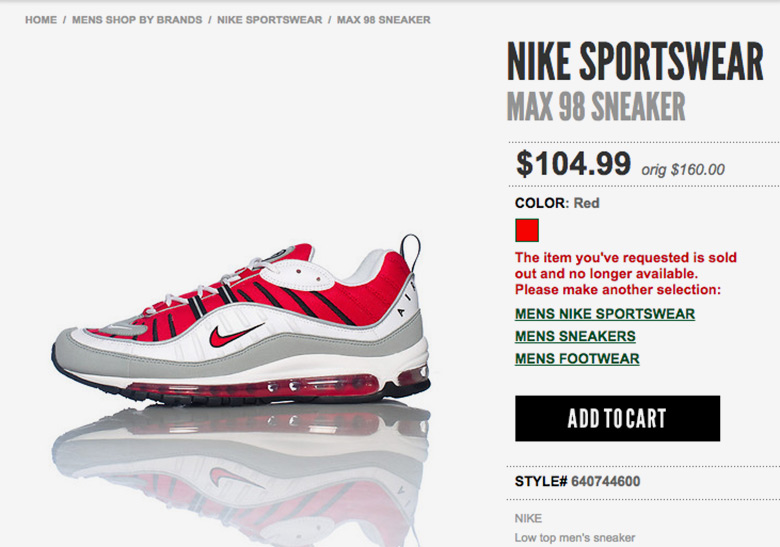 The Air Max 98 retroed again in 2014 in original colorways as well as new ones. Again, most of them appeared on sales racks for under $100.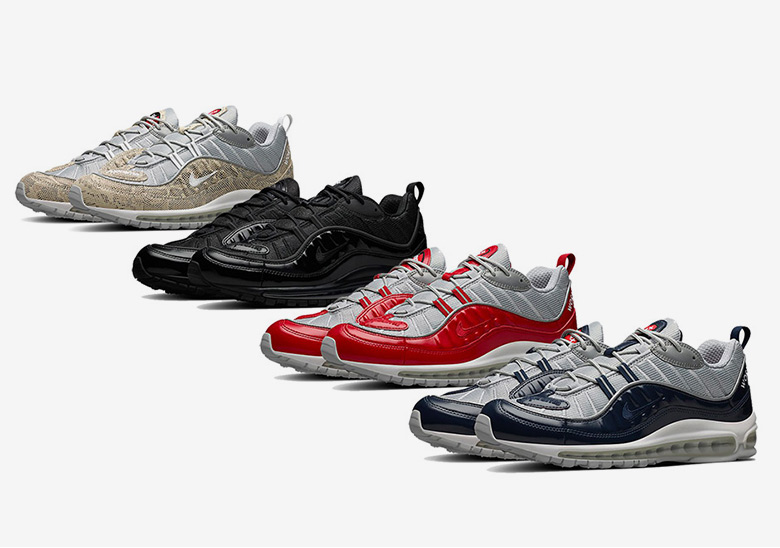 Supreme's Air Max 98 collaboration in 2016, which featured four colorways, were inspired by Prada's America Cup sneakers.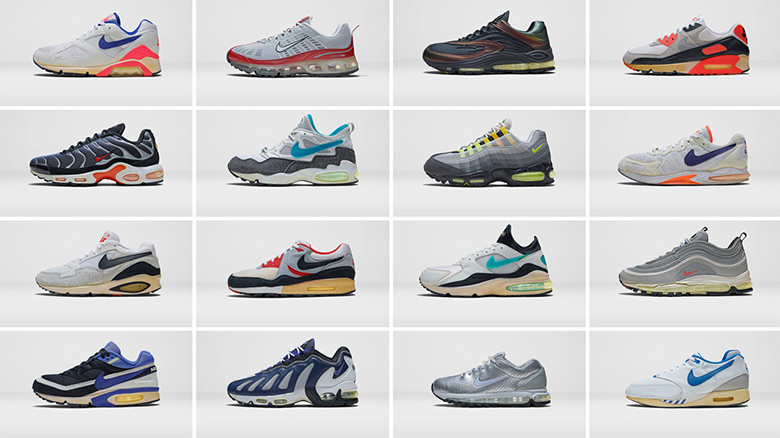 The 98 was simply hated on by Nike. In 2005's "History of Air", the model wasn't mentioned. In 2015's Air Max Day tribute to the history of Air Max, it was again excluded.