774435
MadeMe And Converse Create A One Star Collection In Corduroy And Suede
This post contains references to products from one or more of our advertisers. We may receive compensation when you click on links to those products. The opinions and information provided on this site are original editorial content of Sneaker News.
Converse continues its journey of revival with the One Star and NYC-based women's streetwear brand MadeMe. With an expansive collaboration that explores street, rave, queer, and 90s subculture, this collection includes four colorways of the One Star, a silhouette hand-selected by brand founder Erin Magee. Featuring a reworked platformed sole with oversized star detailing at the toe foxing, her One Star is offered in two corduroy colorways of yellow and green, and two suede options in black and dark navy.
The entire collection of One Stars and apparel will release on Converse.com and authorized Converse retailers like SNS this Thursday, May 24th for $100.
Converse x MadeME One Star Platform
Release Date: May 24, 2018
AVAILABLE SOON AT SNS
$110
Color: Black
Style Code: 562959c
Converse x MadeME One Star Platform
Release Date: May 24, 2018
AVAILABLE SOON AT SNS
$110
Color: Garden Green
Style Code: 561392c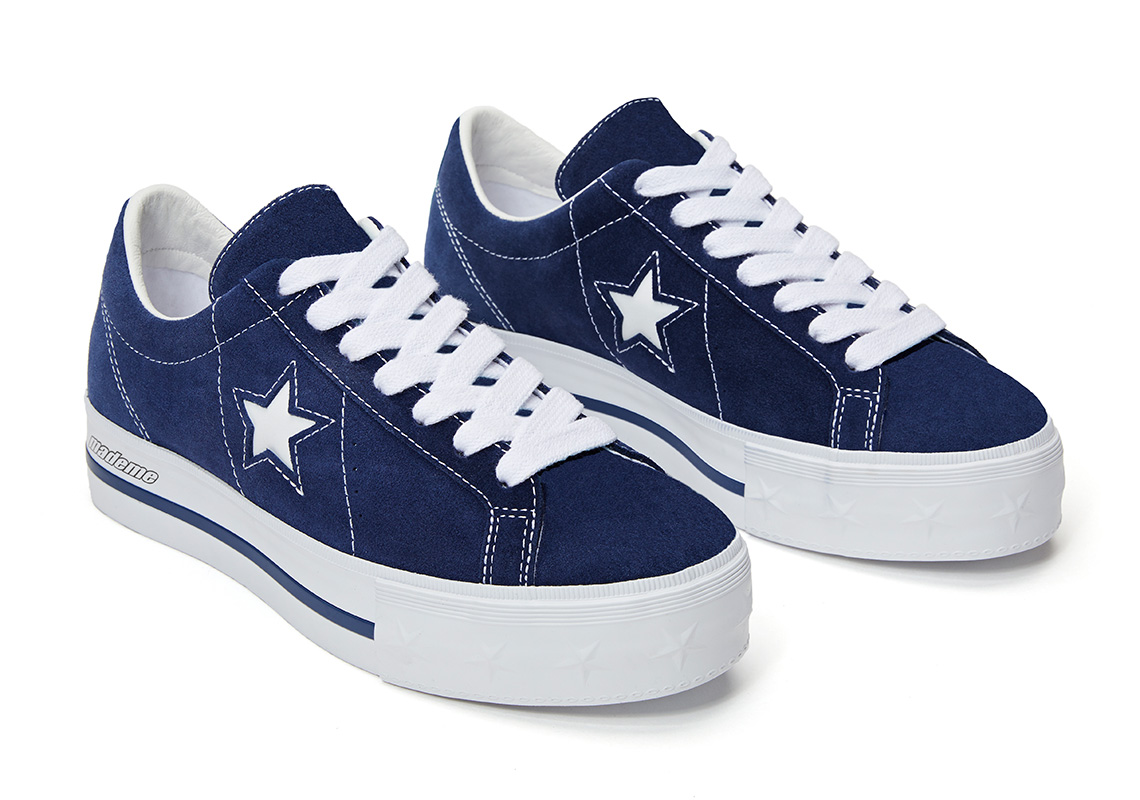 Converse x MadeME One Star Platform
Release Date: May 24, 2018
AVAILABLE SOON AT SNS
$110
Color: Medieva Blue
Style Code: 562960c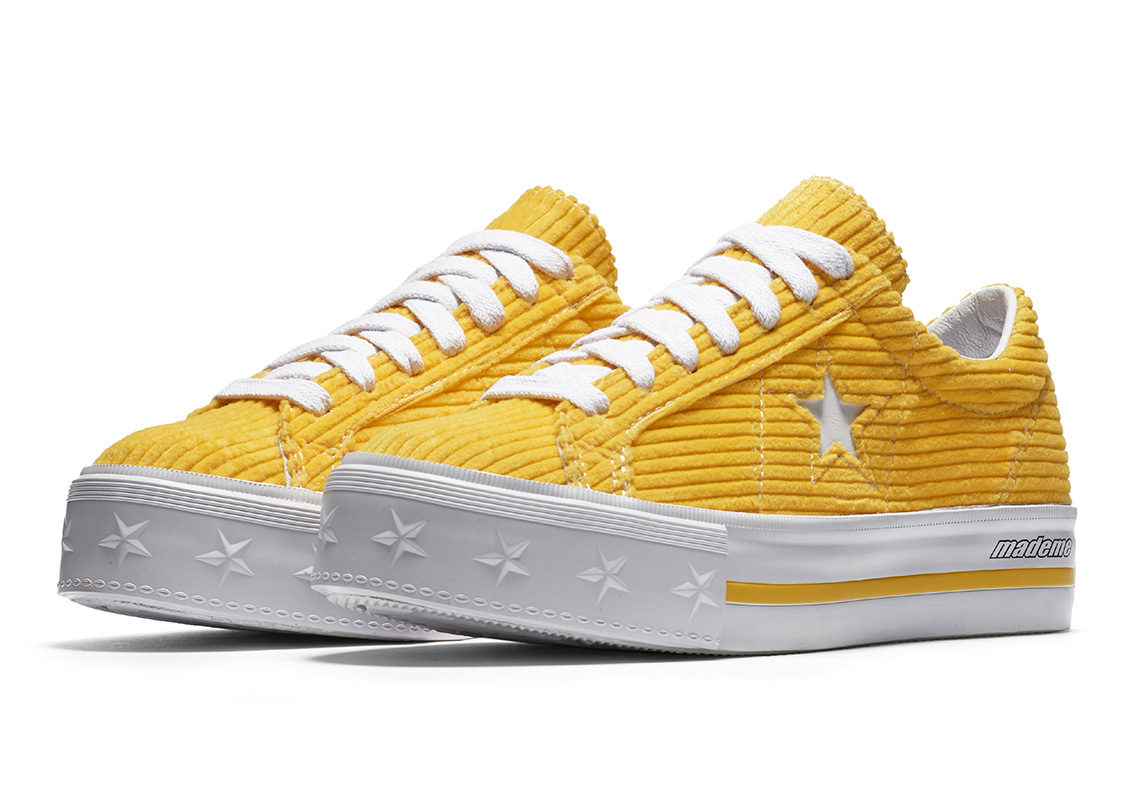 Converse x MadeME One Star Platform
Release Date: May 24, 2018
AVAILABLE SOON AT SNS
$110
Color: Vibrant Yellow
Style Code: 561393c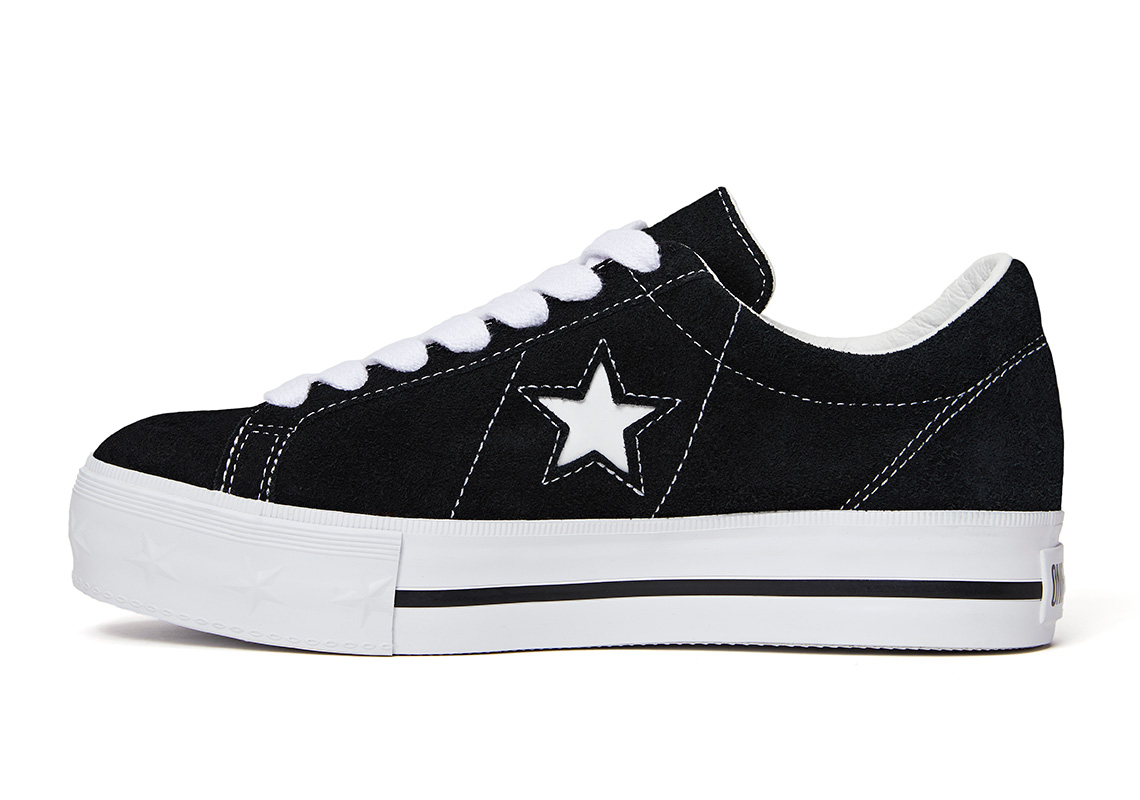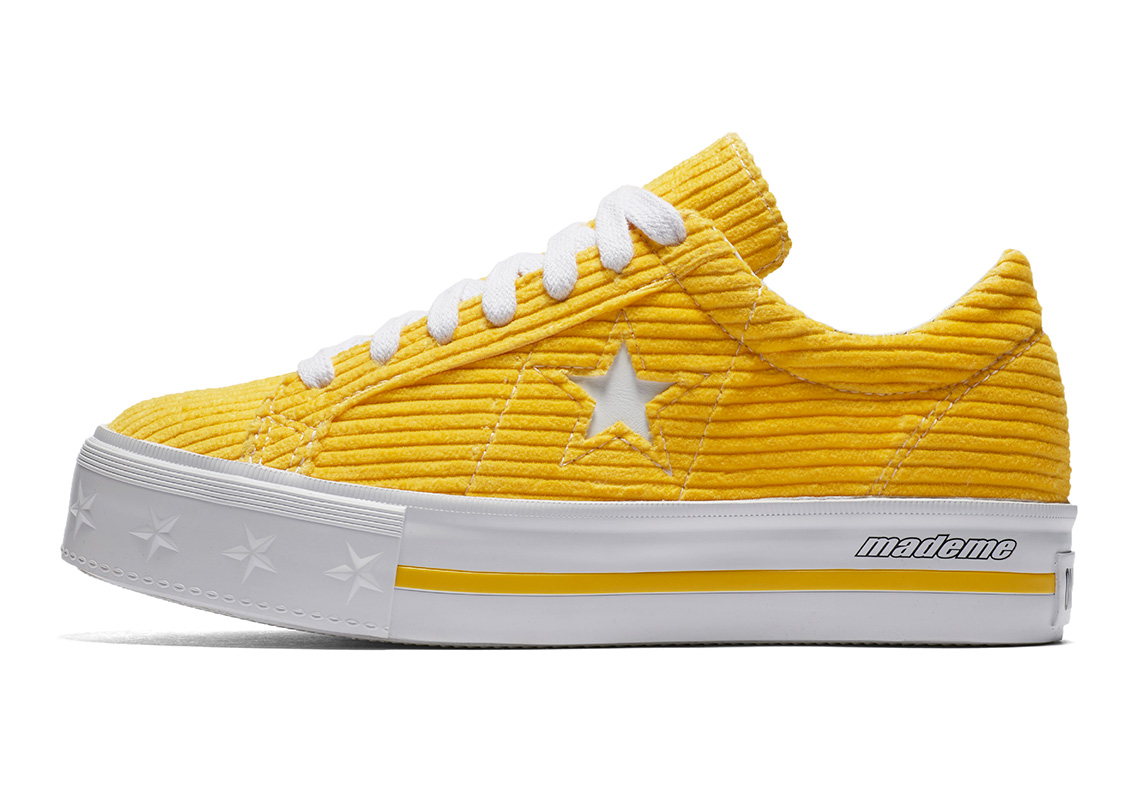 Recent Stories