Though last week was certainly eventful, it barely holds a candle to the start of March. Alongside many, many standouts, Jordan Brand is bringing out the pair that everyone is looking to grab.
But first, we're starting things off rather light. adidas is padding out their series of inline Forums, giving the classic a clean Triple White makeover. Wednesday, then, brings out the very late Air Max 90 Love Letter and the Jordan Delta Breathe's new "Guava Ice" rendition.
Thursday picks up the momentum dramatically in more ways than one. Dads will be elated to grab a pair of Air Jordan 4 Golf White Cements, while their kids hop on their phones/computers for a chance to pick up any one of the four upcoming Supreme SB Dunks. And if you weren't quite tired of the Ls, the Dunk Low City Market and the brand new Yeezy 450 are releasing on the same day.
Friday is no slacker, either, as the Dunk High Dark Russet is finally making its US debut. The Jordan MA2 offers its inaugural "New Beginnings" colorway alongside, though it'll likely be overshadowed by the aforementioned and Casablanca's New Balance 237 and 327. Last but certainly not least, Saturday will usher in the Air Jordan 1 University Blue, a release that's surely on all of sneaker culture's radar.
For a full rundown, check out the details below.
Sneaker Releases
March 1st (Monday) to March 7th (Sunday)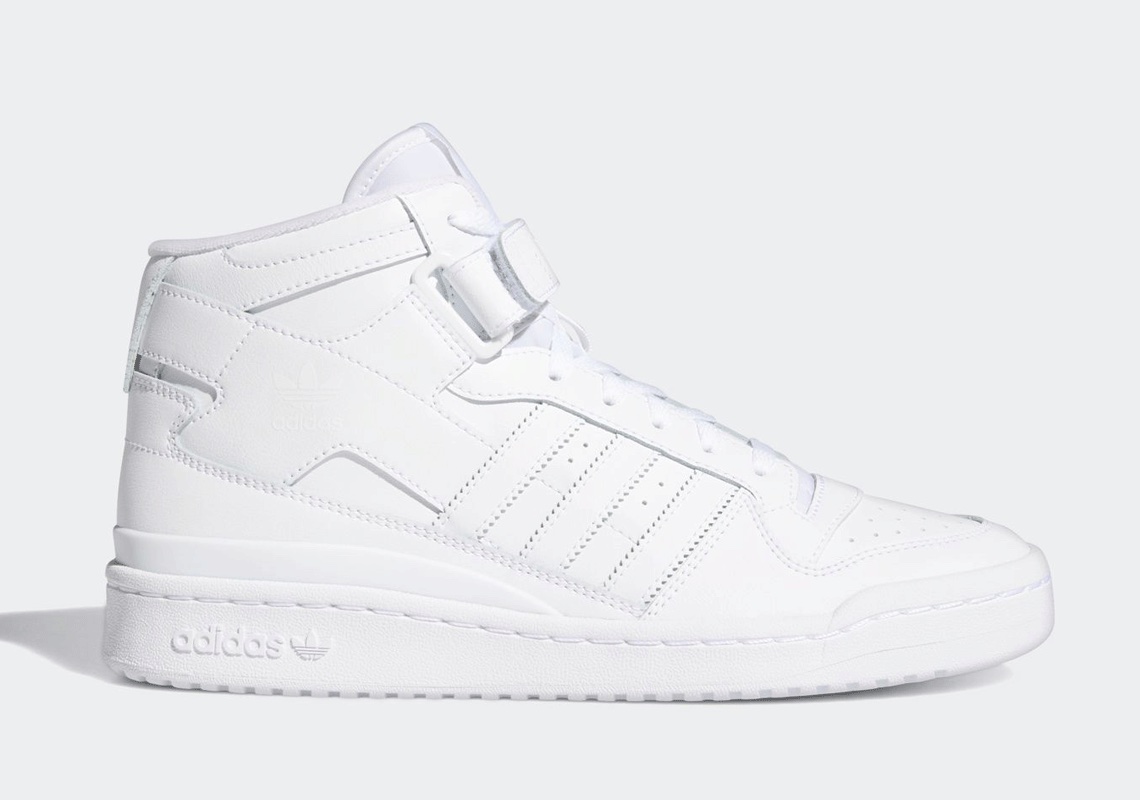 adidas Forum Mid "Triple White"
A colorway for everyone.
READ MORE: Forum Mid Triple White
The Nike Air Max 90 "Love Letter" Celebrates A Late Valentine's Day
Tell them it was stuck in the mail.
READ MORE: Air Max 90 Love Letter
The Jordan Delta Breathe Dresses Up In "Guava Ice"
A clean Spring-ready colorway.
READ MORE: Jordan Delta Breathe
The Air Jordan 4 Golf "White Cement" Grabs Its Clubs
Father's Day isn't too far away.
READ MORE: Jordan 4 Golf White Cement
The Nike Dunk Low "City Market" Releases March 4th
These are crazy.
READ MORE: Dunk Low City Market
Supreme Drops Four Nike SB Dunks This Thursday
May the swiftness be with you.
READ MORE: Supreme SB Dunk
The adidas Yeezy 450 Is Finally Releases
Exclusive to Yeezy Supply.
READ MORE: Yeezy 450
The Jordan MA2 Debuts Its "Future Beginnings" Colorway
Coming in women's and men's sizes.
READ MORE: Jordan MA2
Casablanca Debuts The New Balance 237
Releasing at a cool $130 USD.
READ MORE: Casablanca New Balance 237
Casablanca Brings Out Another New Balance 327
Fitted with the same themes as the 237.
READ MORE: Casablanca New Balance 327
The Nike Dunk High "Dark Russet" Makes Its US Debut
Brown's a hot color right now apparently.
READ MORE: Dunk High Dark Russet
The Air Jordan 1 "University Blue" Officially Releases This Saturday
Hopefully no delays.
READ MORE: Air Jordan 1 University Blue