A SNKRS Shock Drop took place on November 28th, at 2pm EST. Make sure to follow @sneakernews and @kicksfinder on X for the next drop.
–
Nike Basketball is set to close out a blockbuster 2023 with the release of the "Kobe Reverse Grinch" on December 15th.
Officially the Nike Kobe 6 Protro, the sneaker is a sequel to a beloved "Grinch" style the late Kobe Bryant debuted on Dec. 25th, 2010 during a Christmas-day showdown between the Los Angeles Lakers and Miami Heat. Bryant and team fell to LeBron James and company, but #24's on-court footwear immediately sent viewers into a frenzy, stirring excitement for what would become widely considered as the best Christmas-related sneaker of all-time. The Kobe Bryant Estate – led by Vanessa Bryant – has worked with the Swoosh to reverse the iconic narrative for the thirteenth anniversary of the original Kobe 6 "Grinch."
Continue ahead for a thorough rundown of the next "Kobe Grinch" release and stay tuned to the Nike SNKRS app as the special basketball sneaker is sure to see a Shock Drop ahead of its firm mid-December launch.
The "Green Mamba"
Kobe Bryant began to use the "Black Mamba" nickname in 2003. The moniker was inspired by Quentin Tarantino's Kill Bill film of the same year, and allowed him to separate his personal life from his work on-the-court. In 2015, Bryant – then five-time NBA Champion – told Ahmad Rashad, "When I step on that court, I become that. I am that killer snake. I'm stone cold, man."
Nike Basketball's "Holiday 2010" collection tapped into Bryant's alter-ego, as it would with future Nike Kobe product, drawing inspiration from the green mamba. Eric Avar's design for Bryant's signature sneaker line took full advantage of the reptilian concept, featuring a scale-textured upper. The design choice not only brought the alter-ego to sneaker form, but also provided performance benefits as it allowed the Kobe 6 to be lightweight but protected. A "Green Mamba" makeover of the sneaker made perfect sense, but its debut during Christmas 2010 naturally associated it with Dr. Seuss' iconic Grinch character from 1957. Additionally, the "Green Apple" makeup was complemented by "Crimson" branding and laces, cementing the "Kobe Grinch" in the annals of holiday footwear.
The Performance Retro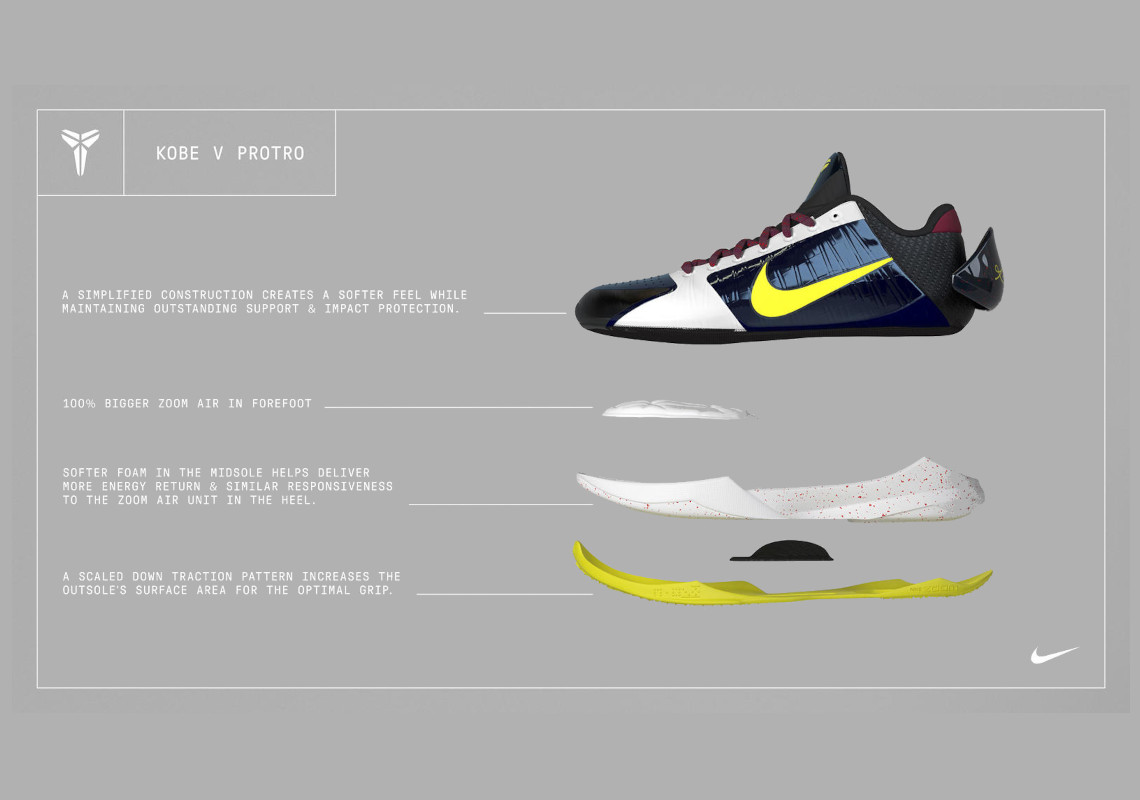 The first Kobe Brand Performance Retro – or "Protro," as Bryant himself coined it – launched in February 2018. Bryant retired from professional basketball two years earlier, and had been working with the Swoosh on the Kobe A.D. and other high-performance basketball sneakers for athletes of all levels and budgets. The shoe delivered a refreshed design in the aftermath of his 20-year basketball career. Akin to the Air Jordan line, however, the idea to retro signature hoops models arose, but #24 wanted to ensure his line of footwear continued to evolve to meet the modern needs of players.
The Nike Kobe 1 Protro kicked things off with elevated materials and improve cushioning, setting the stage for a number of other early-number Kobes. Players like DeMar DeRozan proved that the revisited sneakers could perform at NBA level, all while building hype around Bryant's own retro run. A Kobe 4 Protro followed in early 2019, with the Kobe 5 Protro closing out the year in its iconic "Chaos" color scheme from Christmas 2009. Shortly after the pair's retail launch on January 3rd, 2020, Kobe Bryant passed away in a tragic helicopter accident.
Treading Lightly
Nike, Inc. halted new releases of Kobe-related product in the immediate aftermath of his death. Hype for Bryant's signature Protro series, however, was at an all-time high, leading countless consumers to bulk-buy sneakers on the after-market and resell them for astronomical prices.
The rumor mill had been churning before early January 2020, suggesting limited collaborations and special color schemes would return to new Kobe shoes throughout the year. Yet, product was delayed until August's "Mamba Week," an extended celebration of "Kobe Day" (August 24th (8/24)). The Kobe 5 Protro "Big Stage" led the charge, opening the floodgates for projects by Undefeated and handful of other reissues from the model's original run. November brought with it in-hand looks at one of the most-requested re-releases: the Kobe 6 Protro "Grinch." The special pair had become a modern classic since its debut ten years earlier, and was first rumored to receive the Protro treatment in May 2020.
The "Kobe Grinch Protro" returned on December 24th, 2020 in its iconic "Green Apple" and "Volt" color scheme. The reissue also arrived with a new Air Zoom Turbo unit and scaled-down traction for improved court feel. The pair immediately sold out upon release, leaving some fans upset at the idea that some only bought the shoes to sell them for an unjust markup. A restock via the Nike SNKRS app on the fifth anniversary of Bryant's last NBA game helped some customers finally own the Christmas 2010 pair, but bad news was imminent.
Parting Ways?
Industry insider Nick DePaula took to social media mid-April 2021 to share that Nike, Inc. and the Kobe Bryant Estate had not renewed their contract. Rumors had been circulating across the internet that before his passing, Bryant had been toying with the idea of establishing his own Kobe Brand separate from the Swoosh. Vanessa Bryant's decision to not renew only fueled the rumor, a decision based on dissatisfaction with the Nike's marketing strategy and an unwillingness to offer a lifetime deal to her late husband.
Nike's official statement on the issue read as follows: "Kobe Bryant was an important part of nike's deep connection to consumers. He pushed us and made everyone around him better. Though our contractual relationship has ended, he remains a deeply loved member of the Nike family."
adidas and Reebok may have taken the split as an opportunity to move forward with their own archival retros of Kobe Bryant-related footwear. Yet, the Swoosh and Kobe Bryant Estate revisited their relationship eleven months later.
The first release from the renewed partnership was the Kobe 6 Protro "Mambacita", a limited pair inspired by the late Gianna "Gigi" Bryant. The sneaker launched on May 1st, 2022 on what would've been Gigi's sixteenth birthday. Proceeds from the Protro were donated to the Mamba & Mambacita Sports Foundation.
"Kobe Reverse Grinch"
Anthony Davis first teased a flipped Nike Kobe 6 "Grinch" in May 2021. The sneaker's Protro edition covered the bulk of the beloved basketball sneaker in "Crimson" flair. Branding hits and laces, then, took on a "Green Apple" hue that established the "Reverse Grinch" moniker amongst netizens. The shoes were just a Player-Exclusive (PE) until mid-January 2023 when reliable sneaker-leakers @zSneakerHeadz and Sneaker Files shared that they would see a retail launch come the Holiday 2023 season.
On September 14th, Nike, Inc. confirmed that the "twist on an iconic colorway" formed part of its end-of-year Basketball collection (which also includes a black Kobe 4 Protro). The pair will be offered in Men and Big Kid's sizing, and priced at $180 USD and $125 USD, respectively.
Where to Buy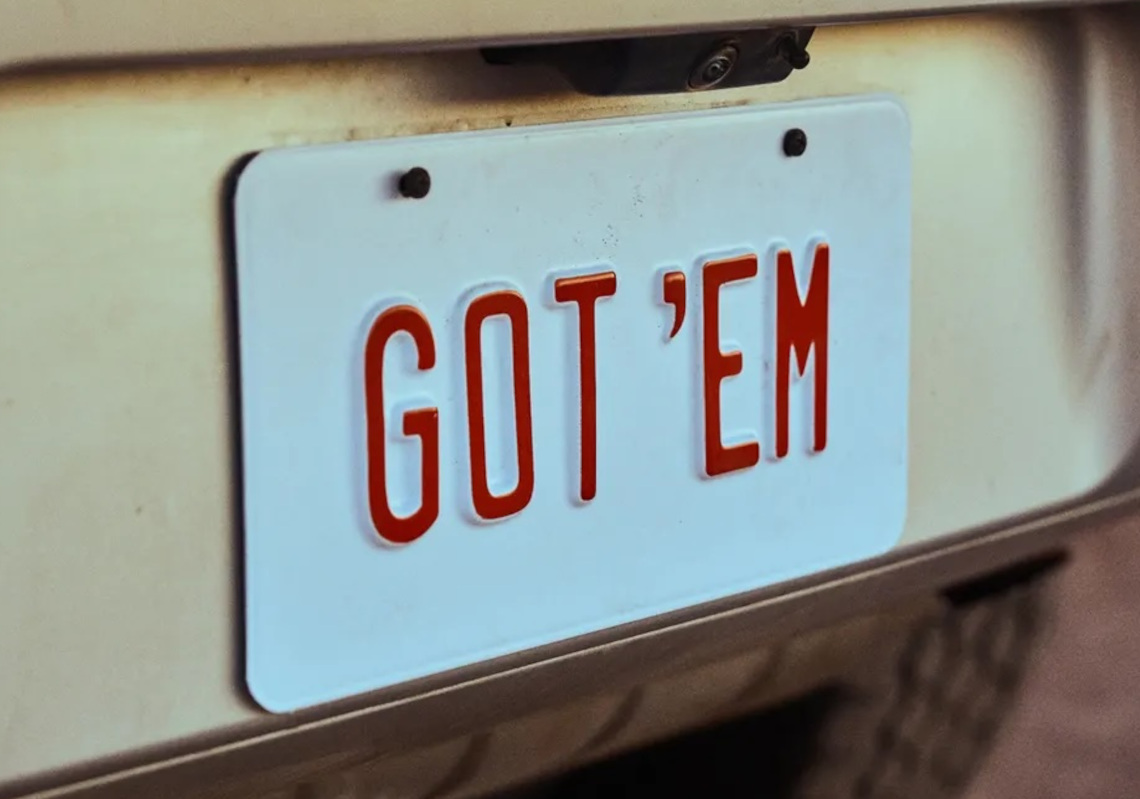 The new "Kobe Grinches" will be available at dozens of retailers. The pair will land on the Nike SNKRS app on December 15th, with big-box retailers like Foot Locker also set to sell men and kid's sizes of the Kobe 6 Protro. Check out the thorough shopping guide ahead to help you prepare for the big day ahead of Christmas 2023.
On November 20th, a poll was held within the Nike SNKRS app teasing an early "Shock Drop" for the "Reverse" Protro. Ultimate, 63% of voters expressed that they preferred a Shock Drop over Exclusive Access. Stay tuned to @sneakernews on twitter for the alert.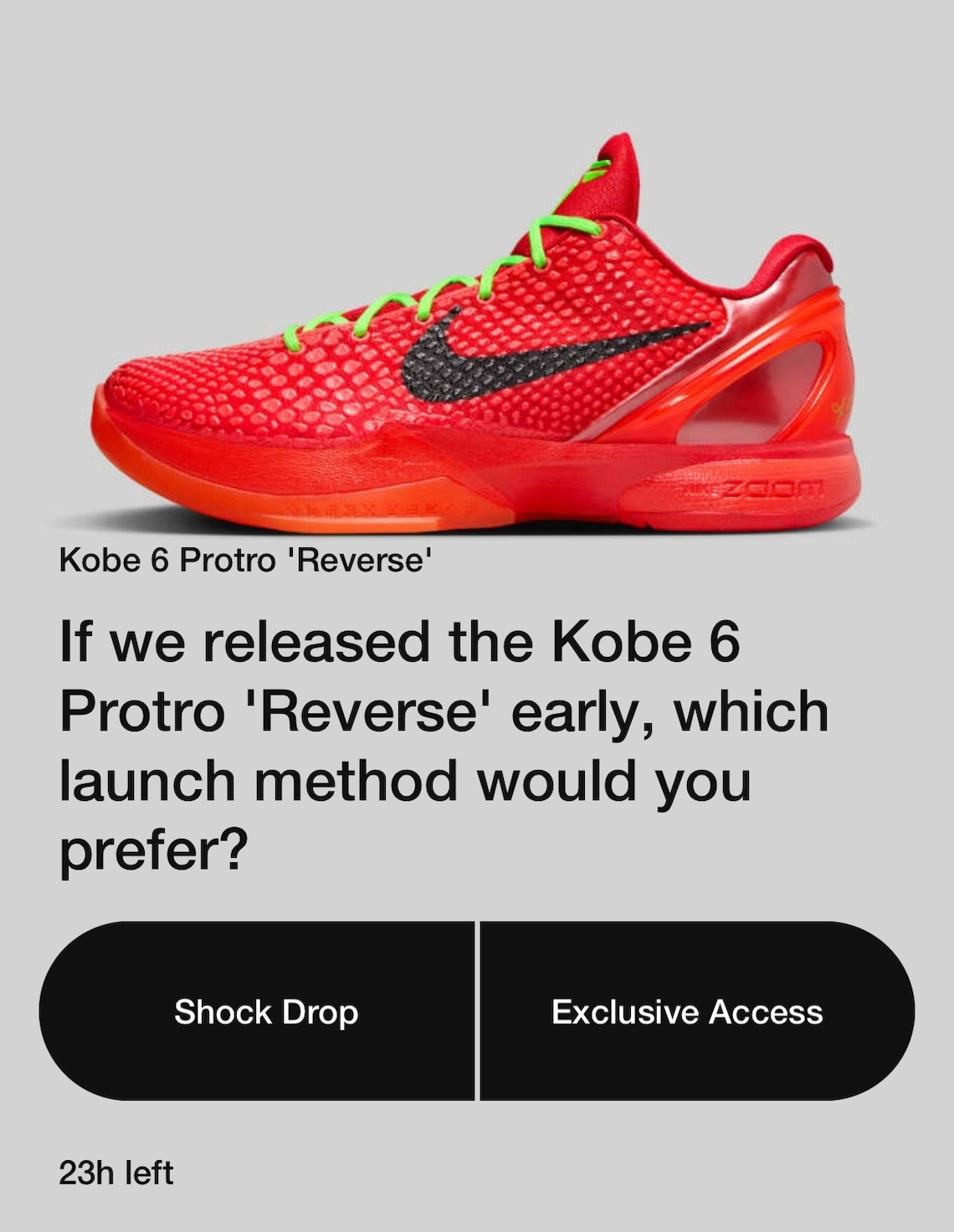 WHERE TO BUY
UPDATE (12/01/2023):
Official images have been updated.
Nike Zoom Kobe 6 Protro "Reverse Grinch"
RELEASE DATE:
Dec 15, 2023
Official Images
Nike Kobe 6 Protro "Reverse."

Nike
Nike Kobe 6 Protro.

Nike
Nike Kobe 6 Protro.

Nike
Nike Kobe 6 Protro.

Nike
Nike Kobe 6 Protro.

Nike
Nike Kobe 6 Protro.

Nike
Nike Kobe 6 Protro.

Nike
Nike Kobe 6 Protro.

Nike
Nike Kobe 6 Protro.

Nike
Nike Kobe 6 Protro.

Nike
1 of 10