Back in 2021, Nike launched their Refurbished Program exclusively in-store, proffering sizable discounts on used sneakers of varying condition. And after more than two years of ironing out the kinks, the Swoosh has finally debuted the service online.
Still currently in beta, the Nike Refurbished site initially went live at the tail end of September, crashing quickly after due to a massive surge of traffic. The page is now back in service, featuring a selection of everything from Air Jordan Retros to standouts from the Swoosh's several different categories (e.g. Running, Basketball, Skateboard, etc.). Depending on the condition, the prices of these products range from 40% up to 50%.
To see what's available right now, head over to refurbished.nike.com. For details on the refurbished process, how the Swoosh grades the conditions of these sneakers, and the experiences of actual customers, keep scrolling.
What is Nike Refurbished?
"Nike Refurbished is Nike footwear that we've given a second life. We hand-inspect footwear that cannot be sold as new, give it a glow up, and assign it a condition of Like New, Gently Worn, or Slightly Imperfect."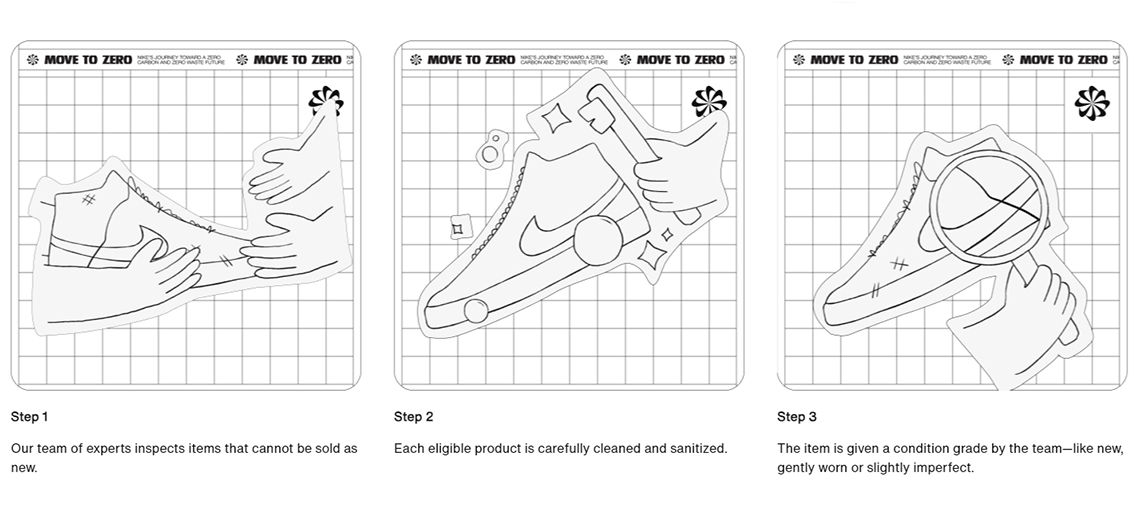 What shoes are eligible for Nike Refurbished?
"Nike shoes that cannot be sold as new, but still have plenty of life left in them, are eligible for Nike Refurbished. This includes a pair that a consumer returned or exchanged because it wasn't quite right for them, as well as shoes with small aesthetic imperfections. The footwear is then inspected, refurbished by hand by a team of experts, and given a final condition grade."

What do the conditions of Like New, Gently Worn, and Slightly Imperfect mean?
"All Nike shoes sold through Nike Refurbished are hand processed and inspected for quality. There are three conditions for Nike Refurbished shoes: Like New, Slightly Imperfect, and Gently Worn. The shoes are then priced at a discount based on their assigned condition."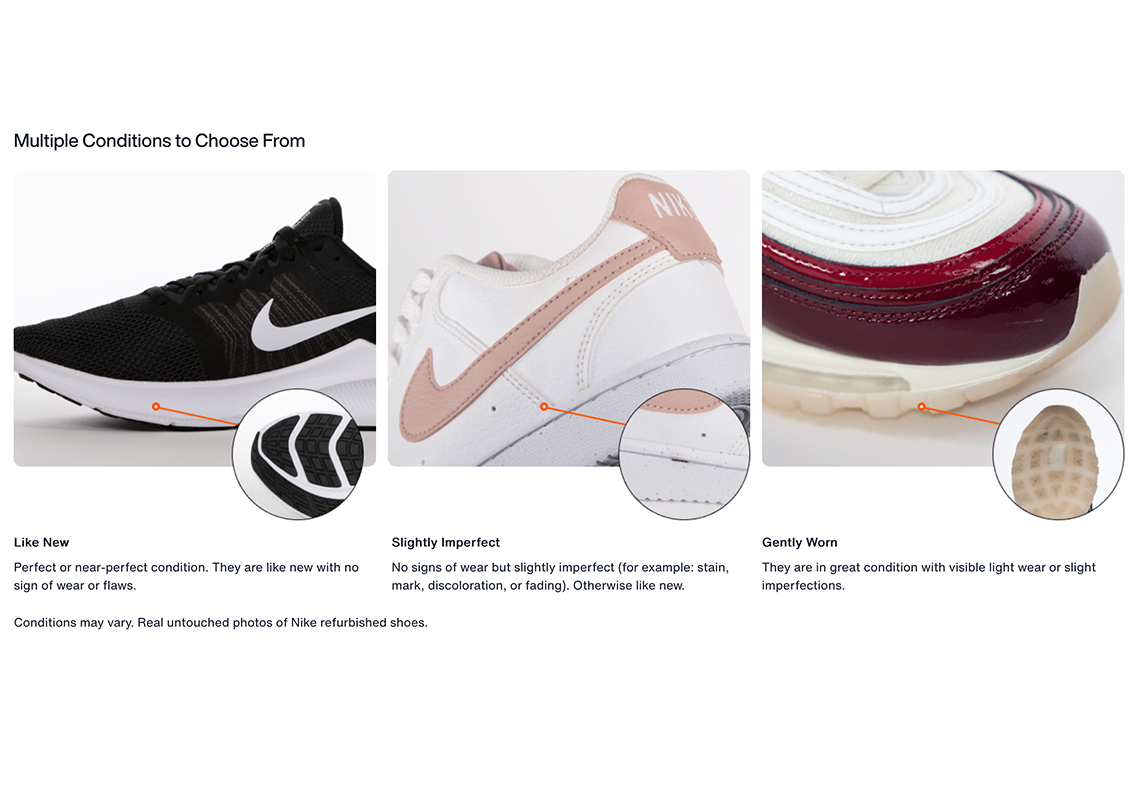 @snkr_twitr a little disappointed on my first refurbished Nike shoe but I ain't complaining for the price. They were gently worn but sold to me as slightly imperfect. Bottoms had signs of wear too pic.twitter.com/UKm6MUjVK0

— hec (@albundynycity) September 26, 2023
"Slightly imperfect" vs "Like New" from Nike new refurbished site

Honestly can't tell the difference pic.twitter.com/DoXsNuYvTe

— nik (@stockxsniper) September 26, 2023