UPDATE November 14th, 2023: New images have been added below.
–
With Nike Basketball and the Kobe Bryant estate announcing the Kobe Brand, the Black Mamba's most loyal fans have a lot to look forward to as the late legend will surely influence the future of the basketball shoe industry. Of the various Protro revamps that are part of the Kobe Brand product line, the Kobe 8 is getting prepped for the limelight as several new styles are confirmed to drop in 2024.
Among the expected releases in the new year is the Nike Kobe 8 Protro "Radiant Emerald". This first look dispels the many mock-up guesses that have circulated on the web this year, because they're missing a huge detail that won't be described on a leaked sheet of SKUs. The Engineered Mesh upper acts as a canvas for a new print that features Kobe Bryant's jersey numbers with the Los Angeles Lakers – 8 and 24. Like the Kobe 8 Protro "Halo", this iteration sees an embroidered Swoosh on the upper. Radiant Emerald fills in the laces, Kobe insignia, and translucent rubber outsole.
A release date of February 8th, 2024 is also circulating, but stay tuned for firm details.
In other Black Mamba updates, the Kobe 8 "Venice Beach" is expected next summer.
WHERE TO BUY
Nike Kobe 8 Protro
RELEASE DATE:
Feb 8, 2024
Nike Kobe 8 Protro "Radiant Emerald"

JD Sports UK
Nike Kobe 8 Protro "Radiant Emerald"

JD Sports UK
Nike Kobe 8 Protro "Radiant Emerald"

JD Sports UK
Nike Kobe 8 Protro "Radiant Emerald"

JD Sports UK
Nike Kobe 8 Protro "Radiant Emerald"

JD Sports UK
1 of 5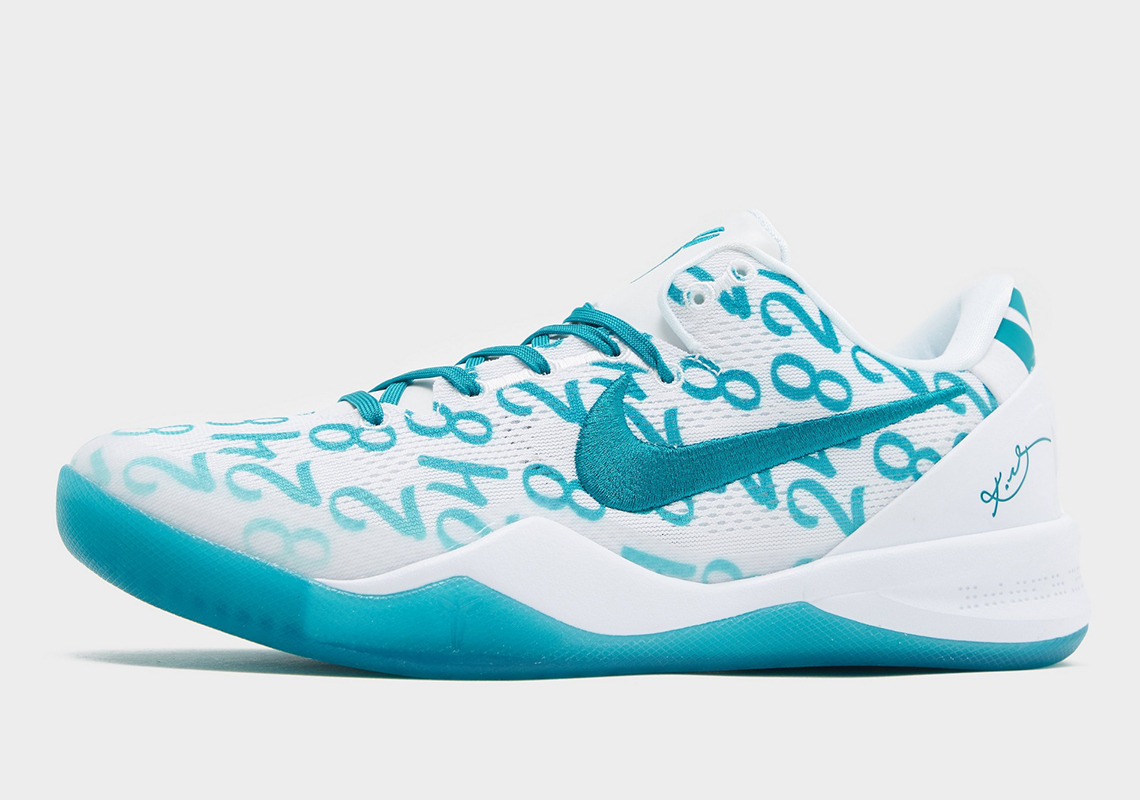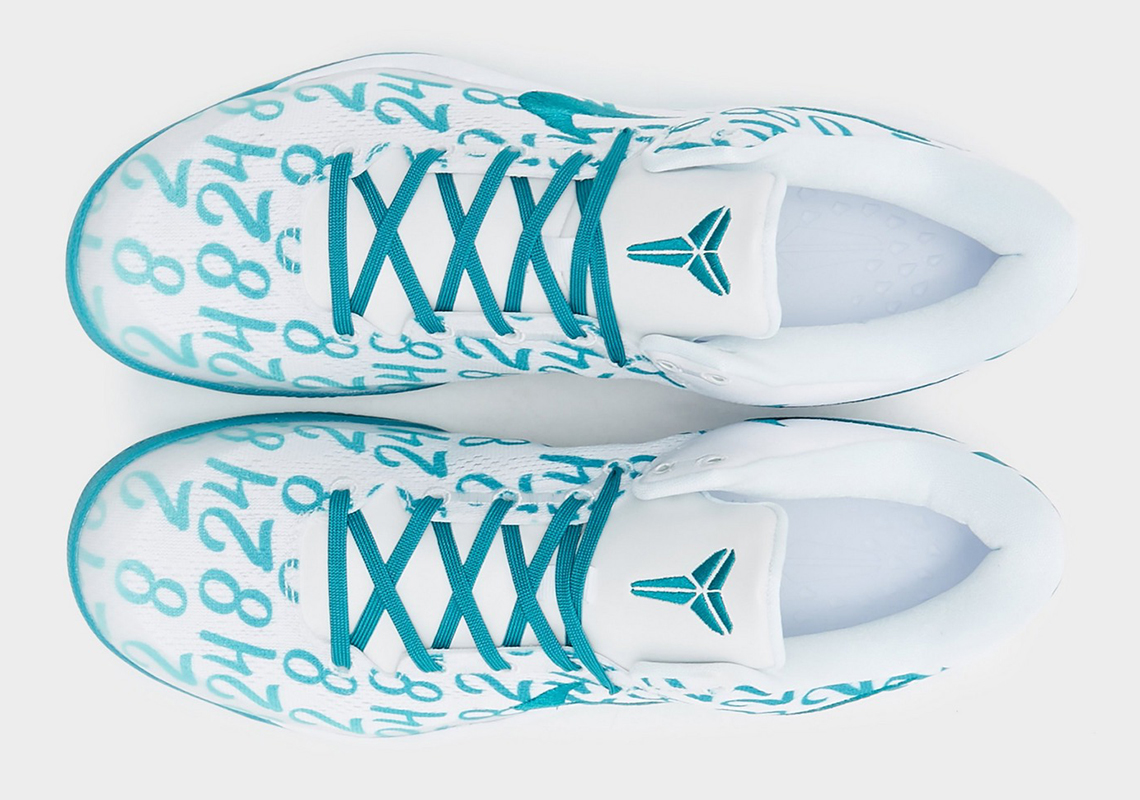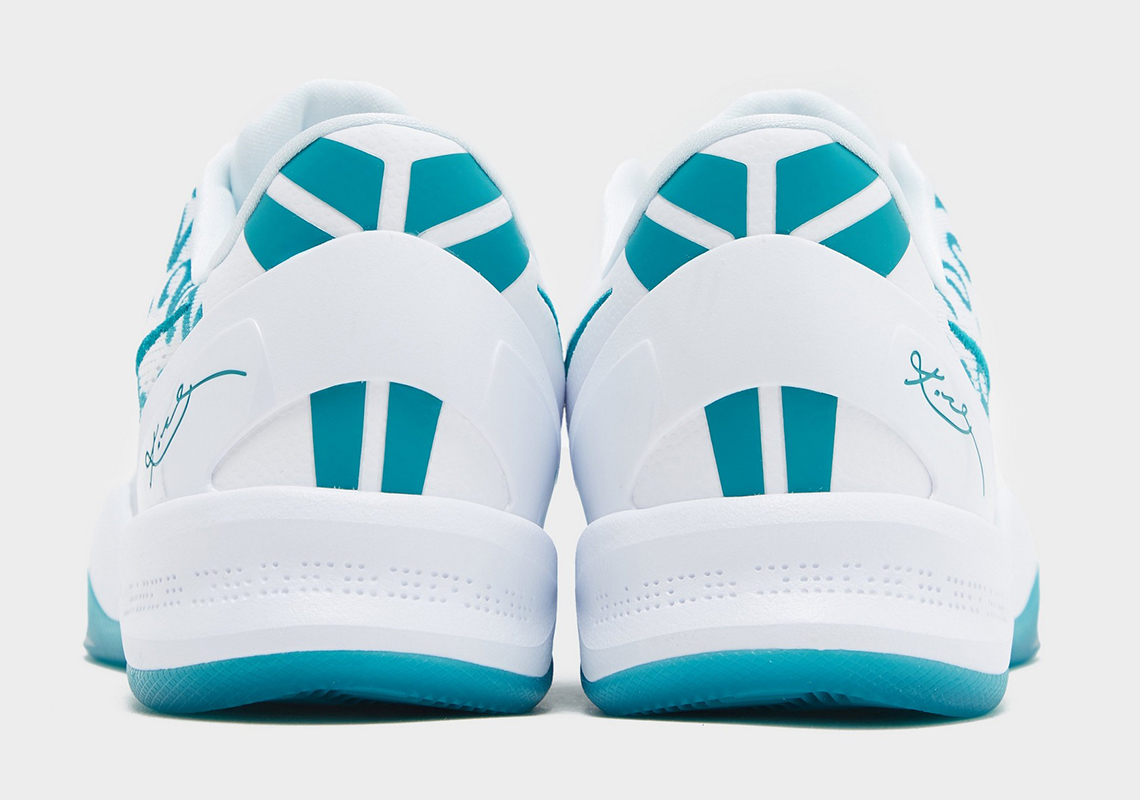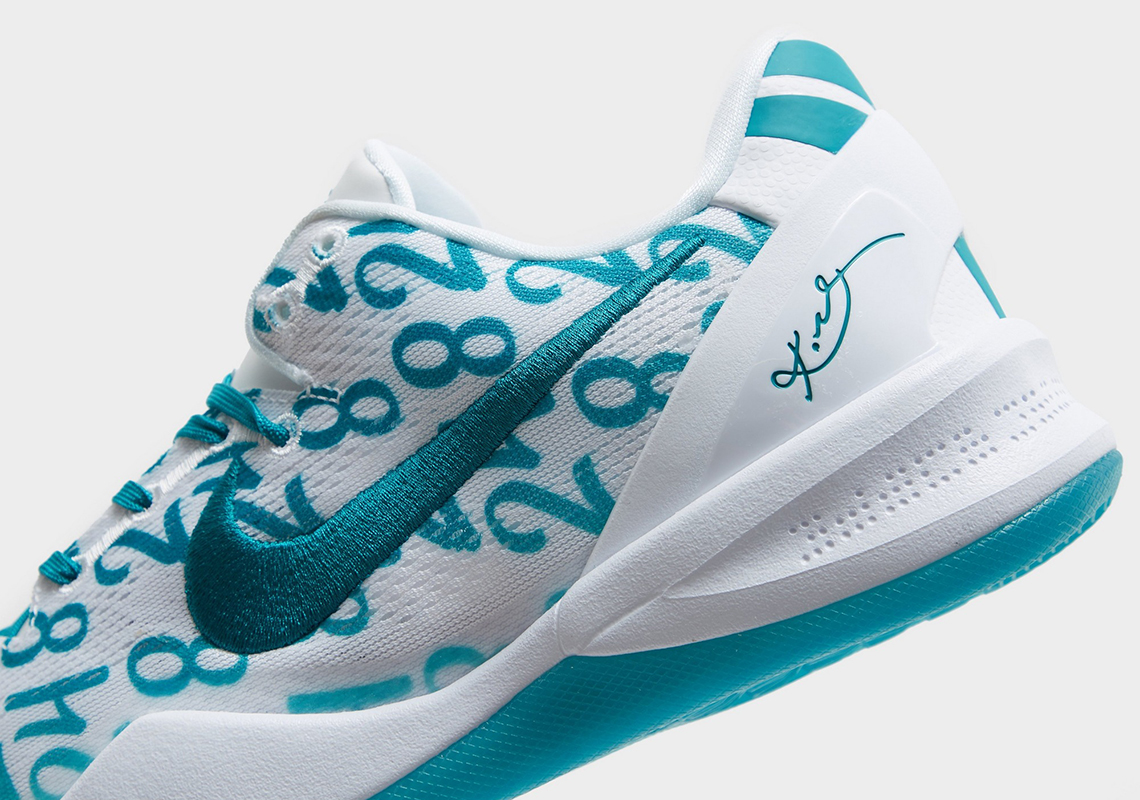 Nike Kobe 8 Protro "Radiant Emerald"

@prvt.selection
Nike Kobe 8 Protro "Radiant Emerald"

@prvt.selection
Nike Kobe 8 Protro "Radiant Emerald"

@prvt.selection
Nike Kobe 8 Protro "Radiant Emerald"

@prvt.selection
Nike Kobe 8 Protro "Radiant Emerald"

@prvt.selection
Nike Kobe 8 Protro "Radiant Emerald"

@prvt.selection
1 of 6
Nike Kobe 8 Protro "Radiant Emerald"

Photos: carterwangchina
Nike Kobe 8 Protro "Radiant Emerald"

Photos: carterwangchina
Nike Kobe 8 Protro "Radiant Emerald"

Photos: carterwangchina
Nike Kobe 8 Protro "Radiant Emerald"

Photos: carterwangchina
1 of 4