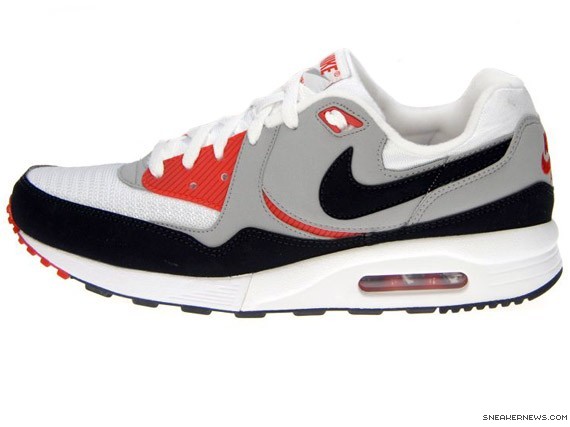 Official Name: Nike Air Max Light or Air Max II
Original Release Date: 1989
> Nike Air Max Light News
The Air Max Light dropped in stores in 1989 and was also know as the Air Max II which would make sense as it came out after the Air Max 1 in 1987. And you might even see the sight resemblance to the Air Max 1, the upper features thermoplastic straps, breathable 420 Denier Nylon mesh and a variable-width lacing system. After the first introducing the visible Air-Sole Unit in the Air Max 1, the Air Max Light also features the same (Maximum-Volume Heel Air-Sole Unit). The Light also features a Forefoot Air-Sole Unit. And finally a polyurethane heel midsole encapsulates the Air-Sole unit and interlocks with a forefoot Phylon unit, the result is excellent cushioning and flexibility.
—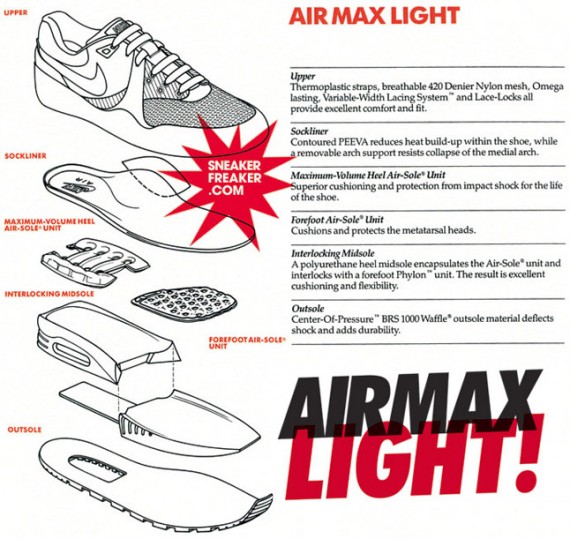 —
Recent Stories