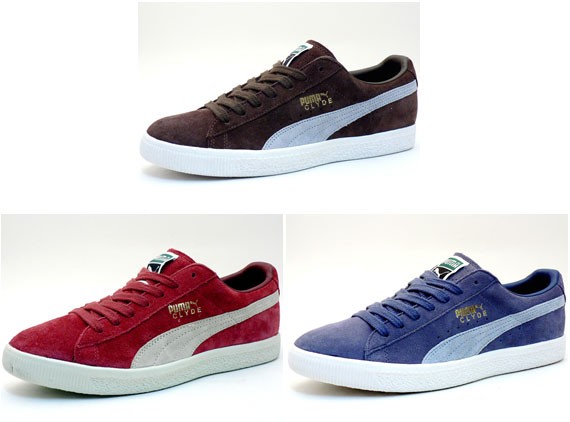 Just to set the record straight, these are not 'vintage'.
Puma is set to release three fresh new colors of the Puma Clyde for the Spring. A different color of suede covers each of the uppers, they include blue, brown and red. They are tied together with a white sole and of course the gold lettering calling out the Puma Clyde.
They have just dropped at Mita and should be hitting US retailers soon.
More photos below…