347017
How To Win The "ParaNorman" Foamposites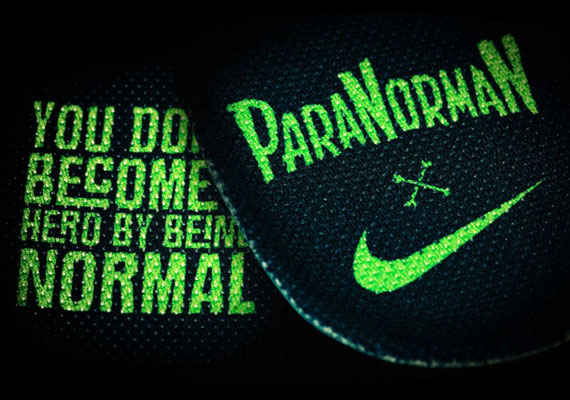 In 2008, Nike Sportswear teamed up with animation studio LAIKA (owned by Phil Knight) for a special promo pair of Nike Dunk Highs inspired by the film Coraline. Just 1,000 pairs were produced and each pair was given away via a promo contest connected with the ending credits of the film. Four years later, LAIKA has whipped up another animated film called ParaNorman – a story about a unique boy with the ability to communicate with the living dead. To commemorate the August 18th opening of the film, Nike Sportswear has created a special treat on shoe known for its own quirky habits and reputation – the Nike Air Foamposite One.
Sneaker News first gave you teaser images of the ParaNorman Foamposites on Monday and full details of the release were given yesterday. If you're still not yet clear on how to obtain these highly-coveted Foamposites, no dollar amount will guarantee you a pair, because these are strictly a giveaway run by Nike and the folks over at ParaNorman. All you need to do is follow @ParaNorman on Twitter, hit them with a childhood photo of yourself being "weird", and with it, a Tweet with #Weird Wins ParaNorman Foamposite. Nike and ParaNorman call these Foams "Weird Kicks for Weird Kids", so you'd better swallow your pride and submit some weird photos of yourself? Another look at the official images as well as a step-by-step list of instructions and details are just ahead.
How to Win the 'ParaNorman' Foamposites
1. Follow @ParaNorman on Twitter
2. Find a childhood photo of yourself being "weird"
3. Tweet them with #WeirdWins ParaNorman Foamposite
Additional Rules
You can enter just ONCE a day.
You may NOT submit the same picture or a substantially similar Submission during the Contest Period.
The contest ends on Thursday, August 23rd, at 11:59 PM ET.
–