The Sneaker News March Madness Nike LeBron Tournament continues this week with eight key match-ups for the Sweet 16 round. There are four #1 seeds pushing hard right now, but it's anyone's game as we continue to narrow down the pool of 32 Nike LeBrons. If you missed out on any of the voting, no worries here because we've laid out all of the polls for you below! You have until Sunday, March 30th at 11:59 PM EST to get your votes in, so don't miss out, share with your fellow sneakerhead and LeBron fans, and stay tuned for the full reveal of the Elite 8 on Monday.
MATCHUP #1 – Two of the loudest LeBrons ever hash it out in this tense match-up.
MATCHUP #2 – Quite the contrast here: one pair that was supposed to be for a Championship, only LeBron didn't win, and another that marked his second in a row.
MATCHUP #1 – Arguably two of the most popular LeBron releases of 2013 battle it out. Which will rise to victory?
MATCHUP #2 – The "Red Carpet" signified a new era of the LeBron series, with designer Jason Petrie at the helm. It goes against the "Miami Vice" in what will shape up to be a close battle.
MATCHUP #1 – Winning the Finals, or celebrating a Birthday? The WEST region begins with this interesting match-up involving the LeBron 10 and LeBron IV.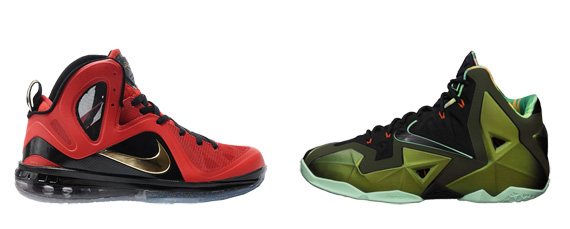 MATCHUP #2 – This battle can go either way, with the super-limited LeBron 9 Elite "Championship" going up against the widely popular "King's Pride".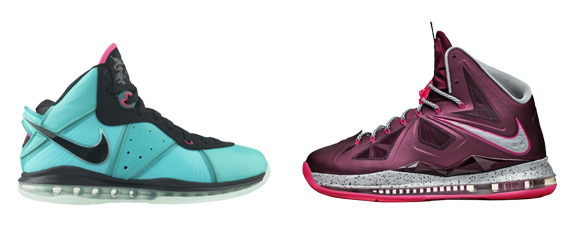 MATCHUP #1 – Is the "South Beach" LeBron 8 a Tournament favorite? It sure looks that way, but the "Crown Jewel" LeBron 10 will put up a good fight.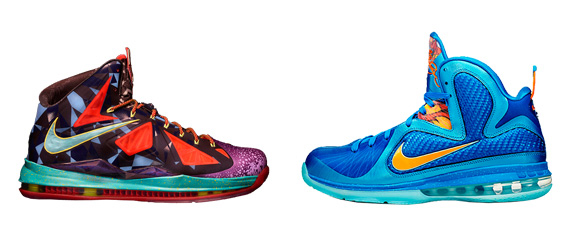 MATCHUP #2 – The first "What The LeBron" release has to face off against the LeBron 9 "China" which advanced from the First Round thanks to an upset win.