The global reintroduction of Puma's Running System range began with a special event in Berlin, where industry influencers and select media were invite to experience the next iteration of this time-honored footwear legacy. An experiential showcase was a key attraction of this event as guests were taken along a unique experience that started with an RS archive showcase of the original RS-Computer, RS-100, and RS-1, and ended with a central installation featuring the new RS iterations in the RS-0, RS-350, RS-100, and the RS-Computer.
In addition to the historical aspect was the debut of upcoming collaborations with SEGA, Polaroid, Roland, and Ader Error – four globally known brands that cover the realm of gaming, photography, and music. See below for a recap of the event as well as a first look at the collaborations and stay tuned for a release coming soon.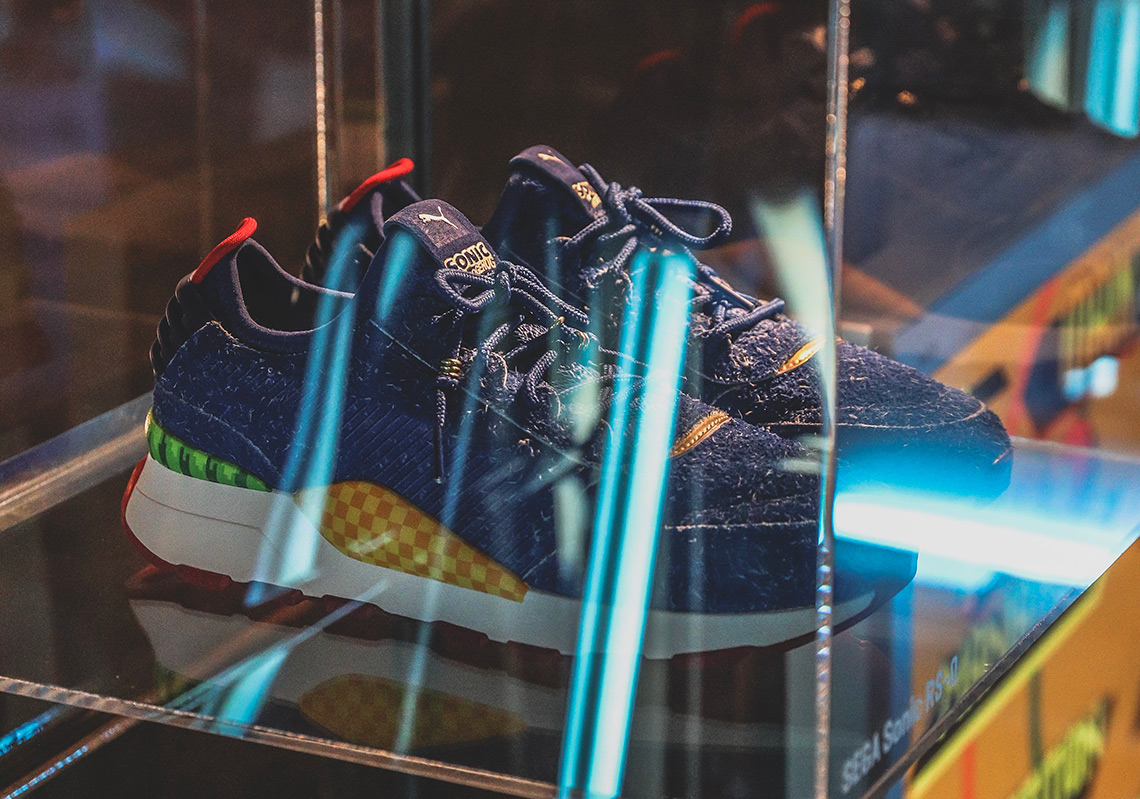 Puma partnered up with SEGA and the iconic Sonic franchise for a special edition RS-0 built with a "surf the web blue" colorway and other details inspired by Green Hill Zone, the memorable stage in the first-ever Sonic The Hedgehog video game. Other signature elements such as the golden rings and checkered insole are present in this worthy nod to the gaming classic.
Roland, a pioneer in electronic musical instruments, has teamed with Puma for a special iteration of the RS-0 inspired by the TR-808 drum machine. Featuring premium black leather uppers, micro-perf vents, reflective detailing on the laces and midsole, and the trademark red, orange, and yellow on the Formstrip, the Puma RS-0 Roland recognizes this game-changing device and the creatives who have produced incredible music with it.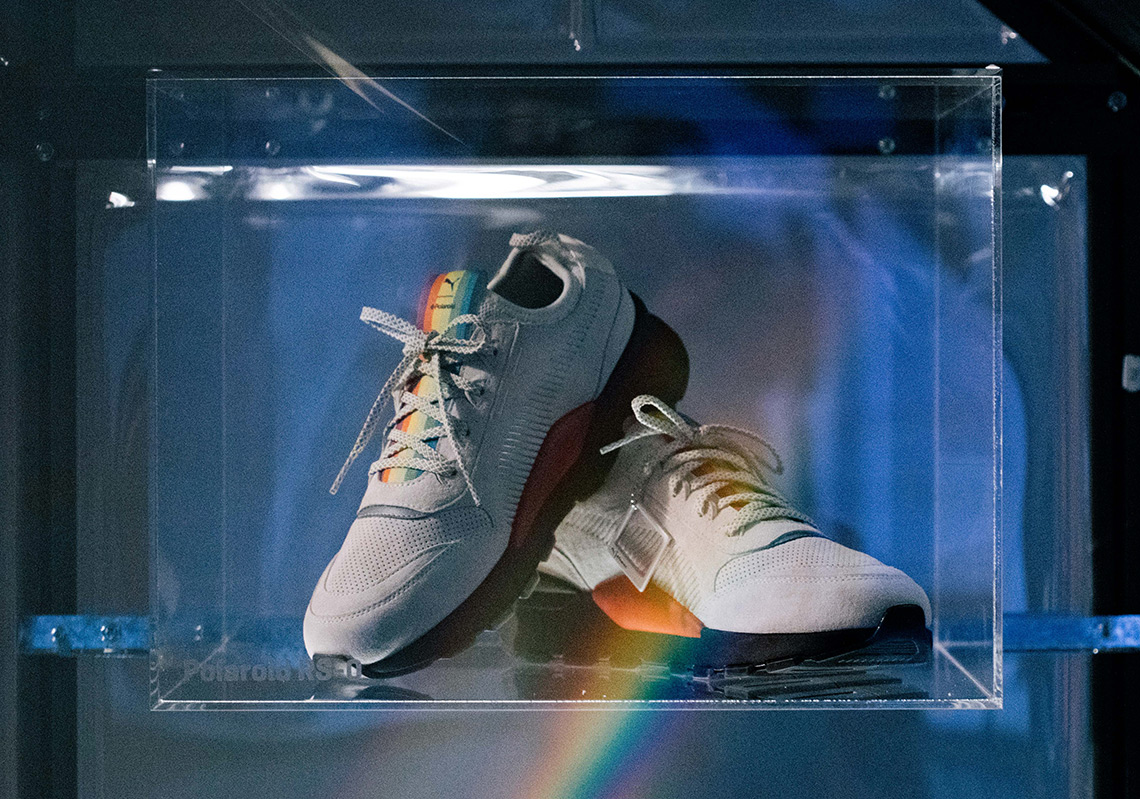 Polaroid and Puma, two globally renowned giants in their respective categories, have collided to form an attractive RS-0 design that highlights the photography brand's iconic color spectrum graphic on the heel. Built with premium white leather and micro-perf vents, the RS-0 Polaroid is the perfect marriage of two brands who are experiencing a cultural resurgence.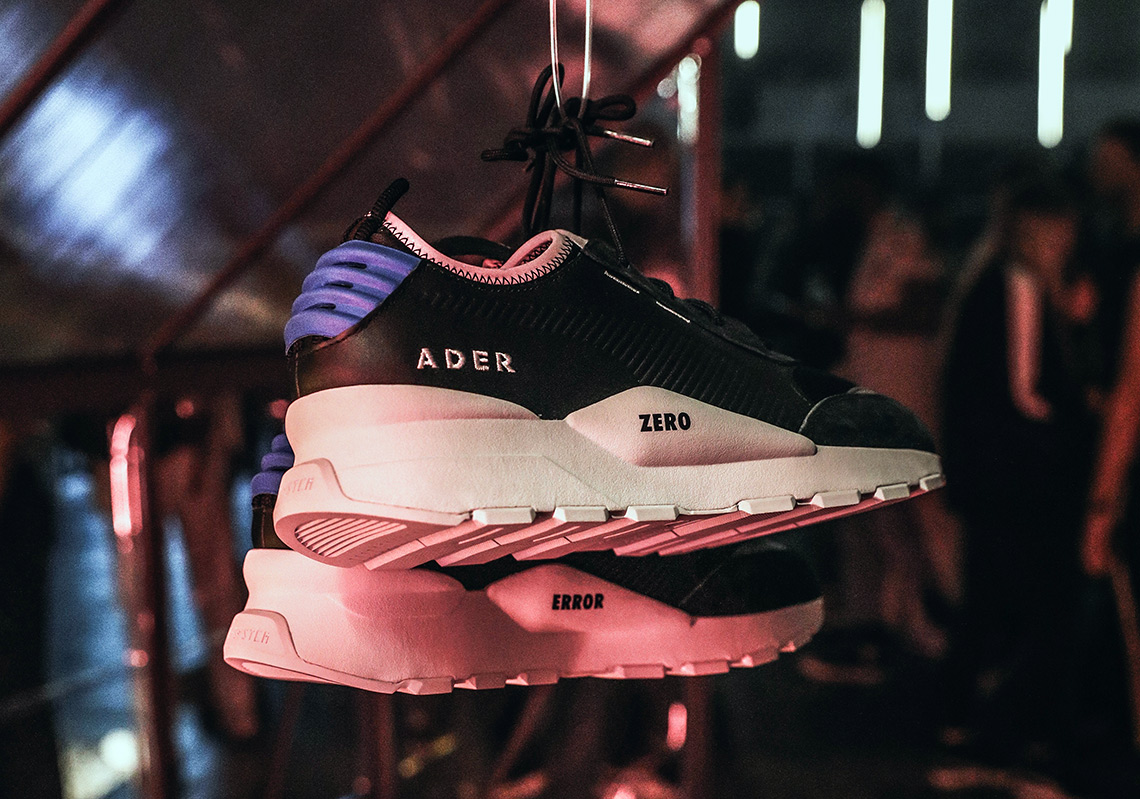 The Seoul-based collective of creatives known as Ader Error has partnered with Puma to present two refreshing visions of the RS-0 and RS-100 sihouettes. Two colorways of the RS-0 and and one RS-100 feature collage detailing, bold text and logo placements, and a blend of modern and retro design elements.