On October 25, 2022, adidas shared that it had severed ties with Ye, bringing an end to the highly-successful adidas YEEZY partnership that began in November 2013. The decision was viewed as "long-overdue" by some given how unabashed and offensive the former "Kanye West" had been about the Three Stripes, people in the footwear industry, politics, and Jewish people in the months leading up to October. As end-of-year financial reports surfaced, however, the loss of Ye as a partner was put into perspective.
During a call with investors on Wednesday, adidas CEO Bjørn Gulden went over the company's fiscal 2022. Although the Three Stripes saw a profitable year, its operating loss in Quarter 4 was of €724 million ($773.5 million USD). Financial estimates for the entirety of 2023 propose that adidas will see an operating loss of €700 million, which includes the negative impact of potentially writing off €500 million with of unsold YEEZY inventory. If the preliminary outlook remains, the annual loss will be the company's first in 31 years.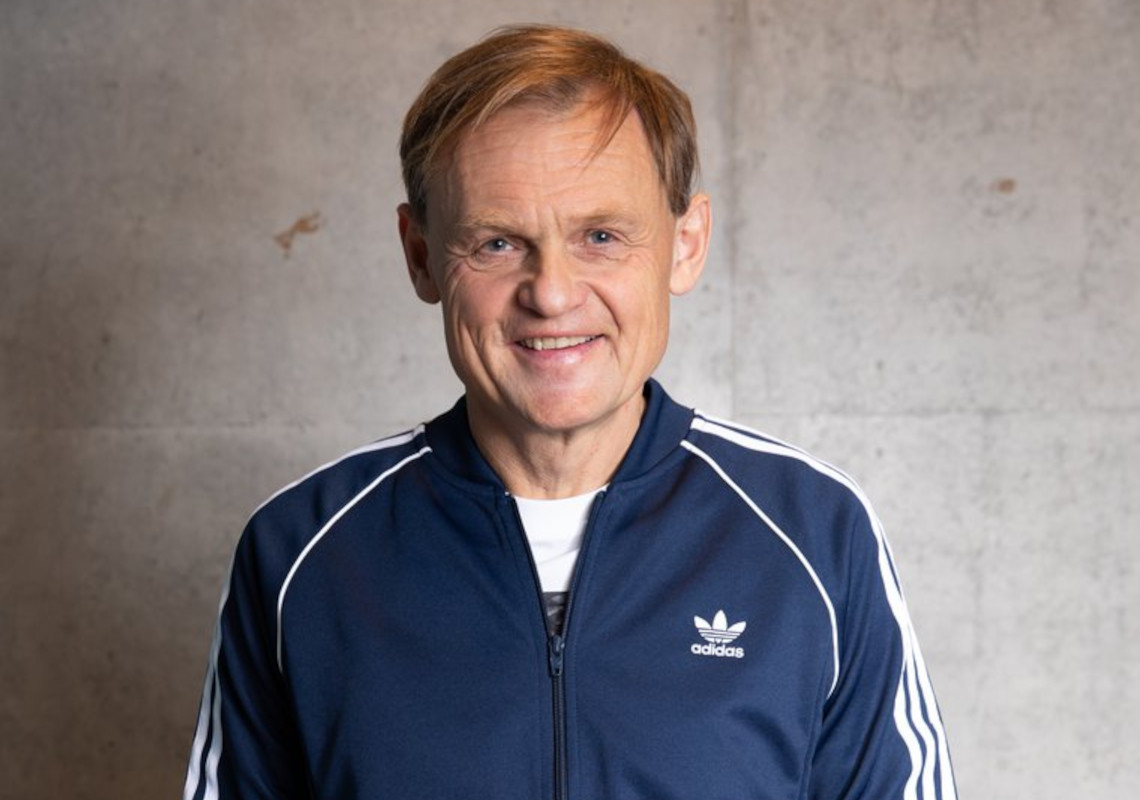 "The numbers speak for themselves," shared Gulden in an official press release about the company's financial outlook for 2023. "We are currently not performing the way we should."
Gulden took over as CEO of the German sportswear behemoth in January, replacing Kasper Rørsted. Prior to the Three Stripes, the 57-year-old served as CEO of PUMA. Since joining his former brand's longtime rival, however, Gulden has been wondering what to do with all unsold YEEZY product.
"If you can't sell and you can't destroy, what's your option?" said Gulden on the call. "That's why we haven't made a decision on it. It is a very complicated issue." Gulden, however, is well aware of the environmental impact burning €500 million worth of YEEZY's would have. A philanthropic angle is being considered, although the brand believes it's best to donate proceeds instead of the shoes for risk that the product will be sold and not worn by those in need.
On Wednesday, Gulden admitted to reporters that "losing the YEEZY business is so hard," going on to praise Ye as "one of the most creative people that have ever been on the planet."
Since adidas decided to terminate its partnership with Mr. West, some netizens have asked what the brand would do without him.
To the uninformed, adidas seems to have been born on the backs of Pharrell Williams, Kanye West, and the Stan Smith in the early 2010s, ignoring over 70 years of history.
It's no secret that the Three Stripes' business – in particular in North America – benefitted tremendously from Ye's co-sign, but adidas YEEZY never made up the portion of sales some spectators believed. Yet, rumors have been circulating the internet the last two months about adidas and Mr. West inking a deal to sell all remaining YEEZY inventory, suggesting the financial hit has been harder to deal with than originally anticipated.
Despite owning patents of several of the most popular YEEZY designs and vocalizing its intentions to sell them without "YEEZY" branding, the German sportswear company wants to do whatever "damages adidas the least."
Shortly following the termination of its deal with Ye, adidas reportedly instructed retailers not to sell their YEEZY stock as it strategized how to rebrand these items. Sifting through hundreds of thousands of unreleased YEEZY SLIDES and YEEZY 350 v2's didn't sound easy, but was a laborious task that would allow every party involved – except for Ye – to reap the economic benefits these models had been providing for well over three years. Those in the after-market business, however, have continued seeing profit from the designs once backed by the DONDA-frontman.
"Demand for Yeezys has surged 30% since last October-November," said John Mocadlo, CEO of Impossible Kicks, in a recent interview with CNN. "We sell about 30,000 sneakers in total every month. Probably 6,000 to 7,000 of those right now are Yeezys," he added.
In the official statement announcing the end of adidas YEEZY, the Three Stripes shared that it "does not tolerate antisemitism and any other sort of hate speech," citing Ye's comments as violations of the "company's values of diversity and inclusion, mutual respect and fairness." If rumors of a one-time deal to sell remaining adidas YEEZY product are true, the German sportswear behemoth risks public backlash with regards to prioritizing a bottom line over ethics and taking a stand. Working with Ye, however, could help expedite the process of putting YEEZY in the past so that it could focus on adidas Basketball, its relationship with Bad Bunny, and all-new adidas Sportswear label endorsed by Jenna Ortega.
Whatever the brand decides to do, the world is watching.