As the original action sports brand, Vans has had a hand in setting trends, championing creativity, and creating functional, protective footwear for non-traditional sports. One such design was the "#36" – now commonly known as the Old Skool.
The shoe debuted in 1977 as the brand's first skate model to feature leather panels. Throughout the decades, the Old Skool has taken on countless color schemes and materials, but its overall look has remained largely intact since the late '70s. Recently, the classic shoe emerged in a two-tone white and green ensemble. While not peculiar on its own, the arrangement is accompanied by an untraditional bolt-shaped detail that goes from the midsole to the upper's mid-foot. To the uninformed, the design choice is simply a playful update to an iconic shoe, but there's more than meets the eye.
In late 2016, youth fashion influencers Ian Connor and Noah Stutz began imagining a pair of Vans Old Skool's with a lightning bolt on the sides instead of a jazz stripe. The design – which introduced the Revenge x Storm brand to the masses – wasn't an official collaboration with the California institution, but quickly became popular amongst "it" people like Kylie Jenner. The earliest versions of the shoe – currently called the "Classic Plus" – were produced in scarce quantities due to marketing and legal worries. Today, Revenge x Storm still sells the Vans Old Skool-look-alike for $220 USD and has modified everything from the license plate at the heel to the traction underfoot. (A standard pair from the "Off The Wall" brand costs $70 USD.)
Connor has received much ridicule over the years for "simply copying" Vans' design, but the newly-surfaced Old Skool Bolt might serve as vindication for the 30-year-old.
Enjoy another look at the pair ahead, and anticipate a vans.com launch soon. The Old Skool Bolt, however, is currently available at ONENESS in an array of colors for $75 USD.
For more sneaker news, check out the Nike Air Max 1 '86 "Big Bubble" set to launch soon.
WHERE TO BUY
UPDATE (03/18/2023):
The shoes are available now on vans.com
Vans Old Skool Bolt
RELEASE DATE:
Mar 18, 2023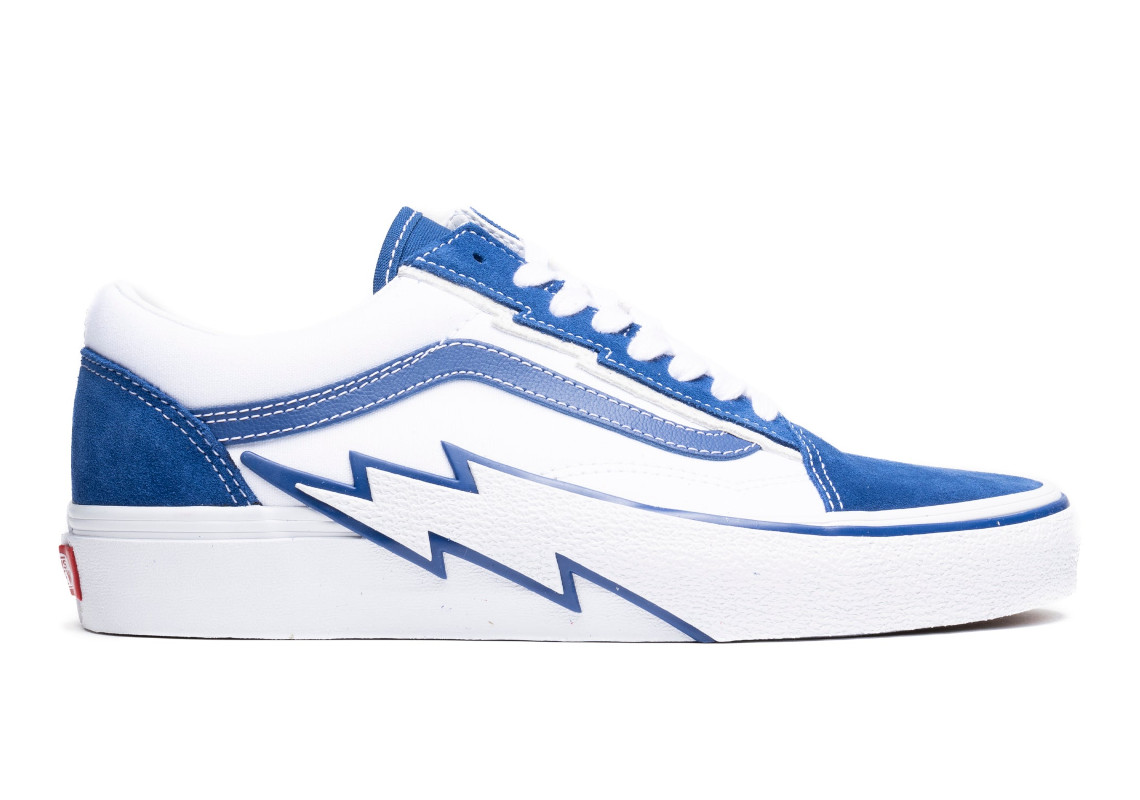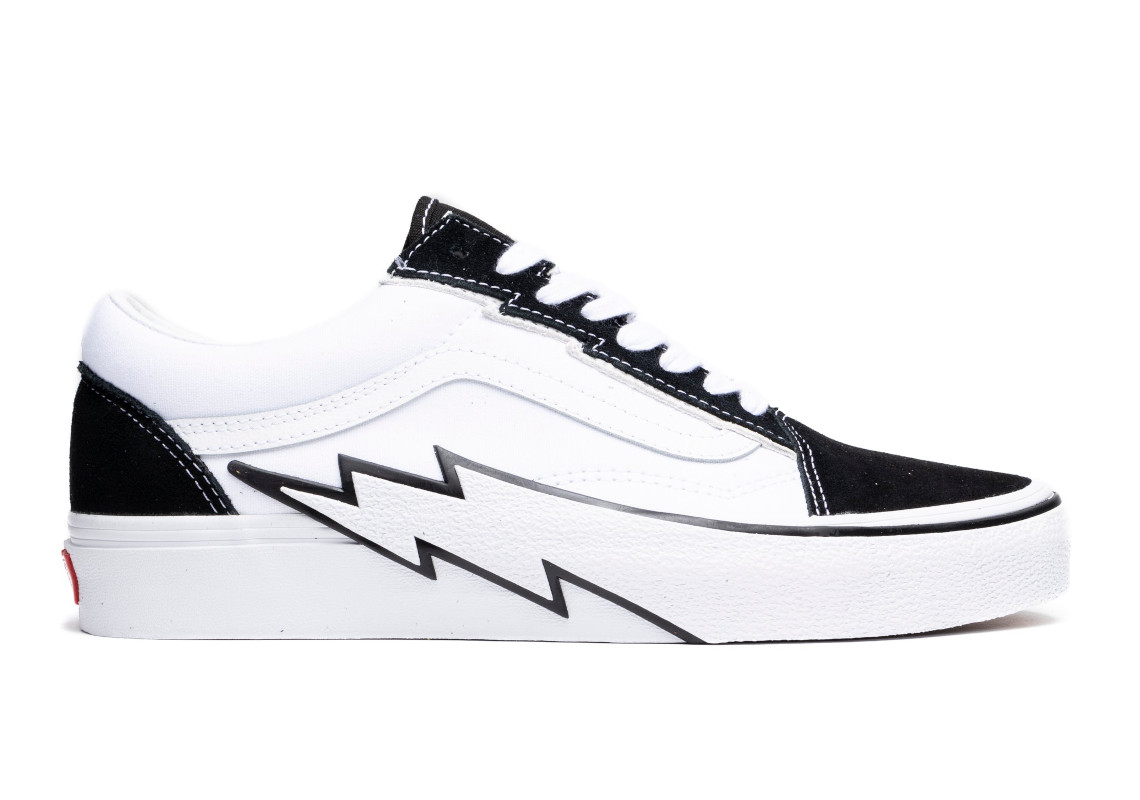 Photos via Lace Up Store