Jason Petrie grew up in Charlotte, NC, always sketching and doodling as a kid. He started drawing shoes in 7th grade science class, after seeing his first pair of Nike Air Trainer 3's. From that moment he knew he wanted to design shoes for Nike and he has been dreaming up shoes in one form or another ever since. He sold his GI Joe collection to buy his first pair of Nikes that summer and he is still hunting down the right shoe to fill a slot in his collection. After high school he moved to Raleigh, NC to attend North Carolina State University. Jason studied textile technology and industrial design, graduating in 1998.
Continue reading about Jason Petrie and his design process below…

In 2000-2001 while in the graduate ID program at NC State he began posting renderings of his designs online at niketalk.com. He used the online forums to gather feedback and improve his skill level. From those posts he was hired at Fila in Montebelluna, Italy. He jumped at the chance to move to Europe and design shoes for an international brand. He spent a little more than 2 years with Fila working in Italy and Boston, before fulfilling his dream and coming to Nike to create shoes for Nike Basketball in 2003.
Jason fondly remembers his first day at Nike. Favorite memories include meeting designers he had revered for years, staring at crazy samples, and seeing the Nike campus for the first time. As part of the Nike Basketball design team, Jason has worked on the Air Max STAT 1, Zoom Sharkley, Zoom FP, Zoom Flightclub, Zoom Alpholution, Huarache 08, Flight Windmill, Skyposite, Power Max, Uptempo Speed, and Flight Banger, among others. One of his proudest moments was seeing his first Nike shoe on the NBA court.
Jason not only designs shoes, he collects them. He also plays basketball and is an avid sports fan. Jason lives in Northwest Portland, which is convenient because he likes to spend time at the Oregon coast. Jason also enjoys drawing in his spare time, as well as travel.
Jason's Design Process:
"My design process isn't set in stone, but I am always trying to find what Ken Link calls the "truth" in the shoe. Usually I first look to identify the problem we need to solve and who we are solving it for. Once that is established my inspiration can come from anywhere, but it most often comes from the game and the culture around it. Having grown up a fan of basketball, as well as basketball and sneaker culture, I use that history combined with the game theater to fuel my creative process. With that as a foundation I then look to whatever the inspiration point may be for that particular project. That can be anything from athlete insight, an amazing moment in the game, a great movie, a beautiful car, or even just an afternoon on the court with friends talking smack. The love and beauty of the game is an endless source of inspiration for me, and when you add Nike's science and technical prowess to that, you get this amazing blend of imagination and technology. To me, finding that "truth" is using that blend of imagination and technology to solve your problem, and using that solution to enable athletes to continue to push their boundaries and unlock pieces of the game that we haven't ever seen before."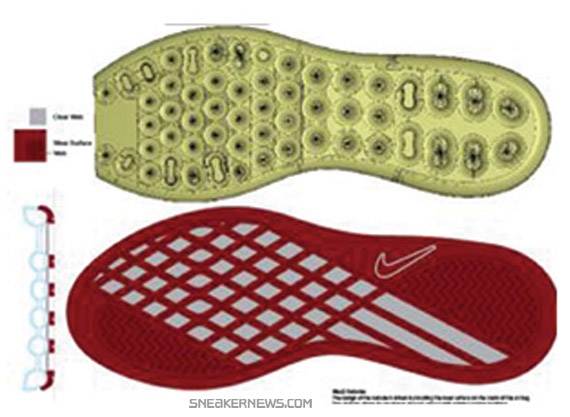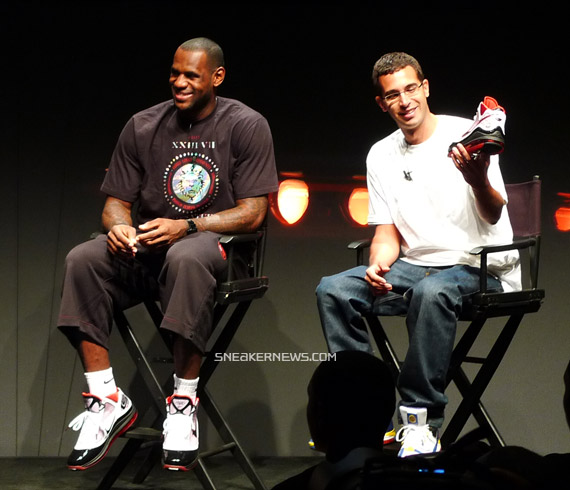 —
—