358662
Sneaker News Weekly Rewind: 9/29 – 10/5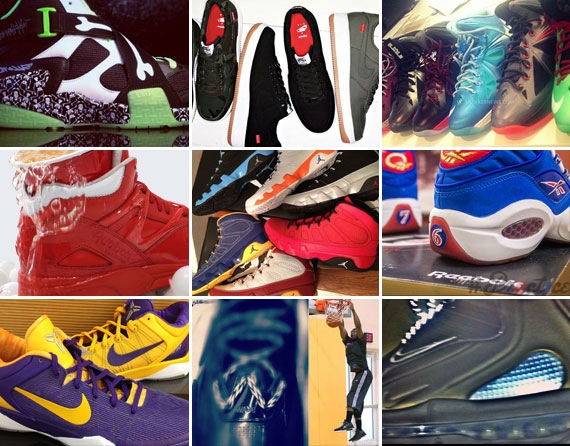 The story of Johnny Kilroy began this week as the first wave of Holiday 2012 footwear releases began to hit store. The LeBron X was again a hot topic thanks to LeBron's first-hand explanation of the colorways. More Posite news rolled in, with Wale revealing the I-95 Posite Boot and a slew of PE colorways of the Hyperposite from NBA Media Day. A first non-Thunder colorway of the Nike Zoom KD V surfaced, as did a unique pair of Kobe VIIs that embraces the mis-match style. Nike SB made plenty of noise with a launch event for the Koston 2, and Sneaker News got the chance to talk SB with Stefan Janoski and Eric Koston. ParaNorman was another hot topic as Nike revealed an Air Raid done in 'Weird' manner, and a look at more Supreme x Air Force 1s tossed up a bunch of excitement.
FlyKnit returned with a vengeance with a mass re-stock as well as an intro of four new Trainer colorways. Derrick Rose was a trending topic with the first look at the adidas Rose 3.5 and the sick 'Electricity' colorway. Packer Shoes unveiled their Reebok Question collaboration – a spin on the legendary 'Practice' soundbyte from an Iverson press conference. More collaboration news involved Asics and a legendary film and Reebok and a fun college drinking game. Vans made their way to the top headlines with some colorful kicks, as did the custom sneaker category with some Zoom Rookies and Air Jordans. The Air Penny was the focus of our Classics Revisited, throwing props at some understated 1-Cent releases of the past. Finally, the Sneaker News staff opened up and showed you our own Top 20 sneaker lists. More of Weekly Rewind is a click away!
THIS WEEK IN AIR JORDAN NEWS
A complete look at the entire set of Kilroys and a in-depth look at the upcoming Cool Grey. It's all about the IX!
CONTINUE TO:

Air Jordan IX "Kilroy Pack" – Full Set
Jordan Brand "Johnny Kilroy" Scavenger Hunt
Fat Joe Gets His Holiday 2012 Air Jordans Early
Air Jordan IX "Fontay Montana" – Release Date
Air Jordan IX "Cool Grey"
Air Jordan XIII "Bred" – Available Early on eBay
Air Jordan 1 Phat – Holiday 2012 "Rip-Stop" Collection
Jordan Super.Fly Cleats – Breast Cancer Awareness PE's
Jordan CP3.VI "Cut Through LA" Commercial
Michael Jordan Switches Hands in Mid-Air
—
LeBron James gives us a direct breakdown of each of the early LeBron X colorways, while two iD samples make the crowd go nuts!
CONTINUE TO:

—
THIS WEEK IN POSITE NEWS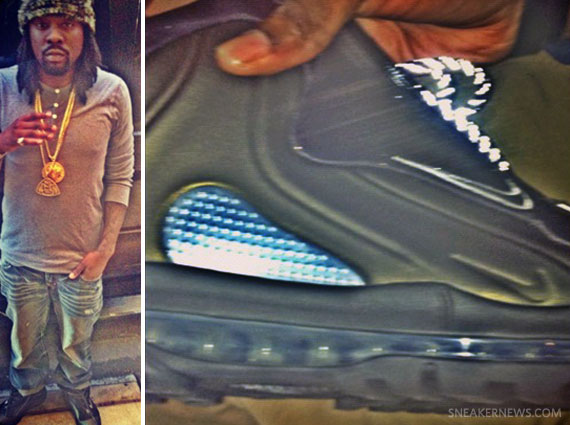 Wale shows off the latest Foamposite boot hybrid, while the Hyperposite and Flyposite continue to make more noise.
CONTINUE TO:

—
We welcome a first look at a non-OKC colorway of the KD V as well as the KD Slide.
CONTINUE TO:

–
THIS WEEK IN KOBE NEWS
Snake Pool makes its return to the Kobe catalog.
CONTINUE TO:

–
THIS WEEK IN NIKE SB NEWS
Sneaker News chats with Stefan Janoski and Eric Koston while giving you a first-hand look at the Koston 2.
CONTINUE TO:

–
THIS WEEK IN NBA/CELEBRITY FEET
Get ready for another season's worth of NBA Feet, but check out the celebs rocking out at the BET Awards and at the opening of the Barclays Center.
CONTINUE TO:

—
NIKE AIR RAID 'PARANORMAN'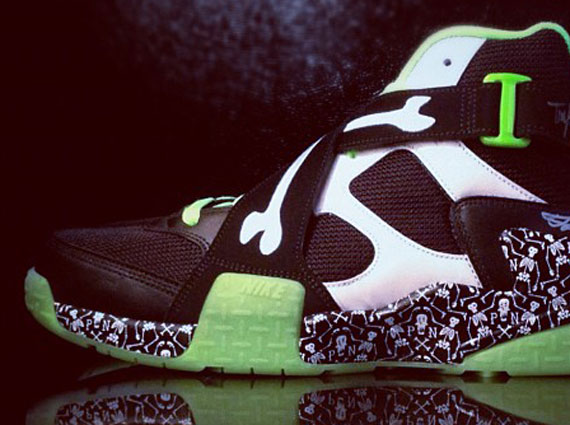 Looks like another ParaNorman Nike shoe was made!
CONTINUE TO:

—
THIS WEEK IN NIKE AIR FORCE 1 NEWS
More viewings of the upcoming Supreme x Nike Air Force 1 Low colab and a slew of other AF1 greats make this weeks headlines.
CONTINUE TO:

Supreme x Nike Air Force 1 Low "Camo"
Supreme x Nike Air Force 1 Low "Olive"
Nike Air Force 1 Mid – NYC Jewel Pack
Nike Air Force 1 Low – Black – Challenge Red
Nike Air Force 1 iD – Denim + Goat Leather Options
Nike Air Force 1 Low – Black Nubuck
Nike Air Force 1 High Military "Silver Sage" – Available
—
PACKER SHOES x REEBOK QUESTION "PRACTICE EDITION"
Let's "talk about practice" with this sick Packer Shoes collaboration.
CONTINUE TO:

—
THIS WEEK IN FLYKNIT NEWS
Flyknit makes a comeback to retail stores with four new colorways in the mix!
CONTINUE TO:

Nike Flyknit Trainer+ – New Colorways + Restock @ Nikestore
Nike Flyknit HTM Chukka
–
THIS WEEK IN D-ROSE NEWS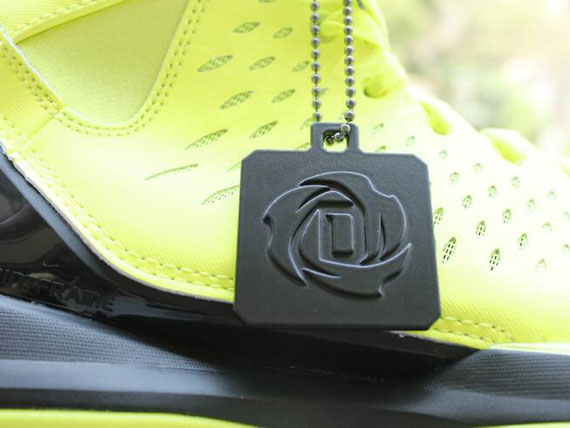 More Derrick Rose news with a sick new colorway of the Rose 3 and a first look at the 3.5.
CONTINUE TO:

adidas Rose 3.5
adidas Rose 3 "Electricity"
adidas Basketball: The Return of D Rose: "Push"
adidas Basketball: Derrick Rose – Logo Story 
–
DWYANE WADE JOINS LI-NING
It's official: Wade breaks ties with Jordan and joins Li-Ning.
CONTINUE TO:

—
WISH x REEBOK PUMP OMNI LITE "PONG"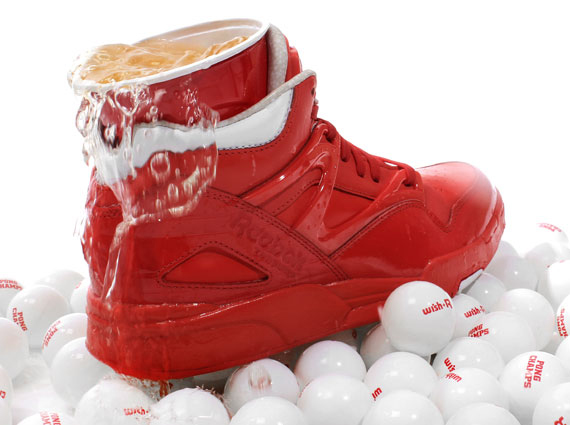 Re-live your college days with this beer pong-inspired Reebok release.
CONTINUE TO:

—
SNEAKERSNSTUFF x ASICS GT-II "THE SEVENTH SEAL"
SNS hits us with an inspired design of the GT-II.
CONTINUE TO:

—
THIS WEEK IN VANS NEWS
Another crop of great Vans headlines to flip through – check them out below!
CONTINUE TO:

—
THIS WEEK IN CUSTOM SNEAKERS
More custom goodies from the regulars of the circuit. LeBrons, Zoom Rokoies, Air Jordans, and more!
CONTINUE TO:

—
SNEAKERPEDIA x SNEAKER NEWS EDITOR'S TOP 20 SNEAKER LISTS
Sneaker News gives you an inside look at what gets us high! Check out the Top 20 sneakers from three of our editors.
CONTINUE TO:

—
CLASSICS REVISITED: AIR PENNY WEEK
We look back at some Air Penny classics that don't get talked about much these days. Which do you own?
CONTINUE TO:

—