425771
Nike Sportswear Presents Lunar Icons
There are a handful of different technologies you can expect Nike to turn to when the want to re-introduce a classic style with a more contemporary look. As of late, Nike Lunar seems to be the most popular choice. Joining the ranks of the new Nike Lunar Force 1 will be a couple more remixed styles-the Nike Lunar Cheyenne, Nike Lunar LDV Trail Low, and the Nike Lunar Blazer. We're assuming you're familiar with the first and the last of that group, but the likes of the Nike Lunar Cheyenne and the Nike Lunar LDV Trail Low might be lost on quite a few folks. Get some more back info on each after the jump and watch for these styles in stores beginning July 1st.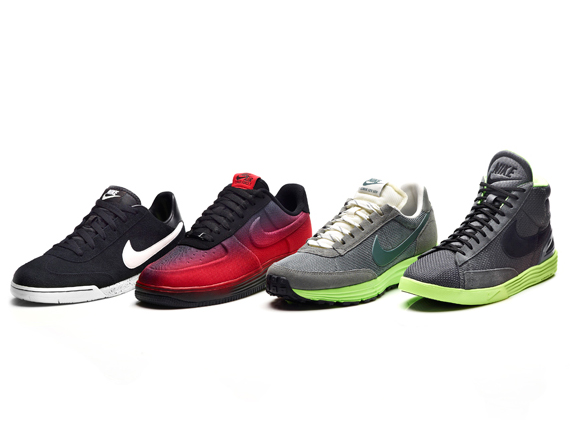 NIKE LUNAR LDV TRAIL LOW
Originally released in 1978, The Nike LDV quickly became a best-selling long-distance running shoe. The Nike Lunar LDV Trail Low brings the lightweight, responsive cushioning of Lunarlon to the classic shoe. An improved waffle outsole ups traction, while a ballistic mesh upper with premium leather overlay updates the look of the legend.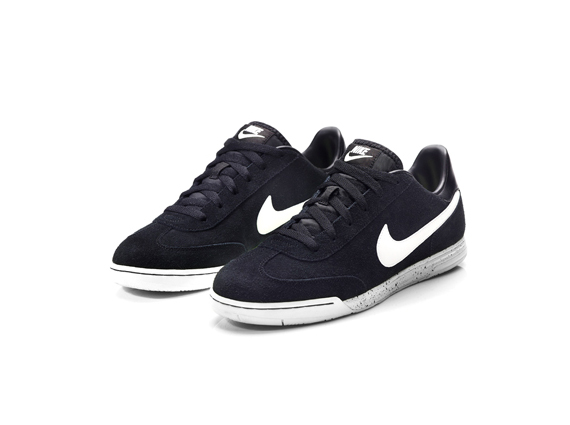 NIKE LUNAR CHEYENNE
Modeled after Nike's first soccer boot ("The Nike," released in 1971), the unflagging popularity of the Cheyenne's simple, elegant aesthetic has made the shoe an icon. The Lunar Cheyenne complements the original's supple suede upper with the springy feel of Nike Lunarlon cushioning. The fusion of heritage and innovation is a perfect fit for the needs of everyday life.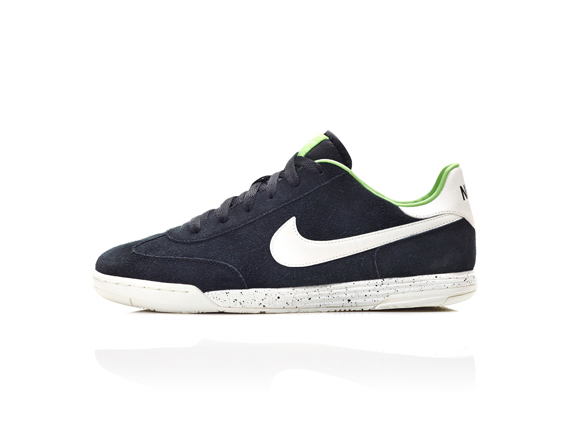 NIKE LUNAR FORCE 1
With the transition from Air to Lunarlon, the Nike Lunar Force 1 is engineered to deliver optimum performance. Featuring unsurpassed cushioning and a compression-molded upper, the Nike Lunar Force 1 is the lightest, most comfortable Air Force 1 ever.
NIKE LUNAR BLAZER
When the Nike Blazer debuted in 1972 its leather upper, rubber cupsole and herringbone traction pattern were cutting-edge performance innovations. Over the next four decades, the Nike Blazer would transition from a hardwood star to a street staple. The second basketball icon modernized with Nike Lunarlon cushioning, the Nike Lunar Blazer also adds an external heel clip to the mix and is ready to take on life's daily adventures.