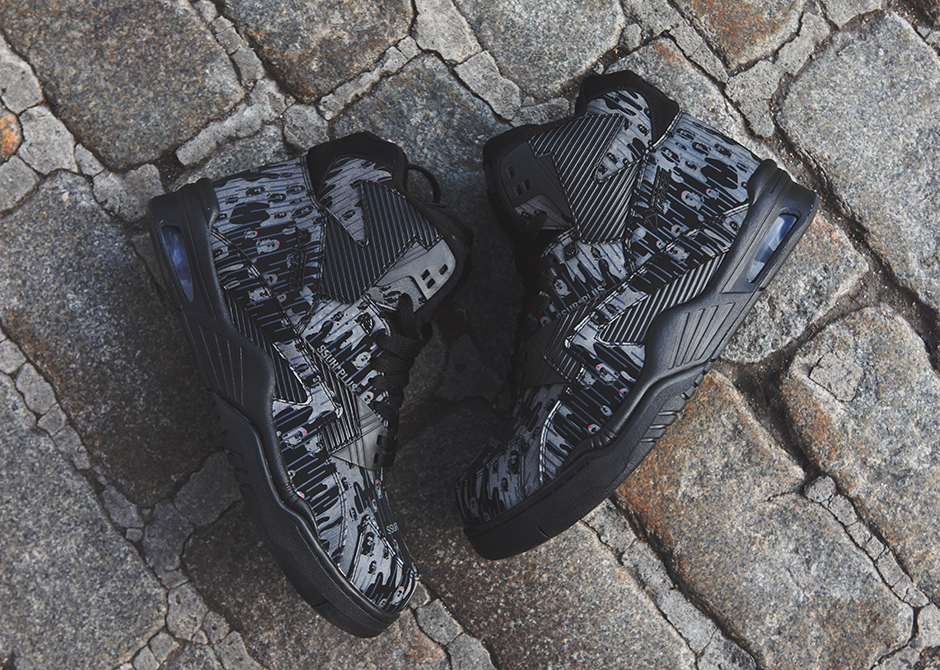 If you know streetwear, then you know the name SSUR, whether it be for the cleverly subversive styles currently shaking up the industry today or for the renegade approach that the brand has been bringing to the market for the last 25 years. A true pioneer of the culture, founder Russ Karablin, has built SSUR into a multi-label powerhouse with its hands on all kinds of projects and mediums, including sneakers. And while SSUR is certainly no stranger to footwear collabs, but it's been a while since we've been treated to one.
Later this month, SSUR*PLUS will join forces with fellow NYC-birthed brand British Knights to release the first of two unique takes on the classic Control Hi silhouette. We recently had a chance to catch up with Russ to get the lowdown on the British Knights partnership and his affection for the brand. Continue on for the full interview and a preview gallery of the SSUR*PLUS Control Hi releasing in limited quantities Friday, October 31st at select global retailers.
SN:  How did this partnership between SSUR*PLUS and British Knights come together?
Russ:  Real recognize real.
SN:  What are some of your fondest memories of the original days of British Knights?
Russ:  Delancey Street, Fulton Street, Coney Island, street jams, Young hip-hop, and street culture emergence.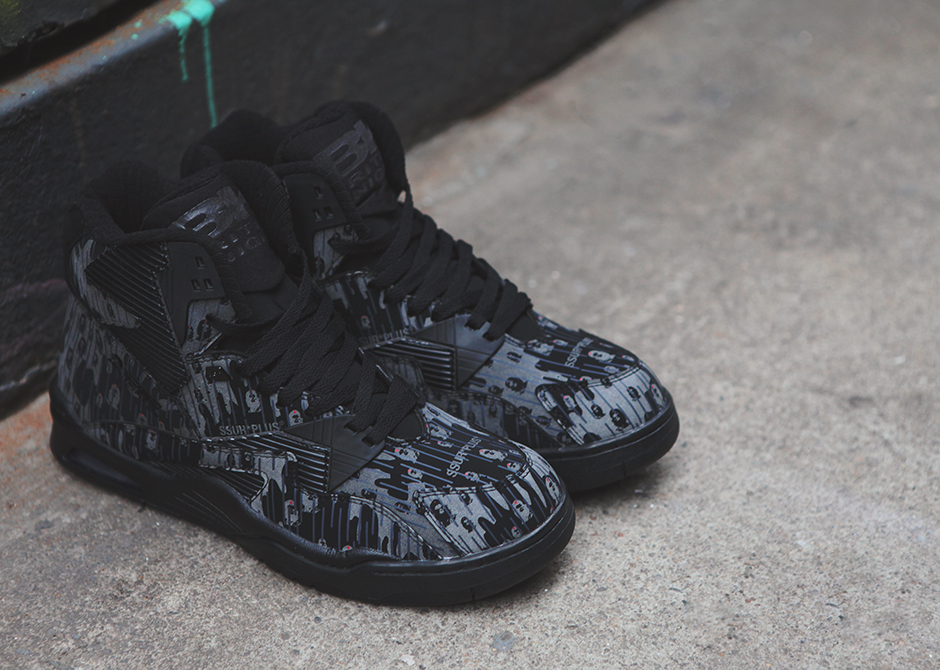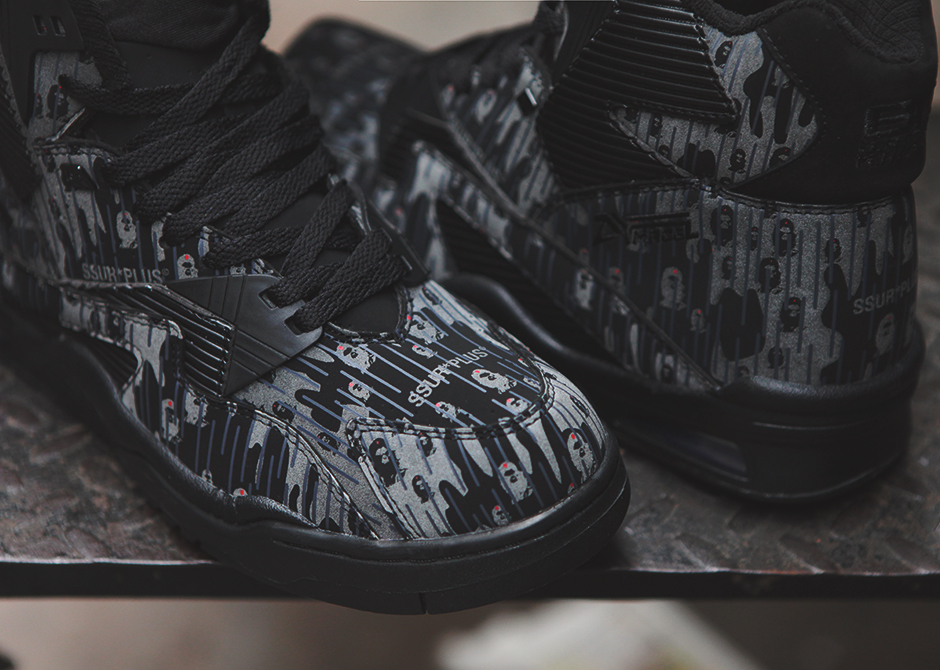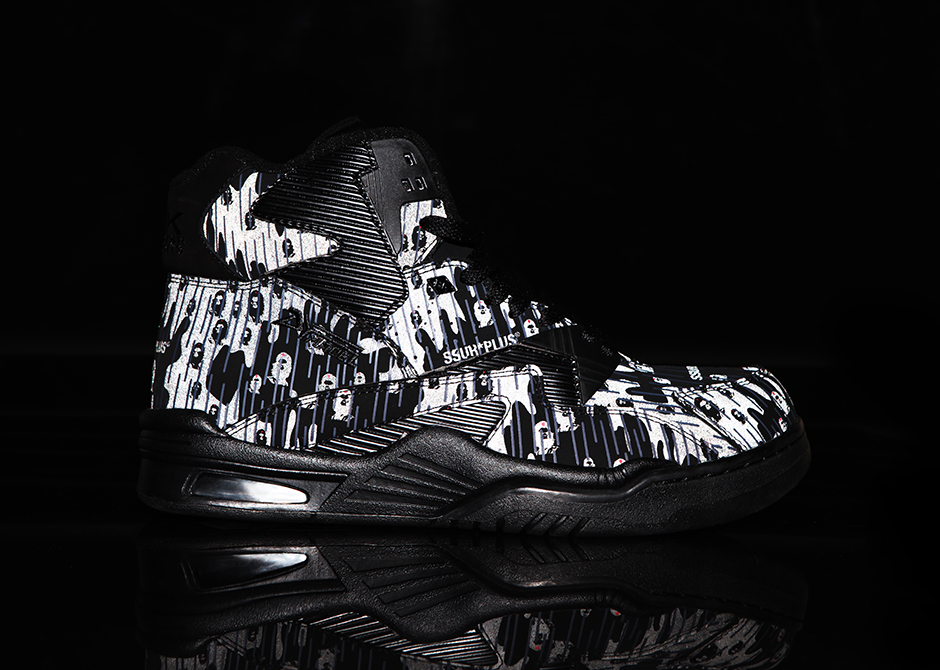 SN:  What was it about the Control Hi that made you want to use it for this project?
Russ:  They look like futuristic moonwalker boots, which to me, are aesthetically pleasing.
SN:  Can you run us through some of the design details of the shoe?
Russ:  Inspired by official issue rain camo, with repeat Rebel Ape (Guerrillas in the Midst) elements and SSUR*PLUS aesthetics.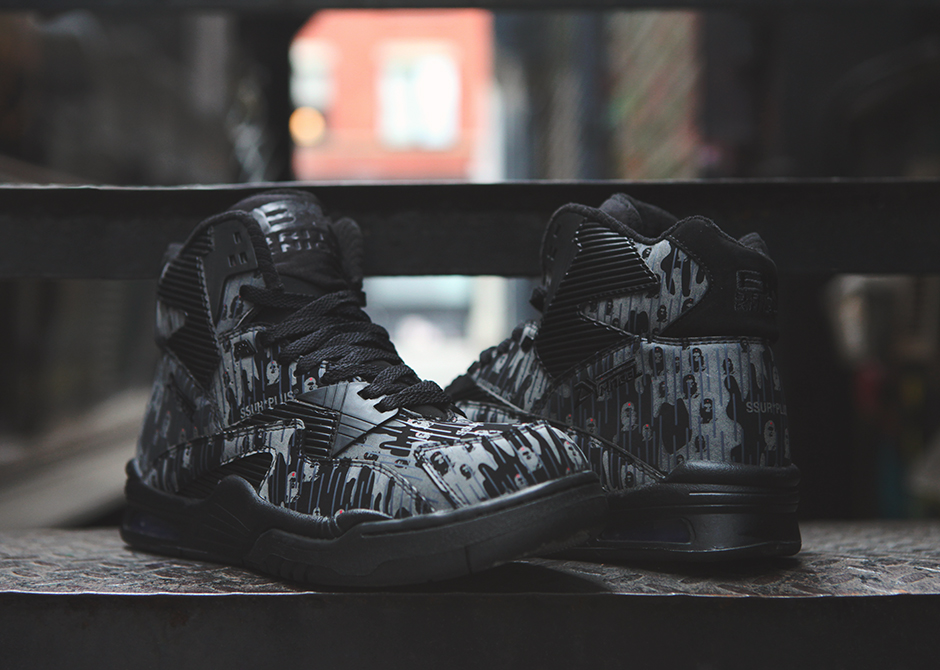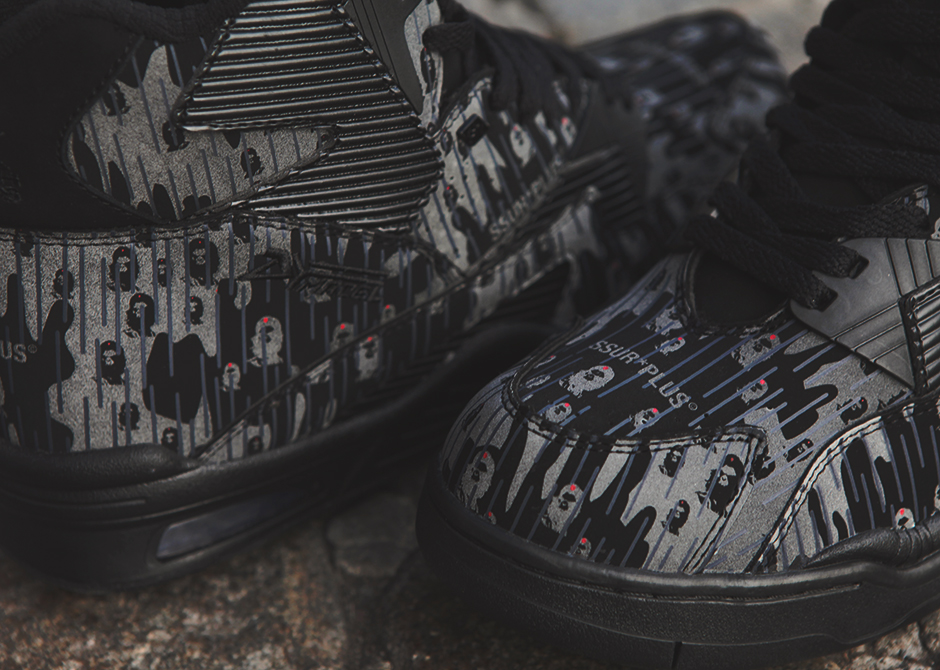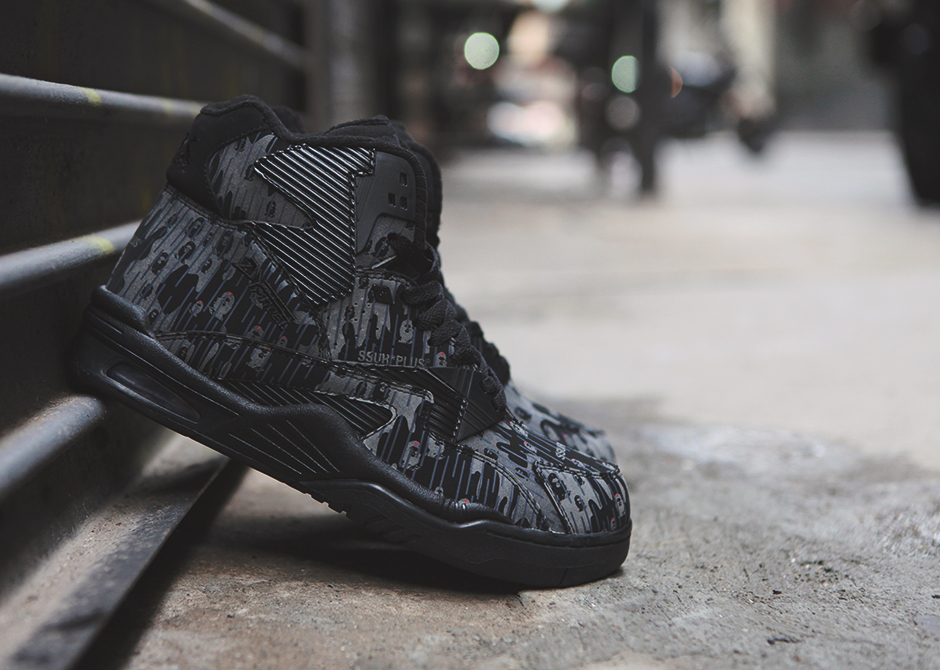 SN:  You haven't been doing too many sneaker collabs lately – what made it the right time to dive back in?
Russ:  Opportunity and timing.
SN:  What's your assessment of the current state of sneaker culture?
Russ:  Sneaker culture hasn't changed much since people started treating their sneakers like their dress attire instead of just for sport – the "don't step on my kicks" era. People have always wanted crispy kicks that are rare and difficult to obtain.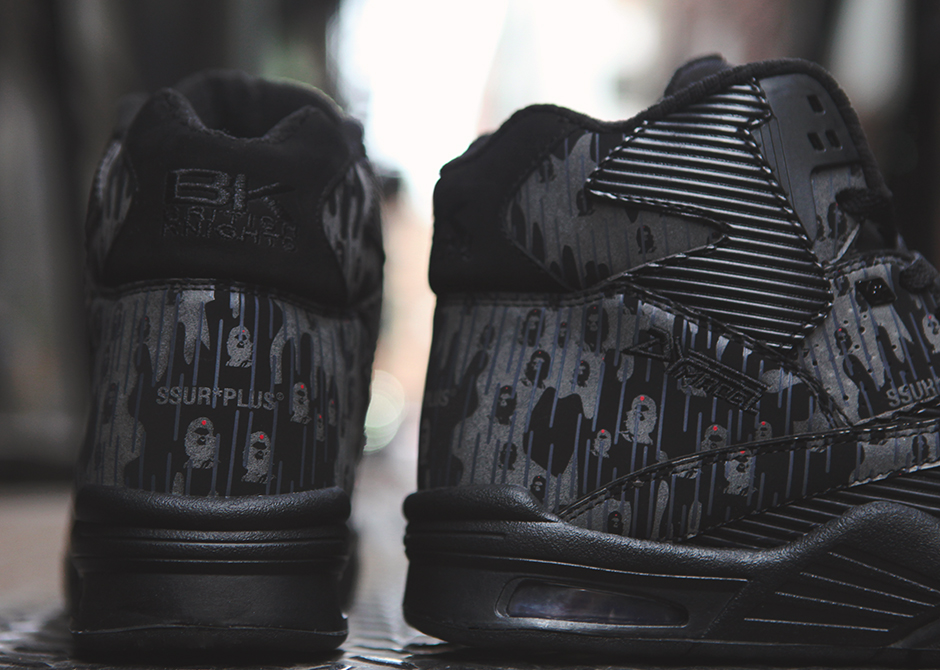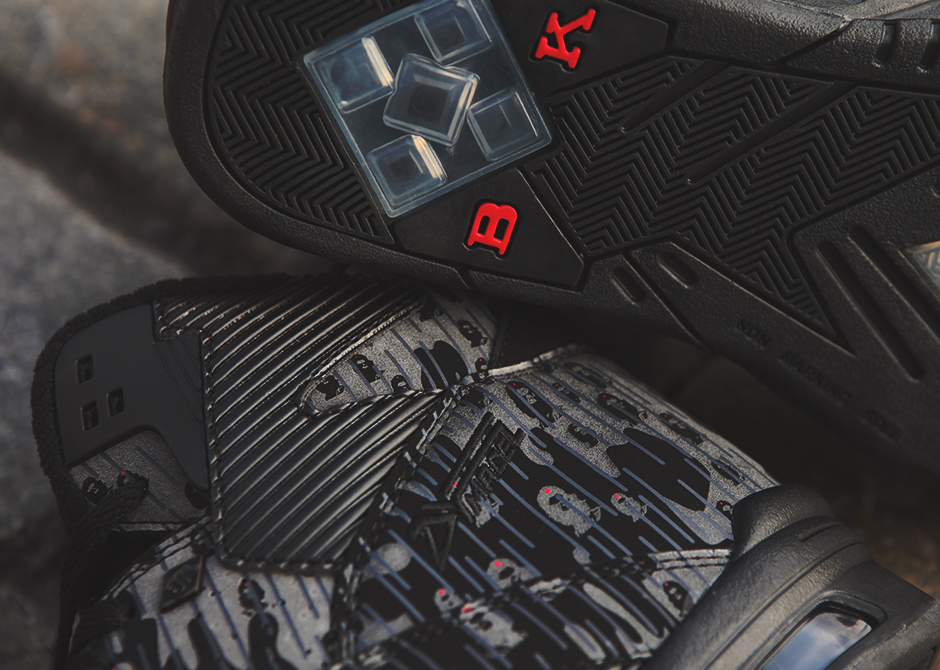 SN:  We know there's a part 2 of the SSUR*PLUS x BK collection coming. Can you tell us anything about what to expect from that one?
Russ:  The inspiration is "The rose that grew from concrete".
The first SSUR*PLUS x British Knights Control Hi colorway will release Friday, October 31st at the following retailers:
SSUR NY
SSUR LA
SSUR SHANGHAI
HYPEBEAST
SHOE GALLERY
BAIT