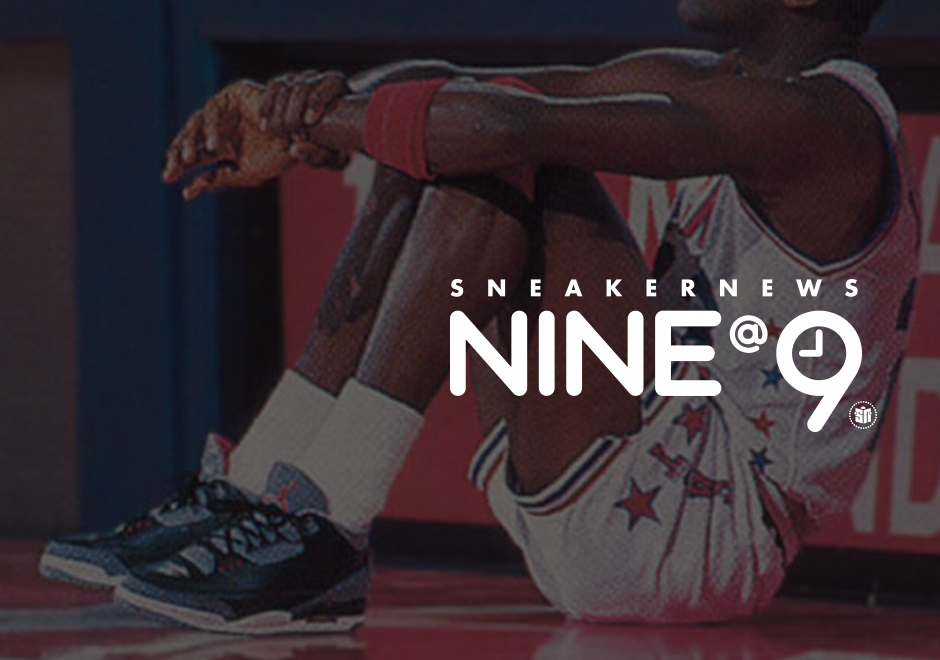 Is the Air Jordan III the best basketball sneaker…ever? Tinker Hatfield's first design with Michael Jordan's signature not only solidified MJ's ties with Nike (remember, he was about to jump ship to adidas), but it created a legend in the world of kicks with the iconic "Black/Cement" colorway. In the 2000s, when the retro movement got really heavy, Nike and Jordan Brand looked to this famous OG colorway to create some awesome (and questionable) sneaker releases – besides the actual retro itself. Yesterday's release of the Zoom Vapor Tours are definitely one of those, but what other Black/Cement-inspired sneakers are out there?
For today's Sneaker News NINE@NINE, we're taking a look back at a collection of sneakers with unabashed usage of elephant print, black leather, grey accents, and red. It all starts with the sneaker that extended the legend of the colorway – the Supreme x Nike SB Dunk Low – and ends with a sneaker for a sport that Nike no longer produces shoes for. Get a hold of our set of nine sneakers tonight and let us know which of these Black/Cement sneakers you either own or would like to add to your budding collection.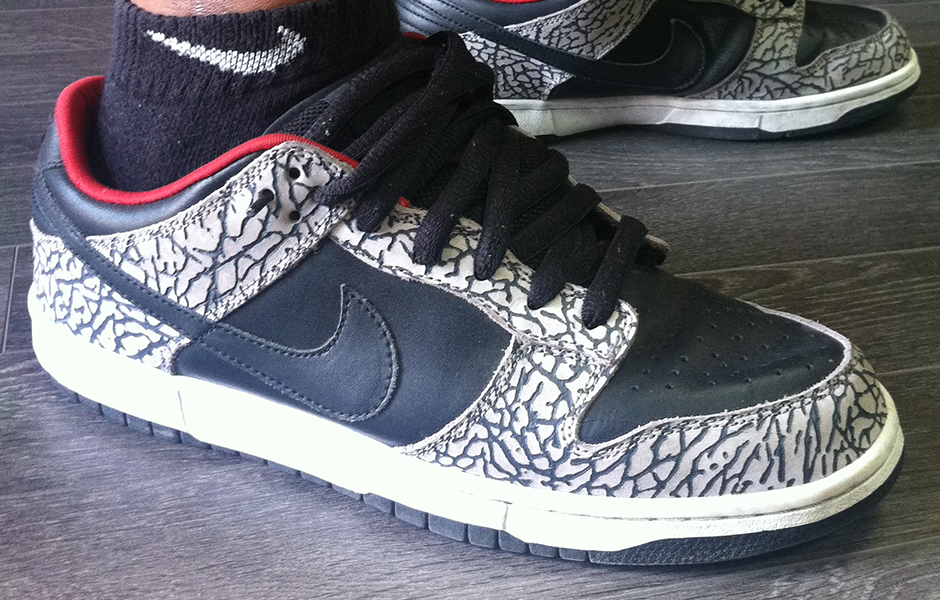 Supreme x Nike SB Dunk Low
There's no arguing that the Supreme Dunks are one of the most iconic sneakers of all-time and certainly a "Hall of Fame" shoe when it comes to the sneakerhead community. These fat-tongued Dunks were transformed with black leather and the cement grey elephant print, completing one of the sickest sneakers ever.
Nike Dunk Low CL "Jordunk III"
Remember those Jordunk releases in 2006? The low-top Nike Dunk, arguably one of Nike's most popular retro silhouettes of that era, was transformed in several different ways by drawing inspiration from memorable Air Jordan releases of the past. The Black/Cement pair was extremely popular due to its semblance to the Supreme x Nike SB Dunk Low, only these were much more attainable as they sold at retailers like mall-friendly Journey's.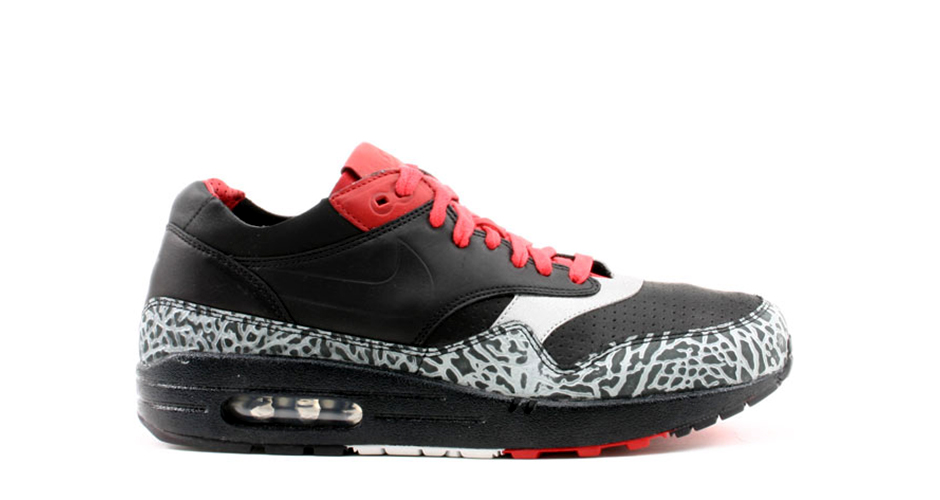 Nike Air Max 1 NL
The short-lived Air Max 1 "No-liner" series was the first instance in which elephant print hit the Air Max 1. Not only that, the unpadded inner liner gave these sneaker an interesting "lux" appeal, and the actual elephant print was "reversed" in that the embedded grooves that made up the iconic print were great and the panel itself was black.
Jordan CP3 Tribute
Safe to say that Chris Paul's signature line is one of the most unexciting in history, but there were a few gems along the way. This Tribute model, which was an offshoot of the actual signature line, took on the famous details of the Air Jordan III. It deserves props for honoring the OG color-blocking, for sure.
Nike SB Paul Rodriguez 2
P-Rod is a big Jordan head, so for the second iteration of his pro model, Nike SB fashioned the P-Rod 2 in Black/Cement style. These were extra-special for its resemblance to the Supreme Dunks as well.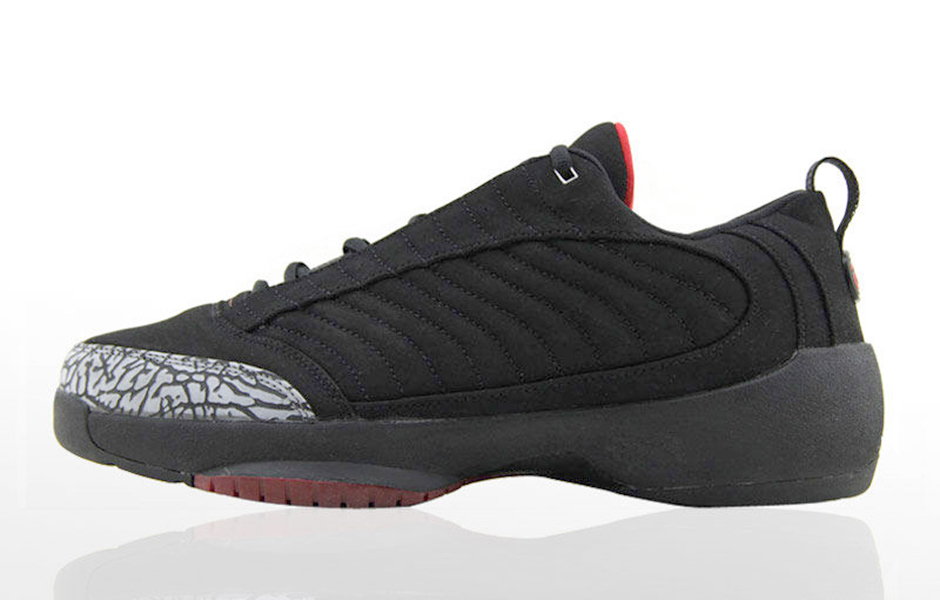 Air Jordan 19 Low
Don't these look a lot like to Zoom Vapor Tour AJ3? The low-top version of the Air Jordan 19 didn't feature that funky mesh, but instead opted for some old-school flair with these Air Jordan III-esque designs.
Jordan Flight 45
In the second half of the 2000s, Jordan Brand pushed forward with a number of offshoot designs like the Flight 45. Even the Air Jordan purists will admit that they looked at this shoe longer than they'd like to admit, and given that this shoe features the actual AJ3 outsole, we might go on to say that this was one of the best "Team" designs ever.
Air Jordan 1 Phat Low
The "Phat" suffix on the Air Jordan 1 refers to the added padding on the tongue and lining. Regardless, we're glad Jordan Brand dropped that nomenclature, but even with its unusual name, these AJ1 Lows were impressive. Again, comparisons to Supreme's Dunk design were voiced frequently.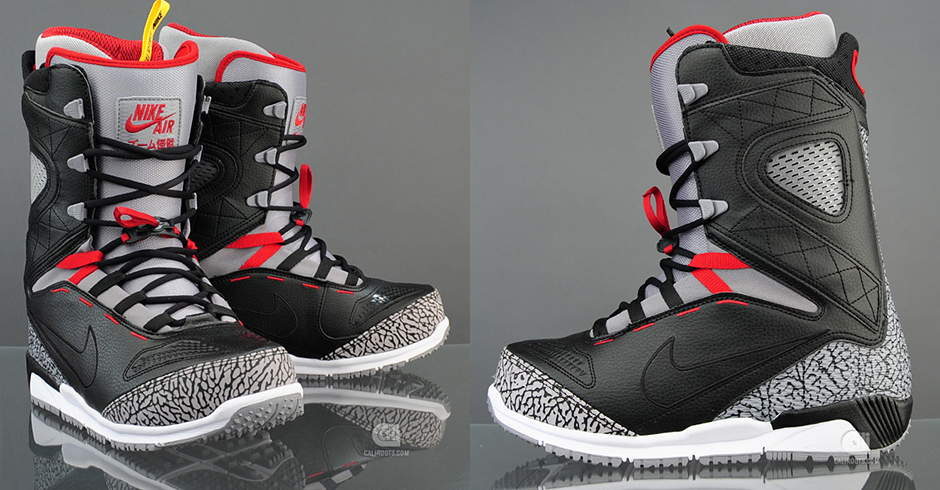 Nike Zoom Kaiju
Though Nike has removed itself from the realm of snowboarding, their boots were head-turners. The popular Zoom Kaiji snoeboarding boot was blessed with the Black/Cement look back in 2012.