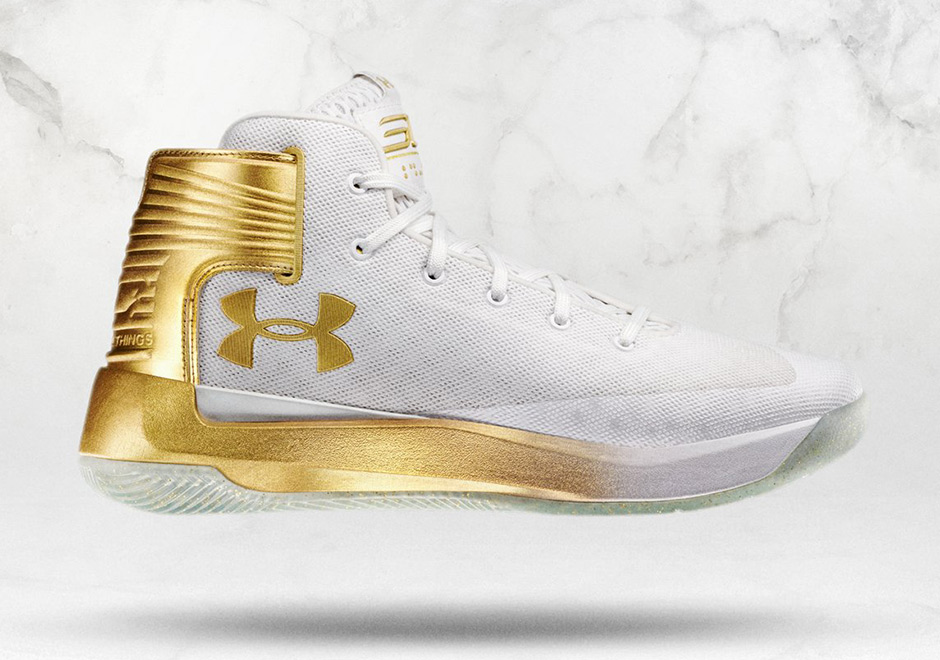 Steph Curry and the Warriors are yet again a lock for the Playoffs, as his Golden State squad is currently the tops in the league in the W-L column. To gear up for the Playoffs, Under Armour has prepared a Curry 3ZER0 – a revised version of the Curry 3 that features a unique heel construction. Tomorrow, Foot Locker will release 30 pairs of this exclusive gold colorway, and each pair is autographed by Steph himself.
Tomorrow, at 10 AM EST, Steph will drop three clues on his Twitter revealing secret locations for this release. The first 10 contestants at each location will win a pair of the shoes.
The new Under Armour Curry 3ZER0 will release on May 1st for $120 at Under Armour retailers in several different colorways.