708773
Guide To The "Triple Black" Ultra Boost by Stadium Goods
This post contains references to products from one or more of our advertisers. We may receive compensation when you click on links to those products. The opinions and information provided on this site are original editorial content of Sneaker News.
Whether you call it "black-on-black", "all-black", or "triple black", there's no doubt that blacked-out sneakers are definitely very in right now. And no black sneaker is held in higher esteem than the adidas Ultra Boost, which we've seen in numerous constructions and collaborations in the coveted "Triple Black" over the last couple of years. We're guessing we weren't the only ones who have lost track of all the all-black Ultra Boost releases so far, so we were happy to that see our friends at Stadium Goods created a handy guide to keep them all organized. Check out a few of the notable "Triple Black" Ultra Boosts below, and see them all at Stadium Goods.
Ultra Boost Uncaged LTD
Link to buy: StadiumGoods.com
Boost fans were hyped when they found out a sneaker with colored foam was finally releasing, which was this "Triple Black" Ultra Boost Uncaged on July 16, 2016. OK, so the upper isn't all-black, but the black Boost makes up for it.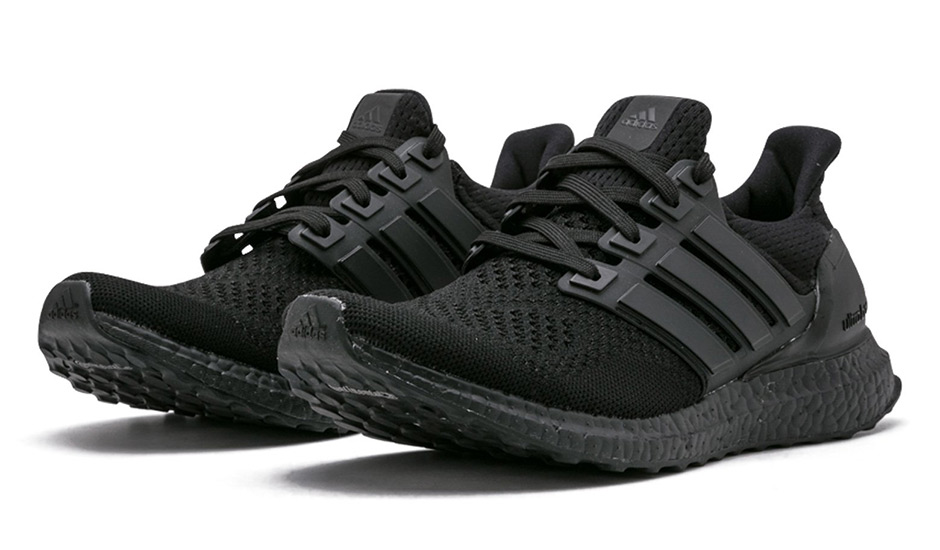 Ultra Boost LTD
Link to buy: StadiumGoods.com
One of the most anticipated and hyped Ultra Boost releases to this day, the sneaker world lost their minds for the murdered-out Ultra Boost that released on December 1, 2016. Everybody needs a pair of these.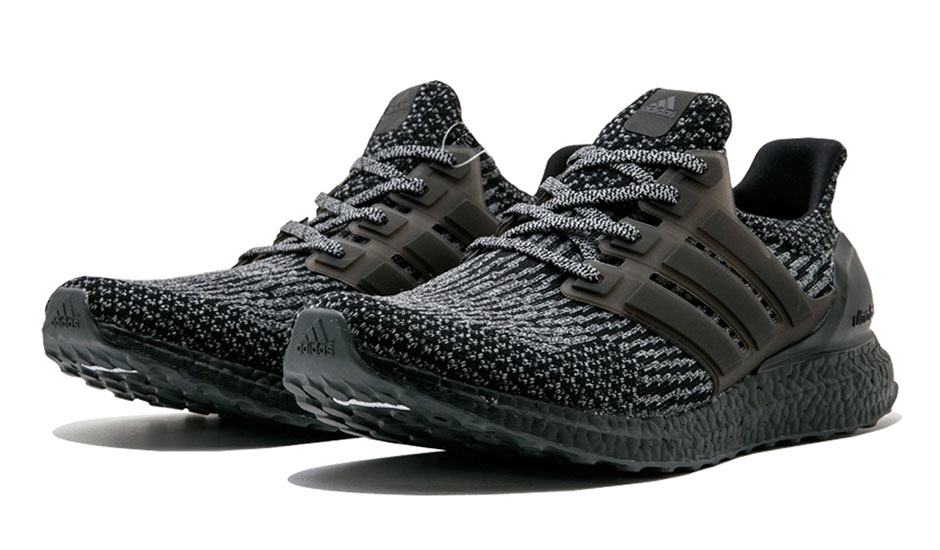 Ultra Boost 3.0
Link to buy: StadiumGoods.com
Of course, the updated 3.0 edition of the Ultra Boost also had to get a triple black look. These have some light grey in the mix to technically rule them out from being truly "Triple Black", but how can you resist that clear black cage and midsole?
Haven x adidas Ultra Boost Uncaged
Link to buy: StadiumGoods.com
Vancouver sneaker shop Haven got the prestigious privilege of creating their very own edition of the Ultra Boost, which they crafted with a unique upper design never seen before or since these released in April 2017. Knowing the the power of Triple Black, that's what they decided to go with for the colorway.