We've already seen the shoes in action throughout two games of the NBA Finals, but we're now seeing what appears to be an official brand image of Steph Curry's newest shoes, the UA Curry 4.
The response to the shoes have been very positive thus far as the Curry 4 features a sleeker, fitted "sock" aesthetic achieved by the knit material around the ankle and a bolder Steph Curry logo placement on the midsole of the shoes. It remains to be seen of Steph will wear an "Away" PE colorway for the upcoming games in Cleveland, or if he'll continue on with this luxurious white/gold pair.
Currently, the Curry 4 shoes are scheduled for an October release, although Steph Curry mentioned that the shoes could possibly be available in September during the Back To School season. Stay tuned for more release information on the Curry 4 shoes and let us know if what you think of the newest Curry sneaker.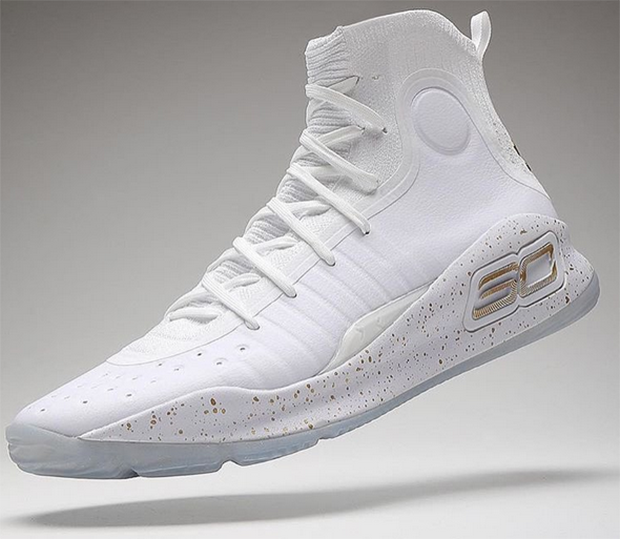 Source: ndp