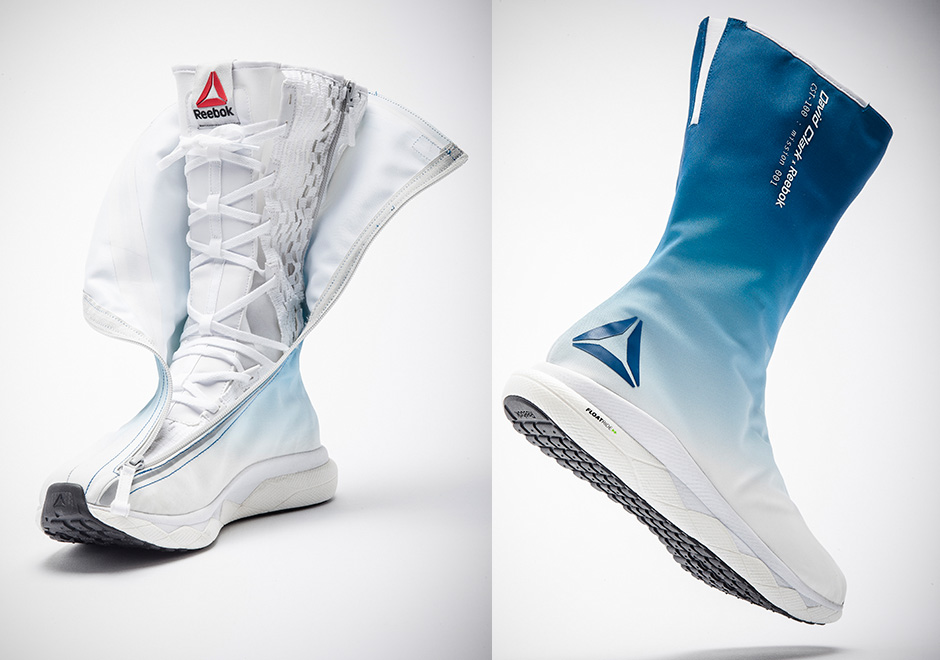 Can you believe there's been no significant upgrades or innovation for the design of space boots in 50 years? Reebok just changed this, with the announcement of their new Space Boot SB-01, a revolutionary new piece of footwear for astronauts. The high-tech space boot by Reebok that will be worn by astronauts on an upcoming mission to the International Space Station features Floatride Foam, the brand's latest innovation that provides lightweight and responsive cushioning.
Designed to accompany the space suits which will shuttle astronauts to and from the International Space Station in Boeing's new CST-100 Starliner vessel, the Space Boot SB-01 will be a godsend for astronauts, providing a more lightweight, flexible, and cushioned footwear option in favor of the the outdated rigid and heavy leather designs.
Get your first look at the Reebok Space Boot SB-01 here, and if you're interested in Floatride Foam, the Reebok Floatride Run is currently available at Reebok.com.