The Nike React Infinity Run series launched in early 2020 to much fanfare. Aimed at reducing injury while delivering a comfortable-enough ride for everyday walking, jogging, or running, the line has become one of the brand's most popular. Recently, official photos of the Infinity Run 4 surfaced.
At quick glance, the running shoe maintains a now-standard build for performance footwear: highly-breathable, knit uppers couples with chunky foam midsoles. Both Flyknit and Nike React construction on the newly-surfaced pair are departures from the Infinity Run 3: the top-half sees a more streamlined arrangement that features durability and flexibility grooves throughout the forefoot, while the bottom-half introduces ReactX foam into Nike's catalog.
According to Nike, ReactX foam took five years to develop and finds the perfect balance between performance and environmental impact. The cushioning compound is injected and not compression molded, reducing the Infinity RN 4's carbon footprint by 43%. Additionally, energy return on the latest Nike Infinity model increases by 13% for a bouncier ride out of the box. The midsole's curved shape and notable dip also suggests the shoe has been designed to help wearers transition from step to step or stride to stride – the Nike Motiva aims to accomplish something similar in a similar package. Lastly, outsole traction covers the entirety of the ReactX foam and boasts rubber nubs, a detail that's sure to preserve the foam better than past models in the React Infinity Run family of products.
Enjoy official photos of four launch styles ahead, while you wait for firm nike.com release details.
For more sneaker news, check out the latest Air Jordan release dates.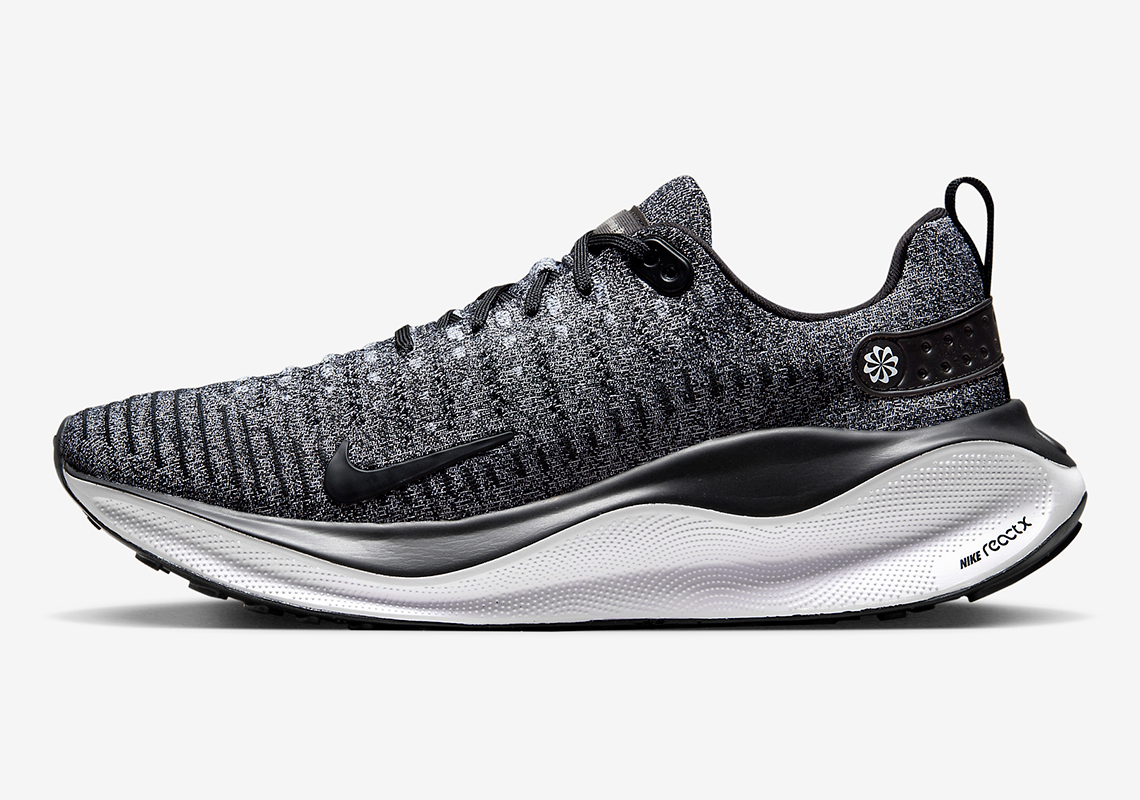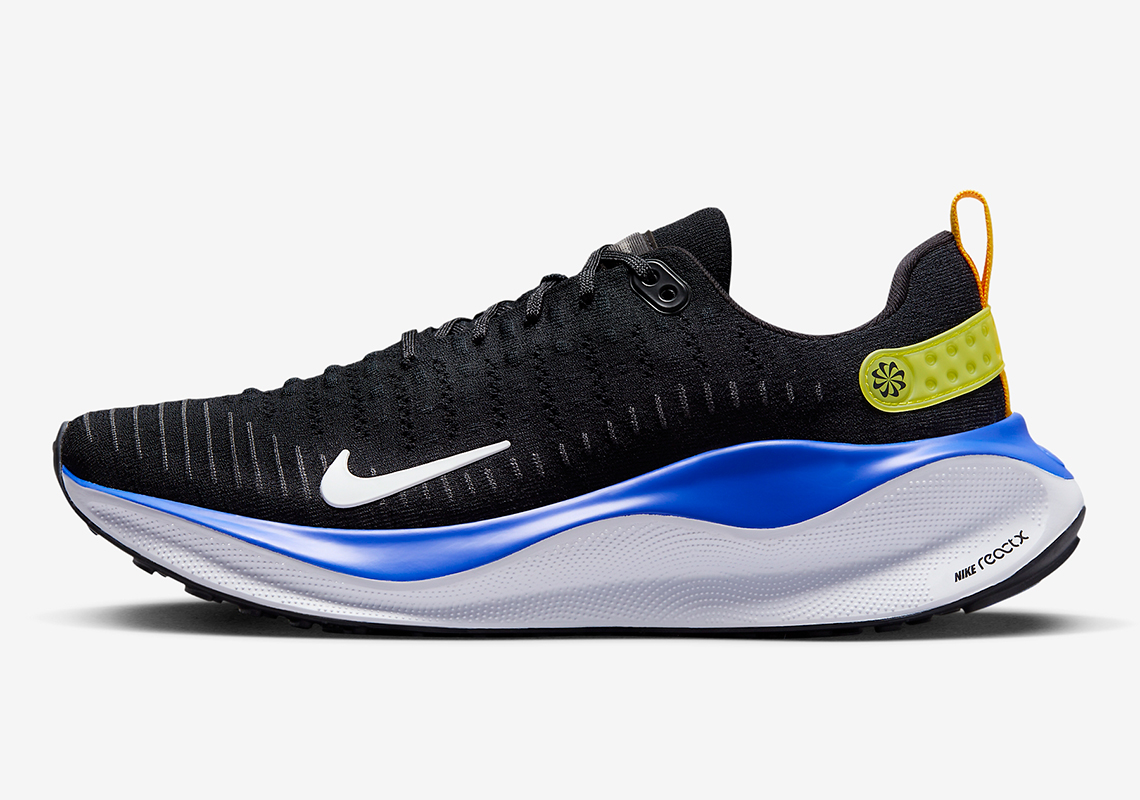 Photos via Nike