There's a rhyme and reason behind every Supreme sneaker collaboration. Don't believe for once that what they come up with is random by any means, because the NYC-based skate/street brand that was founded in 1994 is as thorough with storytelling and bringing ideas to life in shoe-form as any other shop out there. That said, there are plenty of details in the upcoming Supreme x Air Jordan 5 that you should take notice of, and we've broken down
Source: soleseller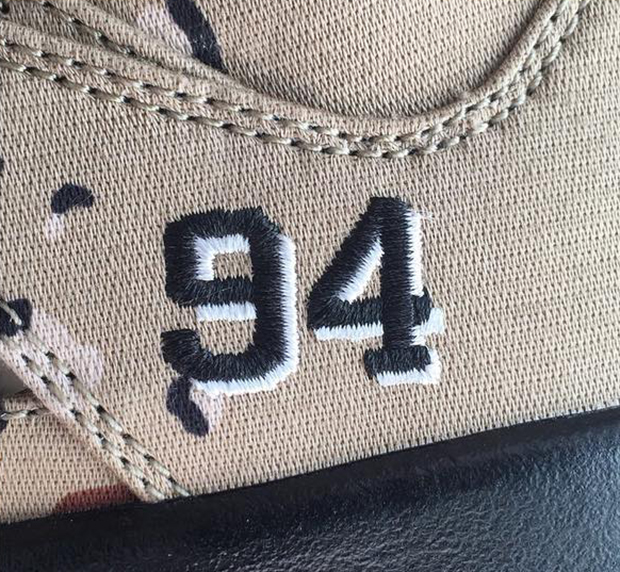 From 23 to 94
One of the dopest details of the Air Jordan V was the "23" stitching that was on the heel. This detail came and went on following Retros, and Supreme pays homage to the awesome PE-like embroidery with "94", which is a nod to the skate/streetwear brand's founding year.
Two Labels On The Tongue
Another hidden detail of the Air Jordan V is the upside-down label that reads AIR JORDAN on the inner side of the tongue. The infamous Supreme box logo joins the fray with a label of its own.
Nope, No Nike Air Yet
Supreme has not been shy about branding on its collaborations. That said, we foresee plenty of SUPREME detailing on the shoes, but you still won't find the one logo we all want on an Air Jordan V – the original NIKE AIR.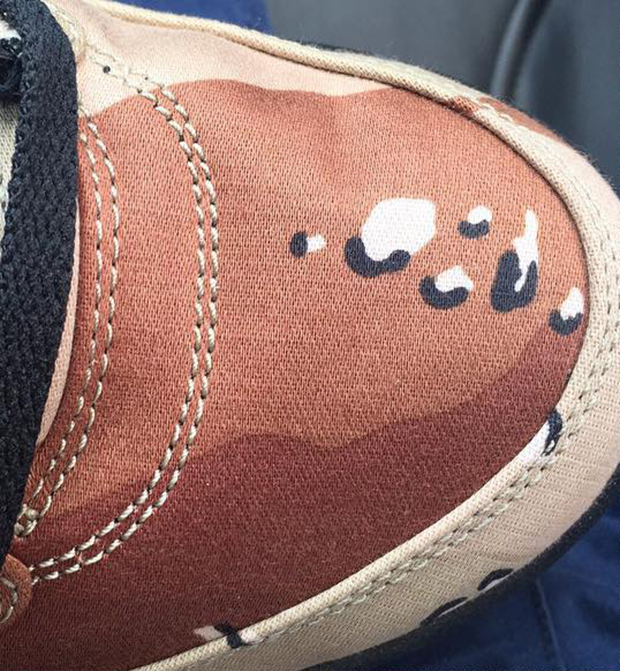 Camouflage Print – A True First For An Air Jordan Retro
Believe it or not, camouflage print has never been used on an Air Jordan release, original or Retro. You may have seen some use of it on the Air Jordan 1 Mid and sneaker customizers certainly went ham, but Supreme gets props for being the first to pull that off. While the inspiration of the desert camo graphic is still unknown, our guess is that it's a nod to the Gulf War that took place when Michael wore the Air Jordan V in the first place.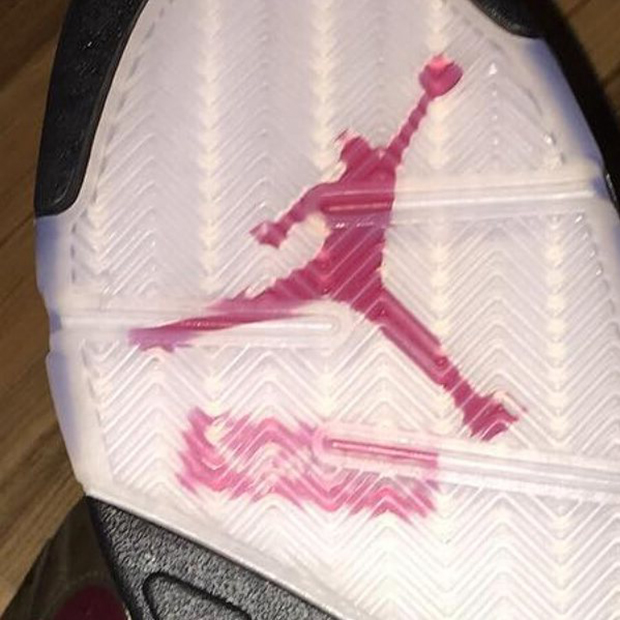 No, You're Not Dreaming
Supreme is on the absolute top tier when it comes to shops that brands want to collaborate with. Still a Supreme x Jordan partnership was the last thing many expected, even when we told you back in January that it was going to happen. This release might be the most hyped of the year, and it's all because of the Jumpman and box logo that is featured on the sole.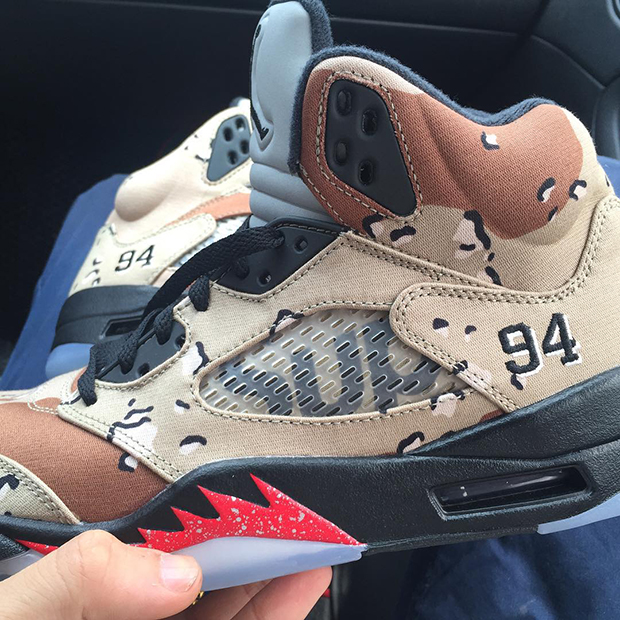 Ode To "Fire Red"
The best part of the Supreme x Air Jordan 5? There are actually three total shoes that are confirmed to release. The other two that have yet to be revealed are said to be tributes to the original Fire Red and Black/Metallic colorways. Still, the "Desert Camo" pair is a nod to the OG with the with the red "teeth" from the Fire Red and speckling details from the Metallic.