We've become accustomed to Nike rolling out Elite trims of existing Kobe signature models, but things are changing for the Black Mamba's 12th shoe. The Nike Kobe A.D. NXT officially debuts today, and it doesn't take long to recognize that the shoe is completely different from the Kobe A.D. shoe. Now that Kobe is past his playing days, designer Eric Avar is utilizing his signature platform for unconventional innovation, and the Kobe A.D. NXT clearly exemplifies that desire to stretch limits. Here's what you need to know about the Nike Kobe A.D. NXT before the shoe officially releases on Monday, April 3rd on Nike.com.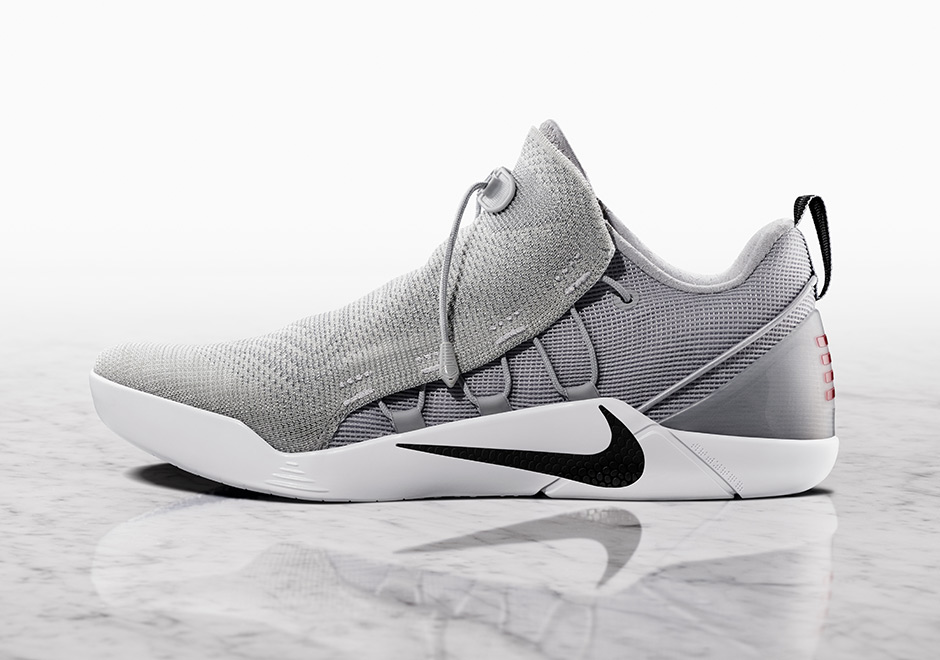 New Animal, Same Beast
While the Elite versions of Kobe signatures were premium extensions of the existing model, the Kobe A.D. NXT is essentially brand new.
New Lace Flow
The Nike Kobe A.D. NXT boasts a brand new lacing structure; while it is completely unconventional aesthetically, it is engineering to promote optimum containment. Different athletes can customize their own fit.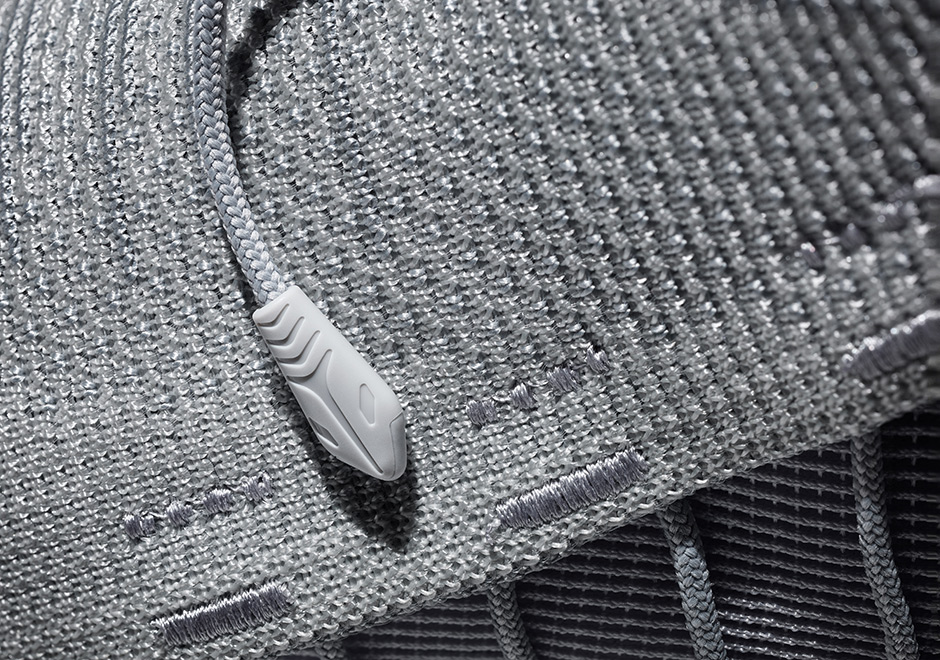 Flyknit Returns
While the Kobe A.D. made use of mesh, the Kobe A.D. NXT welcomes back Flyknit uppers – a mainstay in the Kobe signature series since the Kobe 9. The upper is integrated with the laces which tightens the shoe fluidly.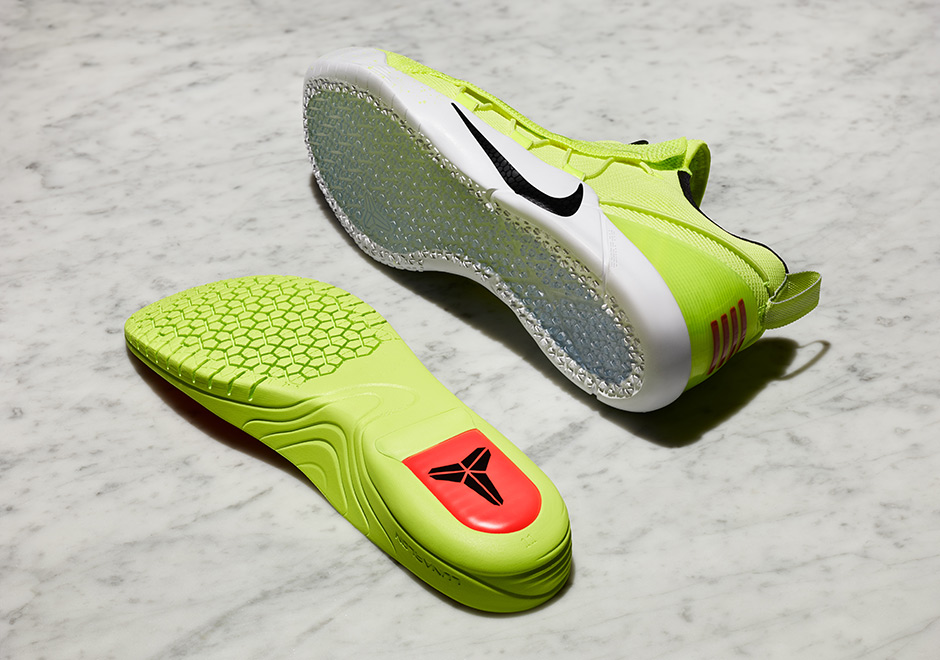 Zoom + Cushion
The drop-in sole features a blend of Cushion foam and Zoom Air at the heel. What's more interesting is that the insole itself is siped at the forefoot to provide even more flexibility.
Floral Arrangement
Nike's desire to hide intricate details into its designs continues with the Kobe A.D. NXT. The circular pattern on the Flyknit is inspired by the lotus flower, representing rebirth and spirituality in Hinduism.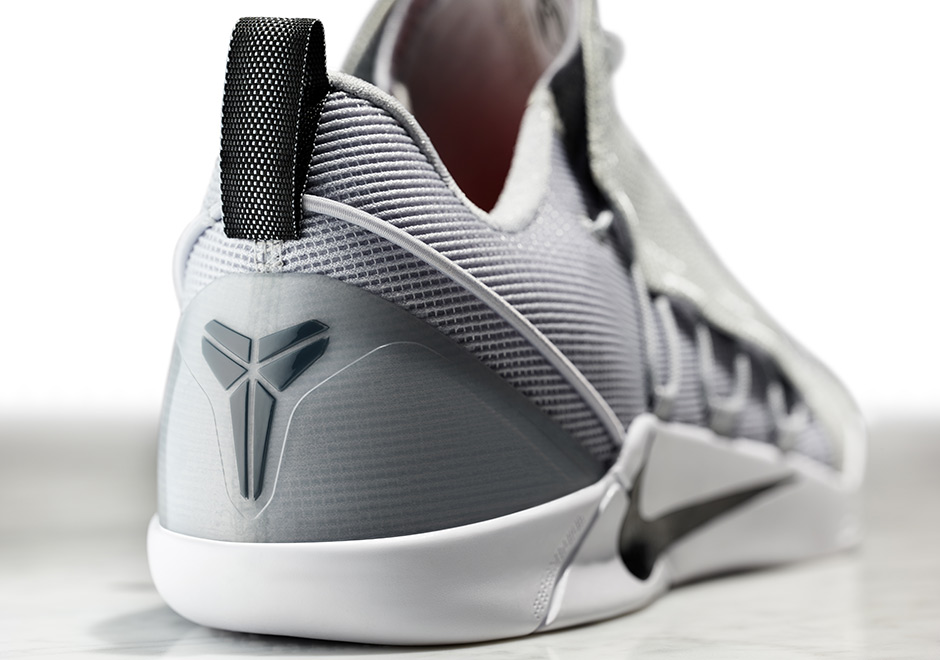 The Mamba Language
The Kobe Code, seen on many of his shoes, returns on this silhouette. The words "unhinge" and "end and begin" are scribed on the midsole of the shoes.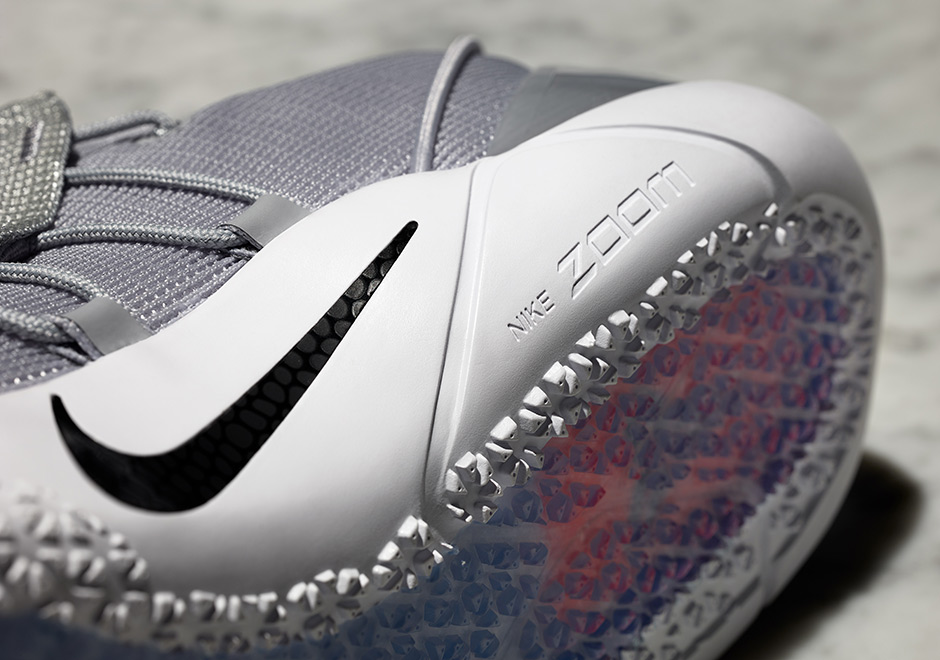 Release Date
The Kobe A.D. NXT releases on April 3rd in Grey and Volt for $200.