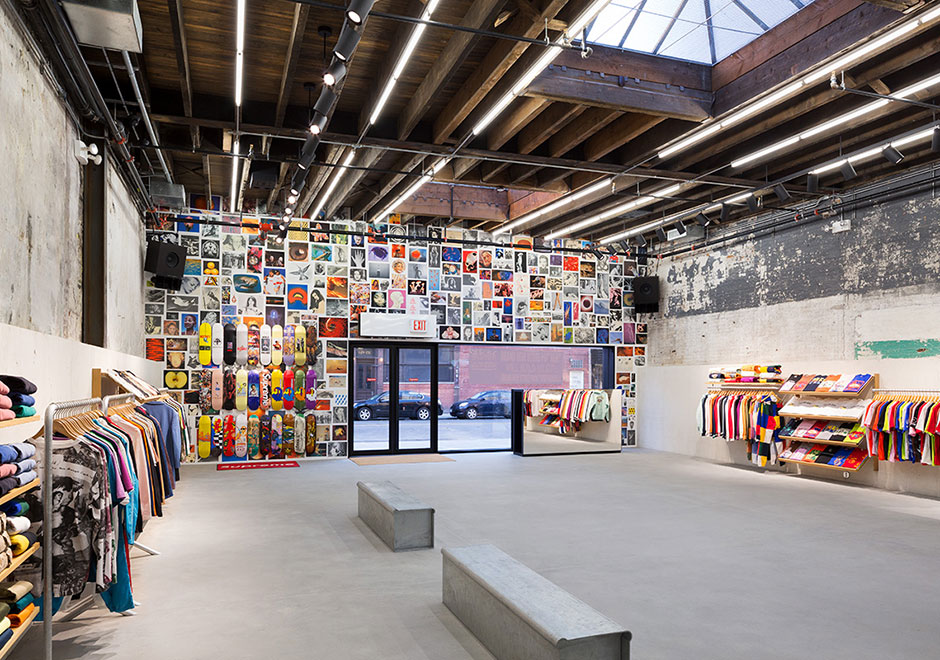 Supreme Brooklyn has officially been unveiled, with a grand opening set for Thursday, October 5th. Located at 152 Grand in the heart of Williamsburg, Supreme Brooklyn will feature all the in-store shopping opportunities as well as a giant skate bowl akin to Supreme Los Angeles. Supreme is widely known for its apparel and accessories, but it has grown as a destination for footwear as well as its limited edition collaborations on skate and sportswear shoes.
Supreme Brooklyn will likely alleviate the massive lines that currently mar Supreme New York on a weekly basis. While foot traffic in Williamsburg during the week isn't nearly as heavy as it is in NYC's SoHo shopping district, the weekends are rather bustling and the arrival of the shop should only increase the number of patrons and skaters traversing the streets.
While no special edition footwear release is known to drop on Thursday, the most iconic of Supreme goods, the box-logo t-shirt, will be available in the store-exclusive Camo-print design.
Supreme Brooklyn
Opening Date: October 5th, 2017
152 Grand St.
Hours: 11am-7pm