Kanye West's legion of footwear has firmly landed on the radar of the masses as his multi-billion footwear empire has been buttressed by the 350, 500, and 700 branches of the family tree. It appears that a new leaf is sprouting on that middle limb as we get a first look at what may be the adidas Yeezy 500 High, seen here in a dark navy/black upper and a solid bone white outsole. The reworked high-top model is a rather seamless extension of the current silhouette, as the signature overlays reach a new apex via an added lace eyelet, while the soft nylon underlay that billow out throw the cut-out frame lends to loose comparison to the Air Jordan 7. Sitting above the unchanged adiPrene outsole, the Yeezy 700 High could possible launch this winter or early 2020. Stay tuned for details and don't fall behind – get caught up on 2019 Yeezys here.
Updated October 23rd, 2019: ASAP Bari reveals an on-foot look at the adidas Yeezy 500 High "Slate".
Updated November 8th, 2019: The adidas Yeezy 500 High "Slate" will release on December 16th.
adidas Yeezy 500 High
Release Date: December 16th, 2019
Style Code: FW4968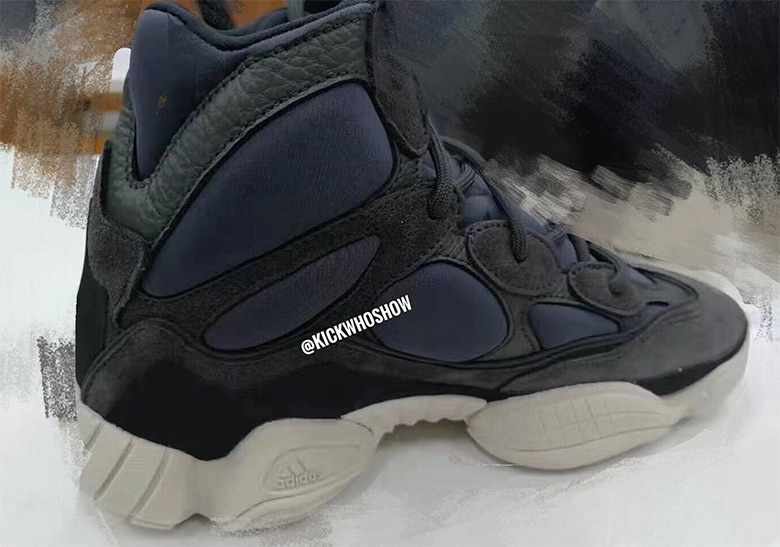 Photos: kickwhoshow