446025
SELECT Preview: Asics GT-Cool
It's no secret that Asics' untapped retro resources run deep, and to the delight of many, a few vintage styles are finally starting to make their way back into production. Classic models like the Gel Lyte III, Gel Lyte Speed, GT-II, and more recently, the Saga II, have been kept alive throughout the years thanks to a devoted segment of the sneaker-loving public who have continually demonstrated their eagerness to scoop them up anytime new colorways surface. In recent years, the demand for the brand's retro runners has absolutely exploded, and as a result, Asics is now digging into their vaults to bring some other very capable silhouettes back to the market.
We already gave you a look at the upcoming Gel Lyte V retro, a natural comeback candidate thanks to its birthright into the Gel Lyte family, but the next shoe slated for a 2013 resurrection is a slightly more obscure '90s Asics relic. First introduced in 1991, the GT-Cool was a popular top-of-the-line runner with an ultra-breathable meshed-out upper and a Coolmax sockliner featuring Asics' forward-thinking split-tongue construction. In addition to its performance-ready makeup, the original GT-Cools also drew attention for their bright splashes of color, which were not only a popular trend of the era, but also an effective way to help your product stand out from the competition.
Despite the GT-Cool's strong run during its original go-around, it never achieved the legendary status needed to make it a no-brainer retro selection. However, now that Asics has started to open the back-catalog floodgates, the Cool has triumphantly emerged as one of the first models to make its present day return. The shoe has all the design components required to succeed in today's retro runner market, but its strongest selling point will be the broadened variety it provides for Asics devotees who have been patiently waiting for the brand's range of classic styles to expand beyond the three or four options that have been in recent circulation.
This fall, the GT-Cool will make its long-awaited return to retail shelves, releasing in three enticing colorways, including a slight revamp of the original green/blue/grey edition. Continue on for release info and a detailed look at the first three drops, and keep an eye out for a collaboration version or two on the way and more colorways to come in 2014. We know that the original Kayano Trainer will be up next after the GT-Cool, and from there, we'll have to wait to see what else Asics will bring back, but be assured that the best may be yet to come, because there's certainly no shortage of worthy selections waiting on deck within their archives.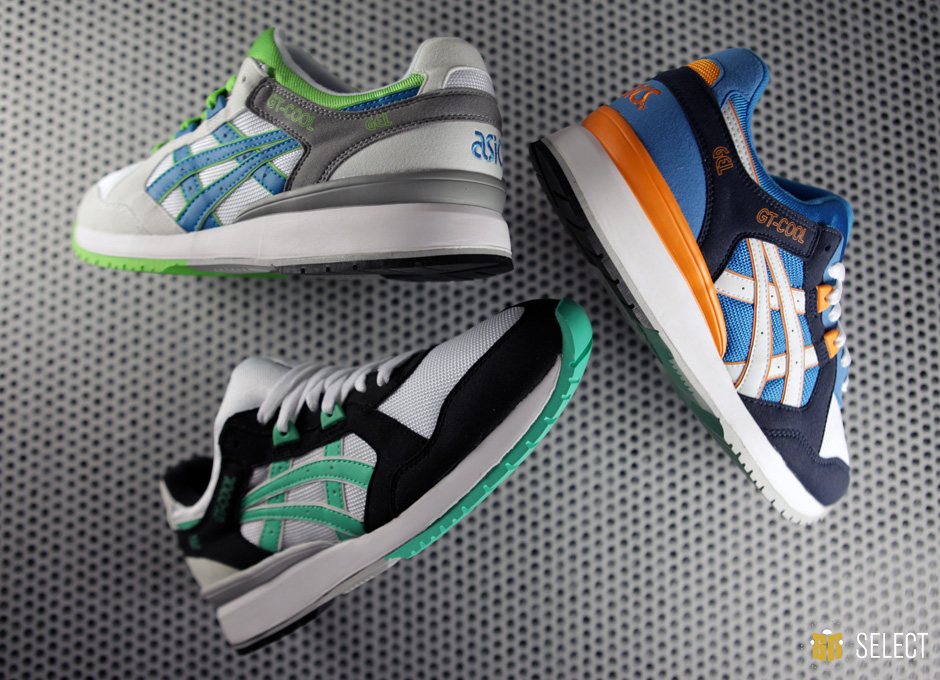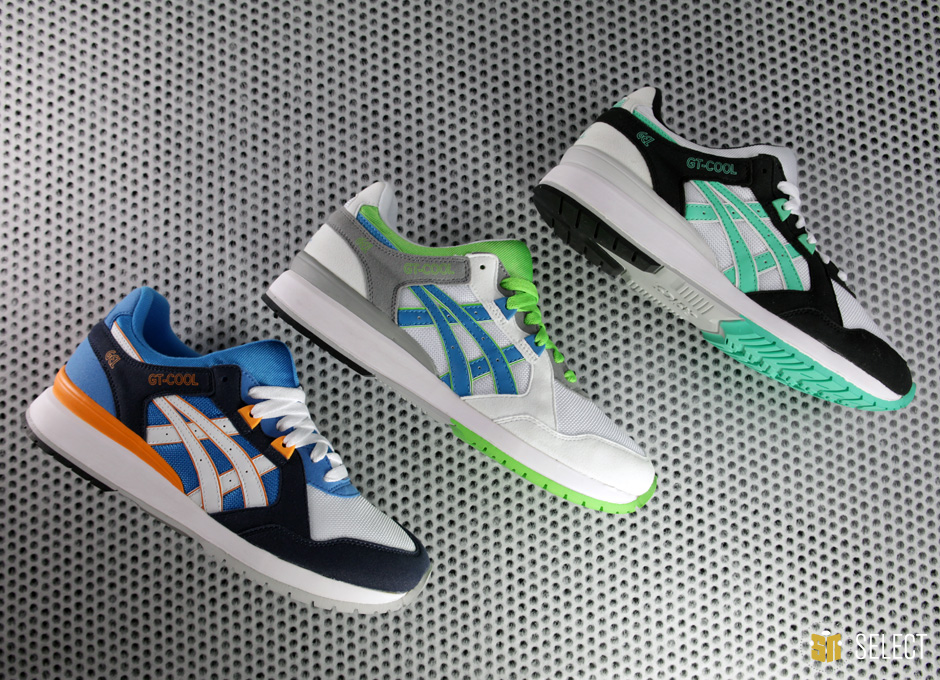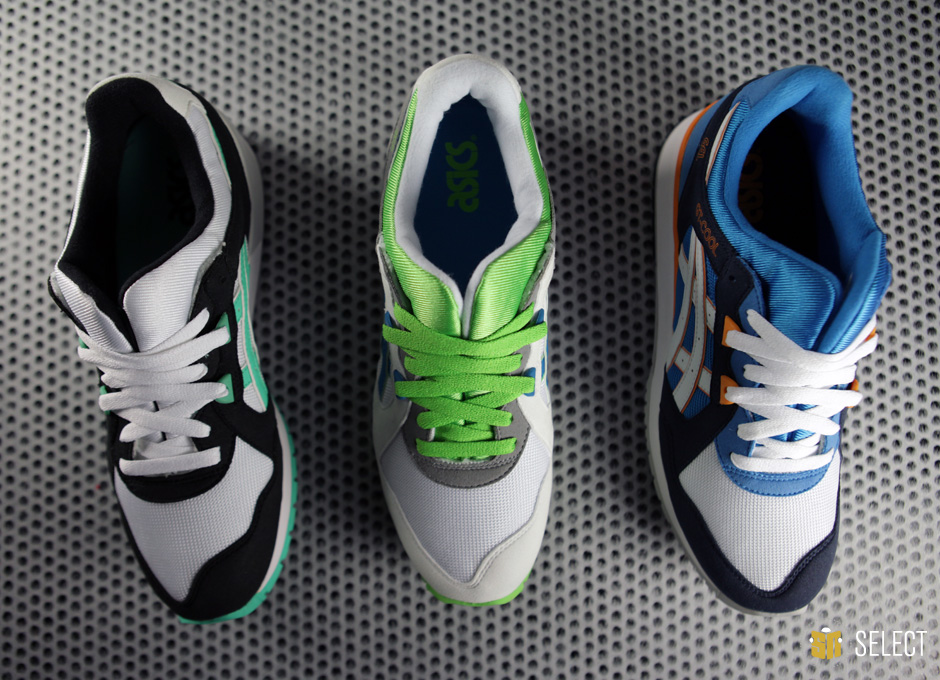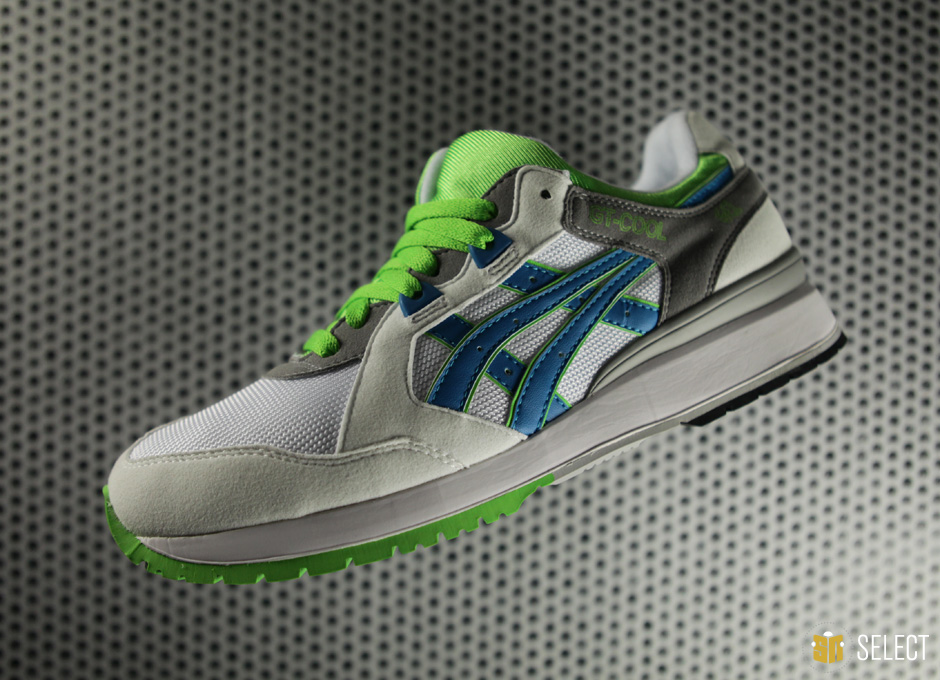 ASICS GT-COOL

White/Pacific Blue
October 2013
$95
ASICS GT-COOL

White/Turquoise
October 2013
$95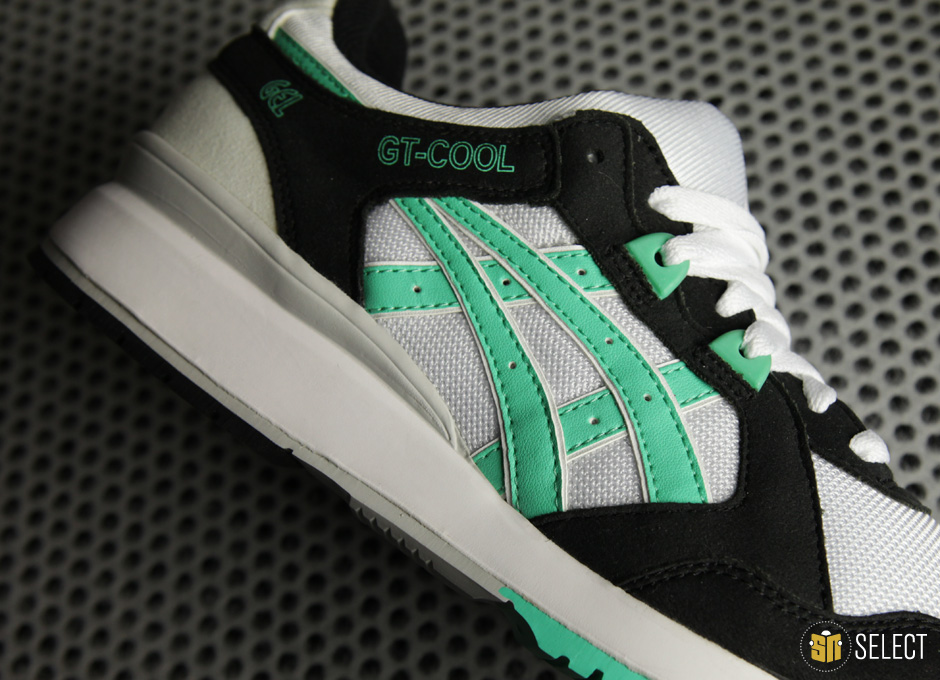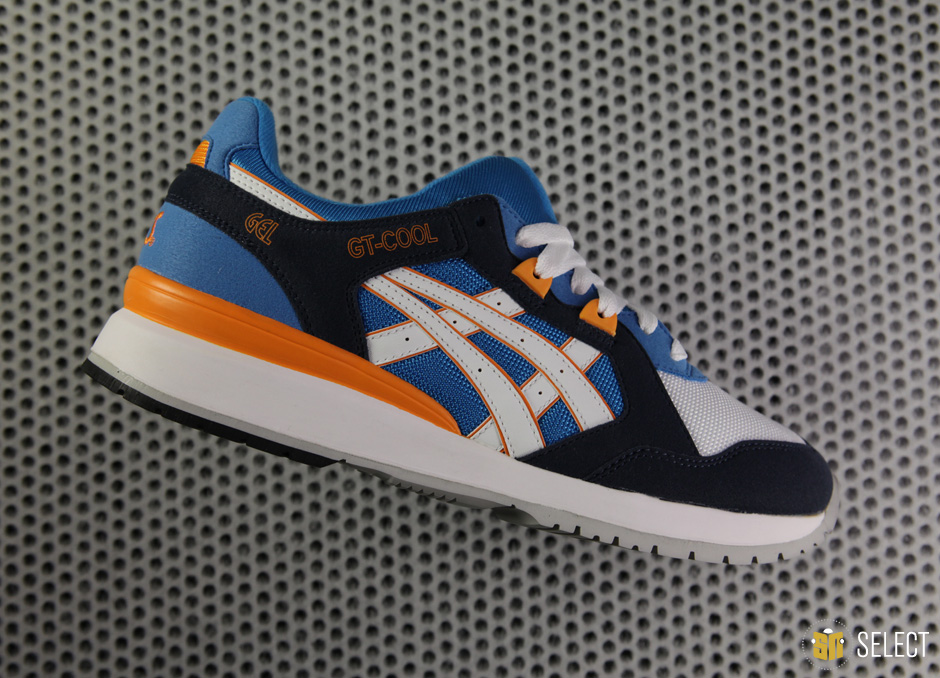 ASICS GT-COOL

Azure Blue/White
October 2013
$95