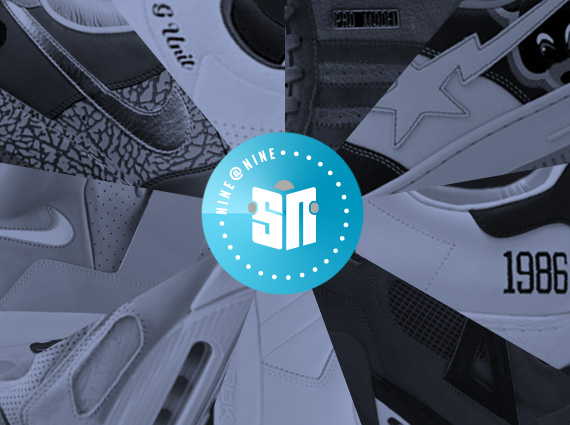 In 2014, rappers are given sneakers with increasing frequency. And we don't mean "given" in the sense of blessed with promotional pairs ahead of the release date, but rather they've had more and more opportunities to channel their personae into limited footwear collections thanks to the support of sneaker companies. This process didn't happen overnight though, it took a couple of decades of endorsements before the floodgates really opened as far as special SMUs went. You of course have to give credit to Run DMC back in the '80s for championing their adidas, and to a lesser extent LL Cool J for linking up with Troop (Although fellow Queens rapper MC Shan didn't approve).
The hip hop mogul-model that emerged in the late 1990s deepened these sort of partnerships and eventually had rappers launching their own lines with sneaker companies. Those sort of full fledged collections are of course in the minority – more often than not you see an MC linking up with a Nike or an adidas for the sake of one or two shoes. Gathered here are some of the more significant entries into that category of rapper-associated sneakers from the past decade or so. Continue reading for this latest edition of our ongoing Sneaker News NINE@NINE series and then let us know in the comments if you've got any particularly fond memories associated with the shoes listed.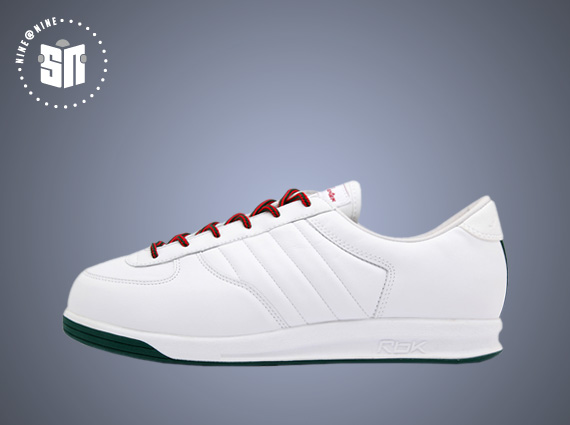 Reebok RBK S. Carter (Jay Z) – 2003
Jay Z once again channeled his hustler's spirit with this one, borrowing heavily from the legendary Gucci Tennis '84 model that was once a symbol of street power. The sneakers sold out in record time thanks to a campaign that included print ads and a tie-in mixtape. Don't forget Kanye West even colored up a few pairs.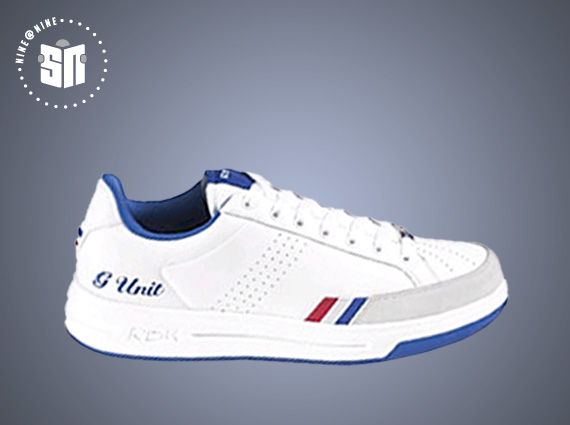 Reebok G Unit G-6 (50 Cent) – 2003
Long before he pitched for the Mets, 50 Cent pitched his own line of Reebok sneakers. His G Unit collection was apparently pretty lucrative for the rapper – he claims to have made $80 million off the deal and even outsold Jay Z's S. Carter range with the brand.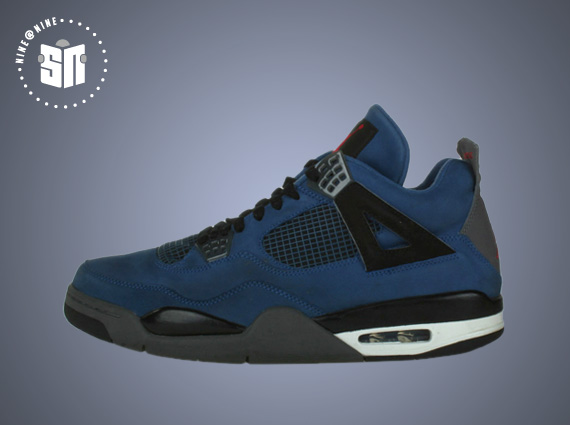 Air Jordan 4 "Eminem" – 2004
No doubt the toughest pair to track down in this entire compilation. There have been no small number of Eminem products from both Nike and Jordan Brand, but this Air Jordan 4 just might take the cake. The sneakers were limited to just 50 pairs produced for friends and family, and coincided with the release of his Encore album.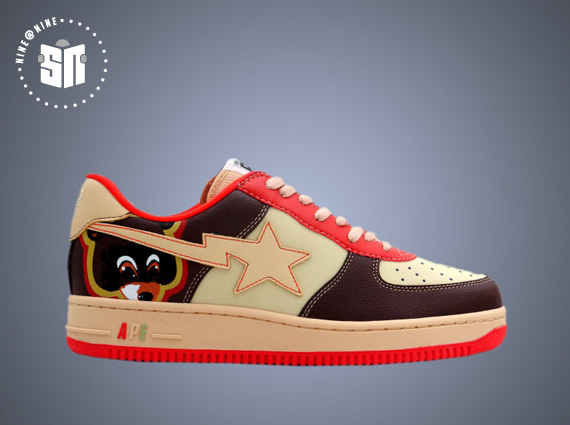 Kanye West x A Bathing Ape Bapesta – 2006
Kanye had his hand in a bunch of sneaker projects before eventually running his own show with the Yeezy line. This one obviously came from a time when he was still big on Bape and the whole bear mascot – both of which he has since left behind. Bapestas were never too easy to acquire, but this pair set the bar even higher with its limited release.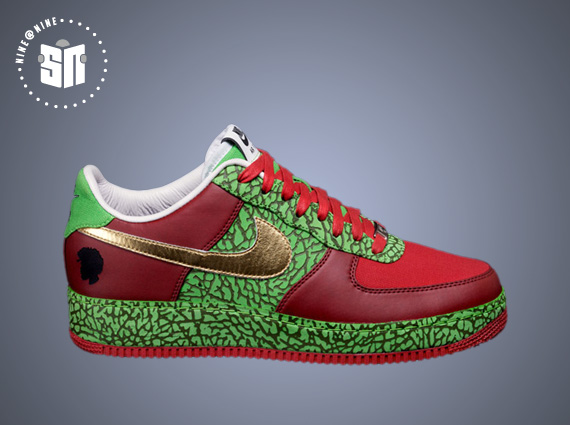 Questlove x Nike Air Force 1 Low – 2008
Not a rapper per se, but Questlove definitely deserves the nod here on account of his sneaker acumen. Near the peak of power for the Nike Air Force 1 he created this sneaker as a part of the Nike 1World project. The loud sneakers sported elephant print at a time when it was a bit more sacred and debuted in NYC at Alife via a Questlove DJ'ed release party.
Nike Air Yeezy (Kanye West) – 2009
You've heard of this one, right? Kanye West teamed up with Mark Smith out in Beaverton, and the rest is history. The Nike Air Yeezy remains the high point for many in terms of rapper-created shoes, thanks to Kanye's keen eye for design and the fact that he actually got his own silhouette instead of just a special colorway.
Dizzee Rascal x Nike Air Max 90 "Tongue N Cheek" – 2009
Dizzee Rascal linked up with fellow Brit Ben Drury for the Nike Air Max 90 "Tongue N Cheek", which coincided with his 2009 album of the same name. They even created a promo video in which Dizzee stomped around in the sneakers while flanked by Drury's designs. Don't forget that he also had that Nike Air 180 and Nike Air Force 1 pair – trainers by the ton indeed.
Run DMC x adidas Originals Superstar 80s "My Adidas" – 2011
The Run DMC x adidas partnership is probably the most important of all those mentioned here, as it was the first move that legitimized rapper/sneaker company relationships. Decades after the Hollis crew first told us about their adidas they came with this sneaker, which was limited to just 1,986 pairs and featured a faux gold dookie rope detail for the dubrae.
Big Sean x adidas Originals Pro Model "Detroit Player" – 2012
Big Sean beat GOOD Music boss Kanye West to the punch in terms of adidas designs. It all started back in 2012 with this super red version of the adidas Pro Model dubbed the "Detroit Player". These were a much more limited affair than his second go-round with the brand, with only 380 pairs being released to the public.