Just like with watches, designer handbags, high-end blue jeans, or anything else that comes at a price in the fashion world, sneakers have certainly had their fair share of copies, bootlegs, knock-offs, or whatever else you want to call the cheap imitations of popular name-brand shoes. Counterfeit Air Jordans are certainly the most prevalent bootleg sneakers on the market, and while we all know you can find awful-looking fake Jordans on eBay or your local flea market, there are plenty of other rip-offs out there, too.
But we're not here today to talk about the terrible fakes trying to be passed off as the real deal, instead we're going to look at the sneakers that hit the market being sold by legitimate (or semi-legit in some cases) brands that had obviously ripped off the shoe's design from an already existing, usually classic model. From Hood By Air to Phat Farm, these bitten sneakers have had all kinds of varying degrees of success and acceptance in the sneaker world. Keep reading for a review of the fifteen most shameless and notorious sneaker knock-offs ever.
Ari "Menthol 10"
These aren't so much a knock-off as they are a clever parody. After all, Newport cigarettes do have a similar logo as the Swoosh. If anything, you could say Nike ripped off the Swoosh from Newport, since the cigarette brand had been using their "upside down Swoosh" since the 1960's. Noticing the similarities between the two logos, artist Ari Saal Forman created the menthol flavored sneakers in the mold of the iconic Air Force 1, complete with a cigarette-style shoe box. After dropping a limited run of about 250 pairs in 2006, Ari was hit with a cease and desist from both Nike and Newport, leaving the sneaker very rare, but also giving it a legendary status in the process.
BAPE Bapesta
The most accepted knock-off ever? Bapestas were everywhere in the mid-2000's, as one of the biggest trends in the sneaker world. And the colorful kicks weren't just cheap, imitations, either. They were actually outdoing the quality of many of Nike's Air Force 1's at the time. We're still not sure why Nike never tried to sue BAPE for taking the silhouette of the Air Force 1, but we're glad they didn't. While not the force (pun intended) they were in the mid-2000's, Bapestas are still going strong today in their ever-changing array of colors and materials.
Greedy Genius Air Force 1/BAPE Copies
Basically, Bapestas for people who couldn't afford Bape.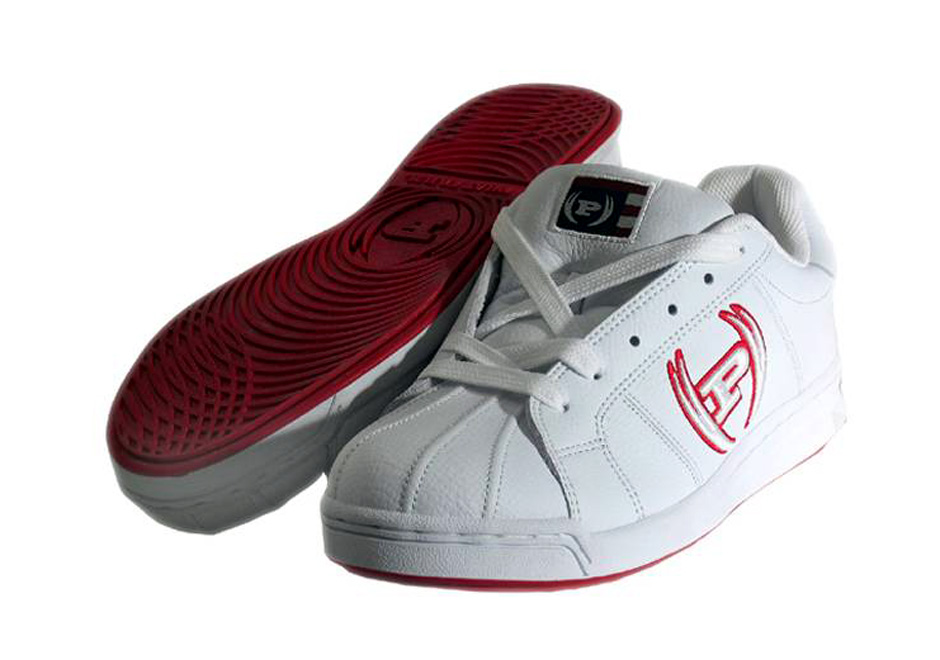 Phat Farm Shelltoe
Ah yes, Phat Farm. It's a brand that many wish they never bought, and might not admit to ever owning. While sneakerheads may turn up their nose to Phat Farm, Russel Simmons' brand provided affordable and (semi) stylish kicks to the urban community for years. One of their most popular sneakers ever was the adidas Superstar rip-off, which will likely go down as nothing more than that: a cheap imitation of a classic sneaker.
Mag Costume Edition
This was a new one for the sneaker world. An officially licensed replica of Mary McFly's famous Nike Mag from Back to the Future Part II, intended to be used for Halloween costumes. Even though they were made with a lower quality than the official Nike Mags from 2011 and devoid of all Nike logos (since they weren't actually made by Nike), resellers wasted no time getting their greedy paws on most of the pairs anyway, and you can now find the costume Mags that retailed for $98.99 on eBay for $200+.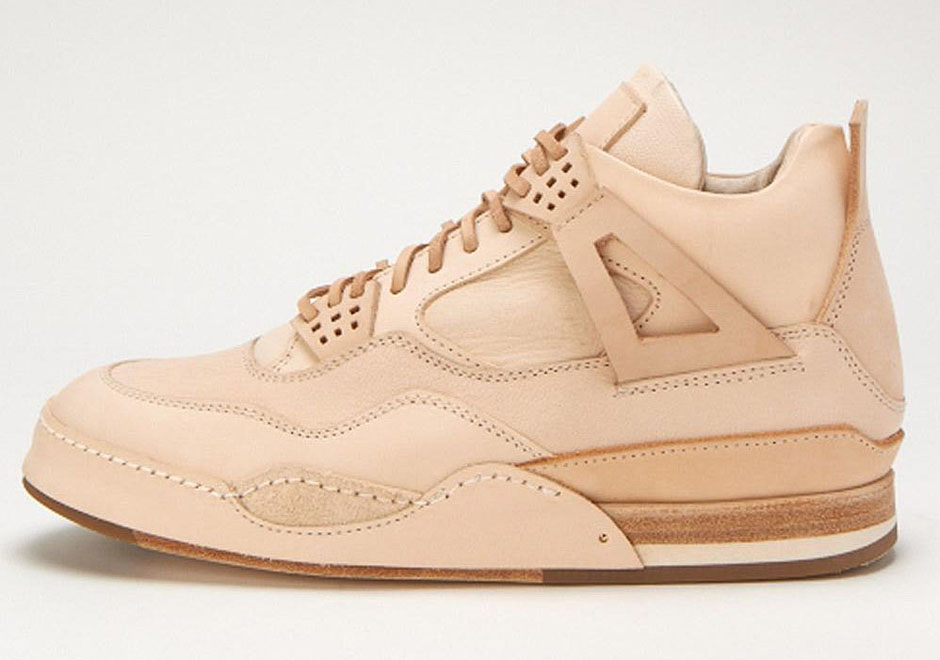 Hender Scheme Air Force 1, Air Jordan IV, etc.
Call them a re-make, homage, art project, or rip-off, but there's no denying these luxurious, handcrafted, all premium leather replicas of iconic sneakers by Hender Scheme are pretty damn nice. It's hard to consider them fakes when they're made with better materials and craftsmanship than the originals.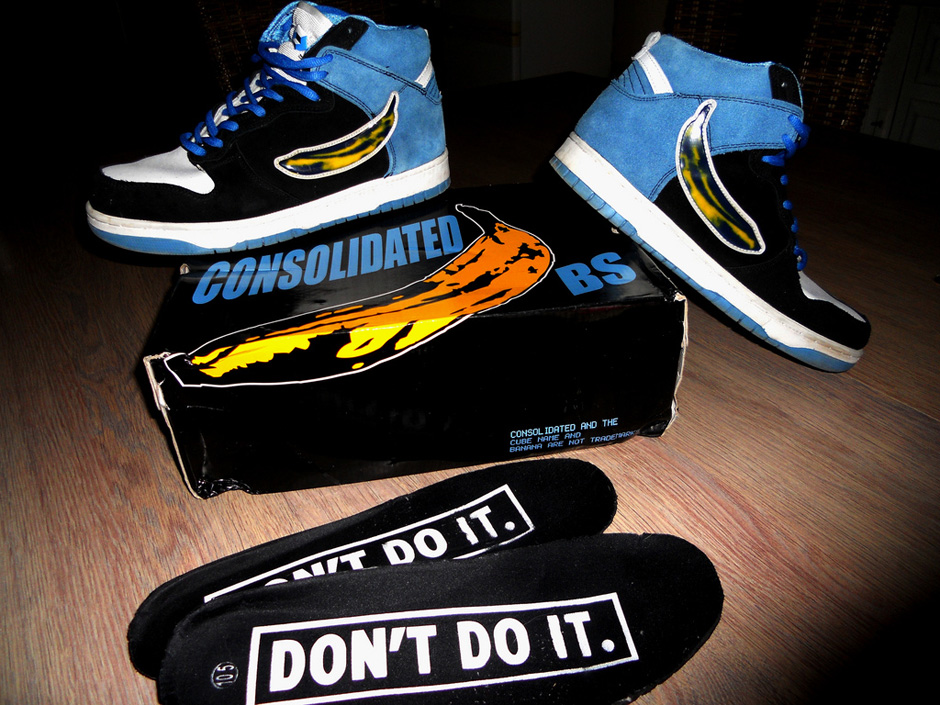 Consolidated Skateboards "Drunk BS"
The younger skaters may not even know this since a pair of Janoskis are on the feet of about seven out of ten kids at the park, but Nike was not always as accepted as they are now in the skateboarding community. One of the most vocal skate brands against the emergence of the mega-corporation into skateboarding after the Dunk exploded in the early 2000's was Consolidated, who went as far as producing the "Drunk BS" copied after the Nike SB Dunk with bananas instead of Swooshes and their "Don't Do It" motto. The satirical knock-offs are now a collector's item, and Consolidated is actually still at it with Nike, recently releasing board graphics with satirical "extreme" and "hip" versions of Nike executives Mark Parker, Phil Knight, and Sandy Bodecker.
Hood by Air "Cool Grey"
This dress-shoe-ized version of the "Cool Grey" Air Jordan XI is a great example of a high-end fashion brand getting away with an accepted knock-off thanks to its high price and designer appeal. Would any goth ninjas have bought these if they only dropped at your local flea market? Didn't think so.
FUBU Spiz'ike
The once respected urban brand that could be found on any rapper worth his weight in throwback jerseys in the late 90's and early 2000's has since become somewhat less prestigious. FUBU may have hit an all-time low when they dropped these Spiz'ike rip-offs, complete with a bootleg Air Force 1 sole thrown in for good (bad) measure. Sorry, FUBU, unlike what it says on the midsole, there's nothing "classic" about these.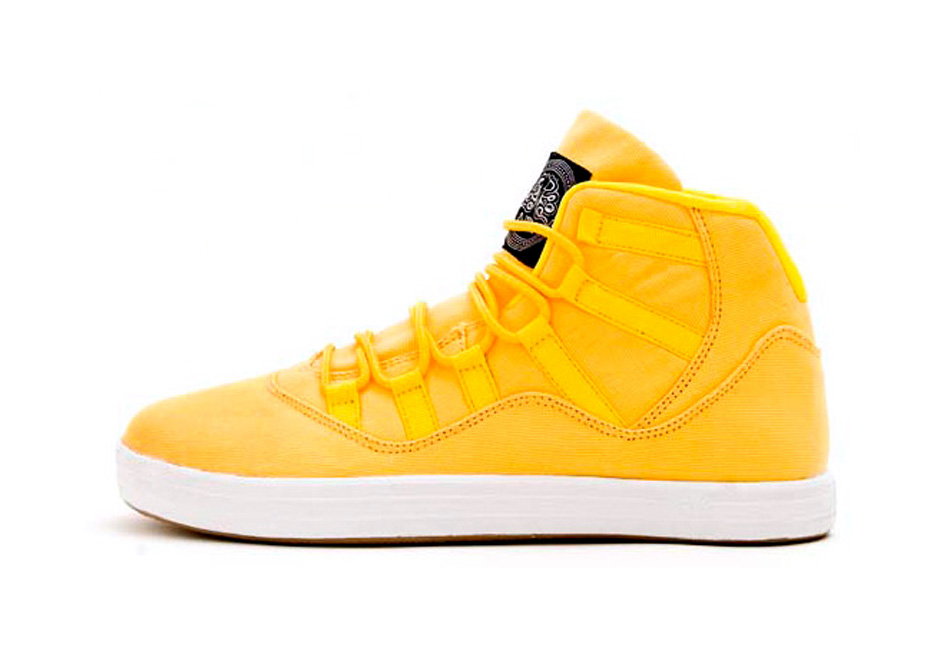 Gourmet Sneakers Influenced by Air Jordans
Lifestyle sneaker brand Gourmet didn't totally rip-off Air Jordans, but as you can see, they were definitely highly influenced by classic Jordan models including the VII, XI, XII, and XIII. The casual canvas re-imaginations of the Jordan models were accepted for the most part, and a mild hit thanks to their surprisingly clean looks. Some of their most popular models in the early days of the brand, Gourmet stopped producing the Air Jordan homages around 2009. It's never been totally confirmed that Nike issued a cease and desist to Gourmet, but it would certainly not be surprising. Ironically but also not surprising, Jordan Brand would go on to make similar versions of their own shoes, like the Air Jordan 10 Auto Clave.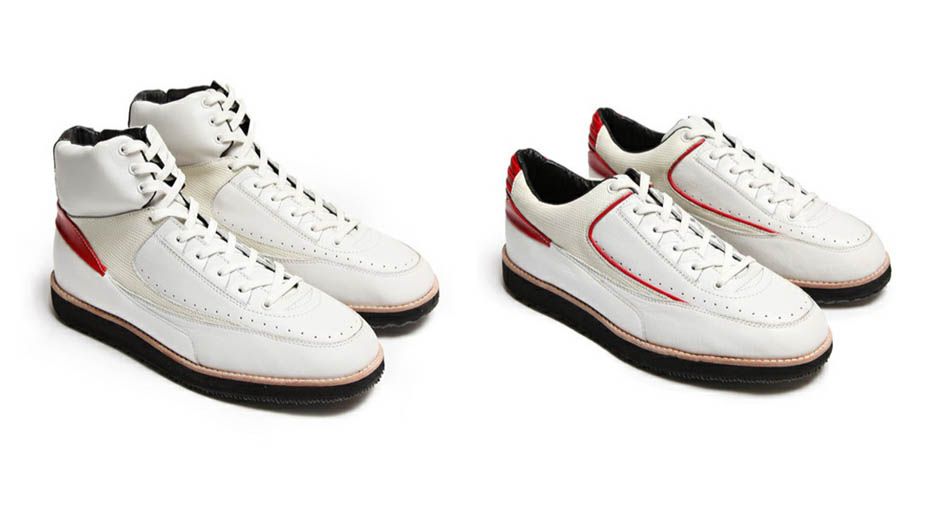 Pivot MJ 2.5
In the same vein as the high-end Hender Scheme Jordan IV, back in 2011 Japanese brand Pivot created an Air Jordan II replica using premium materials (something the real Air Jordan 2 unfortunately hasn't received since its original release, but that's another story) and a boot-like outsole. As if the shoe's influence wasn't obvious enough, they also named it the MJ 2.5.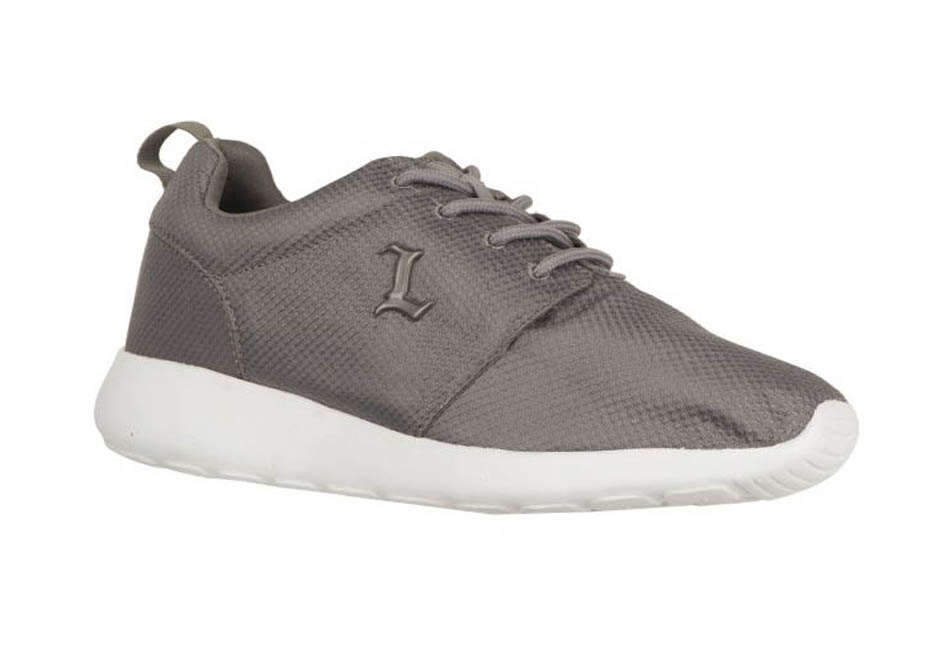 LUGZ Zosho
In the wake of the Nike Roshe Run's popularity, almost every sneaker brand has released at least one similar model. But only LUGZ straight up copied it, dubbing the bootleg Roshe the "Zosho." The hilarious and shameless copycat sneaker even spawned a @TeamZosho Instagram account parodying @TeamRoshe, along with photoshopped images like this, so they weren't all bad.
Shaq's Dunkman Air Jordan III Copy
Shaq left behind his lucrative deal with Reebok and many signature shoes in favor of creating his own brand to offer the world more affordable sneakers. Sure, they weren't the greatest shoes ever, but nobody could fault him for wanting to supply those not fortunate enough to afford $100+ sneakers with an alternative…until these awful Air Jordan III copies released.
Starbury's "Comeback" Line
About a year ago the story was circulating around the sneaker blogs that Stephon Marbury's famous budget-friendly sneaker line was making a comeback, after some catalog shots hit the web. The first thing you would notice after seeing said catalog shots, however, was that every model was a total rip-off of existing models like the Nike Air Yeezy 2, LeBron VI, and even a Gourmet-style Air Jordan XII. To be honest, we're not sure if any of these ever released, but the sheer audacity of all these even being conceived in the first place makes them notorious enough to be included in this list.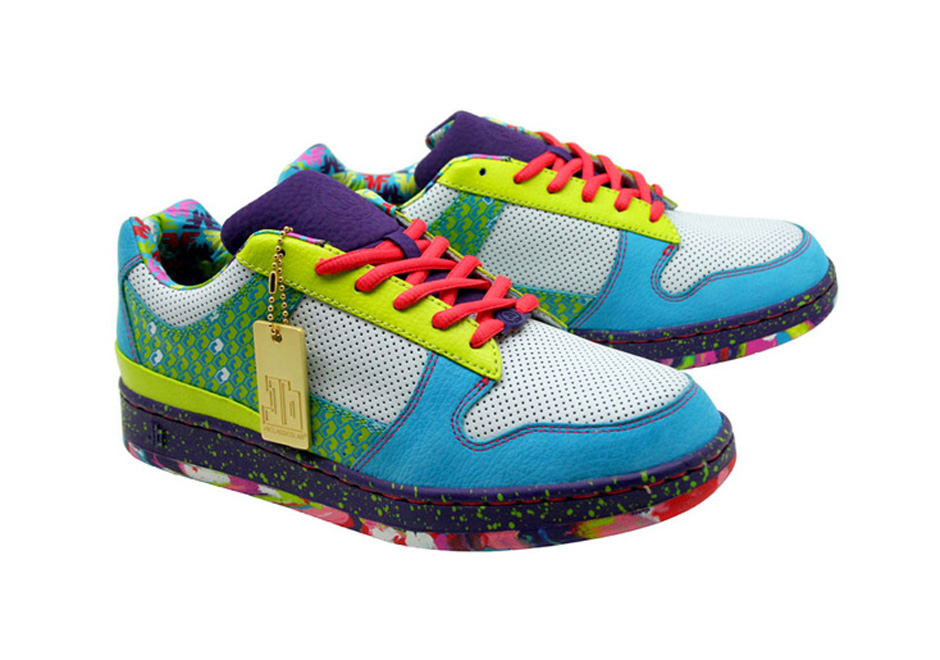 JB Classics Getlo
There were some weird things going on in fashion around 2007—just think Kanye wearing shutter shades or the Ice Cream phenomenon. One upstart sneaker brand that thrived during this multi-colored period was JB Classics who released their Nike Dunk rip-off, the Getlo, in every color under the rainbow…sometimes seemingly all at once on the same colorway.