Earlier this month we reviewed some of Nike's best basketball and running models yet to get their well-deserved retro releases. Now we're on to another one of the brand's most important categories: Training. Ever since Nike and Tinker Hatfield basically invented the concept of cross-training footwear, the brand has had any number of superb designs that fall under the versatile category.
But like with basketball and running, there are a few great models that have slipped through the cracks, never yet receiving a comeback. From some of the earliest cross-trainers to the rugged turf trainers popularized in the mid-90's, continue on for our top picks of the best, yet forgotten cross-trainers that still need some retro love.
Nike Air Cross-Trainer Low – 1990
The Air Cross-Trainer Low from 1990 doesn't vary too much from the original and iconic Air Trainer 1 from 1987, but we think it's different enough to deserve a comeback—especially with the unique placement of the shoe name at the forefoot.
Nike Air Trainer TW Lite II – 1991
The first Air Trainer TW from 1988 is awesome, but it looks a little too much like the OG Air Trainer 1 for anybody to expect Nike to also retro it. But the second 'Lite' version from 1991 is much different, and is without a doubt one of the coolest training shoe never to return yet (the first Air Trainer TW Lite makes a pretty good argument for a bringback, also). With the current popularity of early-90's cross-training models, these should be a no-brainer for Nike to bring back.
Nike Air Trainer Accel – 1993
A forgotten Huarache model, the Air Trainer Accel from 1993 is arguably cooler looking than the original Air Trainer Huarache that gets all the retro love. Huaraches are more popular than ever right now, so it would be smart for Nike to consider dropping a few of the more obscure neoprene-equipped models from the archives. Strike while the iron is hot.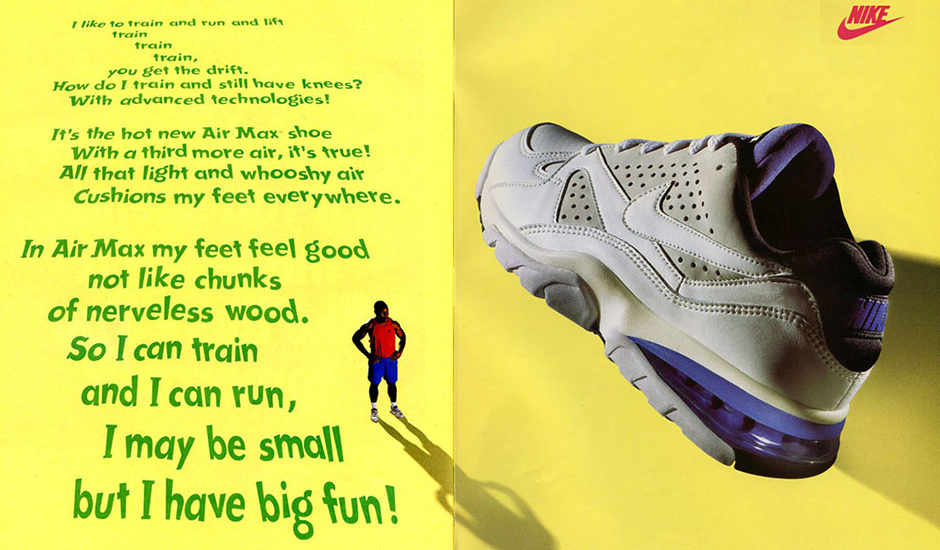 Nike Air Max Trainer – 1993
Not to be confused with Bo Jackson's Air Trainer Max from 1991 (which didn't even have visible Air), the first cross-training shoe with Air Max cushioning was the Air Max Trainer from 1993. Accompanying the Air Max '93 runner and Air Force Max basketball shoe, the Air Max Trainer featured a similar design with a 180° heel Air bag. The Air Max '93 and Air Force Max have seen no shortage of retros throughout the years, but what gives with the cross-trainer being forgotten?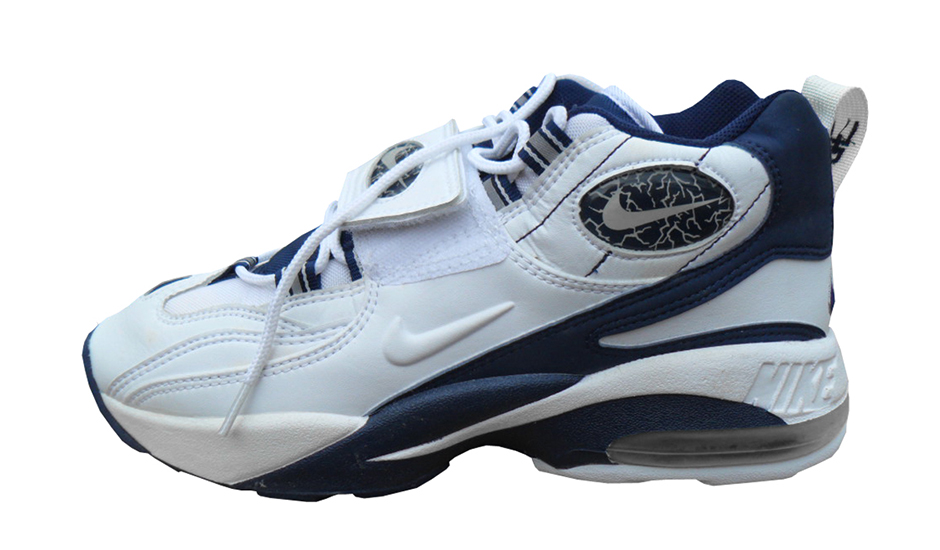 Nike Air Diamond Turf IV – 1997
After the bold, "shredded" design of the Air DT Max '96, Nike and Deion Sanders toned it down a bit for his next signature model, the Air Diamond Turf IV. Not too simple, though, the DT IV still has a memorable design with a midfoot strap and large jeweled Swoosh logos with crackled graphics. After the countless times we've seen the earlier Diamond Turf models retroed, we think it's "Prime Time" for these to get their comeback, too.
Nike Air Zoom Diamond – 1997
The lone baseball trainer on this list, Kenny Lofton's Air Zoom Diamond was among the earliest Zoom Air models, complete with the spiraling graphic under the clear outsole like the Zoom Turf 96. Built for speed, the Zoom Diamond featured a fairly simple design, but one that's managed to leave many training fans hoping for a retro.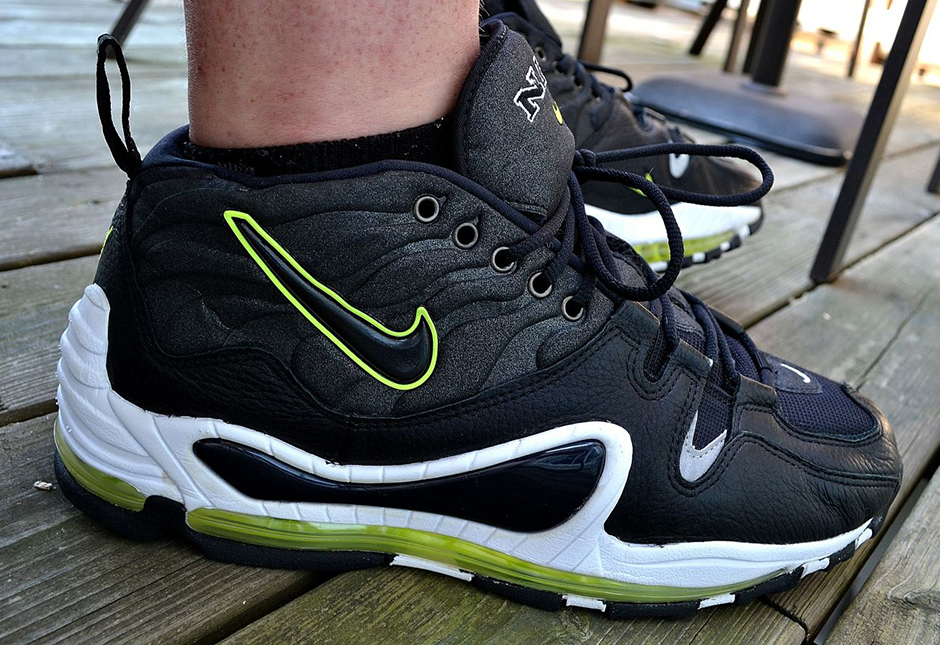 Nike Air Ubiquitous Max – 1997
Jerry Rice's signature turf trainer from 1997, the Air Ubiquitous Max, is a perfect example of the big, bulky, flashy, and Air Maxed-out design language from Nike training in the mid-90s. The all-leather upper, chunky midsole, and full-length Air Max cushioning made for a heavy shoe that didn't quite make sense for an athlete with the speed and agility of Jerry Rice, but no matter, they still look awesome. And isn't that what really counts for sneakerheads?
Nike Air Metal Max – 1998
Remember that chunky, over-ornamented design style we were just talking about with the Air Ubiquitous Max? Our next forgotten trainer is cut from the same cloth. The Air Metal Max is another big and beefy model, complete with Max Air in the heel and forefoot and an upper featuring metal mesh ventilation for one of the late-90s best cross-trainer designs yet to receive a retro.
Nike Air Zoom Seismic – 1999
Things got a bit sleeker and toned-down for Nike Training by the time 1999 rolled around and the Alpha Project was introduced. One of the best Alpha Project trainers ever that is in serious need of its first retro is the Air Zoom Seismic. Very close to being a running shoe but officially falling under the training category, the Seismic features a unique foot-hugging Lycra upper with TPU support arms wrapping the foot, while visible Zoom Air cushions below. With great performance, distinct style, and limitless possibilities for great new colorways, the Zoom Seismic is a Nike trainer that definitely needs a comeback.