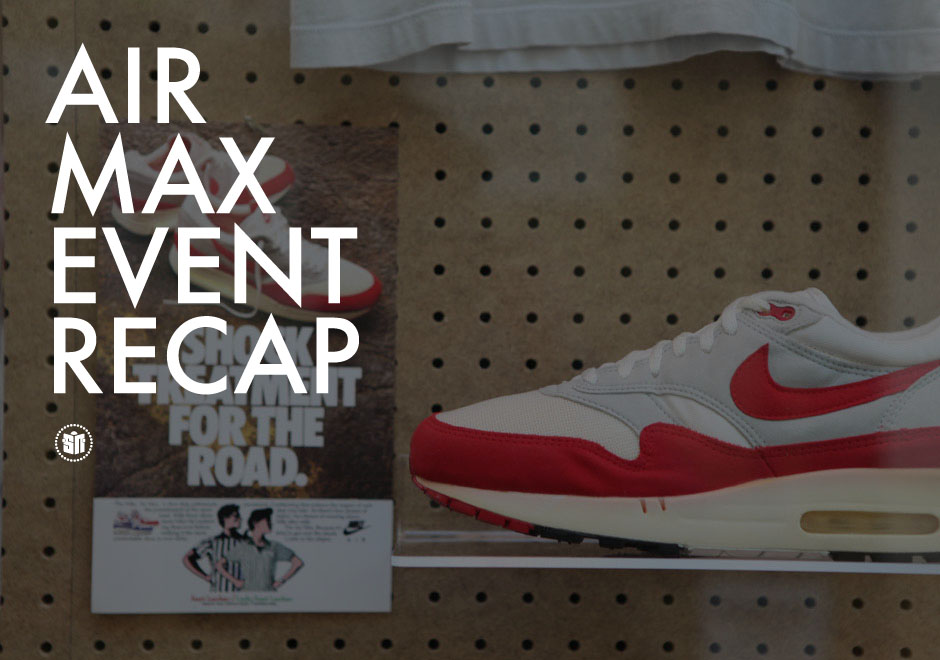 We're less than two weeks away from the annual Air Max Day celebration on March 26th. In honor of the occasion, Nike invited us out to their Portland, Oregon World Headquarters to celebrate the Air Max legacy. The Swoosh pulled out all of the stops, unveiling classic sketches of their initial models, showcasing never before seen prototypes telling the unique narrative of each shoe's creation, and displaying a wide array of each Air Max unit from the origins of the Air Max 1 all the way to the current 360 degree air bags. Two key innovators in the creation of the nearly three decade technology, Tinker Hatfield and David Forland were on site to give us their insights and recall how exactly we got to the point where Air Max is a staple in the sneaker community. We looked at the past, and then they gave us their thoughts on where we might be going in the future.
Despite the often simplistic aesthetic, it's surprising how much technology is actually packed into an Air Max sneaker. From the debut installment in the Nike Air Max 1 all the way to the foamless Nike Air Max 360, Nike has showcased a dedication to never compromising the creation of a new model and never settling as long as the silhouette is carrying the Air Max name. Forland let us in on how difficult a time he had creating the Nike Air Max 180, a shoe that was the first to have direct contact between the cushion system and outsole. Tinker opened up about his relationship with Nike and how the two see eye-to-eye in their futurist approach to design. Nate Jobe was also on-sight to give us an in-depth preview of how Nike is transforming their retros with the likes of engineered mesh and upgraded synthetic materials to breathe new life into the performance aspect while still respectfully paying homage to the past. He works with a mindset that consumers are athletes as well and reminded us that when you're buying an Air Max branded sneaker, you're buying a representation of Nike's latest technological advancements. Be sure to stick around for a full photo recap of the exhibit.
Nike Air Max Day arrives on March 26th to celebrate the creation of Air Max technology. Wear Your Air!