Earlier today, tennis, sneaker, and style legend Andre Agassi helped debut the new Kith Brooklyn location with a special in-store Q&A appearance. With special displays set up for Agassi's Nike Air Tech Challenge III and Pete Sampras' Air Oscillate that both have retro releases hitting the market right before this year's US Open, lucky tennis fans and sneakerheads got to listen as Andre discussed his famous Tech Challenge signature line, his rebellious style, and what working with Nike throughout the years has been like. After the public session had ended, we were lucky enough to get a few minutes with Andre one-on-one for a few more questions.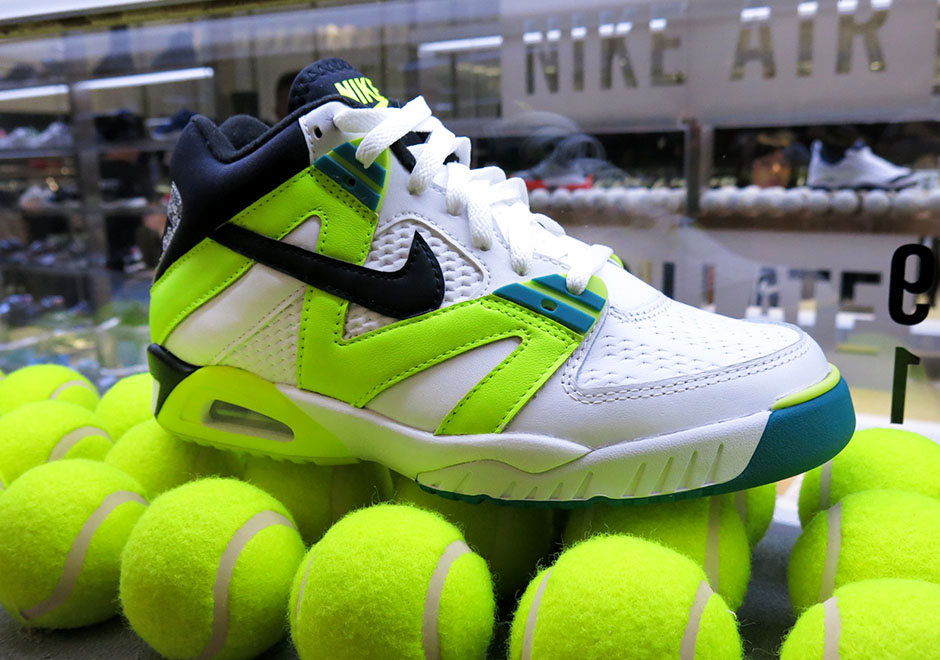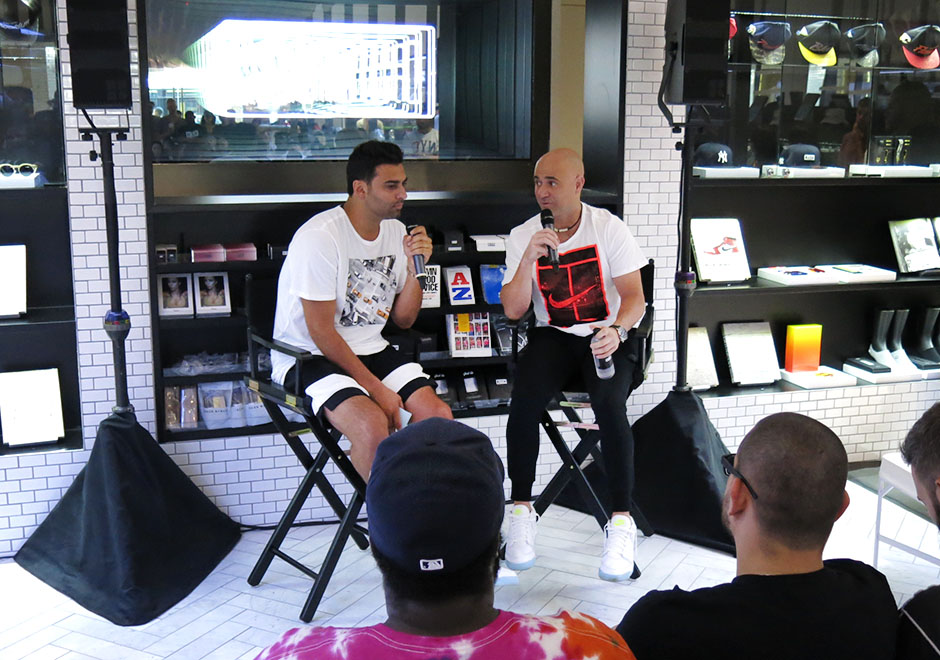 You never know if a former pro athlete with a signature line is even going to remember much about his or her shoes years after the fact—or maybe if they even payed that much attention to them in the first place. From the moment I sat down with Andre it was apparent that he was very cognizant of his sneakers throughout the years, as he promptly commented on the pair of the Nike Air Trainer 1 in the original "Chlorophyll" colorway I was wearing.
"Before I designed my shoes, that was my favorite!", he said. Some athletes wouldn't be able to tell you much about a shoe they wore five years ago—Andre was wearing the Trainer 1 when he was still a teenager. Remarking that his signature shoes are "A bit like your kids, you can separate which one you like the most." in the public Q&A (he did name the "Hot Lava" Tech Challenge II as his favorite, however), his deep involvement in the Tech Challenge line was further revealed as soon as our interview began.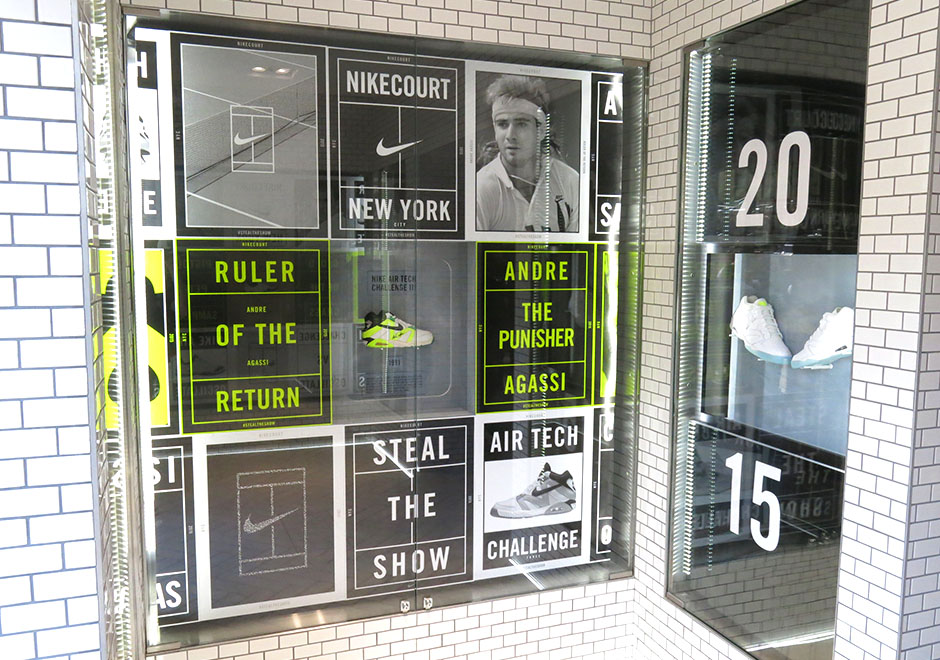 Sneaker News: How much input did you had on the design process of the Tech Challenge line?
Andre Agassi: Nike, Tinker, the entire cast of characters that we needed to pull this off, wanted as much input from me as possible. I obliged, because I enjoyed it. And I enjoyed watching the behind the scenes of them being created. So for me it was a lot of input, and they had a lot of patience with my process—because I'm not a designer, I never felt like I was going to be a designer, I never felt like I could design the shoe—but I felt like if we talked about it long enough, we would get to the right place.
SN: Was it originally your idea to do the mid-top? Almost all tennis shoes before that had been lows.
AA: Yeah, 100%. I wanted a shoe that was in between a basketball shoe and a tennis shoe. I wanted to feel that on my ankle. I never could tell if it was a real physical need or a psychological comfort with feeling that level of support, but that was something I was really clear on from a performance standpoint.
SN: Also with the colors, we know you loved the neon stuff, but were they presenting different finished colorways of the shoes to you and you picked the ones you liked, or were you choosing the colors beforehand?
AA: Well, the design process tended to work backwards from the shoe. We did it through apparel, as well. The shoe was really the anchor to all of it, and rightfully so, because it's what connects you to the court. So we always prioritized the sneaker, and then we worked backwards from that. Once we had the design we were interested in, we worked through the colorways, and as we got up the body (the apparel), it seemed like we got more extreme at times. (Laughs)
SN: What was it like to work with Tinker?
AA: Oh, what's it like to work with anybody that's the best at what they do? I mean, it's like watching a professional. He mesmerized me most
of the time. I couldn't believe the process he went through, and how he always delivered that inspiration. He wouldn't start until he felt he touched on something he wanted to find a connecting point to. It always started with something unquantifiable, something not tangible—he started with an inspiration and then it eventually made it to paper, and that was remarkable to watch up close.
SN: We've talked a little about the history, so let's now talk about the present. You're back with Nike now, so what do you guys have in store? Are you going to be doing a new Tech Challenge model? Or can you even talk about any of that stuff?
AA: Yeah, I'd be taking liberties to say things I shouldn't, but we're happy to be back together, and we definitely anticipate doing some new things together. We're not going anywhere any time soon. I really look forward to getting my hands in the mix again. In the present and future.
Continue below for more photos of the special NikeCourt event at the new Kith Brooklyn location.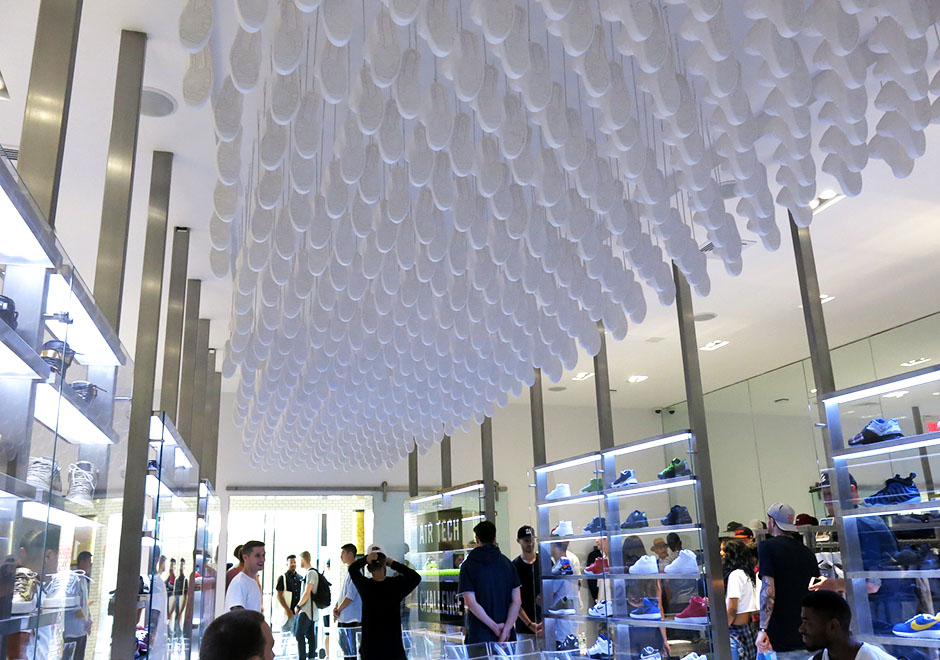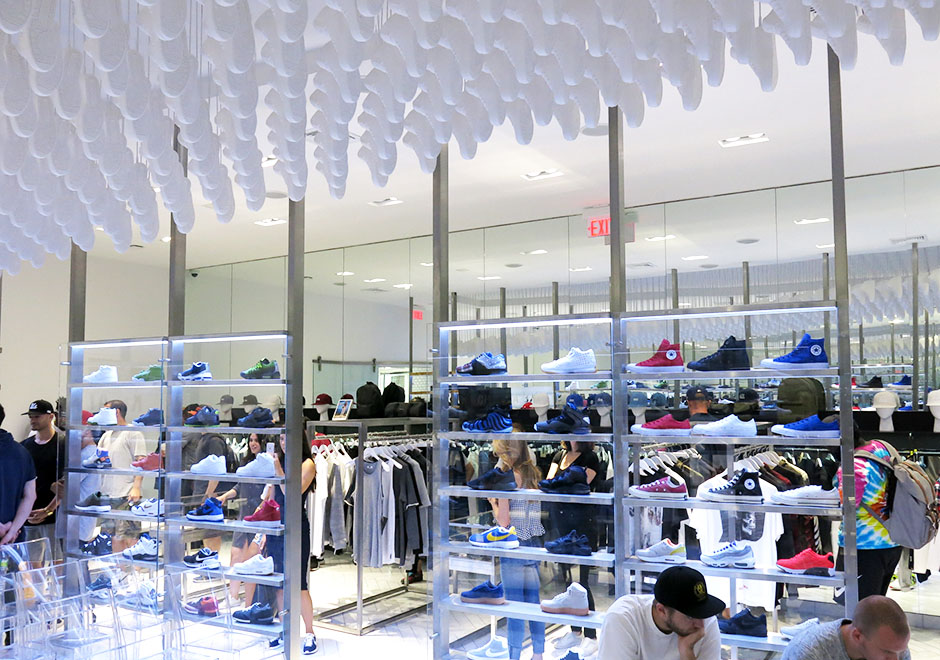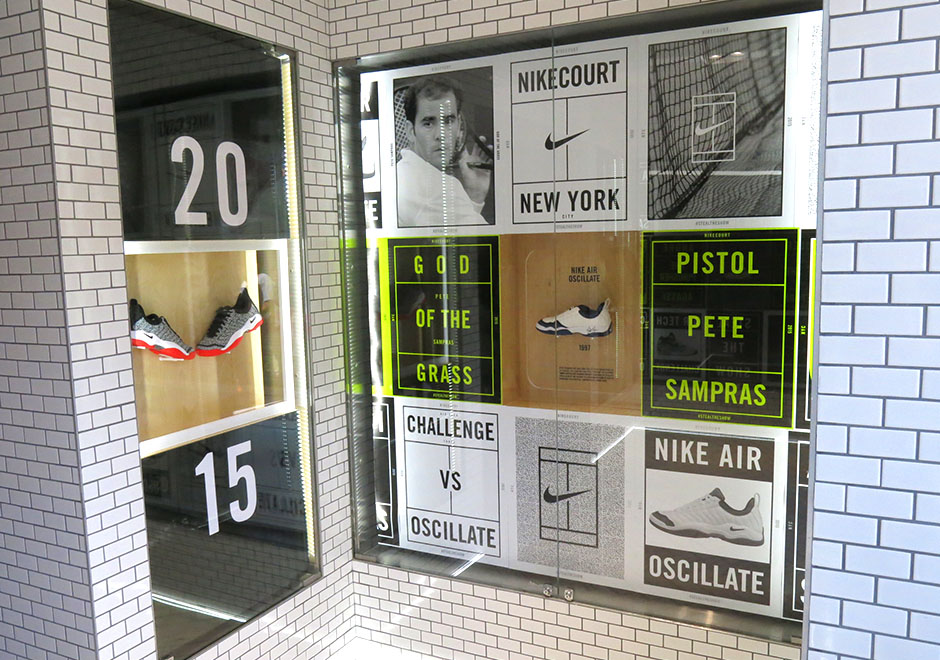 Shop this Article
More like this at ebay