718951
Why Nike, adidas, Under Armour, or Jordan Brand Should Sign Lonzo Ball Immediately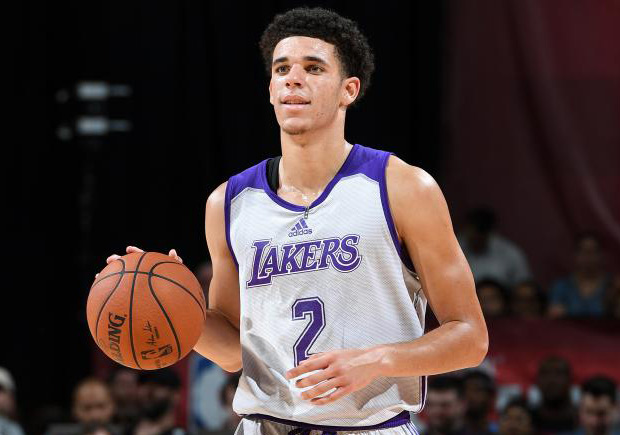 Lonzo Ball is achieving the big spotlight in all the right ways. Not only is he tearing it up in Summer League, he's sending a message to the big four brands that he's ready to re-open negotations – only it's clear that gaining his services will require a richer compensation package than what was initially offered. It's been made very apparent to the Ball family and the world that phase 1 of the Big Baller Brand launch was an utter failure and that Lonzo is simply too good to not get paid to wear sneakers, and this rare "hold-out" of sorts has proven to be beneficial.
Do the brands see how big this kid is? Well, LeBron James and James Harden posted on their very valuable Instagram feeds about the kid, while it's being reported that Steph Curry personally sent Lonzo a pair of the shoes to hoop in. Whether all this was intended or not, Lonzo Ball is now in the driver's seat in future potential negotiations and Nike, adidas, Under Armour, and Jordan Brand should now be engaged in a bidding war for his services – and we explain why each brand should not be shy about signing the most talked about NBA rookie in recent memory.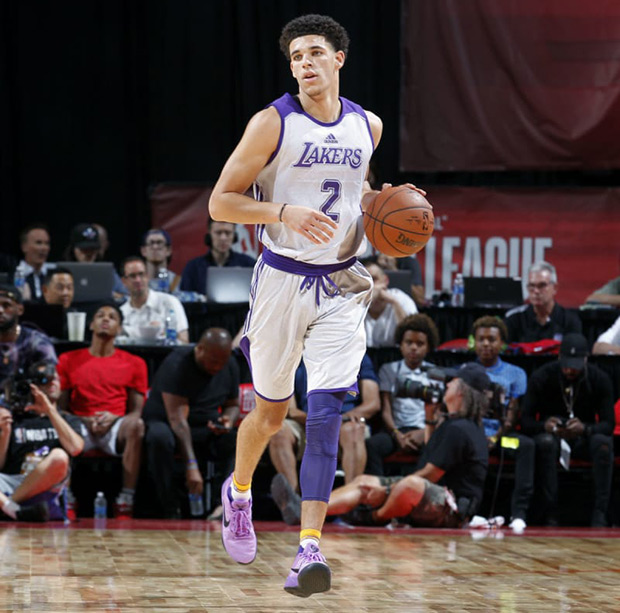 Why Nike should sign Lonzo Ball:
It would be absolutely gut-wrenching for Nike if passing on Lonzo Ball turned out to be Steph Curry 2.0. We all know what happened when Steph was essentially thrown to the side by Nike; he went to Under Armour and led the uprising that had the big bad Beaverton wolf breaking a serious sweat. Of course this could be said about any highly-touted rookie, but Lonzo's fanbase is insanely huge and Nike's biggest pitch-man seems to like the kid.
Why adidas should sign Lonzo Ball:
The Lakers up-and-coming superstar seems to be the right fit for adidas Hoops. The brand is currently riding on a "Create for the culture" slogan, and Lonzo Ball is without question a "creator" on the basketball court as his passing ability is living up to the hype. He could join James Harden and Damian Lillard to round out a solid trio of signature stars as Derrick Rose's career continues to fade. Plus, his Big Baller Brand signature shoes feature a knock-off of BOOST.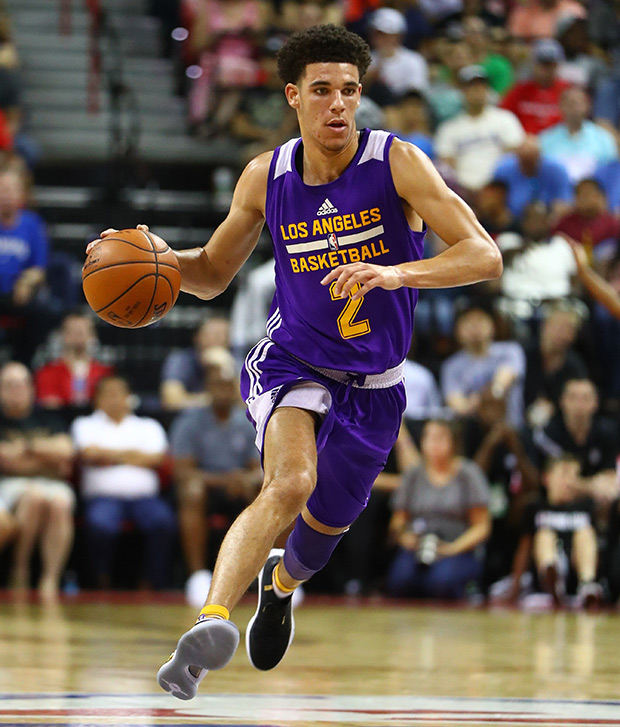 Why Under Armour should sign Lonzo Ball:
UA Basketball continues to be a one-trick pony, even if that "pony" is actually a prize-winning stallion by the name of Steph Curry. His next signature shoe, the Curry 4, is one of the most anticipated shoes of the remainder of 2017, but he sorely needs a star running mate because one man simply can't hold up the umbrella anymore. Lonzo to Under Armour has the potential to have an similar effect.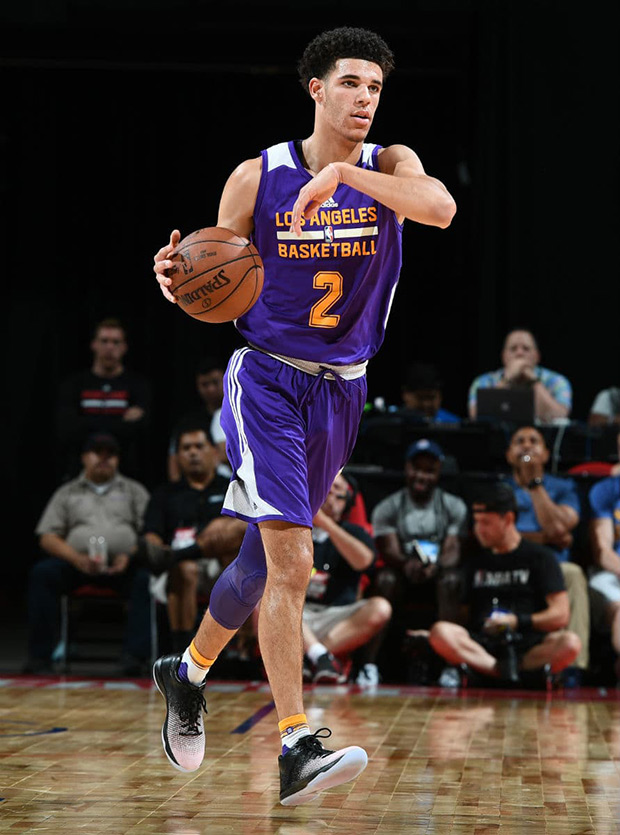 Why Jordan Brand should sign Lonzo Ball:
The absolute biggest challenge that Jordan Brand is currently facing is communicating the story of Michael Jordan's greatness to the new era. Despite having a talented roster of athletes, including the current MVP in Russell Westbrook, Jordan Brand has lacked the product strength to back them up. In order for Jordan Brand to truly start the next generation of Jordan, it has to start with young talent and better product. It's only a matter of time before MJ folklore gets tired and the 15-year-old seems to be more interested in Lonzo's baseline alley-oop passes than MJ's "Last Shot".