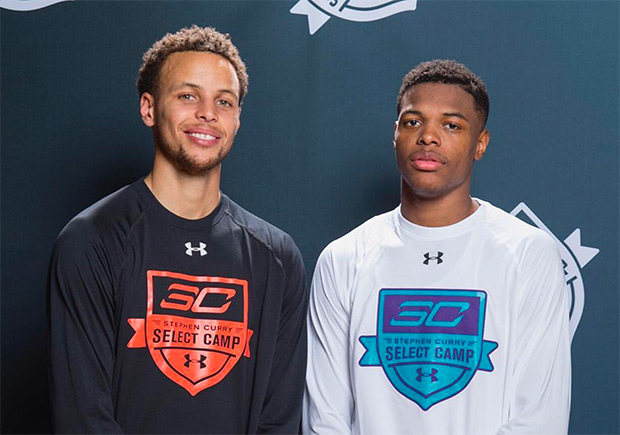 Dennis Smith Jr. has proven to be the true steal of the 2017 NBA Draft after an incredible, high-flying showcase throughout the Summer League games. The NC State product fell to the ninth overall, but he's already drawing comparisons to league MVP Russell Westbrook and it goes without saying that the teams that passed up on him might regret that decision years down the line.
That's why Dennis Smith Jr. is such a perfect fit for Under Armour; the brand was fueled by being overlooked, and DSJ most certainly fits that underdog bill – so much so that Steph Curry took to Instagram to officially welcome him to the Under Armour family. According to ESPN, Dennis Smith Jr.'s deal is worth up to $2 million annually, which is nearly double the offers he was receiving prior to his Summer League outburst.
Meanwhile, Lonzo Ball, the 2nd overall pick in the NBA draft, is still without a sneaker deal.