Though this coming week is light in terms of quantity, it definitely makes up for it with a number of standout drops. adidas Yeezy, Jordan Brand, and quite a few others are bringing out the big guns… though a few of them may pale next to the extremely hyped Air Jordan 1 "Hyper Royal."
On Monday, adidas Yeezy is getting us warmed up with the debut of the Yeezy 500 High Frosted Blue. Not much follows until Thursday, when both the Air Max 1 Dark Teal Green and the sustainable Superstar Primeblue hit the stage.
Friday is sure to be a bloodbath, with Nike on the leading end. Though the Air Griffey Max 1 Varsity Royal starts us off, it'll likely lose a bit of spotlight next to the Dunk Low and its "Michigan," "Spartan Green," and "Green Glow" colorways. Sean Wotherspoon will also bring out his next collaboration: the ZX 8000 SUPEREARTH.
Saturday is what you're likely waiting for. The Air Jordan 1 Hyper Royal will hit SNKRS and deal out Ls first thing at 10am. And if you're already feeling the non-buyers remorse, you can try for the Yeezy Boost 700 Bright Blue at the same time.
For a full rundown of what's to come, keep scrolling for this week's best releases.
Sneaker Releases
April 12th (Monday) to April 18th(Sunday)
The adidas Yeezy 500 High Drops in "Frosted Blue" This April
A strong-colored return.
READ MORE: Yeezy 500 High
The adidas Superstar Primeblue Doubles Down On Sustainability
Shout out Parley.
READ MORE: Superstar Primeblue
The Nike Air Max 1 "Dark Teal Green" Is Finally Releasing In The US
Nike, come on — drop 'em already.
READ MORE: Air Max 1 Dark Teal Green
The Nike Air Griffey Max 1 Returns In "Varsity Royal"
An ode to Ken Griffey Jr.
READ MORE: Air Griffey Max 1 Varsity Royal
The "Michigan" Colorway Makes Its Way To The Dunk Low
If you're not into the Highs.
READ MORE: Dunk Low Michigan
The Nike Dunk Low Tints A Dark "Spartan Green"
Another turn from High to Low.
READ MORE: Dunk Low Spartan Green
The Nike Dunk Low "Green Glow" Drops April 16th
Can't get enough of the Dunk Low.
READ MORE: Dunk Low Green Glow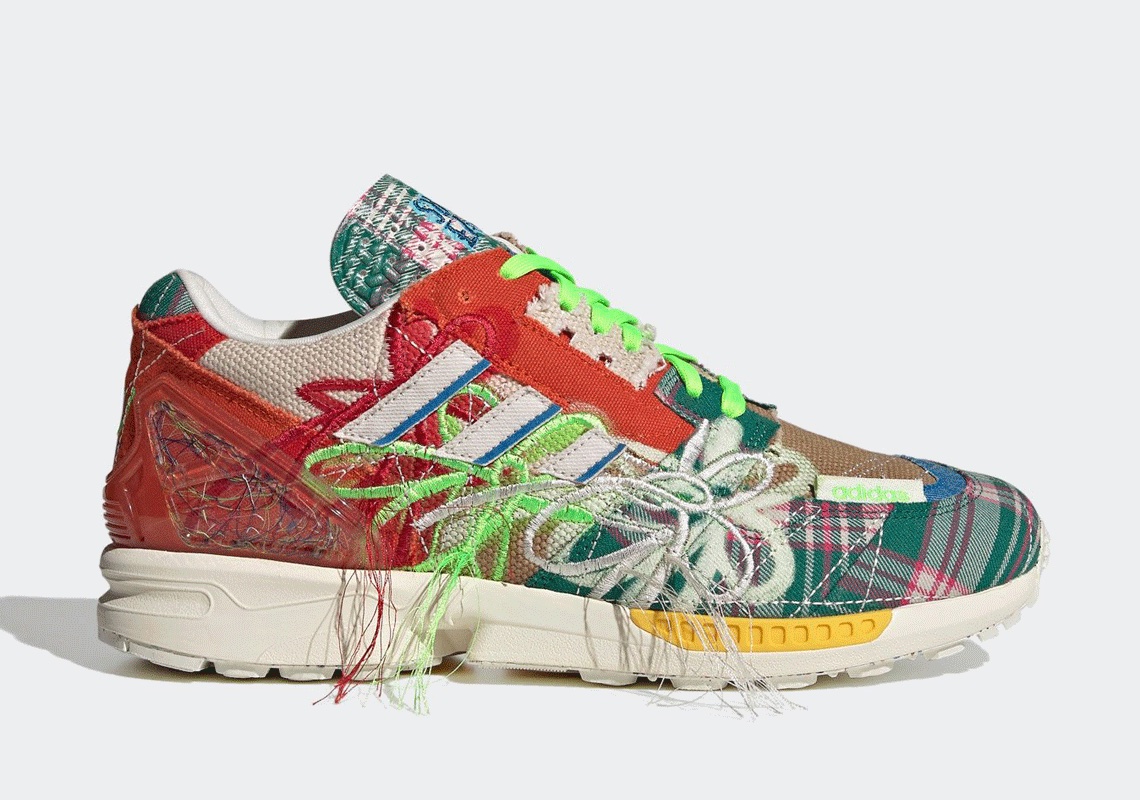 Sean Wotherspoon Turns The adidas ZX 8000 SUPEREARTH
An extension of his past Three Stripes collabs.
READ MORE: adidas ZX 8000 SUPEREARTH
ALD Drops Their Latest New Balance 550s This Friday
Two colorways for double the Ls.
READ MORE: ALD New Balance 550
The adidas Yeezy Boost 700 Is Back In "Bright Blue"
Go Gators?
READ MORE: Yeezy Boost 700 Bright Blue
The Air Jordan 1 "Hyper Royal" Is Here
Give the people what they want.
READ MORE: Air Jordan 1 Hyper Royal