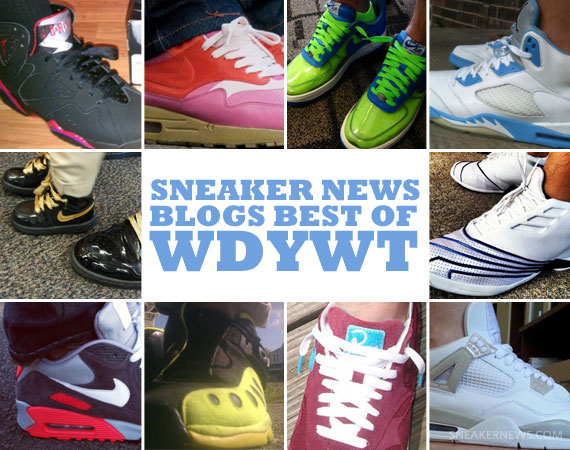 Last week, the UNDFTD x Air Jordan IV was voted as the Sneaker News Blogs: Best of WDYWT. Is it because of the great colorway? Or maybe cause it's super-limited? If the latter is the case, we have two even more limited sneakers from this week's Sneaker News Blogs: WDYWT, like the Air Jordan V 'Motorsports' and the Hyperstrike version of the Kid Robot x Nike Air Max 1, but there's plenty more like the father-and-son Air Jordan 1, the Raptors, and some more 90's gems. Move on to the gallery below, vote for your favorite, and be sure to submit your own by following the simple instruction.
Parra x Patta x Nike Air Max 1 – Mister_Greyman – TN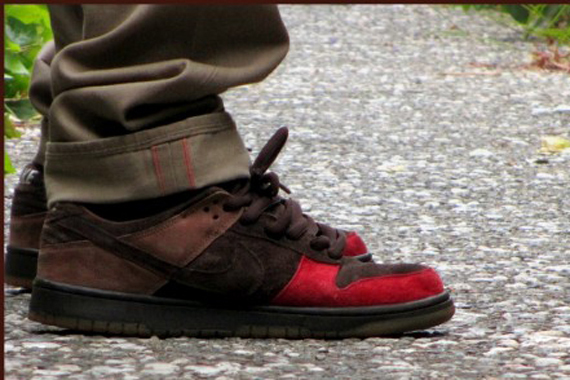 Nike SB Dunk Low 'Bison' – Tony Diamonds – CA
Nike SB Blazer 'Trickstar' – Domo – PA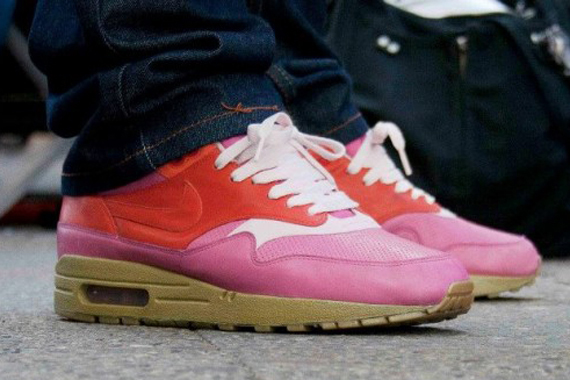 Kid Robot x Nike Air Max 1 'Hyperstrike' – djamesandrew – Netherlands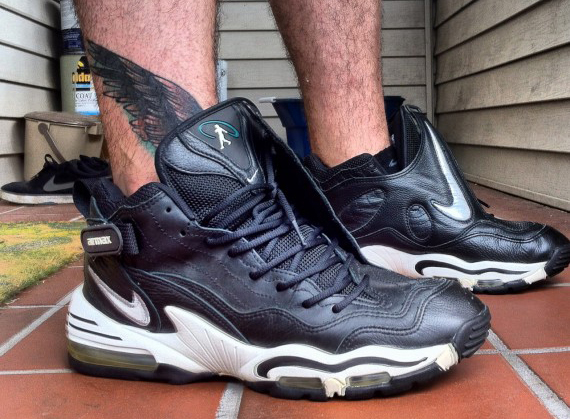 Nike Griffey Max '98 – Buhhhrian – OR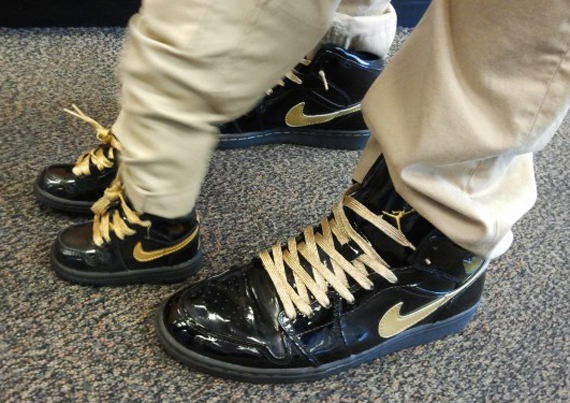 Air Jordan 1 Black/Gold – JThree – CA
Nike Air Max 90 iD 'Pigeon' – Benny – VA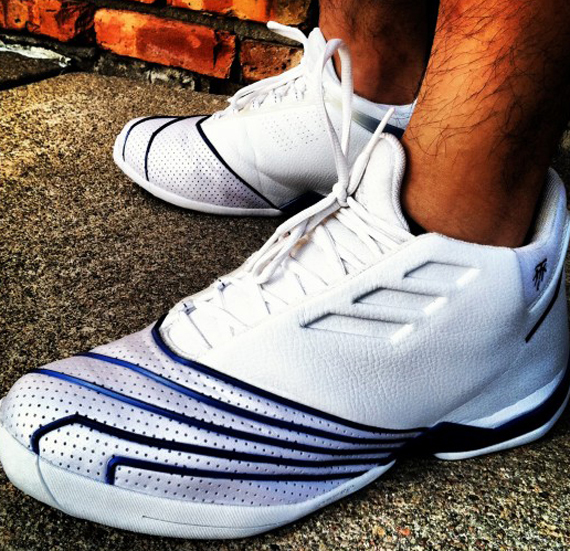 adidas T-Mac II – Pauly Wanna-Cracker – NE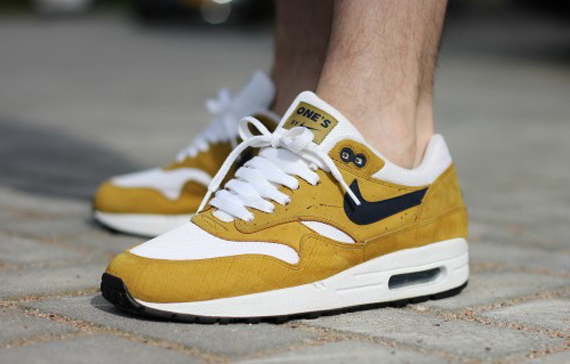 Nike Air Max 1 'Cork' Sample – Polo – Netherlands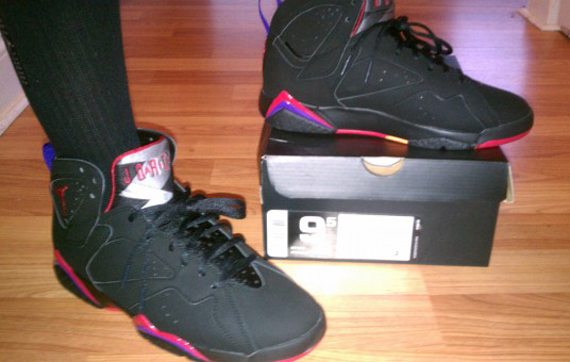 Air Jordan VII 2012 'Raptors' – Ty50n – MD
Nike Zoom GP – K chinn – SC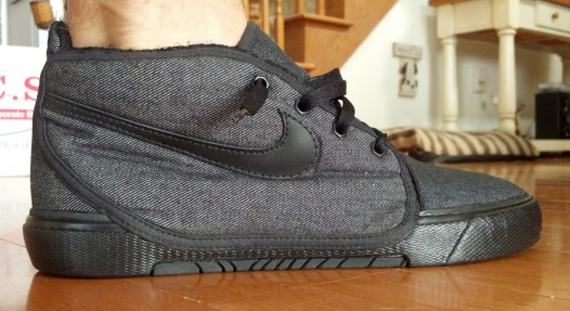 Nike Air Sabaku – Nick Calbaugh – MD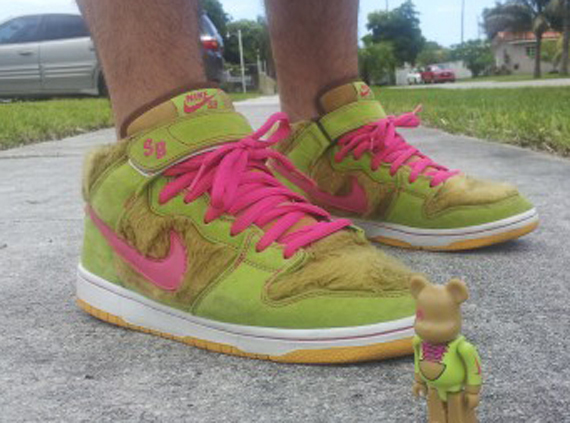 Nike SB Dunk Mid 'Mama Bear' – Jumpfan23 – FL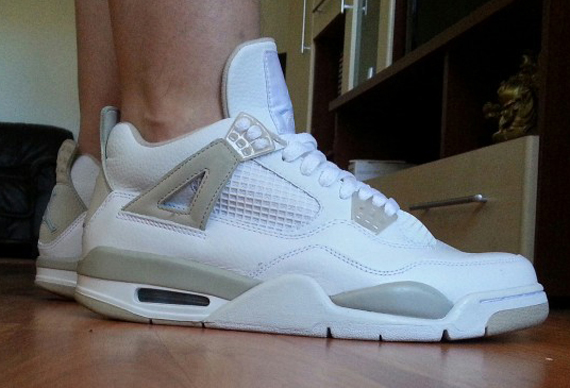 Air Jordan IV 'Linen' – Robert – Romania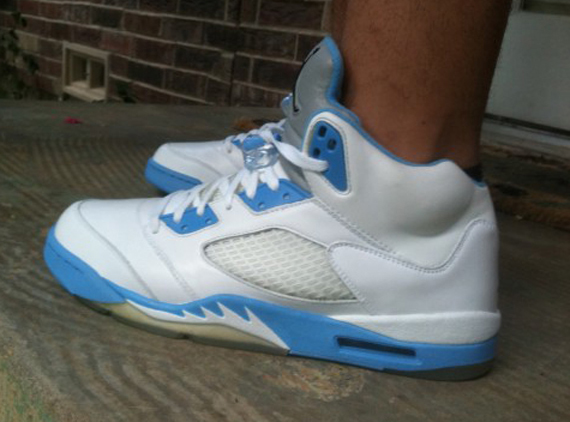 Air Jordan V 'Motorsports' – Jr. Lopez – TX
Air Jordan 1 '94 Retro – Dave-O – OK
Nike Air Force 1 Low 'Invisible Woman' – BV – TX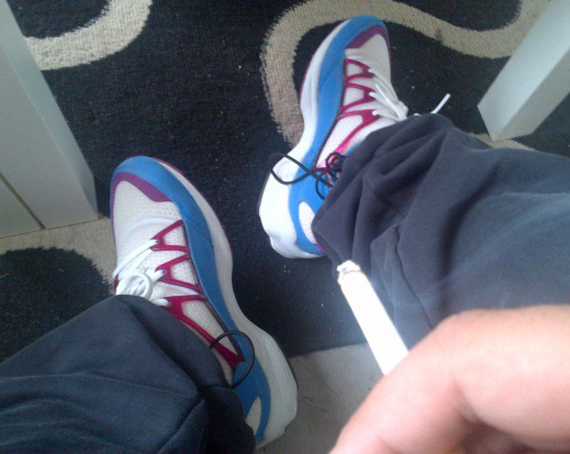 Nike Air Huarache Light – Lu – Amsterdam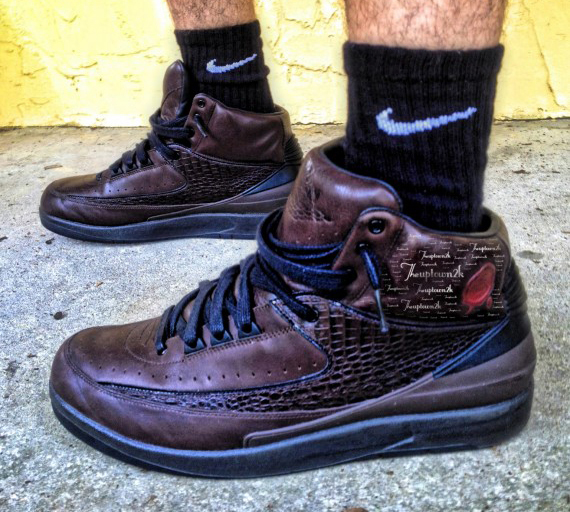 Air Jordan II Premio – uptown2k – ???
Patta x Asics Gel Lyte Speed – Dan O – NJ
–