345879
Sneaker News Weekly Rewind: 8/4 – 8/10
Lot's of great news going on around the world: the Olympics continue, NASA lands on Mars, and of course, all the great sneaker-related headlines seen on Sneaker News! Starting off, three upcoming Air Jordan Retros in the 'Elephant' V, 'Crawfish' IX, and 'Squadron Blue' XIII gave the Jordan category a ton of firepower. A detailed look at the LeBron X was finally revealed, as was the 'Polarized Pink' Air Foamposite One. A slew of celebrities broke out some great sneaker heat this week, like Fat Joe's appearance at Sneaker Con Miami wearing the 'Derrty' Air Max2 CB '94. A first on-feet look at the much anticipated Ewing 33 Hi 'Knicks' was revealed as well.
In the NSW category,  Nike is bringing back OG Air Max 1 and 90 in 'VNTG' form. A jaw-dropping Dunk Low with Sopranos lasering surfaced this week, as did a few Dunk customs (among a number of great sneaker customs of the week). A first look at the Reebok DMX Run Retro popped up, New Balance and Vans went collab-news crazy, and Nike Basketball went seven days straight with its Nike Basketball: 1992-2012 retrospective. Air Jordan PEs have always been a popular subject on Sneaker News, so we took a look back at all the great Air Jordan VIIIs of the last decade. Finally, the trail-blazing Nike Blazer got its shine for this week's Classics Revisited. All the best of Sneaker News from the last week is just below, so read through and be on top of your Sneaker News game!
THIS WEEK IN AIR JORDAN NEWS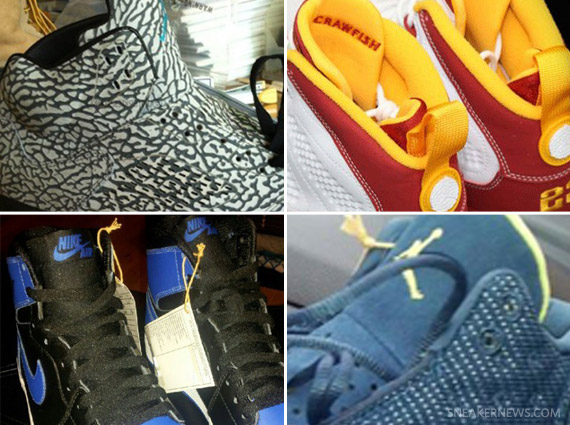 A look at three exciting upcoming Retros like the Elephant Print Air Jordan V dominated the headlines this week.
CONTINUE TO:

—
A first detailed look at the LeBron X followed by a special tribute in the form of a 'Pack' topped the LeBron news.
CONTINUE TO:

—
THIS WEEK IN FOAMPOSITE NEWS
Pink Foamposites – it's happening. Check out the upcoming 'Polarized Pink' as well as a slew of release dates for other Foam-based models.
CONTINUE TO:

—
It was a hot week for Celebrity Feet, but does anyone top Michael Jordan in his Space Jam lows?
CONTINUE TO:

–
THIS WEEK IN EWING NEWS
How do we celebrate Patrick Ewing's birthday? By getting an on-foot glimpse of the 'Knicks' colorway of the Ewing 33 Hi.
CONTINUE TO:

–
NIKE AIR MAX VNTG PREMIUM "OG PACK"
No instagram filter here: Two OG Air Maxes release in 2013 in special VNTG form.
CONTINUE TO:

–
THIS WEEK IN NEW BALANCE NEWS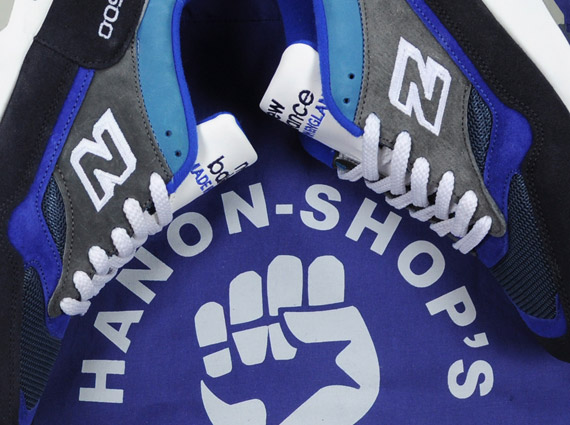 New Balance hits us with three collaborations and a three 'Pack' releases – a real treat for all NB lovers!
CONTINUE TO:

—
THIS WEEK IN VANS NEWS
Vans skate goes on with more collaborations, and Vans Customs unveils of 2 new models and an array of options!
CONTINUE TO:

—
NIKE DUNK LOW "SOPRANOS" LASER SAMPLE
Looks like another HBO show got the special-edition Nike treatment.
CONTINUE TO:
Nike Dunk Low "The Sopranos" Laser Sample

—
THIS WEEK IN REEBOK NEWS
A first look at the upcoming DMX Run Retro and some other great releases gave Reebok some nice attention.
CONTINUE TO:

—
THIS WEEK IN CUSTOMS 
Perhaps one of the best week of Sneaker Customs we've seen! Vote for your favorite.
CONTINUE TO:

–
20 YEARS OF NIKE BASKETBALL DESIGN
Nike Basketball nears completion of its 20-year Retrospective, leaving us with Zoom Generation, Zoom Hyperfuse, and a ton of other goodies in-between.
CONTINUE TO:

—
SNEAKER CON MIAMI AUGUST 2012 – EVENT RECAP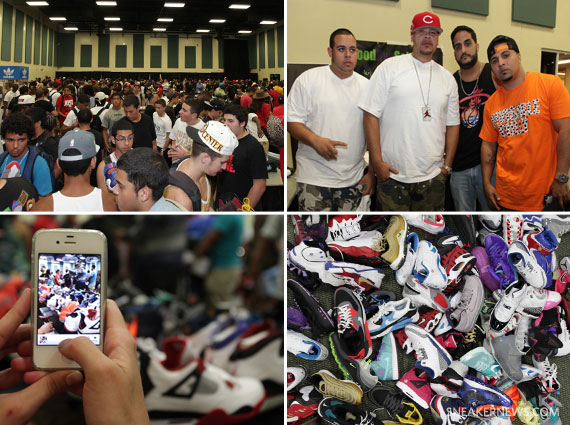 Sneaker Con moves to South Beach yet again – check out the entire recap of the event!
CONTINUE TO:

—
THIS WEEK IN AIR JORDAN SAMPLES & PE'S
More PE and Sample Air Jordan goodness this week, with a special spotlight on all the Air Jordan VIIIs we've seen in the past.
CONTINUE TO:

—
CLASSICS REVISITED: NIKE BLAZER WEEK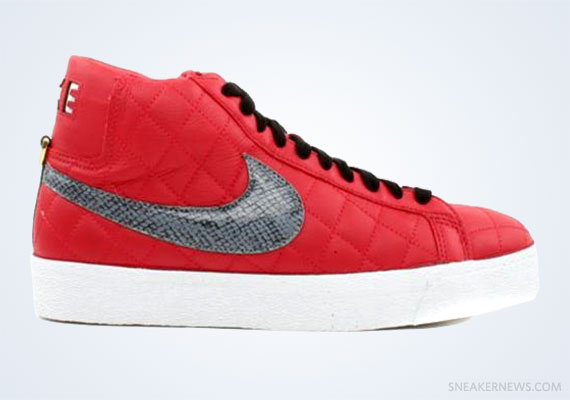 Sneaker News gave you a look at some Air Jordan samples and originals.
CONTINUE TO:

—