For the past few years, Reebok has made it an annual tradition to celebrate the important anniversaries of their classic models by doing large collaboration collections with members of their Certified Network partners. In 2014, we were treated to a dizzying variety of Instapump Fury releases, and now we're seeing the 25th anniversary of the original The Pump silhouette honored in similar fashion. But before these large-scale capsules were the norm, Reebok was plenty busy teaming up on interesting co-branded projects with shops from all around the world. In this week's Nine@Nine, we'll take a look back at some great Reebok collabs from the last decade that deserve some recognition for their contributions to the Pump legacy.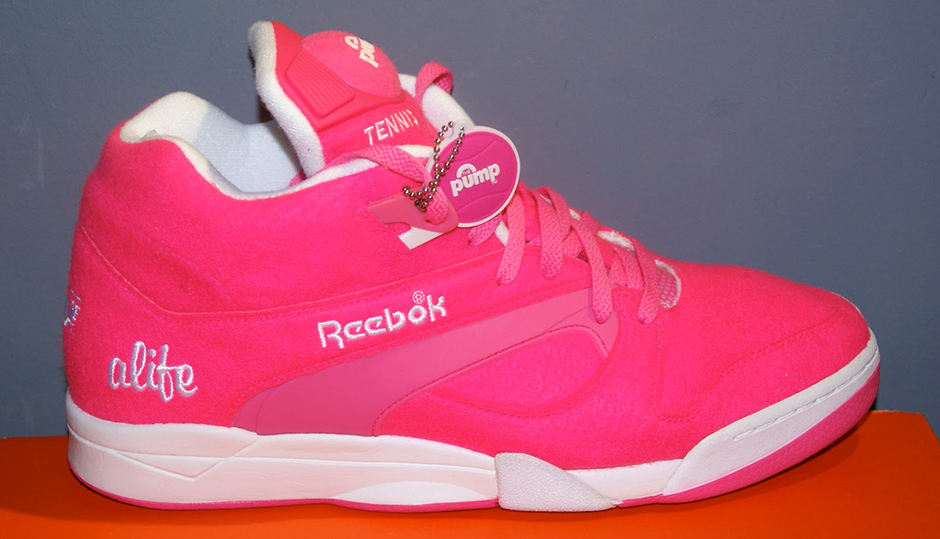 Alife x Reebok Court Victory Pump (2005)
Everybody remembers the "Tennis Ball" colorway from Alife's Court Victory Pump series as one of the first great offerings from the dawn of boutique sneaker collabs. While understandably overshadowed by the neon yellow version, Alife also released the shoe in orange, pink, black, and white.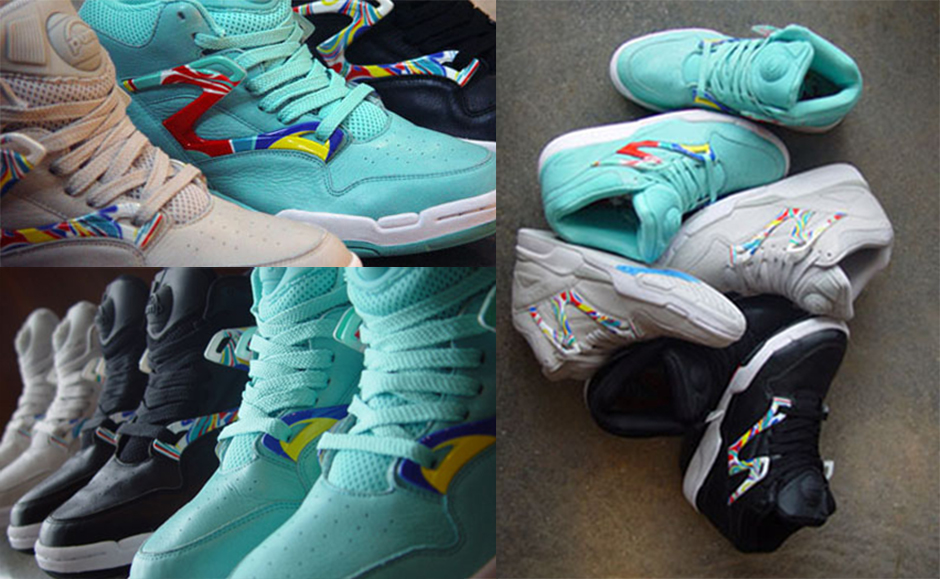 Commonwealth x Reebok Pump Omni Lite (2006)
Virginia shop, Commonwealth, was one of the first to get in on the Pump collab party as evidenced by their 2006 three-pack of Pump Omni Lites featuring tonal uppers offset by wild-multi-color graphics on the TPU piece.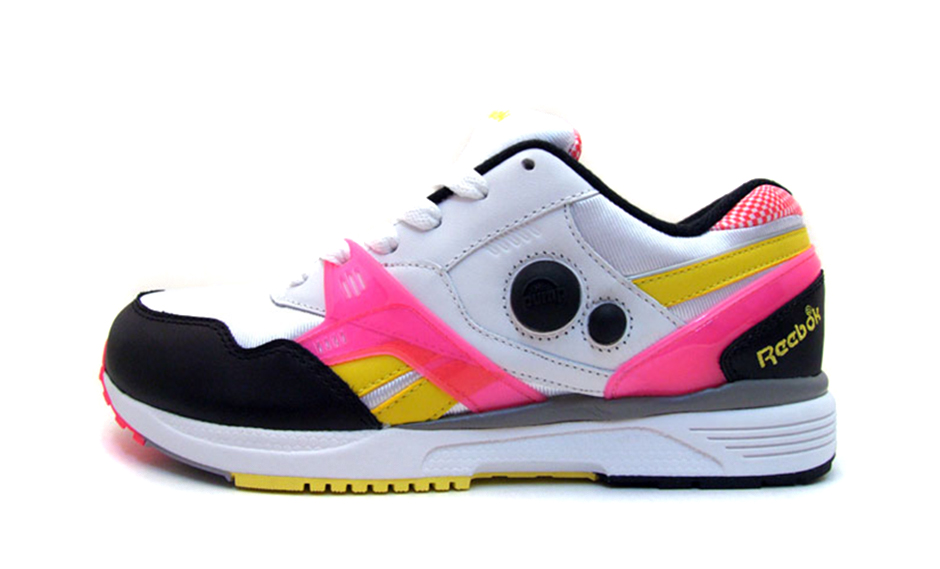 Mita x Reebok Pump Dual Running (2008)
Recognizing the potential of one of the more under-utilized Pump silhouettes, Mita Sneakers gave the Dual Running Pump some time in the spotlight thanks to a vibrant color scheme and nice leather makeover.
Packer x Reebok Pump Omni Zone "Nique" (2010)
Following the release of their Dominique Wilkins-inspired Pump20 Bringback, Packer Shoes paid tribute to the Human Highlight Film once again with this black leather "What If?" PE edition of the Pump Omni Zone.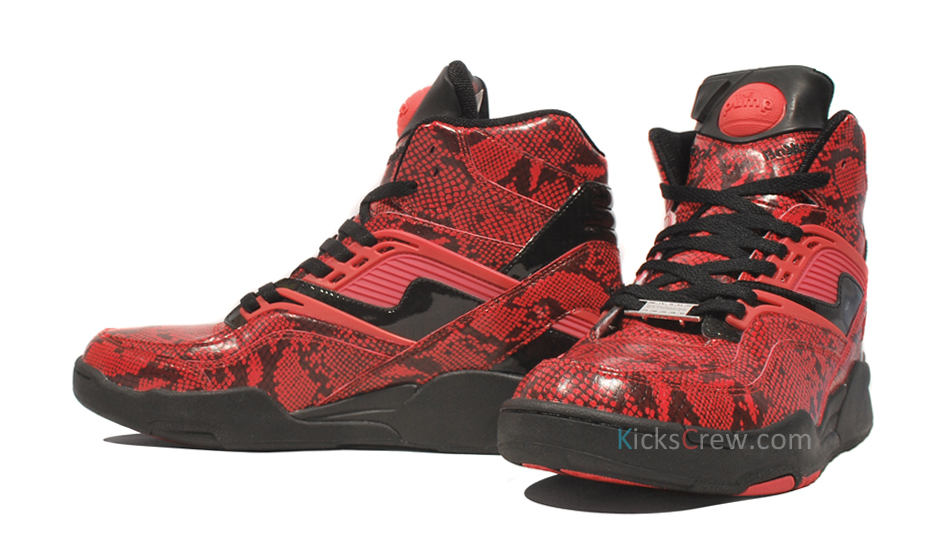 Espionage x Reebok Pump Twilight Zone (2010)
Back in 2010, Espionage gave the Twilight Zone one of its most ambitious looks ever, draping most of the upper in shiny red snakeskin complemented by black patent accents.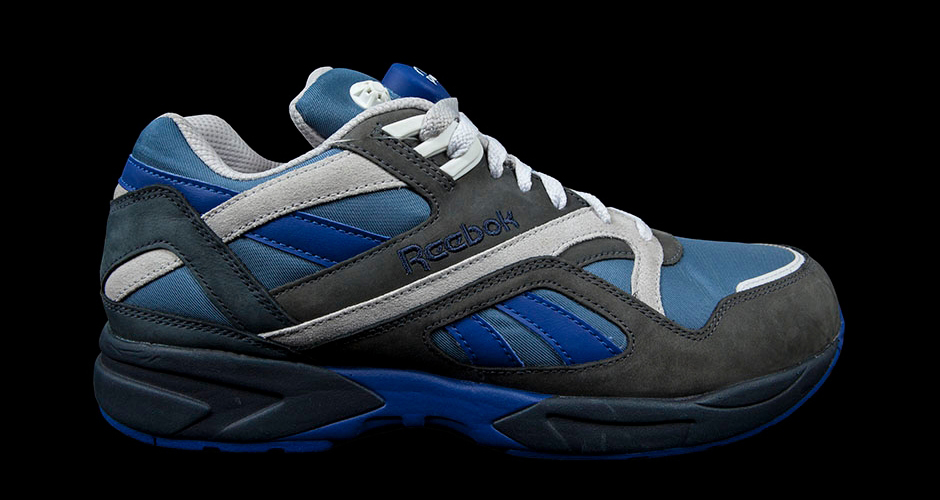 Stash x Packer x Reebok Pump Graphlite (2011)
Before this year's Instapump Fury project, Stash teamed up with Packer Shoes to breathe some new life into the criminally underappreciated Pump Graphlite model by way of his signature color scheme and some killer materials.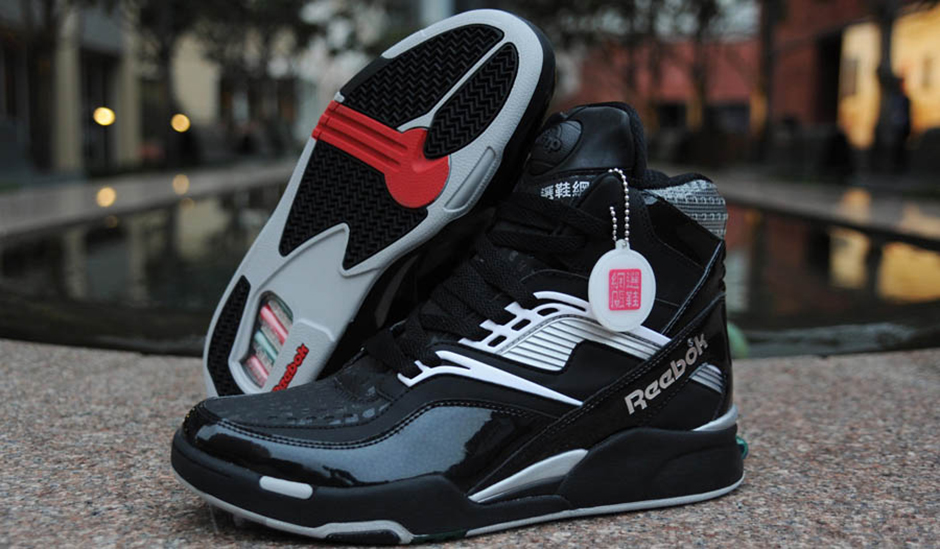 PYS x Reebok Pump Twilight Zone "Blackberry" (2012)
Pick Your Shoes centered in on one of society's most gripping infatuations – mobile phone technology. Three versions of the Pump Twilight Zone were released based on popular iPhone, Blackberry, and Android devices.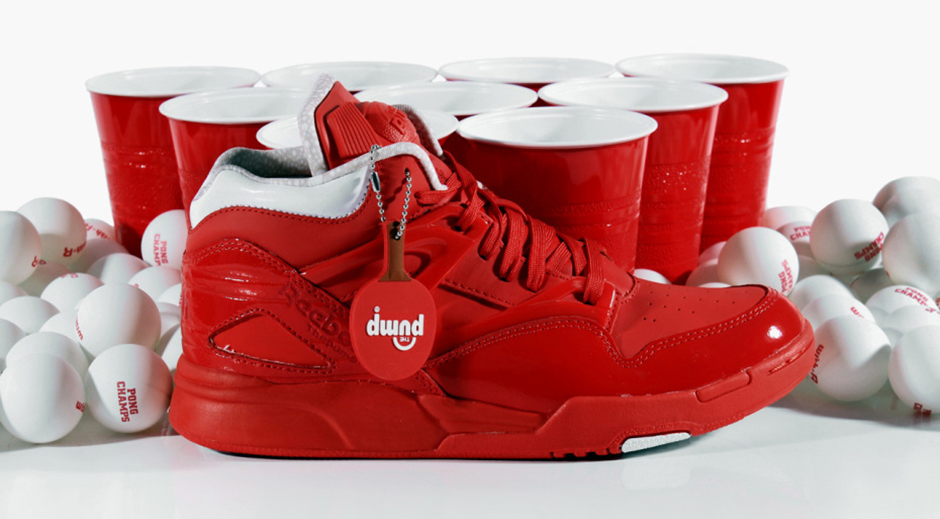 Wish x Reebok Court Victory Pump "American Fun" (2012)
The guys at Wish perfectly captured one of our national pastimes with their "American Fun" Pump Omni Lite, inspired by beer pong and the red Solo cups that are synonymous with the game.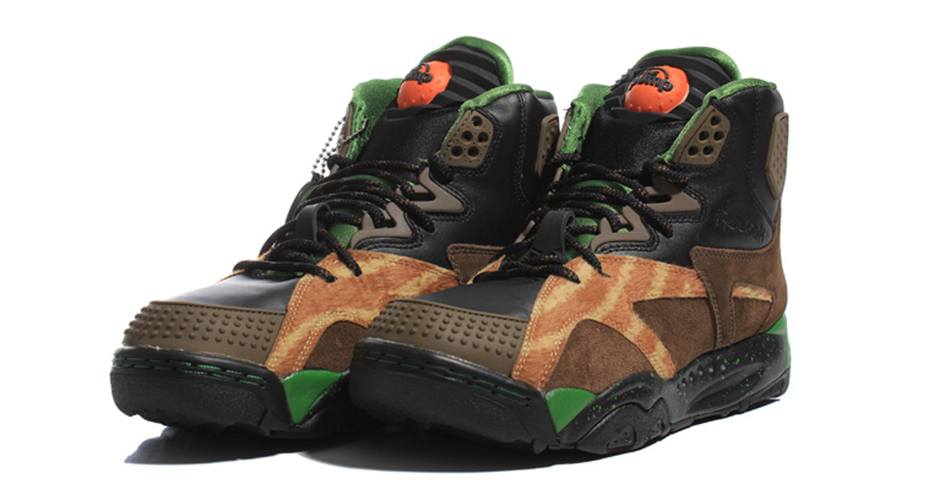 Extra Butter x Reebok Pump OXT "Sheriff Ahchoo" (2012)
Extra Butter followed up their Robin Hood: Men in Tights-inspired "Ahchoo" Pump AXT with a sequel that made use of the even more obscure Pump OXT model. Dubbed the "Sheriff" edition, this shoe completely transformed the OXT using a rugged color palette and some ambitious material choices.